Logo and brand identity design for Black Vanilla-Boutique Bakery and Gelateria, which included: initial logo design, design and artwork for all signage, branding of cups, bags, boxes etc, and internal paperwork/stationery.
Since the opening of the initial Blackheath location, they has opened another location in Greenwich which is a "Champagne Bar and Gelateria." There are now two subtle variations of the logo, each one with the appropriate location tag line.
The idea behind the custom  font came from the actual shape of vanilla pods, which lent itself quite nicely to be appropriated by the letter 'l'.
To be able to, quite neatly, integrate the visual suggestion of a vanilla pod into the logo created a nice natural association to the brand name.
Black Vanilla Logo on Shop Exterior, Door Sign & Awning
About: "At Black Vanilla, we work on the simple principle that only the freshest fruit and finest ingredients are used in our delicious gelato and sorbetto. Never compromising, our belief is in local independent producers and to provide people with seasonal irresistible produce, always GM free, with no artificial additives or preservatives.

Our gelato and sorbetto flavours change on a daily basis to reflect seasonal variations and to keep your taste buds alive.

OUR PRODUCT

Our gelato and sorbetto is freshly made daily in small batches. We use the best ingredients available, both locally-sourced and from further afield. Our pistachios come from Bronte, Sicily, and are hazelnuts are from Piedmont. Our milk and cream, of course, are locally sourced from Kent.

NUTRITION

Our gelato contain between 4-8% fat and our sorbetto is both dairy-free and fat-free, compared to the 14-25% fat found in traditional ice cream. Gelato is a decadent and completely satisfying treat, but its creaminess comes not from fat or sugar, but from expertly balancing every component in the recipe.

While traditional English ice cream is made up of 50-100% air, our gelato is just30-35%, resulting in a far more flavourful taste.

Gelato produced with milk and/or nuts is very high in protein (essential for a healthy diet) and contains a high number of vitamins - even more so in fruit sorbettos. Even cream flavours made from milk contain essential vitamins, and are a great source of calcium.

High quantities of fat give ice cream an unnatural shelf life. Good gelato, like good bread, is made fresh daily."
Black Vanilla Interior Design
Selection of Cutlery & Takeaway Cups
Examples of BlackVanilla Logo and Packaging Artwork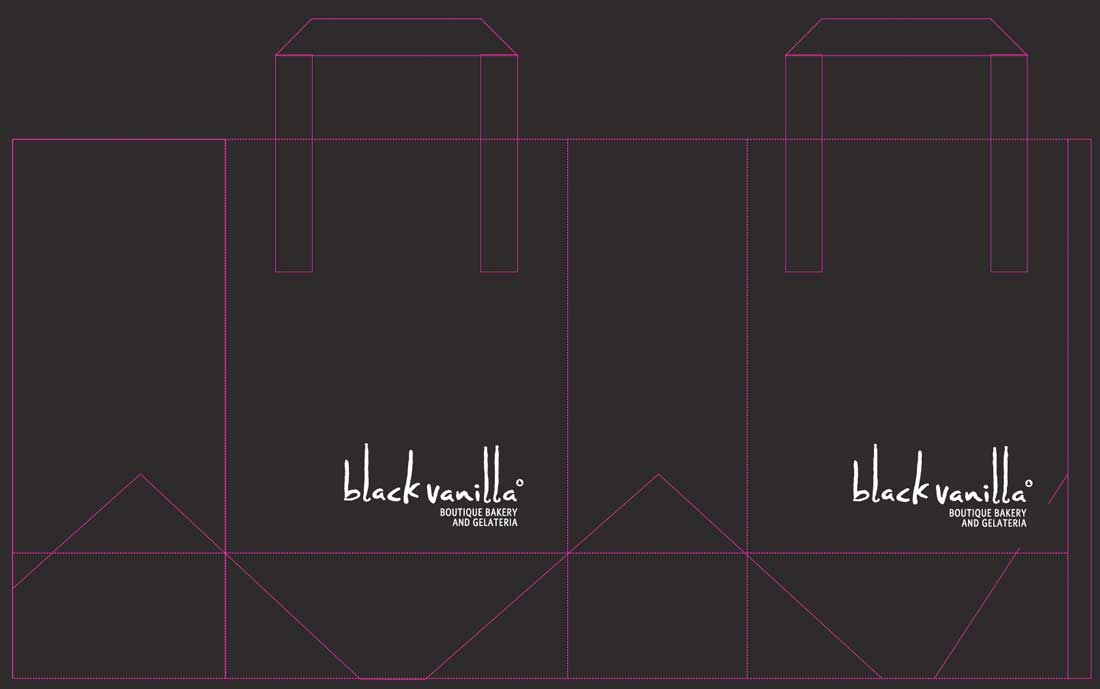 ---
Previous Post:
Skiplex Indoor Skiing Logo
Next Post:
BrightNorth: Logo Design
---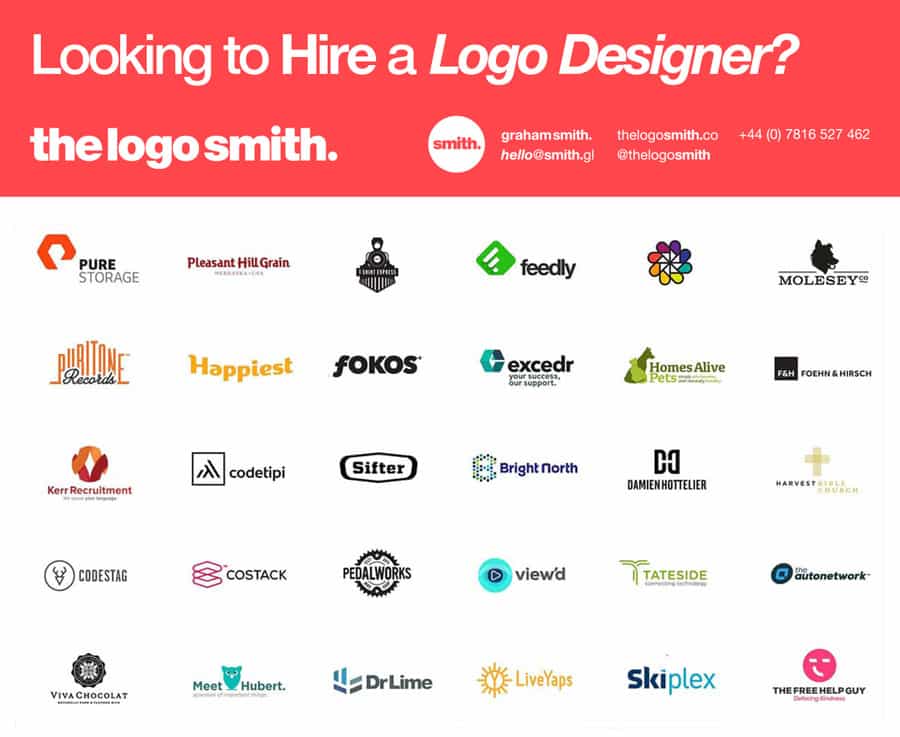 Looking to Hire a Freelance Logo Designer?
If you like the design work I've done in my Portfolio (some examples above), and Monomarks, and are looking to hire yourself a highly talented, and very experienced (25 Years), Logo and Brand Identity Designer, then look no further.
Just visit my Hire Me page, and fill in the short Design Brief. Or, just reach out to me via my even shorter Contact Form.
About | Hire The Logo Smith | FAQ's | Case Studies | Portfolio | Monomarks | Logos for Sale | Contact
---
Home » Logo Portfolio » Black Vanilla Gelateria
© 2006-2017 All Rights Reserved The Logo Smith
Logo Designer & Brand Identity Design Studio, with 25 Years Experience,
Graham Smith: 10 Badgers Copse, Seaford, East Sussex, England.
Tel: +44 (0) 7816 527 462 Email: [email protected]