Completed logo redesign for American based company, Pleasant Hill Grain, who specialise in selling a wide-ranging variety of quality food preparation equipment.
From home kitchen appliances for healthy and gourmet baking and cooking to commercial machines (including grinders, electric stone ovens, large vacuum sealers and nut grinders.)
About PHG: "We want them to feel that in visiting or doing business with PHG, they're associating with a company of the highest calibre.

We put a lot of emphasis on how the preparing of super-tasty, attractive and healthful meals at home can be deeply rewarding, and that PHG has the resources to make it fun and easy!"
Old Logo vs New Logo
The Logo Redesign
A big part of the redesign was creating a far more friendly, and type focused word mark / logo type.
The logo type is based on a customised version of Karbid, and you can see a few of the minor changes I made below, noticeably to the H and i's.
The curved horizontal bar in the H was made to give a subtle nod back to the form of a 'Barn' (as used in their old logo); the curved tops of the i with the dot being oval rather than square, was a nod to the 'Grain'.
Subtle changes, but ones that make a difference, and make it a bit more meaningful to the client.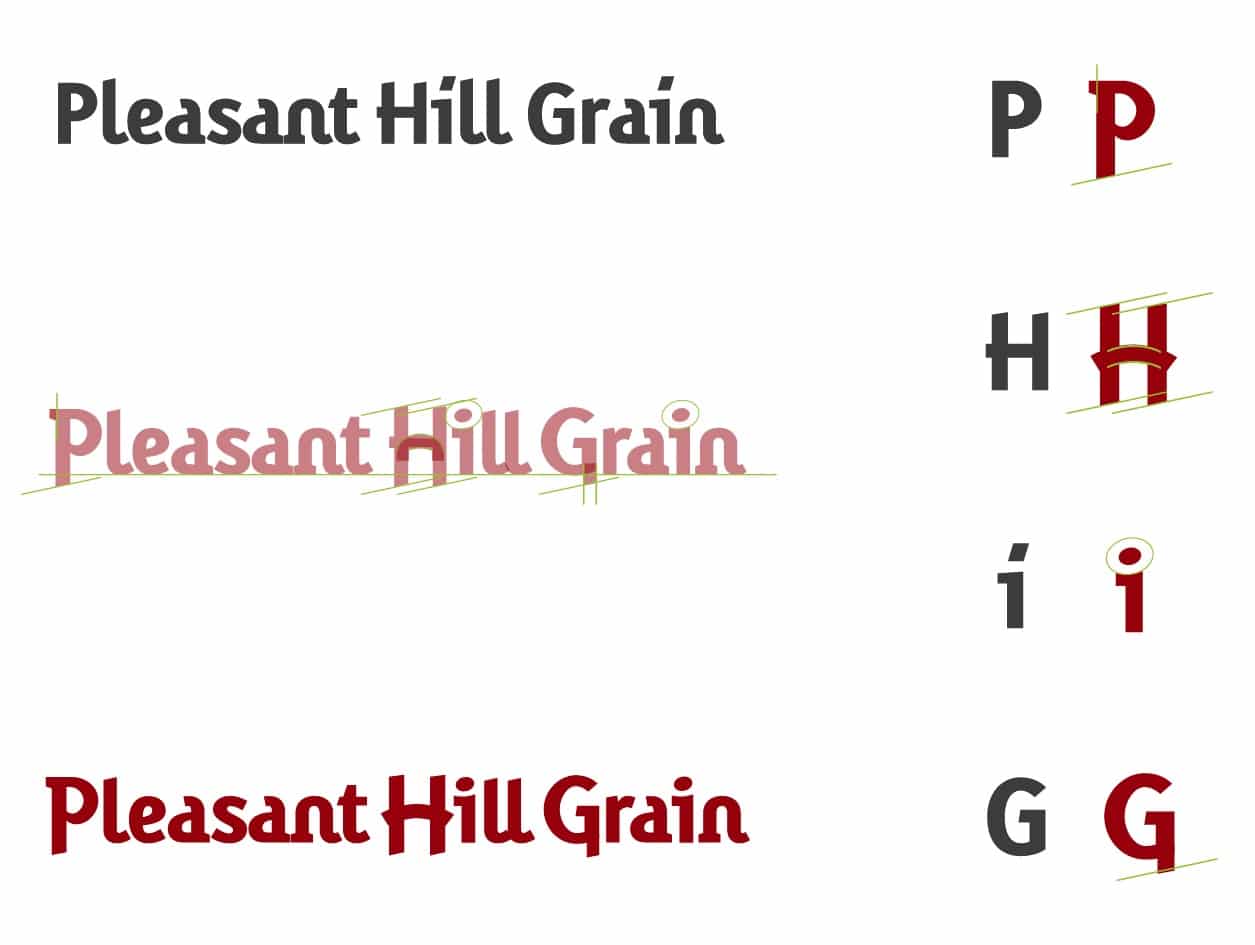 A few other typographic alterations were looked at (below in black), but ultimately were not used, other than the ones in the image above: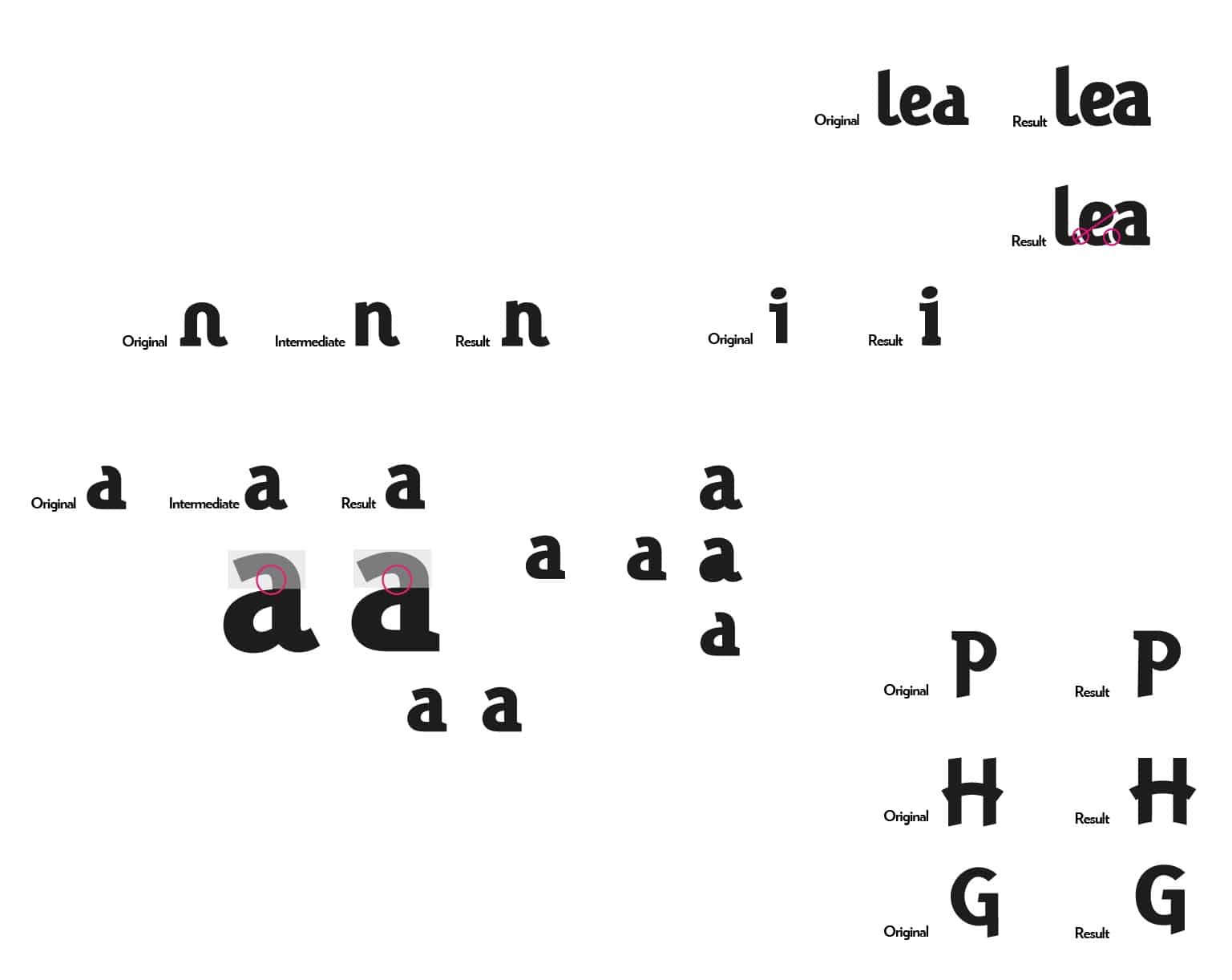 We also looked at a number of colour options for Pleasant Hill Grain Logo Redesign, and some that were considered are below: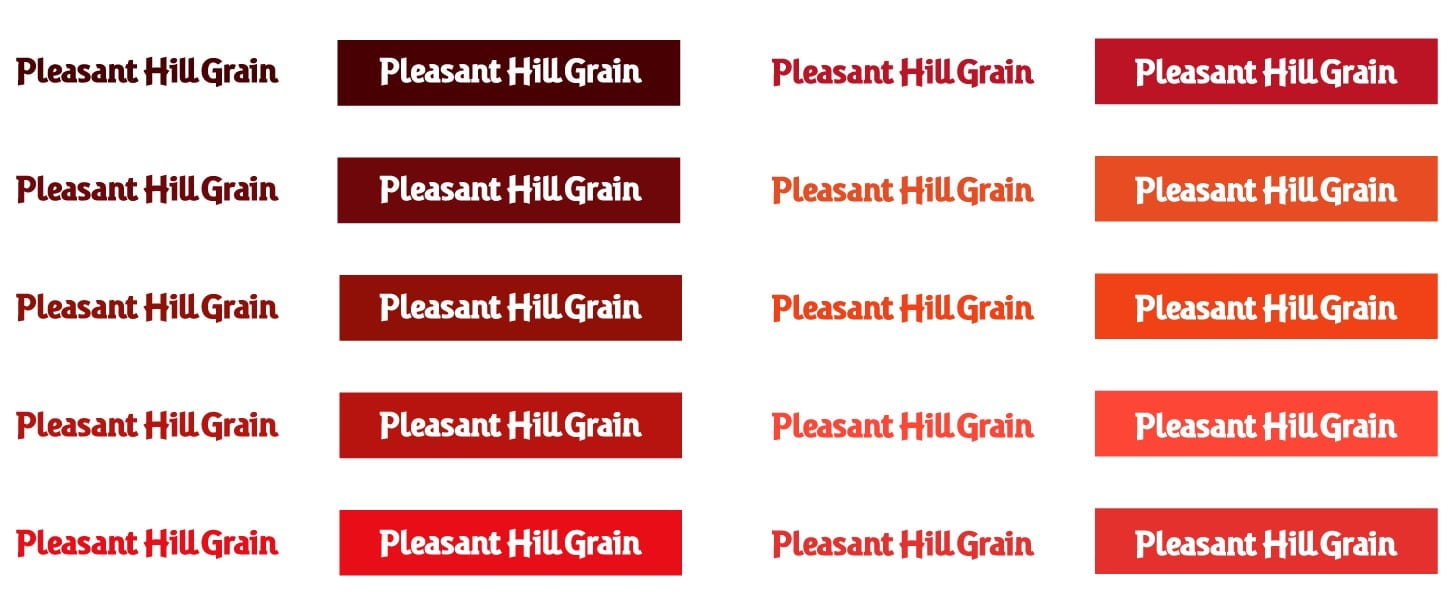 Website Redesign
The following image shows the Pleasant Hill Grain redesigned website nearing completion…
A few of the previous logo ideas, and font exploration: