Further to my mini-series on vintage building signage and typography 'Robins Brewery' and 'Vintage Typography in the Wild', this post tackles a modern version of these painted building signs.
The building in question is a Fox and Son's office, based in the historic town of Lewes and sits on the edge of the towns main through road junction.
The picture below shows the sort of view you get if you are driving or walking directly towards it. No argument from me on the effectiveness of this approach and huge props to Fox and Sons for maintaining this painted sign. I have a feeling that they are not permitted to hang a plastic monstrosity, as many building in Lewes are very old and listed. So their hand may have been forced, but regardless, it looks amazing and fits in well with general feel of the area.
The last photo shows the view from directly underneath it, very impressive.
What's interesting is seeing how the sign painter has interpreted the official logo which uses transparency to abandon. Clearly not so easy to reproduce these vibrant colours using wall paint or whatever paint they use. But close enough for something so amazing. Be nice to see more of these painted signs done with modern identities. It can be done and should be done.
---
Previous Post:
Logo Process Hotel Chain – Mini Development
Next Post:
Logo Process – Keyboard Kahuna Identity Development
---
Posts of Similar Content: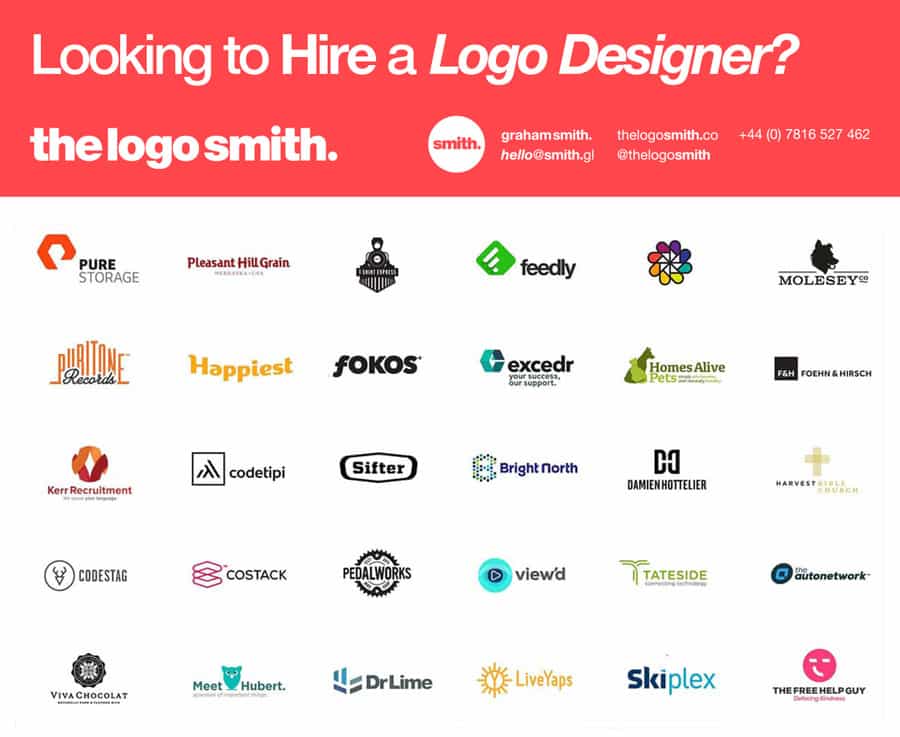 Looking to Hire a Freelance Logo Designer?
If you like the design work I've done in my Portfolio (some examples above), and Monomarks, and are looking to hire yourself a highly talented, and very experienced (25 Years), Logo and Brand Identity Designer, then look no further.
Just visit my Hire Me page, and fill in the short Design Brief. Or, just reach out to me via my even shorter Contact Form.
About | Hire The Logo Smith | FAQ's | Case Studies | Portfolio | Monomarks | Logos for Sale | Contact
---
Home » Design Blog | The Logo Smith | Freelance Logo & Brand Identity Designer » Brand Identity » A stunning painted building sign for Fox and Sons
© 2006-2017 All Rights Reserved The Logo Smith
Logo Designer & Brand Identity Design Studio, with 25 Years Experience,
Graham Smith: 10 Badgers Copse, Seaford, East Sussex, England.
Tel: +44 (0) 7816 527 462 Email: [email protected]