Orbitron made by Matt McInerney
Orbitron, by Matt McInerney (@mattmc), is another open source font from The League of Movable Type, one of my favourite font web sites for quality fonts. It is available for download below.
A few words from the designer : Orbitron is a geometric sans-serif typeface intended for display purposes. It features four weights (light, medium, bold, and black), a stylistic alternative, small caps, and a ton of alternate glyphs.
Matt is also responsible for another open source font called Raleway.
Orbitron was designed so that graphic designers in the future will have some alternative to typefaces like Eurostile or Bank Gothic. If you've ever seen a futuristic sci-fi movie, you have may noticed that all other fonts have been lost or destroyed in the apocalypse that led humans to flee earth.
Only those very few geometric typefaces have survived to be used on spaceship exteriors, spacestation signage, monopolistic corporate branding, uniforms featuring aerodynamic shoulder pads, etc. Of course Orbitron could also be used on the posters for the movies portraying this inevitable future.
Download
Download

Orbitron
direct from The League of Movable Type.
Download More Free Fonts via IJC
Over the last few months I have been amassing a neat collection of quality free and open source fonts for download. Some are even exclusive to ImJustCreative. So head on over to Free Fonts for a looksie.
---
Previous Post:
Punctuality Negative Space Logo Design in Helvetica
Next Post:
How NOT to Approach Me for Logo Design Work
---
Posts of Similar Content: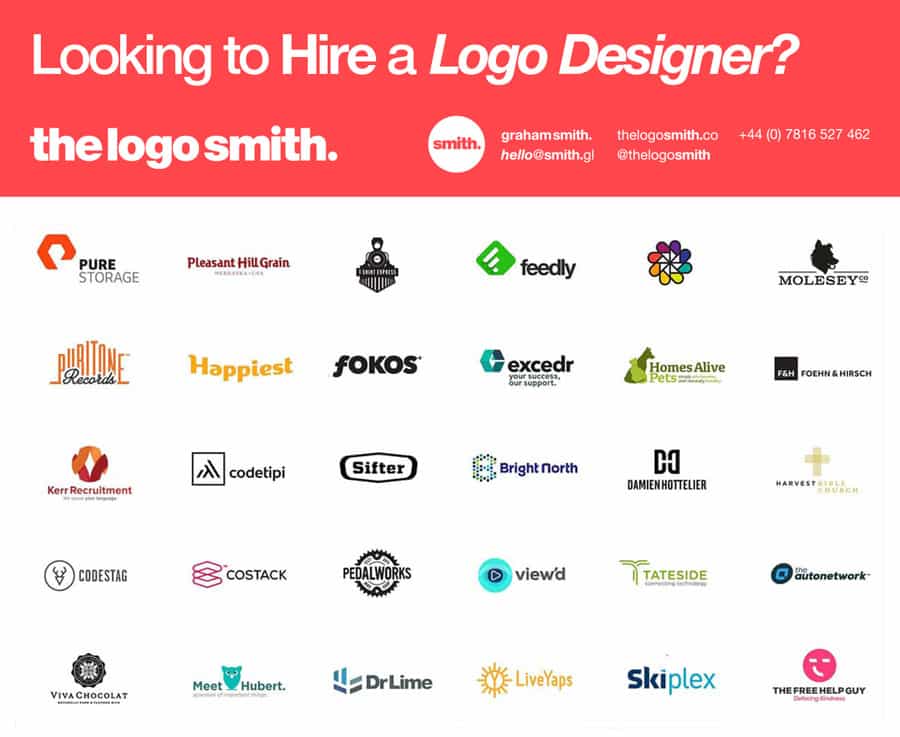 Looking to Hire a Freelance Logo Designer?
If you like the design work I've done in my Portfolio (some examples above), and Monomarks, and are looking to hire yourself a highly talented, and very experienced (25 Years), Logo and Brand Identity Designer, then look no further.
Just visit my Hire Me page, and fill in the short Design Brief. Or, just reach out to me via my even shorter Contact Form.
About | Hire The Logo Smith | FAQ's | Case Studies | Portfolio | Monomarks | Logos for Sale | Contact
---
Home » Design Blog | The Logo Smith | Freelance Logo & Brand Identity Designer » Free Fonts
© 2005-2018 All Rights Reserved The Logo Smith
Logo Designer & Brand Identity Design Studio, with 25 Years Experience.
Graham Smith: 10 Badgers Copse, Seaford, East Sussex, England.
Tel: +44 (0) 7816 527 462 Email: [email protected]