LoveHelvetica Logo
If you have come to this post wondering what the blazes all this is about, then if you head over to my Posterous blog: http://imjustgraham.com you will see a number of posts relating to logos. All to do with the wonderful typeface, Helvetica. You can start at : 1st Attempt at logo for LoveHelvetica.com and make your way through each next version up and till Version 7c.
S

ome tweaks

I have made some very subtle tweaks to this logo design. Three changes all in all. If you compare past versions, looking at the 'c' and 'a' specifically. Notice anything?

So this 'could' be the final version, given the feedback so far. But there are still other versions that people prefer, so I will open a poll on it soon, to gauge the overall feedback.

It's been an awesome week, the level of participation, collaboration, comments, remarks has been overwhelming. So thank you all for making this a joy to do.

I will be posting details on the actual LoveHelvetica project at some point. It is a side project, so of course, paid work comes first and all that.
---
Previous Post:
The Logo Design Process – Sketching is not a 'must do'
Next Post:
Book Review – Really Good Logos Explained
---
Posts of Similar Content: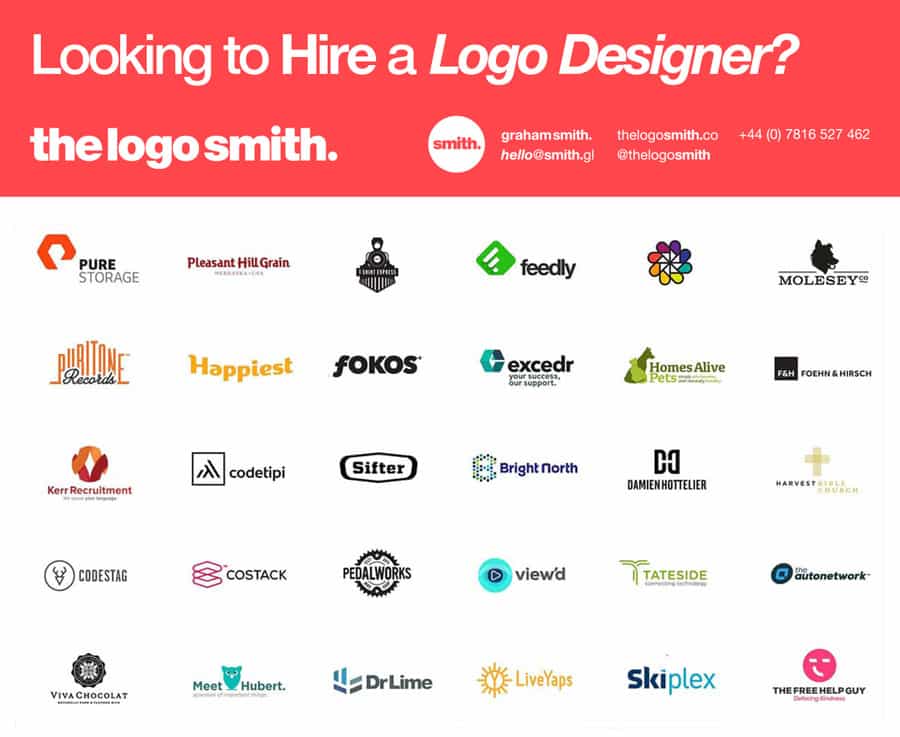 Looking to Hire a Freelance Logo Designer?
If you like the design work I've done in my Portfolio (some examples above), and Monomarks, and are looking to hire yourself a highly talented, and very experienced (25 Years), Logo and Brand Identity Designer, then look no further.
Just visit my Hire Me page, and fill in the short Design Brief. Or, just reach out to me via my even shorter Contact Form.
About | Hire The Logo Smith | FAQ's | Case Studies | Portfolio | Monomarks | Logos for Sale | Contact
---
Home » Design Blog | The Logo Smith | Freelance Logo & Brand Identity Designer » Brand Identity » LoveHelvetica Logo Design – The possible Winner?
© 2006-2017 All Rights Reserved The Logo Smith
Logo Designer & Brand Identity Design Studio, with 25 Years Experience.
Graham Smith: 10 Badgers Copse, Seaford, East Sussex, England.
Tel: +44 (0) 7816 527 462 Email: [email protected]