LogoStack – Real World Logo & Brand Identity Design Inspiration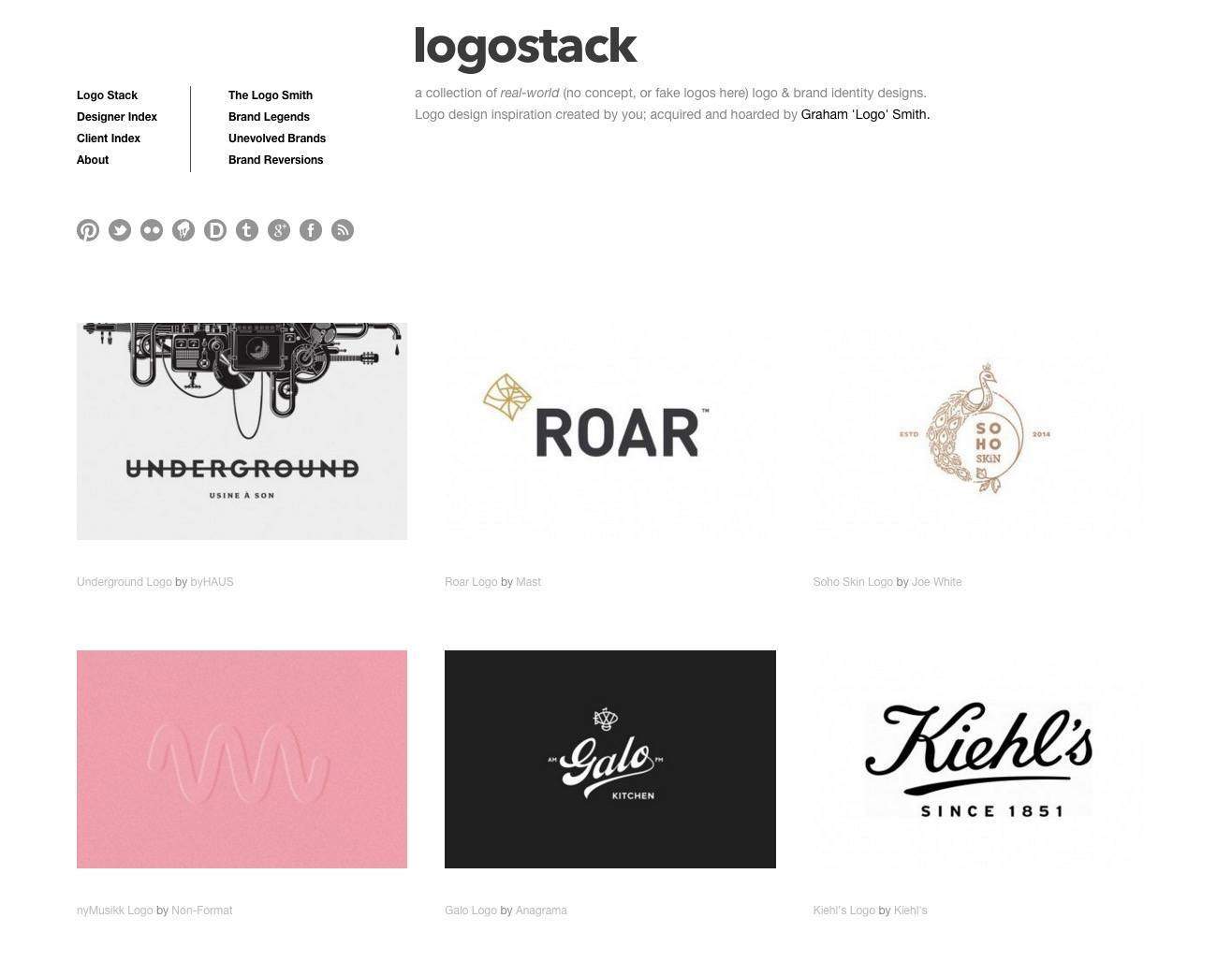 Real World Logo & Brand Identity Design Inspiration
LogoStack is about showing real world logo and brand identity design inspiration; not the conceptual, or the make believe. Every logo design you see on LogoStack is used, or has been used, in the real world.
LogoStack: a collection of real-world (no concept, or fake logos here) logo & brand identity designs.  Logo design inspiration created by you; acquired and hoarded by Graham 'Logo' Smith.
It's also worth noting that LogoStack is a reflection of the type and variety of logo and brand identity design that inspires me. LogoStack is a personal collection of real world logo designs that I am collecting, hoarding and sharing.

Proper Attribution
The intro text for each logo clearly describes the brand name. We also have the name and link to what: graphic designer, studio, agency etc, were responsible for the overall project, both of which are filterable, so you can easily search for other projects by designer and/or client.
I usually include a few words about the design, with a few supporting images, to the show the logo in context if I feel like it. :)
Submissions
If you see any logo and brand identity projects that you feel would be a good fit for LogoStack (if you think you 'get' my aesthetic), then feel free to give me a shout on Twitter:
Similar Posts
Looking to Hire a Logo Designer?