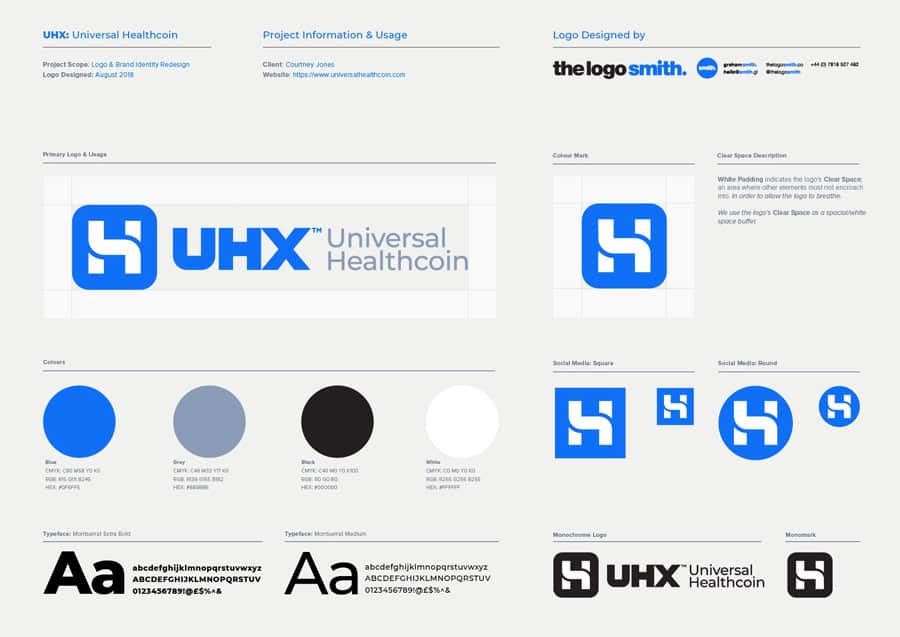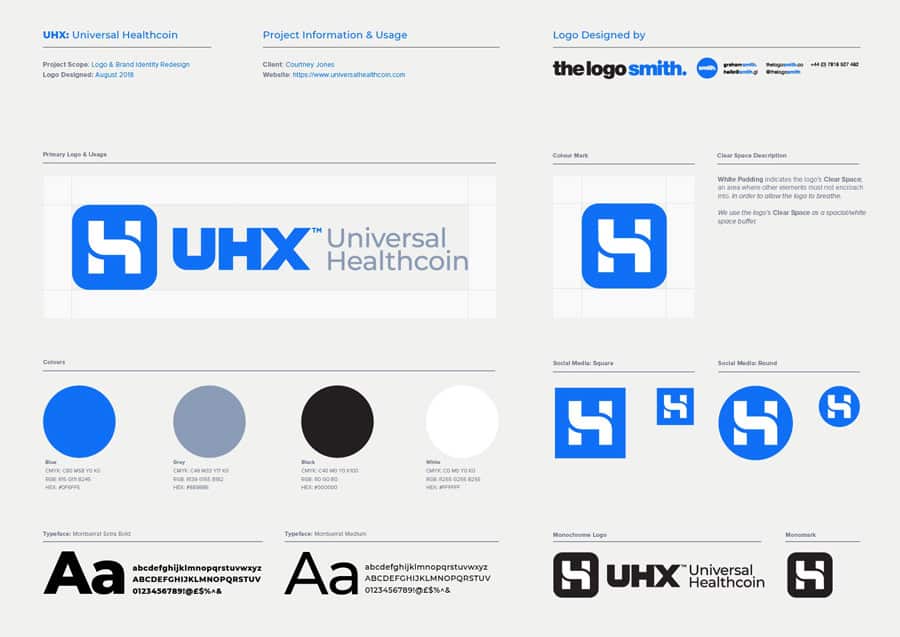 Logo Specification Sheet – 1 Page Illustrator Template for Download
This is a clean and simple 1 page Logo Specification Sheet for Download, from my resources category, which you can use as a basis for your own work. 
I have used this particular version of the Logo Specification Sheet for a recent client of mine, UHX Universal Healthcoin.


I was hired by UHX to redesign their existing logo and brand identity, along with Mohawk who are developing the website and UHX application.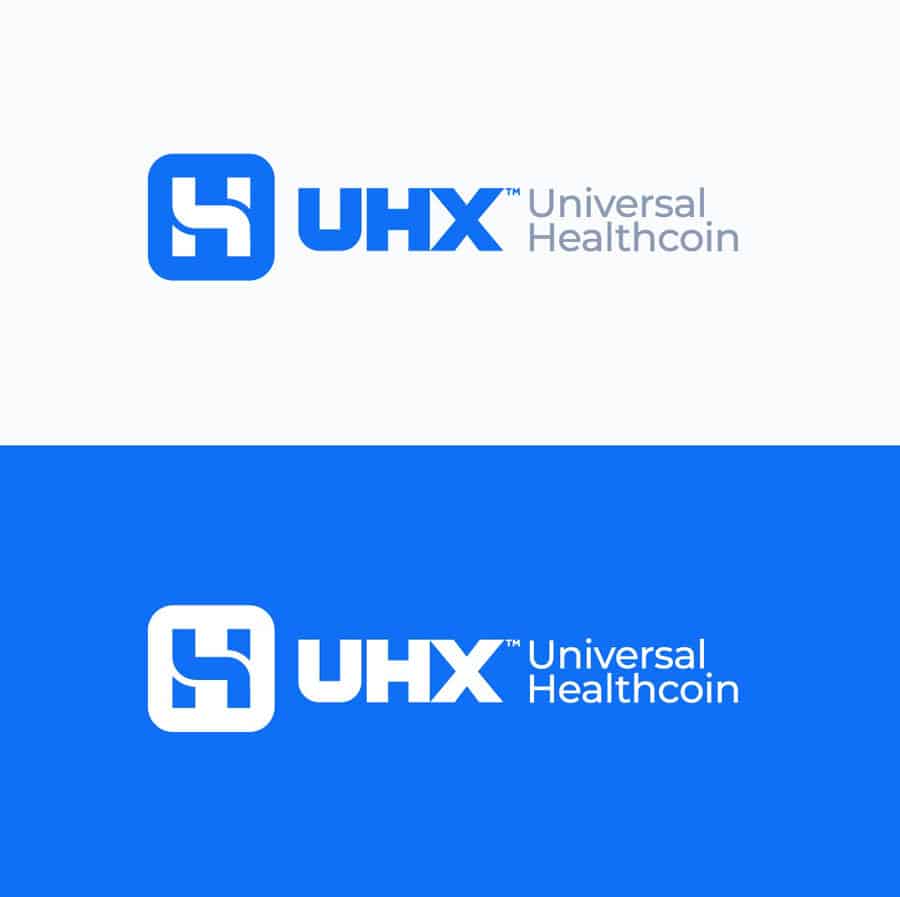 The style is designed to be a super simple way to present a final logo design to the client, with a brief overview of brand aspects, such as: typography, colours and logo usage.
It includes Social Media Profile Icons, both square and round, as well as the full Monomarks version.
Two Layer Illustrator Template
There are two layers to this Illustrator file: the bottom locked layer contains the background colour, text, titles etc, and then the top layer has the logo versions which the client can easily select and copy out.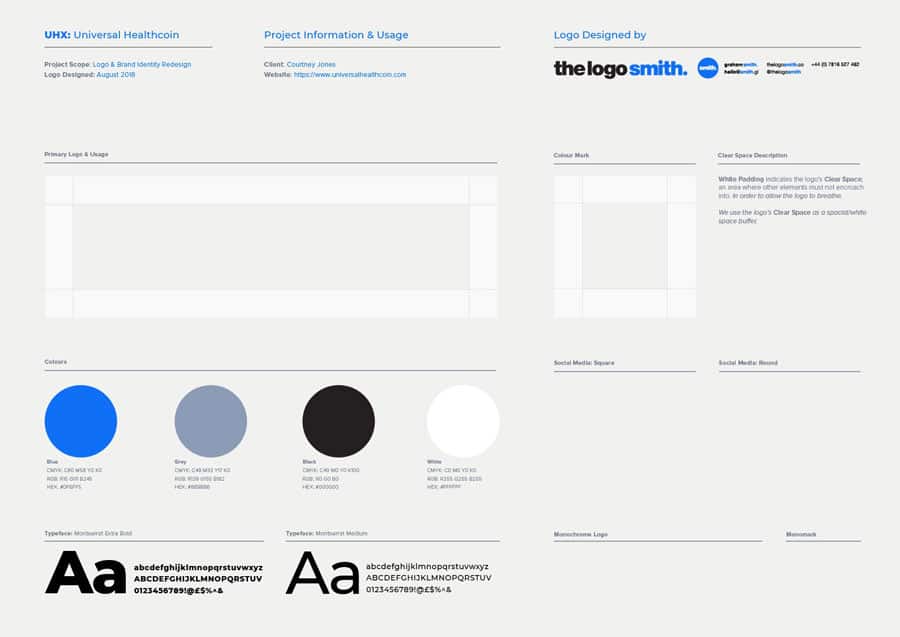 There are, of course, situations where a completely bespoke set of guidelines is warranted, but on the whole, I'll be using this style where the client isn't in need of a custom set of guidelines.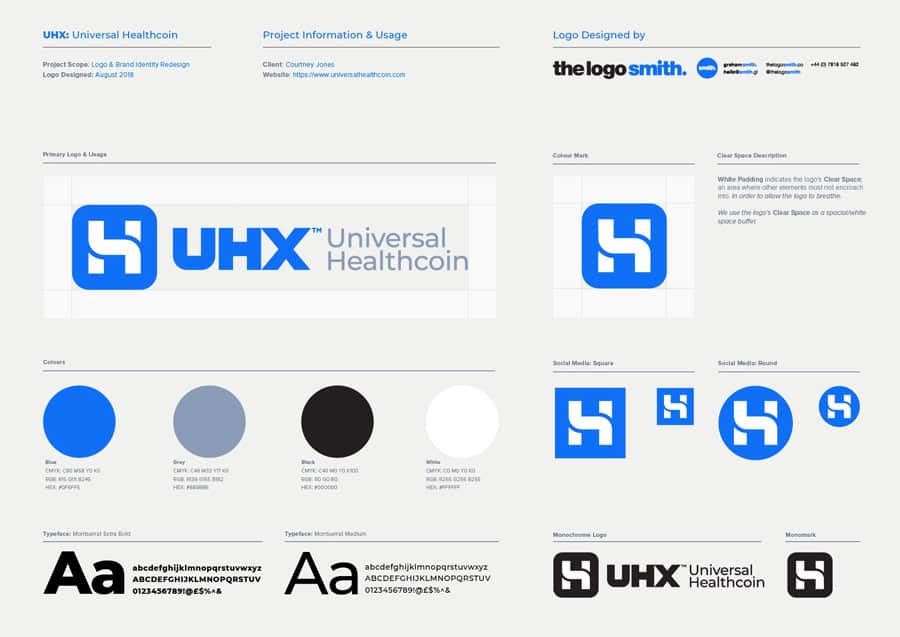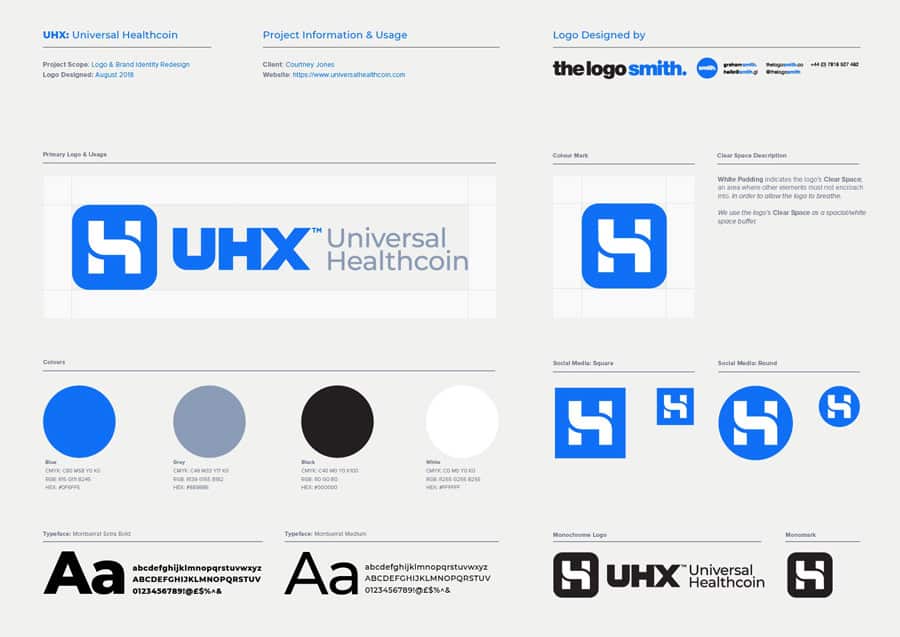 File Versions Available for Download:
The main file is saved for Adobe Illustrator CC 2018; also provided an Illustrator .ait Template file, and a regular PDF, within the ZIP file. If you need another file format not provided, then please let me know via @thelogosmith and I'll see what I can muster up.
You are free to alter any of the text, and the design—obviously remove all instances of the UHX logo, and my logo and contact details (top right)—as you see fit
If you found this Template useful, then I'd certainly appreciate a Twitter Like and/or Retweet:
"Logo Specification Sheet – 1 Page Illustrator Template for Download"https://t.co/Ph5IKPGr6v#Logo #LogoDesign #Brands #GraphicDesign #healthcare #Block #cryptocurrency #freebies pic.twitter.com/7ykgybhx0N

— The Logo Smith: Logo & Brand Designer (@thelogosmith) August 10, 2018
---
More Templates for Download:
Brand Logo Guidelines Poster Template
Logo Design Transfer of Copyright Form
---
---
---