Below are a few examples of recent logo designs added to my Logo Designs for Sale page. Some have been sold, and as such have a strikethrough the caption, and SOLD appended at the end.
An update to previous post: Custom Logo Designs for Sale
Custom Logo Designs For Sale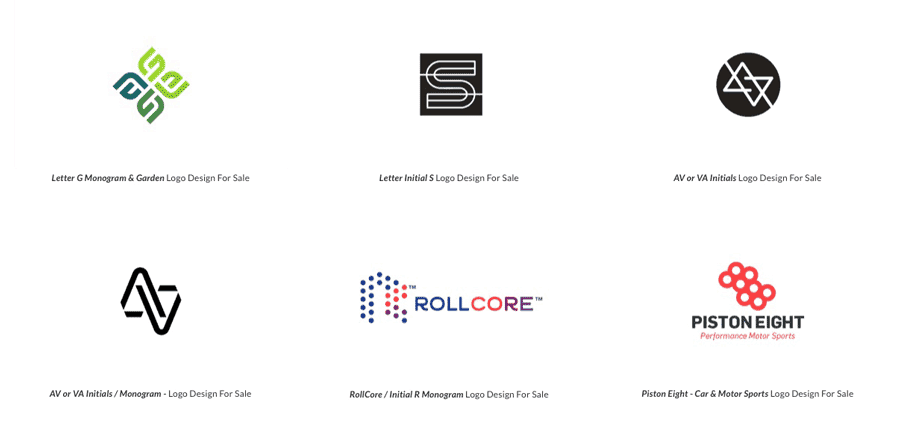 I have thought long and hard about having logos for sale on my website, as I don't want to have my website mistakingly associated with Stock Imagery.
The simple fact is that I have accumulate 100's of unused logo designs, ideas, concepts over the many years of being a graphic designer, and it's frankly just a waste to have them all hidden away, and never used.
Previously Commissioned Logo & Brand Identity Projects
These unused logo design ideas are often the result of previously commissioned logo and brand identity projects.
Bear in mind that for each client, I might: develop, doodle, sketch and conceptualize dozens of logo ideas, not all of them the client will see.
The logo ideas that the client will see will be a small fraction of those that I have developed, and from that selection only one idea will be chosen.
The 'leftovers' are sometimes repurposed for new projects, or left in the shadows.
I don't like the sound of 'ready-made', as in reality, any logo design sold will probably have some changes made to suit the clients' specific needs, but for the most part they are left as is.
Small changes like: colours, layout, type swaps are the usual changes made.
As you can see some of the logo designs have brand names associated with them, but for the most part these are just 'placeholders', and are not supplied with the logo.
The client will no doubt have their own brand name to insert with the logo they have chosen to purchase.
All custom logo designs shown below are the sole Copyright © 2018 of The Logo Smith until purchased, and Transfer of Copyright has been exchanged.
SaveSave
SaveSave
---
Previous Post:
The New NASA 60th Anniversary Logo Designed by Matthew Skeins
Next Post:
Social Decay Brand Logo Series Designed by Andrei Lacatusu
---
Looking to Hire a Freelance Logo Designer?
If you like the design work I've done in my Portfolio (some examples above), and Monomarks, and are looking to hire yourself a highly talented, and very experienced (25 Years), Logo and Brand Identity Designer, then look no further.
Just visit my Hire Me page, and fill in the short Design Brief. Or, just reach out to me via my even shorter Contact Form.
About | Hire The Logo Smith | FAQ's | Case Studies | Portfolio | Monomarks | Logos for Sale | Contact
Follow @thelogosmith
---
Home » Design Blog | The Logo Smith | Freelance Logo & Brand Identity Designer » Logos for Sale
© 2005-2018 All Rights Reserved The Logo Smith
Logo Designer & Brand Identity Design Studio, with 25 Years Experience.
Graham Smith: 10 Badgers Copse, Seaford, East Sussex, England.
 Tel: +44 (0) 7816 527 462  Email: glogosmith@gmail.com