Zulu Safari Logo Design
This is just a quick overview of  a logo and identity design I finished for a project called, Zulu Safari.  A brief and to the point information on that design and a full logo process article will follow.

The client is a family missionary, zipping around Africa and who needed an identity to distinguish himself. To try and modernise the sometimes antiquated perception of missionaries as a whole.
The challenge was to avoid any obvious cliché associations with safari, zulus, africa, religion etc. It was a potential field of cliché mines. Yet not to make it so clinical or generic to have no meaning at all. I instinctively went down the route of the obvious at first, herds of animals, zulu warriors, desserts, trees, tribal patterns and then once suitably hacked off with the amount of clichés on one pasteboard, we moved on.
After many sketches and head banging sessions, I developed this very symbolic icon that has several meanings and associations. .
The main logomark consists of the initials, 'Z' and 'S'. Yet, when drawn in a certain style, creates the impression of a face, the eyes and nose.
Unusually, this logo often appears without the the logotype, so it's a very symbolic picture, that at it's heart, is full of history and culture and multiple meanings. People have seen snakes, some have seen subtle Zebra associations. It's designed to conjour up these associations in a loose and friendly way.
This was an early design for me yet remains one of my all time favourites. This sums up so much in one memorable mark, it evokes a number of emotions and associations.
You can see the Zulu Safari logo in use as a Twitter Profile image @ZuluSafari

---
Previous Post:
Case Studies – The Real Source for Logo & Brand Identity Inspiration
Next Post:
Bola and Tiza Fonts by Pablo Caro – Free to Download and Use
---
Posts of Similar Content: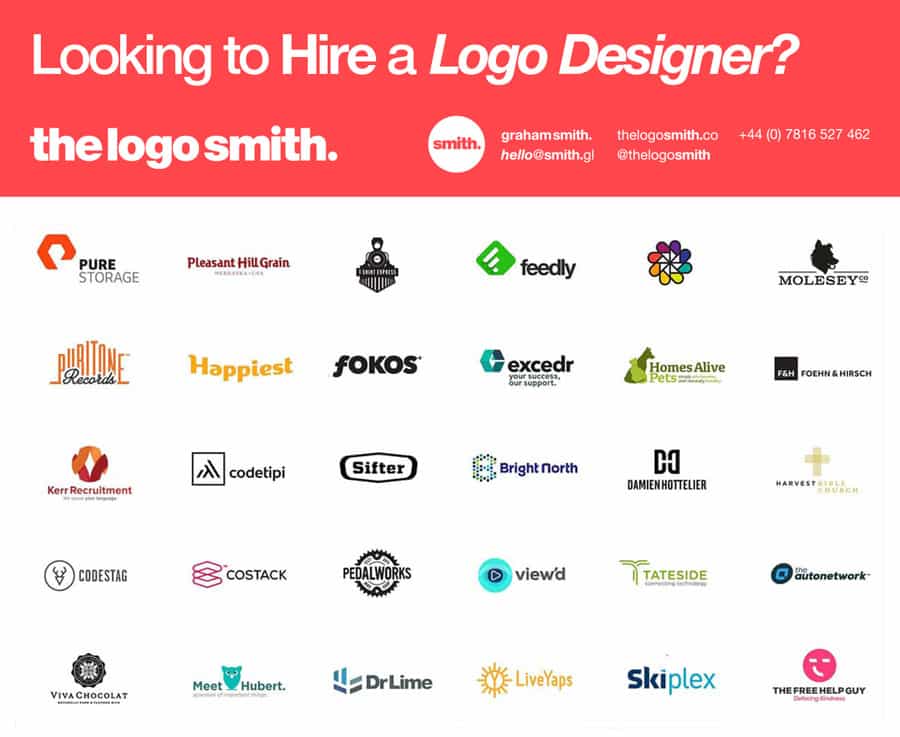 Looking to Hire a Freelance Logo Designer?
If you like the design work I've done in my Portfolio (some examples above), and Monomarks, and are looking to hire yourself a highly talented, and very experienced (25 Years), Logo and Brand Identity Designer, then look no further.
Just visit my Hire Me page, and fill in the short Design Brief. Or, just reach out to me via my even shorter Contact Form.
About | Hire The Logo Smith | FAQ's | Case Studies | Portfolio | Monomarks | Logos for Sale | Contact
---
Home » Design Blog | The Logo Smith | Freelance Logo & Brand Identity Designer » Logo Process
© 2005-2018 All Rights Reserved The Logo Smith
Logo Designer & Brand Identity Design Studio, with 25 Years Experience.
Graham Smith: 10 Badgers Copse, Seaford, East Sussex, England.
Tel: +44 (0) 7816 527 462 Email: [email protected]