Logo is one of my most read and prized logo design books which has lead me to update this mini review, which was first published in November 2008, and repost it.
Published by Lawrence King, and written by Michael Evamy Logo is a thick book at 350 pages with mostly black and white imagery. Each chapter starts with one covering page showing thumbnails of the logos to be covered in colour which acts as quick cheat sheet.
The forthcoming pages then present each logo in large scale solid black and white with text description: who designed it and the occasional factoid.
The layout and design of the book is well structured, clean and easy to follow.
Logos are grouped and categorised in sections with a diverse set of categories: strands, waves, concentric, ovals and ovoids, punctuation marks, single letters so plenty of scope for drawing on inspiration.
It's a hefty book and the uncoated paper it's printed on feels sturdy so no obvious signs of trying to cut costs with wafer thin paper. The book cover itself is glossy and of a fold-out design easily removable to provide you with a huge fold-out reference poster.
Unlike LogoLounge and other inspiration type books most of the logos covered have have accompanying text descriptions for the 1300 logos included.
If you are a logo designer or appreciate  logo and identity design then this particular logo book is a valuable addition to your library. I purchased this shortly after it was first published a few years back now, and it's still the first book I refer to when starting on most new projects.
I am looking forward to a hopeful update to this book.
If you need professional grade logo inspiration then look no further.
---
Previous Post:
Ask For A Budget-Try To Avoid Quoting Freely
Next Post:
The Benefits Of Starting Logo & Brand Side Projects
---
Posts of Similar Content: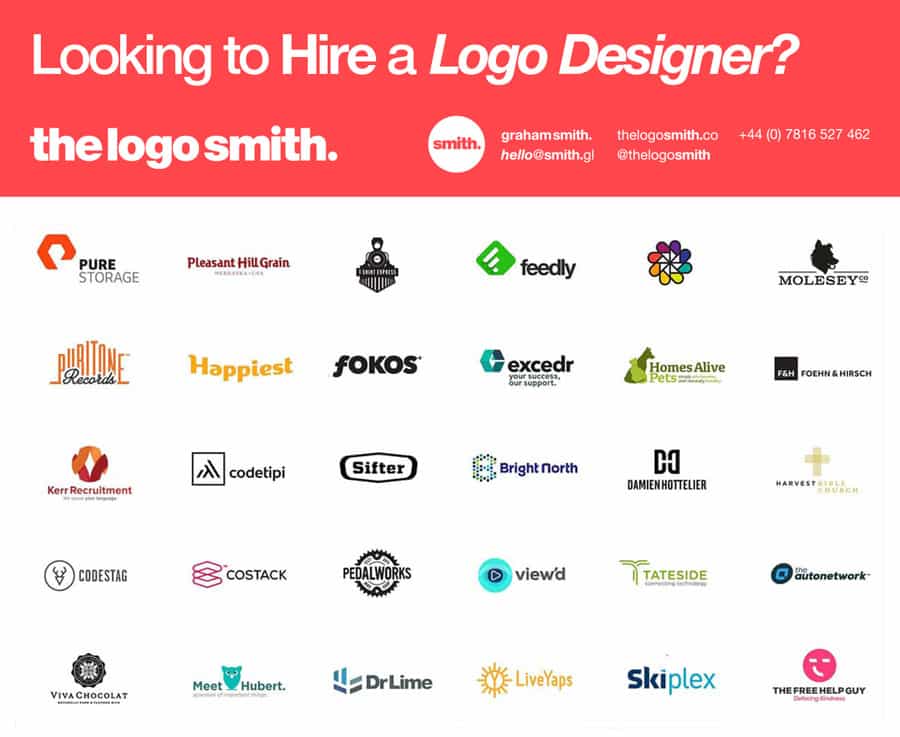 Looking to Hire a Freelance Logo Designer?
If you like the design work I've done in my Portfolio (some examples above), and Monomarks, and are looking to hire yourself a highly talented, and very experienced (25 Years), Logo and Brand Identity Designer, then look no further.
Just visit my Hire Me page, and fill in the short Design Brief. Or, just reach out to me via my even shorter Contact Form.
About | Hire The Logo Smith | FAQ's | Case Studies | Portfolio | Monomarks | Logos for Sale | Contact
---
Home » Design Blog | The Logo Smith | Freelance Logo & Brand Identity Designer » Books
© 2005-2018 All Rights Reserved The Logo Smith
Logo Designer & Brand Identity Design Studio, with 25 Years Experience.
Graham Smith: 10 Badgers Copse, Seaford, East Sussex, England.
Tel: +44 (0) 7816 527 462 Email: [email protected]