Kontrapunkt 'Bob' Free Font for Download by Kontrapunkt
Kontrapunkt 'Bob' Free Font for Download by Kontrapunkt
Kontrapunkt 'Bob' is a sexy, and quite classy, free slab style font designed by Kontrapunkt, a branding agency based in Denmark and Osaka.
I love the name as well, Bob. Reminds me of Black Adder… BoB! BoB?
Bob has some seriously smooth lines, fullness of form and some rather unique styling going on with some of the letter forms. Indeed, some of the letters, on their own, look like they could be form an altogether different style of font, like Sans: just look at that capital G for example, love it!
As far as free fonts go, I'm mighty impressed with Bob!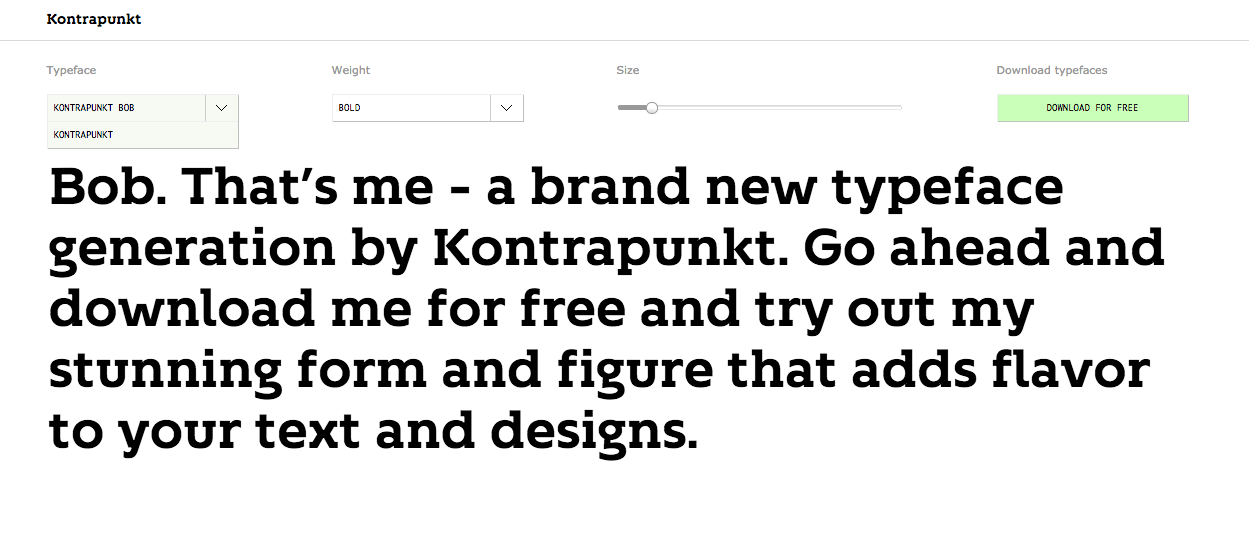 ---
---