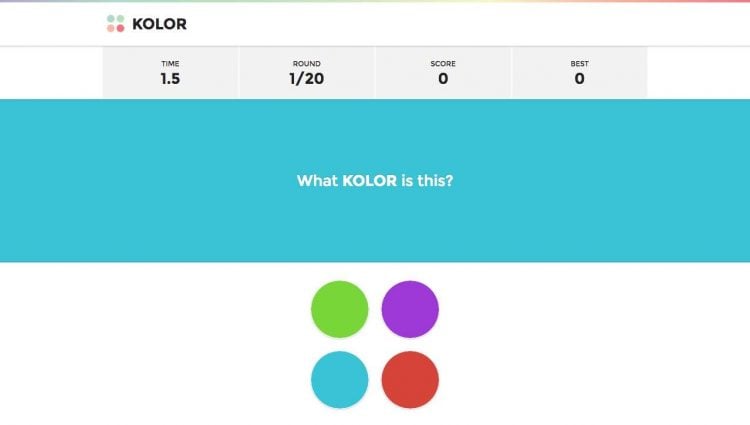 What Kolor is this? Colour Matching Game by Jorge Moreno
There's not an awful lot to say about What Kolor is This, by Jorge Moreno, as it's pretty self explanatory as an online gaming concept.
However, don't be fooled into thinking this is easy, because after the first few rounds, you'll end up struggling to select the right colour. I can guarantee it!
It's pretty fiendish, as the number of available color options increase, but also so do their similarity in hue.
Simple; yet challenging.
Link was found via:
Try to guess the KOLOR as fast as possible! https://t.co/IggaM1HcWF

— Design-Newz (@DesignNewz) July 8, 2016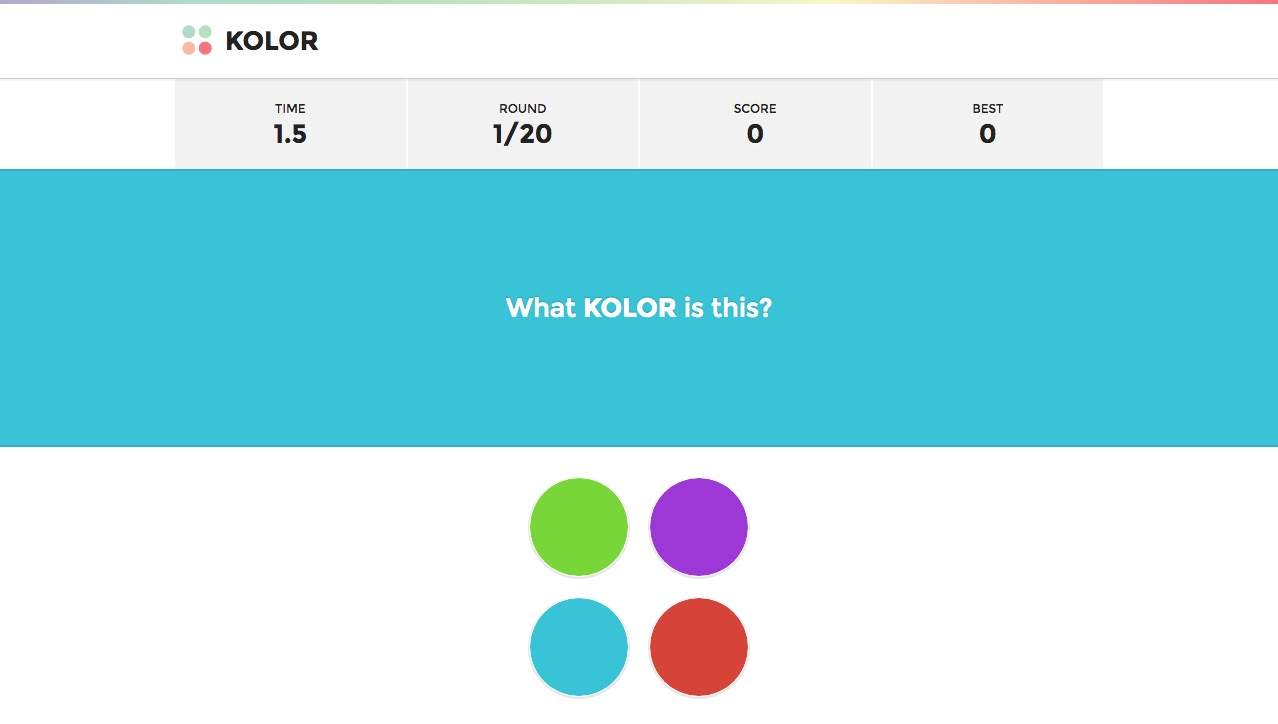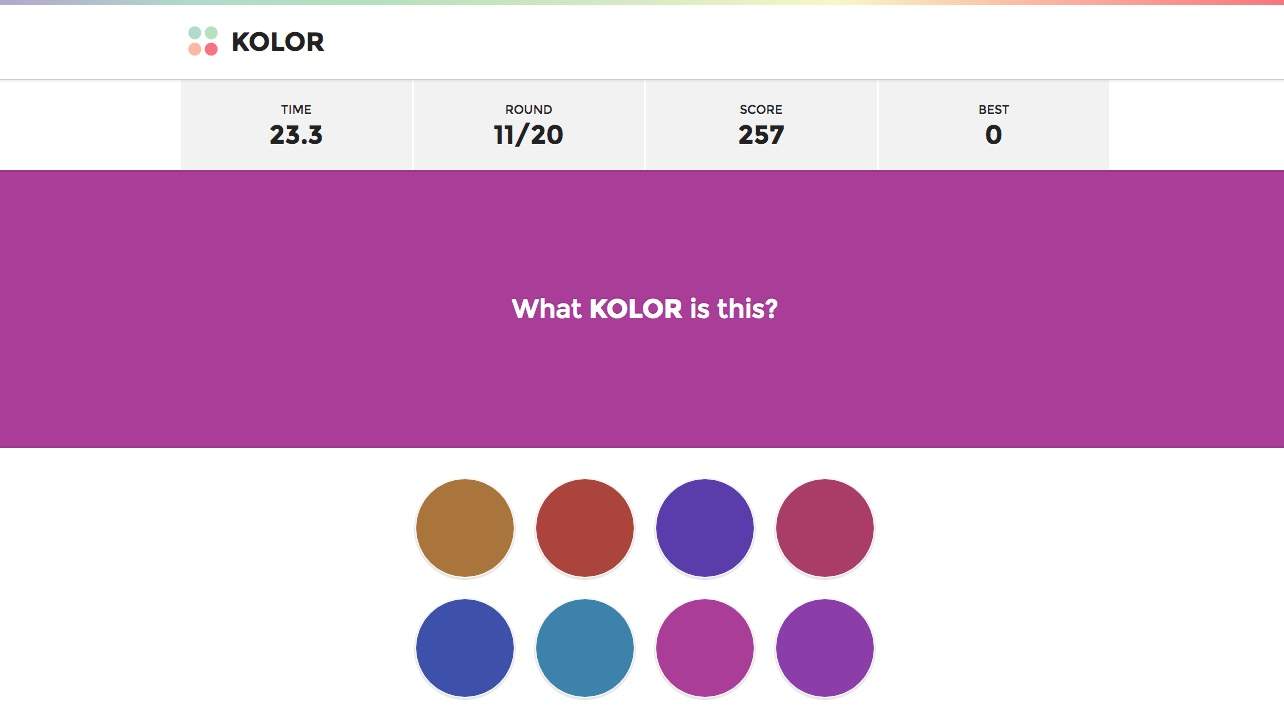 Jorge Moreno is a Front-end Web Developer, and UI Designer: 
Hello there! my name is Jorge Moreno and also known as moro, I'm Front End Developer and Web Designer specialized in HTML5, CSS3, JavaScript and User Interface Applications Design.

I was born in Zaragoza (Spain) where I graduated in Illustration and Graphic Design at the School of Arts, since then I've been working on the Design and Web Development fields at different world places and companies.

More than 10 years of experience have given me a wide knowledge on Media Design and Web Development with both client and server side programming and the following skill set: