A Job for Steve: Nixed Ideas for the iTunes Icon by Felix Sockwell circa 2004
Early Nixed Ideas for the iTunes Icon by Felix Sockwell circa 2004
Been a fan of Felixs' work for some time. One of his earlier post's, "A Job for Steve", is a valuable insight into how a icon and graphic designer tackled a pretty prestigious client (Apple) and project: icon design for iTunes.
So cool to see the in-depth sketches of another designer, even if the project was a bust. There is also another valuable lesson: that many of us, as freelance graphic designers, are commissioned, yet sometimes our work is a bust, for whatever reason. 
This can obviously can be a hard pill to swallow, if not impossible, not to take personally, but Felix shows it can happen to anyone, regardless of your skill, expertise, history etc.
Read more http://drawger.com/felixsockwell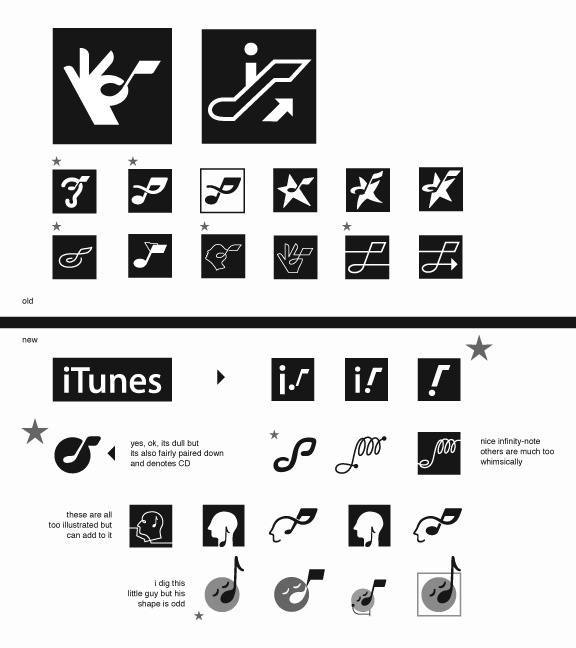 ---
---