High Five Font is another free font exclusive for ImJustCreative, continuing the process of helping designers spread the word about their font creations. You can download High Five font for free below.
The font designer - Matthew Kempton
Having spent the last 4 years working in London as a designer for digital agencies, I've been lucky to work for some fantastic clients and on some really exciting projects.
Having a background in print I still have a love and huge appreciation for tangible design. I try not to become to stylistic and approach each project with an open mind.
Connect with Matthew
Website : www.matthewkempton.co.uk
Behance : www.behance.net/matthewkempton
Twitter : www.twitter.com/mattakempton
About the font
High Five started about a year ago as a personal logo and on a trip to NYC in September I became aware of the  Museum of Art and design and the similarities the two logos shared. I got inspired to complete it - the result: My first attempt at a typeface: a bold, bulky, blocky and playful typeface.
It's name has come from a project I'm working on with a friend - www.high-5.me.
Its only a beta version but I wanted to get it done and get it out there before I get sidetracked by another project.
Font Licencing
All rights are reserved by Matthew Kempton. You may use High Five freely for noncommercial and personal purposes, such as creating a logo for a personal web site, free web design materials, goods or banners. When used, please credit Matthew.
Please contact Austin Roesberg before using the fonts for commercial purposes, such as for commercial products, stores or companies logos, TV, books and magazines, or CDs.
Font Distribution
Please note this is a exclusive download. You are not permitted to redistribute this font as a direct download from any other site. If you wish to list High Five in your blog as part of a font post/listing then you can do so, but please direct your readers to this post for the font download.
Download High Five exclusively from ImJustCreative.
---
Previous Post:
Prociono Font – Free Open Source Font for Download
Next Post:
Logo Process – Unholy Ladies Undergarments Identity Development
---
Posts of Similar Content: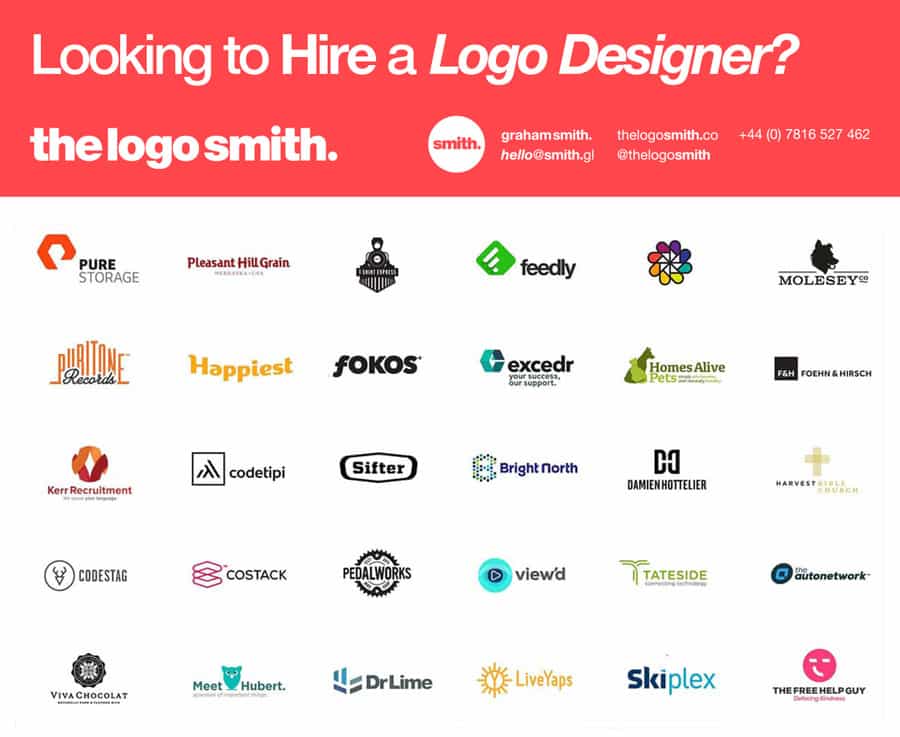 Looking to Hire a Freelance Logo Designer?
If you like the design work I've done in my Portfolio (some examples above), and Monomarks, and are looking to hire yourself a highly talented, and very experienced (25 Years), Logo and Brand Identity Designer, then look no further.
Just visit my Hire Me page, and fill in the short Design Brief. Or, just reach out to me via my even shorter Contact Form.
About | Hire The Logo Smith | FAQ's | Case Studies | Portfolio | Monomarks | Logos for Sale | Contact
---
Home » Design Blog | The Logo Smith | Freelance Logo & Brand Identity Designer » Books
© 2005-2018 All Rights Reserved The Logo Smith
Logo Designer & Brand Identity Design Studio, with 25 Years Experience.
Graham Smith: 10 Badgers Copse, Seaford, East Sussex, England.
Tel: +44 (0) 7816 527 462 Email: [email protected]