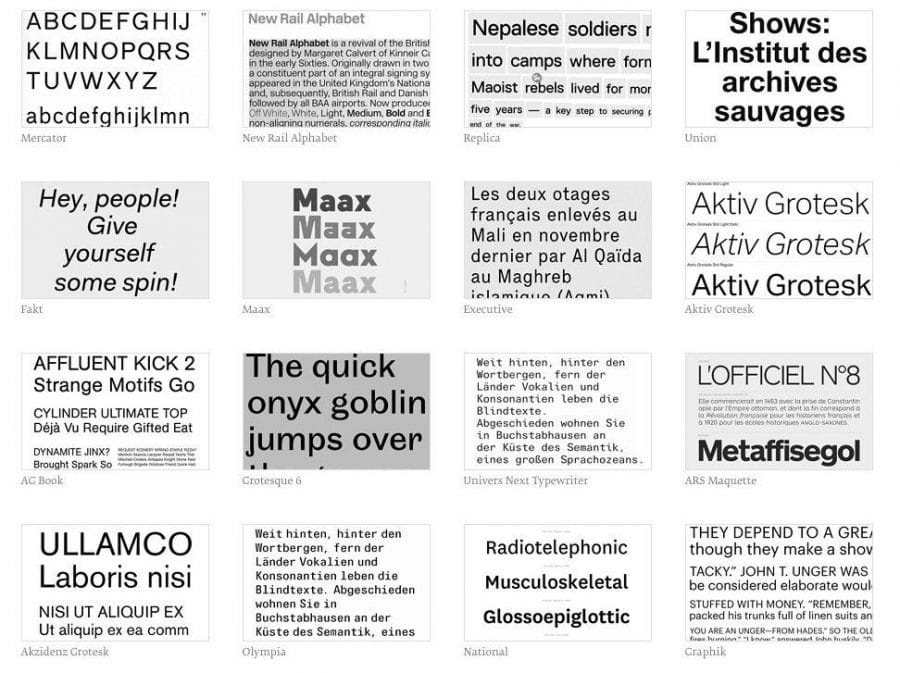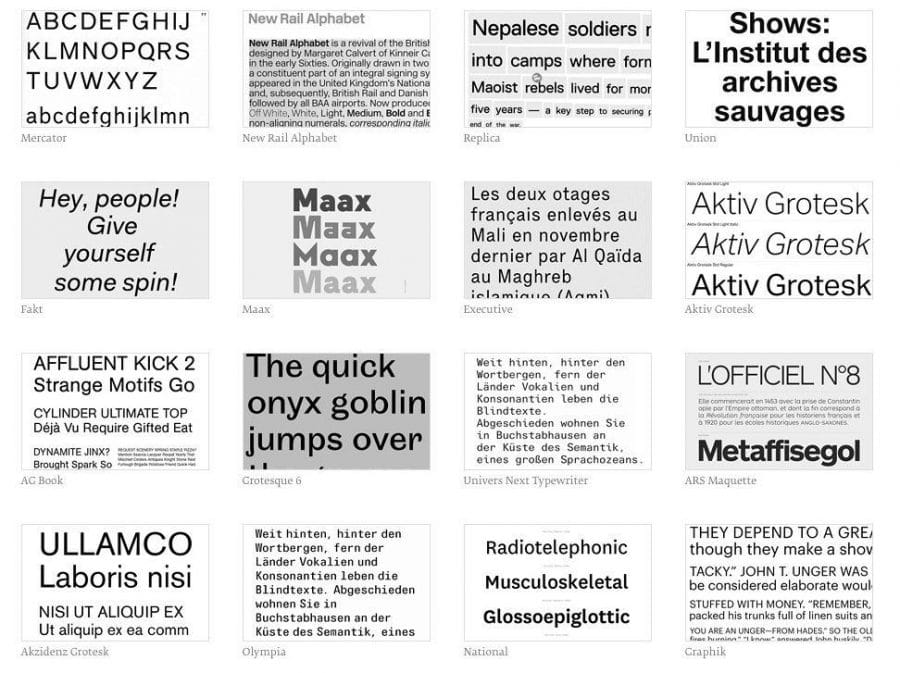 Helvetica Font Alternatives From Typecache.com
Helvetica Font Alternatives From Typecache is a remarkably concise list of typefaces, or called Font Clusters, that could be used as an alternative to Helvetica.
I have a number of the typefaces listed by Typecache in my own library, but there are quite a number here that are new to me.
You may also be interested in my own, and far less impressive, list of Gotham typeface alternatives—which could do with updating thinking about it.
I found this Helvetica list by Typcache: 30 of the Best Alternatives to Helvetica, via an article on TheNextWeb. Here they interview Typecache co-founder Taro Yumiba on the creation of Typecache.
Via Typecache & TheNextWeb
Yumiba from Typecache on why this list was put together: Obviously Helvetica is overused and we think designers are constantly looking for alternative typefaces to replace it. However, I am not surprised to hear that designers often give up on finding one and just go for Helvetica.

It is almost becoming a default or a given option as a San Serif font. We think that finding a good typeface is part of the designers' job, and through the list, we would like our fellow designers to explore other options so that they can start embracing all typefaces.
---
---