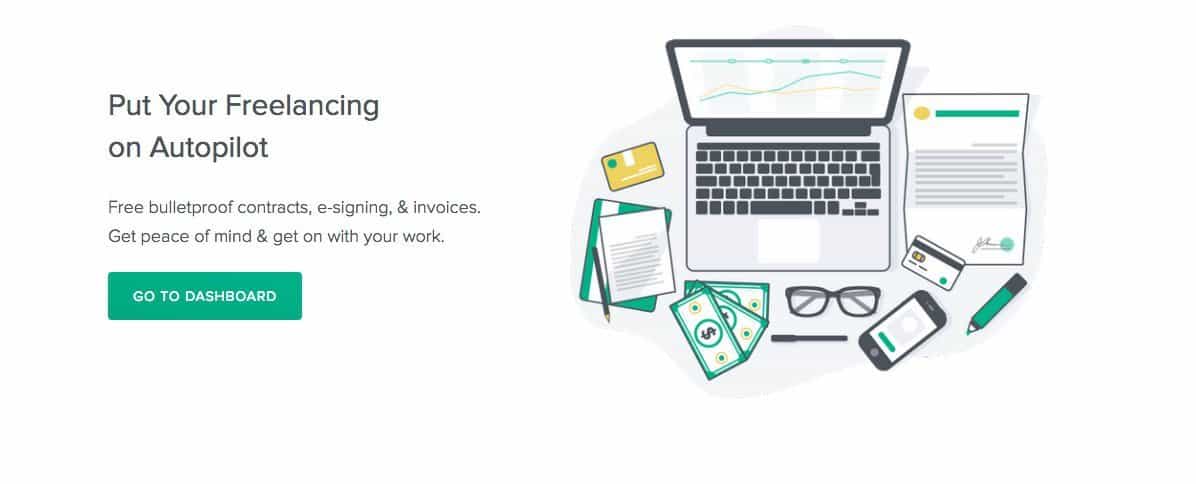 I've always been under no illusion, that freelance contracts are mostly worthless when it comes down to having to enforce it, as it costs money to hire legal help in order to do so.
A lot of freelance designers, simply can't afford to go down that route.
However, what the freelance contract does provide is a clear set of: rules, guidelines, specifics, and overall expectations, that help both client and designer agree on what exactly is being agreed upon.
A freelance contract, for the most part, is like a glorified Check-List; simply helps manage those expectations during the course of a project.
It helps keep both designer and client honest, and helps prevents those, "you said this, and you promised that" scenarios, that without a contract are hard to argue against.
Bonsai Freelance Contracts
My life has been so much easier since using Bonsai freelance contracts, and I can't really ever see a time when I'd now not use one.
With a few PayPal cases that I've have to deal with in the past, being able to show PayPal the contract that the client signed, has inevitably saved my bacon.
So, even though I'd likely never be able to legally enforce a contract (I know many other freelancer designers in similar situation), having a contract simply reduces overall anxiety, as it feels like a nice safety blanket, or reserve parachute.
It's there if you need it…
The Freelance Contract - A Free Design Contract Service by And Co
As well as Bonsai offering freelance contracts, there is also another offering from And Co.
The Freelance Contract is super easy, and very customisable , so it'll be something that I will try in the near future.
It also has some features that Bonsai doesn't yet have, and these are features I'd like Bonsai to implement.
It's free, so no real reason to not give it a try.
---
Previous Post:
Rocket Themed Logo Design and Business Card Mock-up
Next Post:
Sharpen Design: Random Graphic Design Challenge Generator
---
Posts of Similar Content: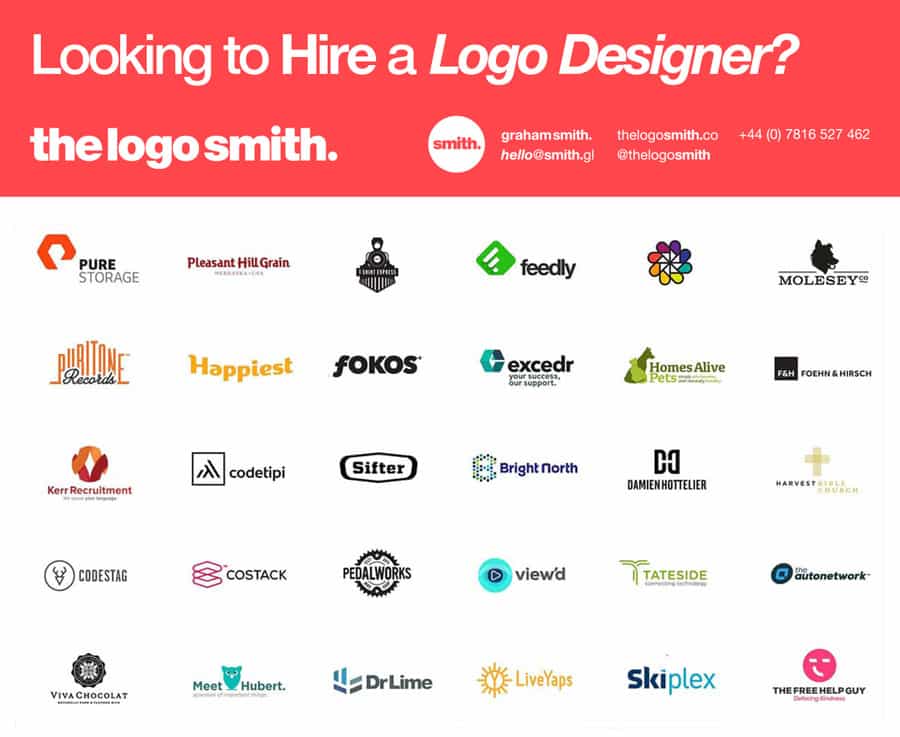 Looking to Hire a Freelance Logo Designer?
If you like the design work I've done in my Portfolio (some examples above), and Monomarks, and are looking to hire yourself a highly talented, and very experienced (25 Years), Logo and Brand Identity Designer, then look no further.
Just visit my Hire Me page, and fill in the short Design Brief. Or, just reach out to me via my even shorter Contact Form.
About | Hire The Logo Smith | FAQ's | Case Studies | Portfolio | Monomarks | Logos for Sale | Contact
---
Home » Design Blog | The Logo Smith | Freelance Logo & Brand Identity Designer » Design Essentials
© 2005-2018 All Rights Reserved The Logo Smith
Logo Designer & Brand Identity Design Studio, with 25 Years Experience.
Graham Smith: 10 Badgers Copse, Seaford, East Sussex, England.
Tel: +44 (0) 7816 527 462 Email: [email protected]