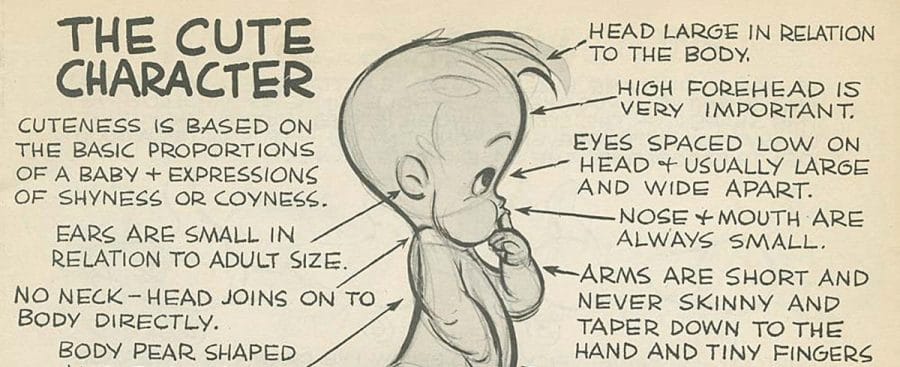 Disney Tutorial: Educational Tips on Drawing The Cute Character
Drawing The Cute Character: The illustration and animation of the Cute Character is what Disney is so well known for, and has been forever and ever, and ever. 
This is a fascinating illustration of the major points that that show ys how to illustrate the perfect cute character. There are a few phrases that now seem a little 'dated', such as:
"Fanny portrudes-never bulges, but fits into the leg lines and base of body."
The juvenile in me finds that somewhat funny… but the rest of the explanations are pretty well made:
"Cuteness is based on the basic proportions of a baby, and expressions of shyness or coyness."
And the one thing that always sets out a Disney character is always the details of the eyes, regardless of the characters:
"Eye's space low on head, and usually large and wide apart."
In any other scenario, and overall large head would usually look pretty daft, but in these cases it really does work.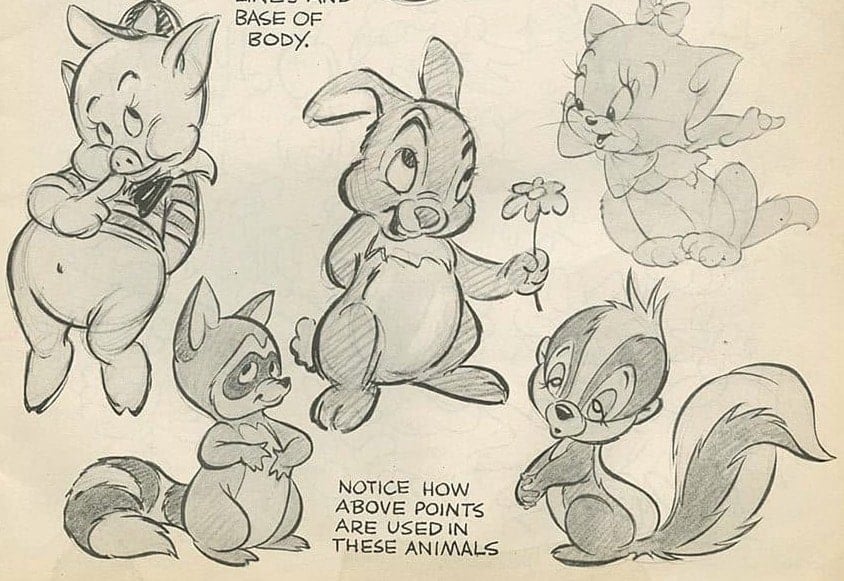 Also notice the text at the very bottom (above), in between the animals:
"Notice how the above points are used in these animals."
I love this whole thing, really brings back memories, and having such a well simply explained 'how-to', is lovely
The Cute Character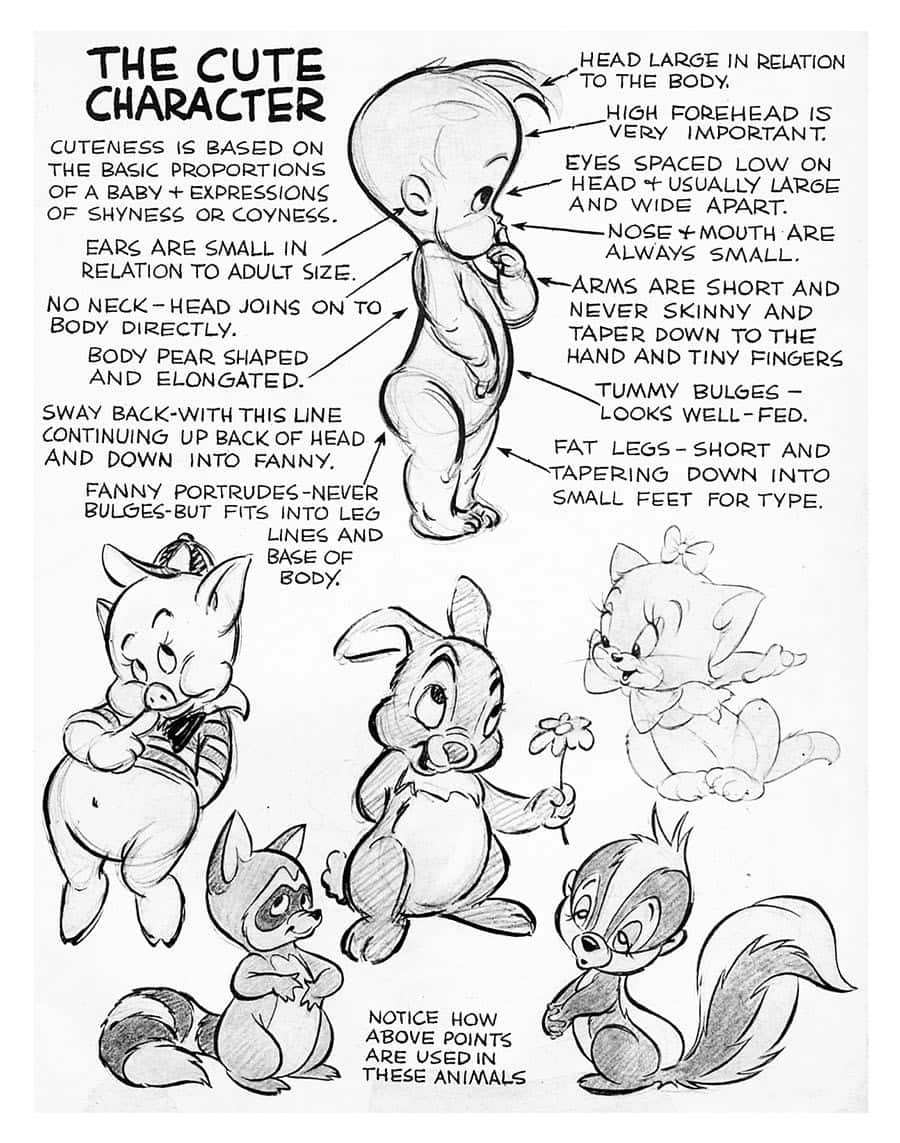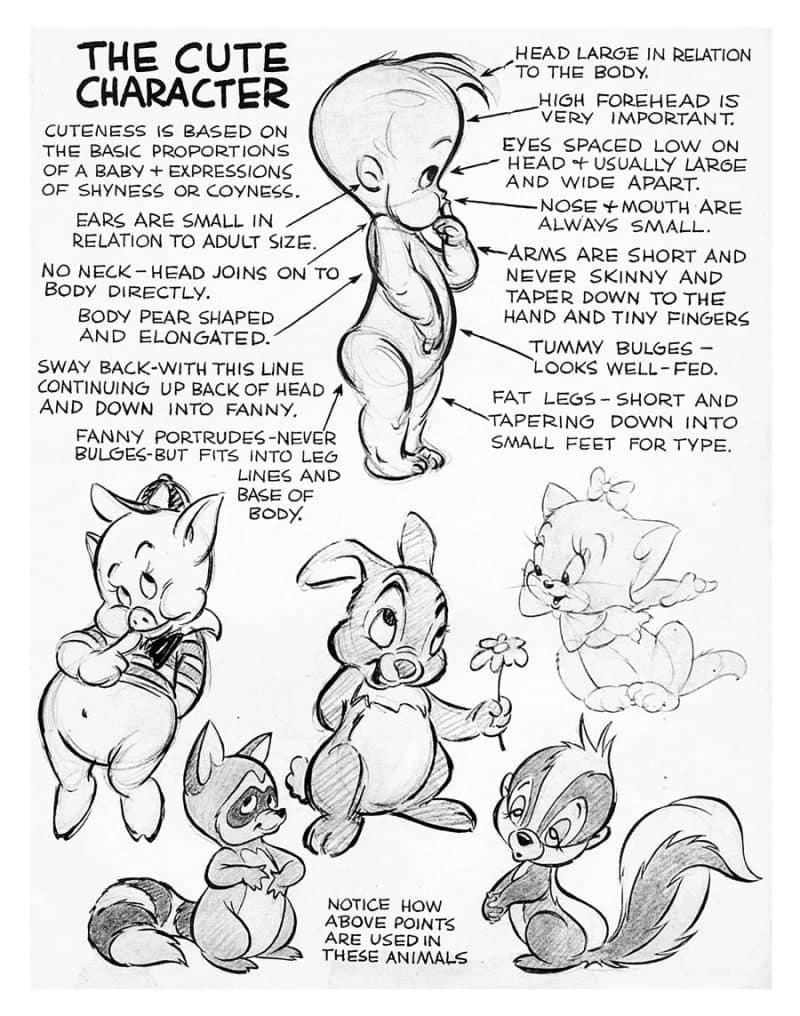 Disney was originally founded on October 16, 1923, by brothers Walt and Roy O. Disney as the Disney Brothers Cartoon Studio; it also operated under the names The Walt Disney Studio and Walt Disney Productions before officially changing its name to
The company established itself as a leader in the American animation industry before diversifying into live-action film production, television, and theme parks.