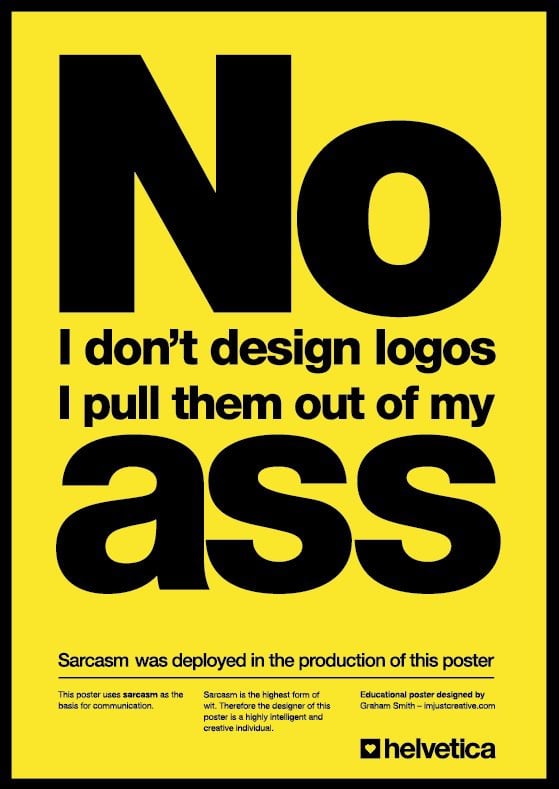 No. I Don't Design Logos - Ass Poster Updated
Download Vector file of all 3 Ass Posters
A refresh to my old favourite poster, "No. I don't design logos, I pull them out of my ass.", which is available for download in various styles.
Still makes me smirk when I see this, and think of the time when the idea for the poster came to mind. It was after a couple of challenging of client conversations about the logo design process, and I'd just about given up the will to live.
This poster gave me an outlet to purge my frustrations.
I have filled out the design with larger text with emphasis on ass. I think the reference to ass was lost on some; it's a nod to some peoples perception of what competent logo design involves as well as reaffirming that the buttocks are indeed a source for all your logo designs.
Added a mono version as well for all you purists.
Download Vector file of all 3 Ass Posters
---
Previous Post:
"Simple Logos are the Best" – Logo Design Lessons from Siegel+Gale
Next Post:
My New Dribbble Playing Card Created from Logo Portfolio
---
Posts of Similar Content: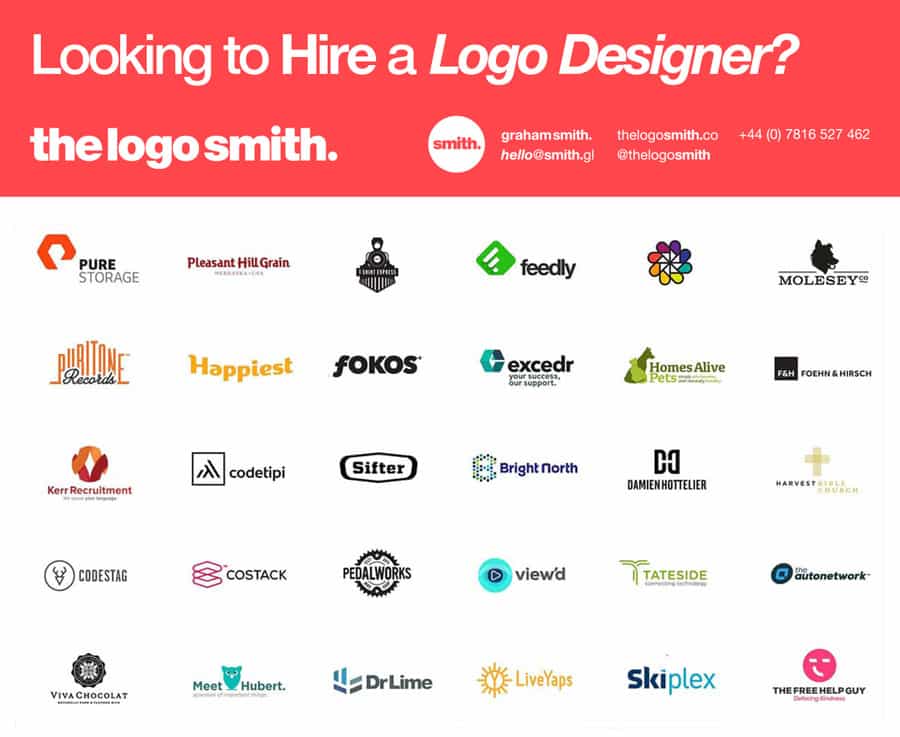 Looking to Hire a Freelance Logo Designer?
If you like the design work I've done in my Portfolio (some examples above), and Monomarks, and are looking to hire yourself a highly talented, and very experienced (25 Years), Logo and Brand Identity Designer, then look no further.
Just visit my Hire Me page, and fill in the short Design Brief. Or, just reach out to me via my even shorter Contact Form.
About | Hire The Logo Smith | FAQ's | Case Studies | Portfolio | Monomarks | Logos for Sale | Contact
---
Home » Design Blog | The Logo Smith | Freelance Logo & Brand Identity Designer » Posters
© 2005-2018 All Rights Reserved The Logo Smith
Logo Designer & Brand Identity Design Studio, with 25 Years Experience.
Graham Smith: 10 Badgers Copse, Seaford, East Sussex, England.
Tel: +44 (0) 7816 527 462 Email: [email protected]