Clipper Font from Dominic Le-hair
Clipper Font by Dominic Le-hair is one super fat font and thus has been added to the ImJustCreative free and opensource font library for your viewing and downloading pleasure. Ideal for display designs, and the foundation for logotypes, initials etc.
Clipper Font Designed by
Dominic Le-hair - http://www.behance.net/DominicLe-Hair

About
This typeface was created using toenail and fingernail shaped pieces of paper that were cut using nail clippers. I then scanned the typeface and edited it in illustrator then Fontlab. I have created an opentype typeface from it.
The download includes both a TrueType and OpenType version.
Download
Download
Clipper
and use for free.
Distribution
If you wish to distribute this font in any way, please contact Dominic directly for appropriate permission.

---
Previous Post:
imjustcreative Logo Type Development Process
Next Post:
The Big Yellow FontBook Giveaway Winner is
---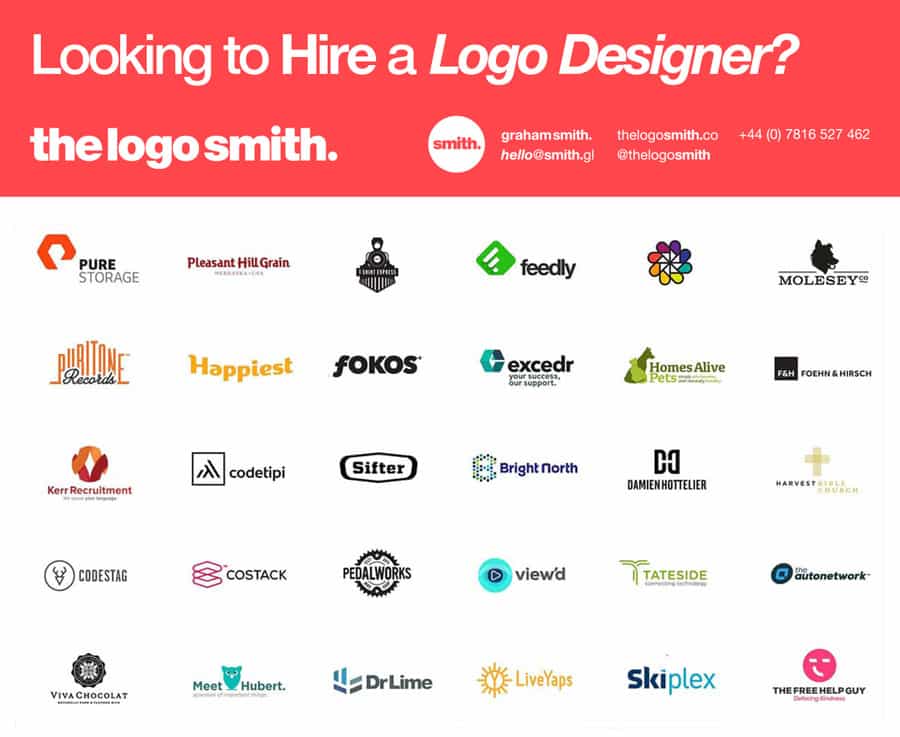 Looking to Hire a Freelance Logo Designer?
If you like the design work I've done in my Portfolio (some examples above), and Monomarks, and are looking to hire yourself a highly talented, and very experienced (25 Years), Logo and Brand Identity Designer, then look no further.
Just visit my Hire Me page, and fill in the short Design Brief. Or, just reach out to me via my even shorter Contact Form.
About | Hire The Logo Smith | FAQ's | Case Studies | Portfolio | Monomarks | Logos for Sale | Contact
---
Home » Design Blog | The Logo Smith | Freelance Logo & Brand Identity Designer » Free Fonts
© 2005-2018 All Rights Reserved The Logo Smith
Logo Designer & Brand Identity Design Studio, with 25 Years Experience.
Graham Smith: 10 Badgers Copse, Seaford, East Sussex, England.
Tel: +44 (0) 7816 527 462 Email: glogosmith@gmail.com