All Archived Posts in Videos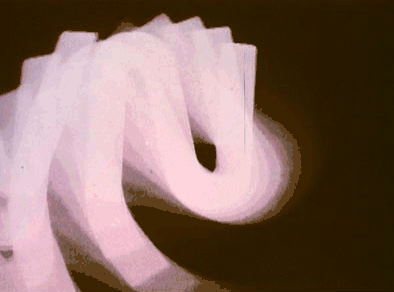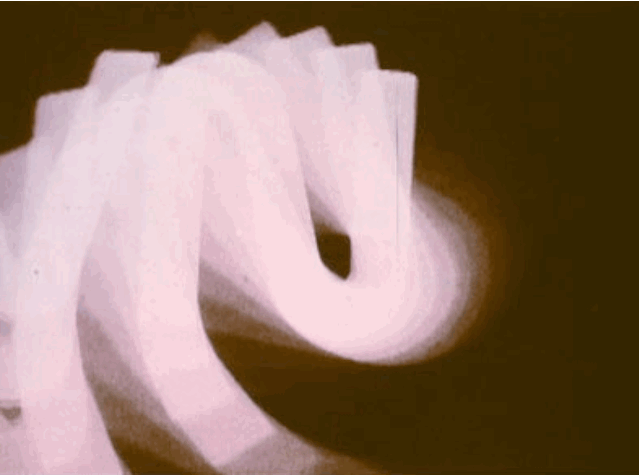 Not sure I've seen something this cool in ages. What could be more cooler than seeing the remarkably cool NASA 'worm' logo spinning into position like some 70's take on travelling through a groovy wormhole whilst stoned.
Don't leave without also checking out: NASA Identity Design Program
» Via: http://unifiedpoptheory.com/vintage-1977-nasa-video-talks-about-voyager/
» Source: Aeronautics And Space Report 1977
Two more animated NASA logos (below) from: It's OK To Be Smart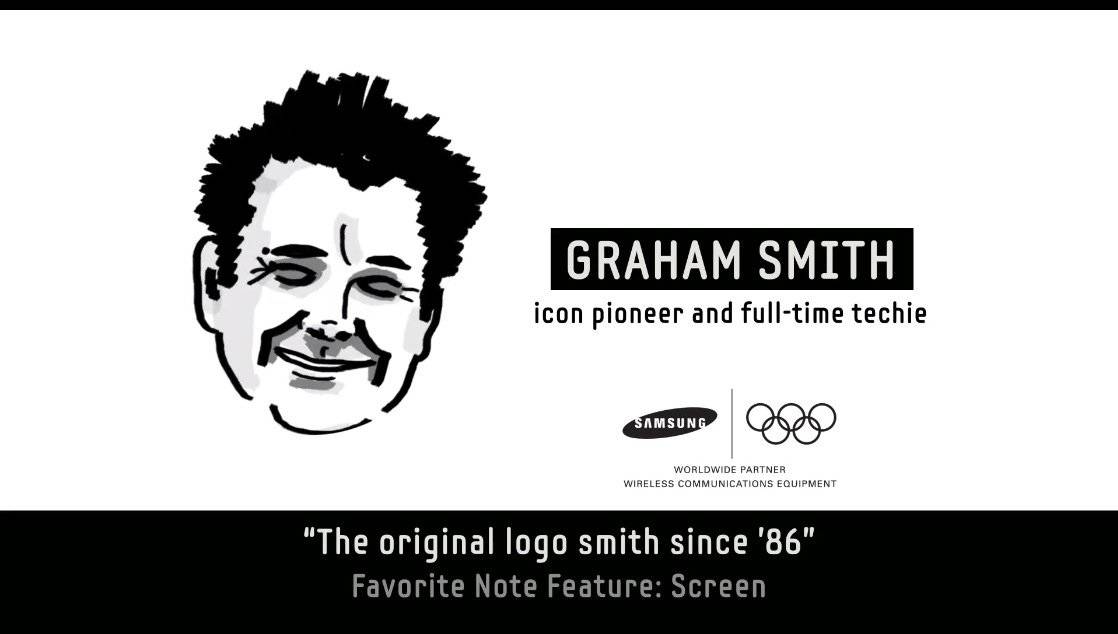 For those that have been following me over the last month or so you will probably have picked up murmurings about my incredibly fortunate break with WeAreSocial.net, Samsung Mobile and the Olympic Games.
I have written about this most amazing opportunity a few times, here and here. But a short summary:  I was picked by Samsung Mobile, via WeAreSocial.net, to join them for 4 days of VIP Olympic festivities with their Galaxy Note as a means to record it all with. The basic idea was to see how useful the Galaxy Note would be to capture the amazing atmosphere of the Olympic games, and to use it as creatively as possible during these few days, it became a: sketching device, camera, phone and note taker during these 4 days.
So along with 3 other bloggers: Leigh, Derek and Andrew, we each were given a Samsung Note to record our experiences with the ultimate goal of creating an animated short starring each of us!
After a few days wondering around the Olympic Park in London the last day required all of us to travel up to Manchester to watch the Egypt vs Japan football match at the magnificent Old Trafford stadium.
The following images are selected stills from the animated video: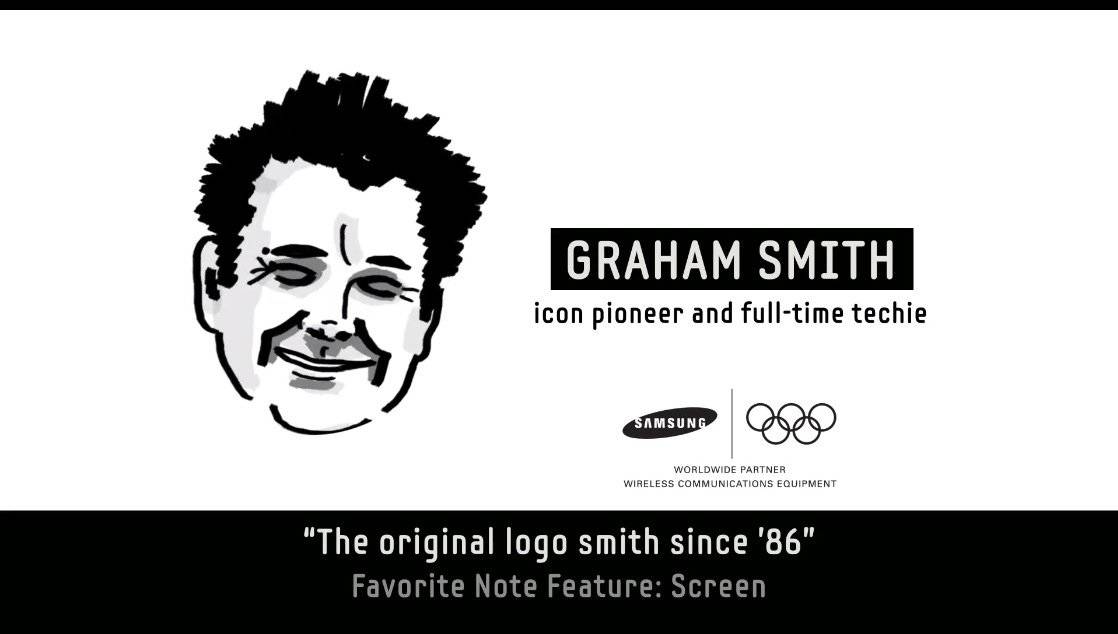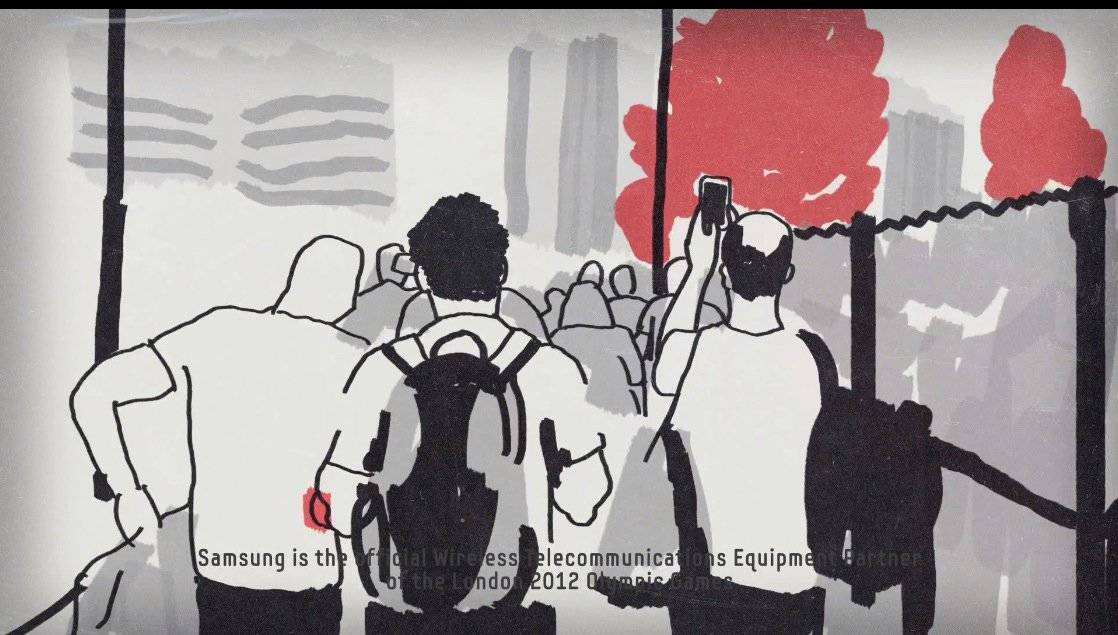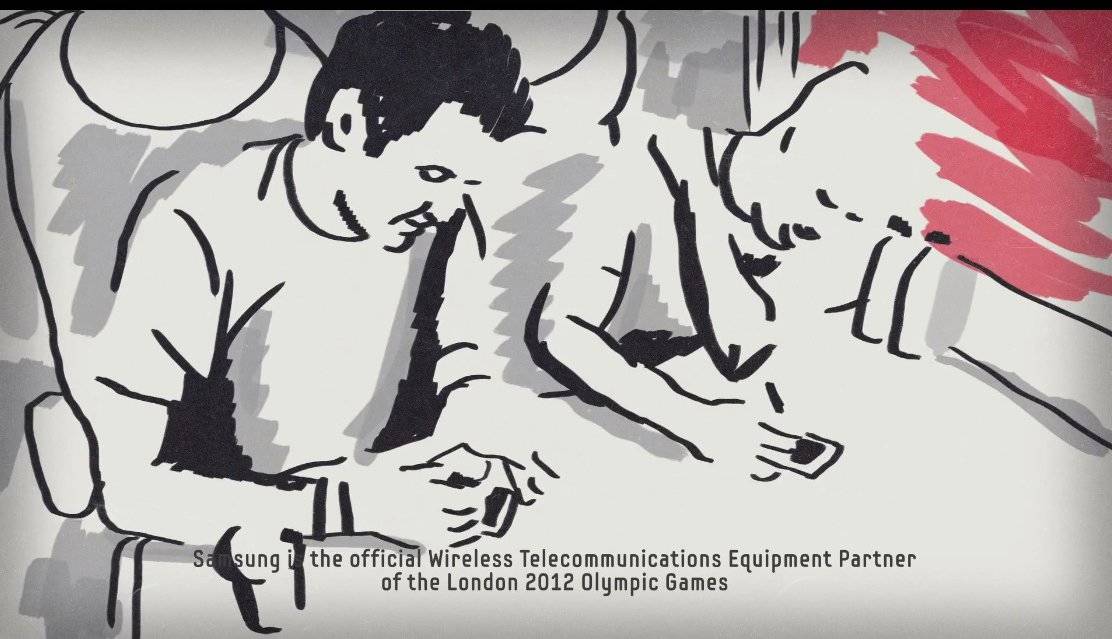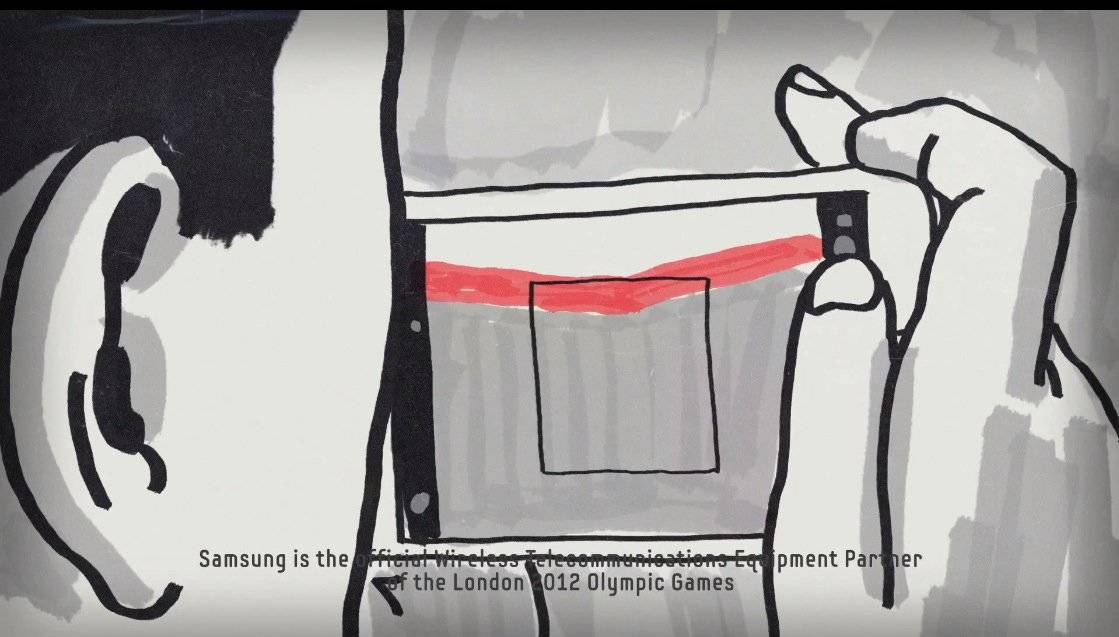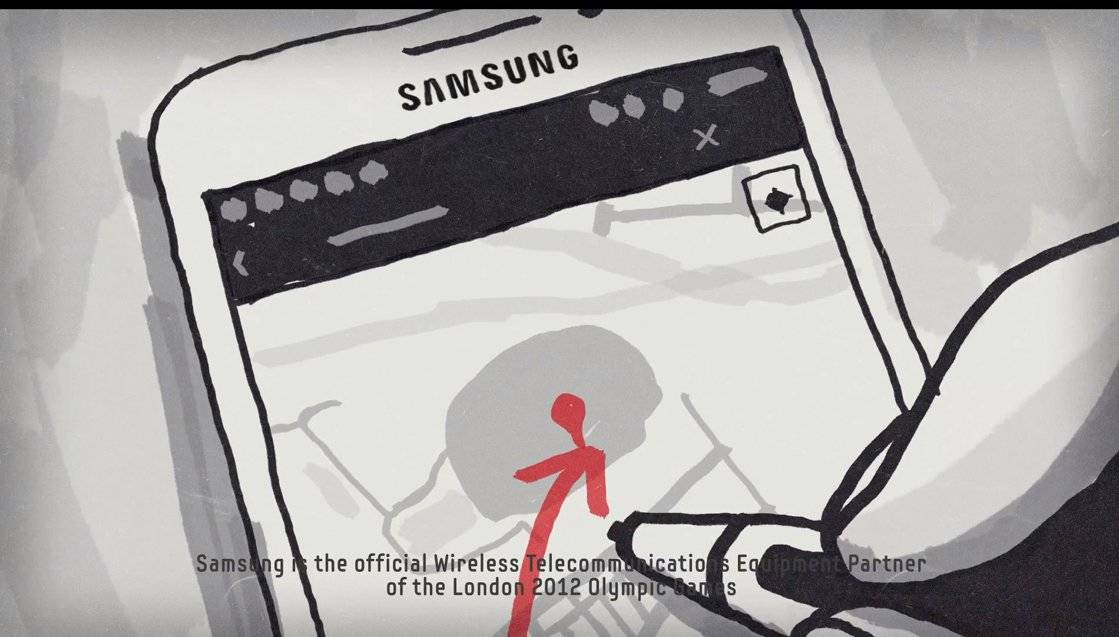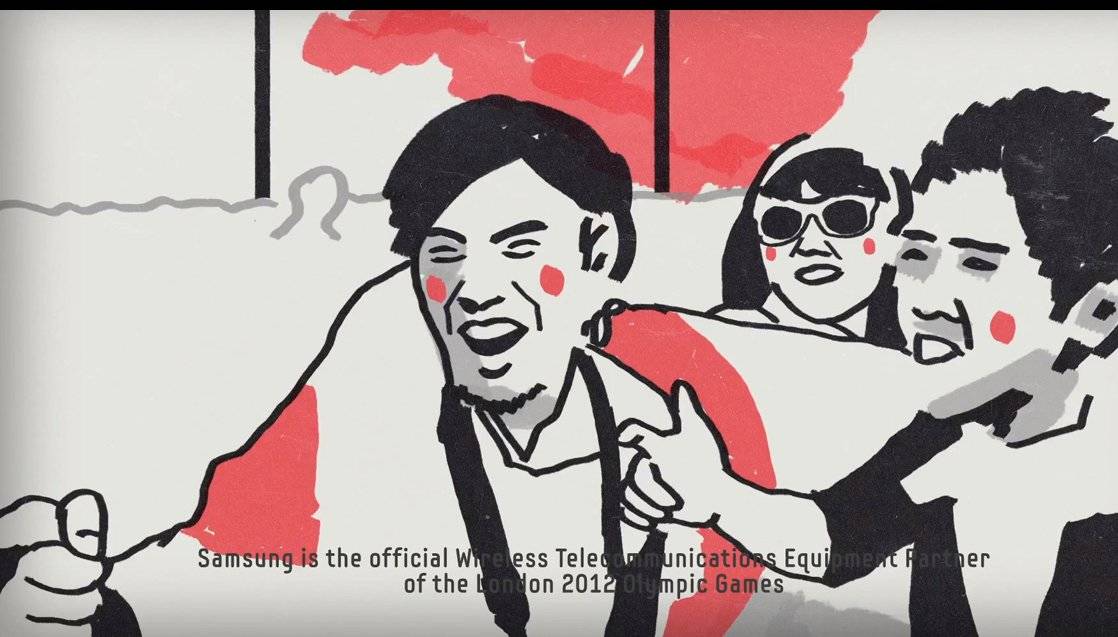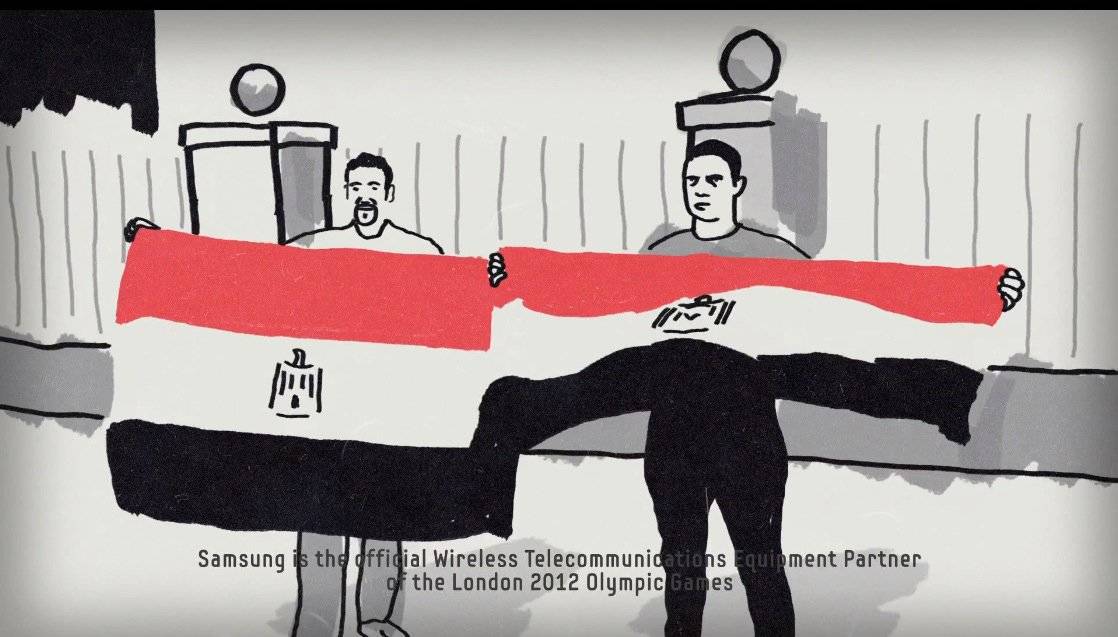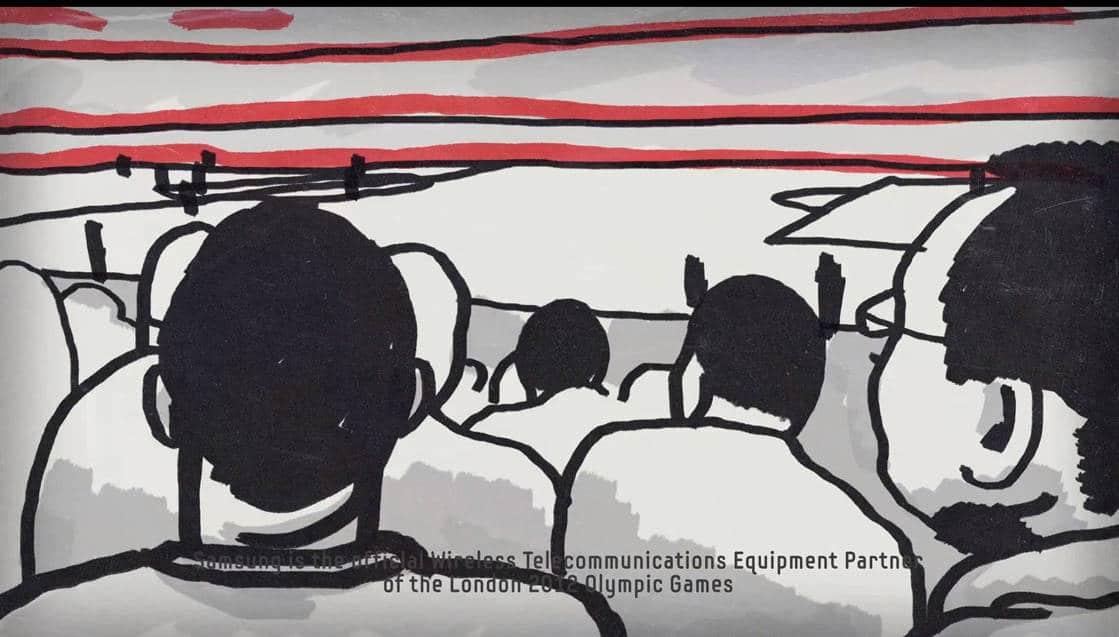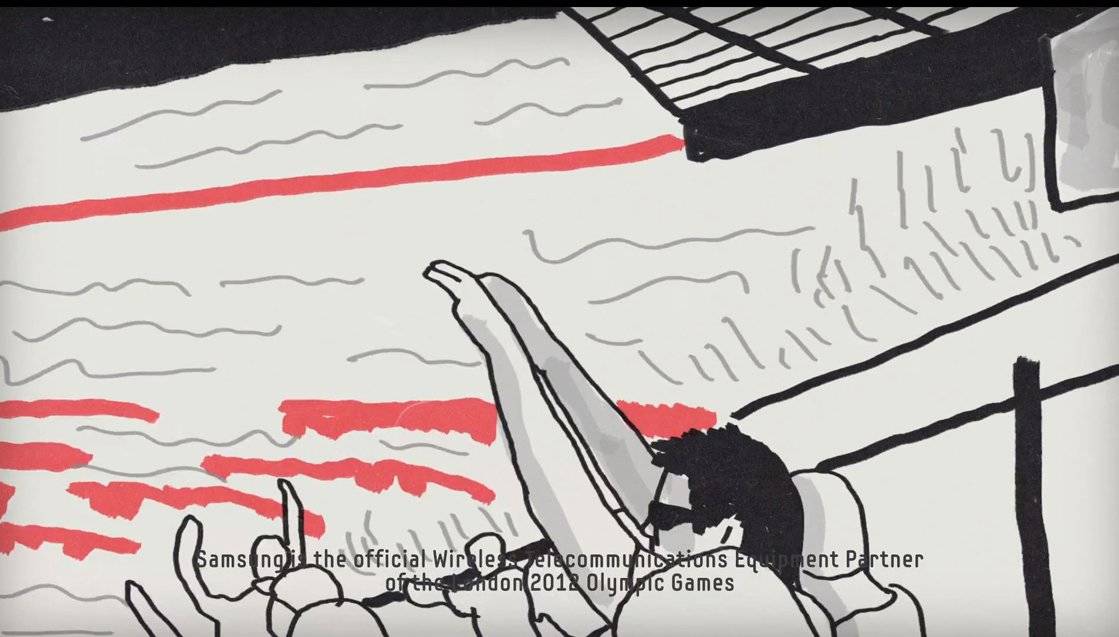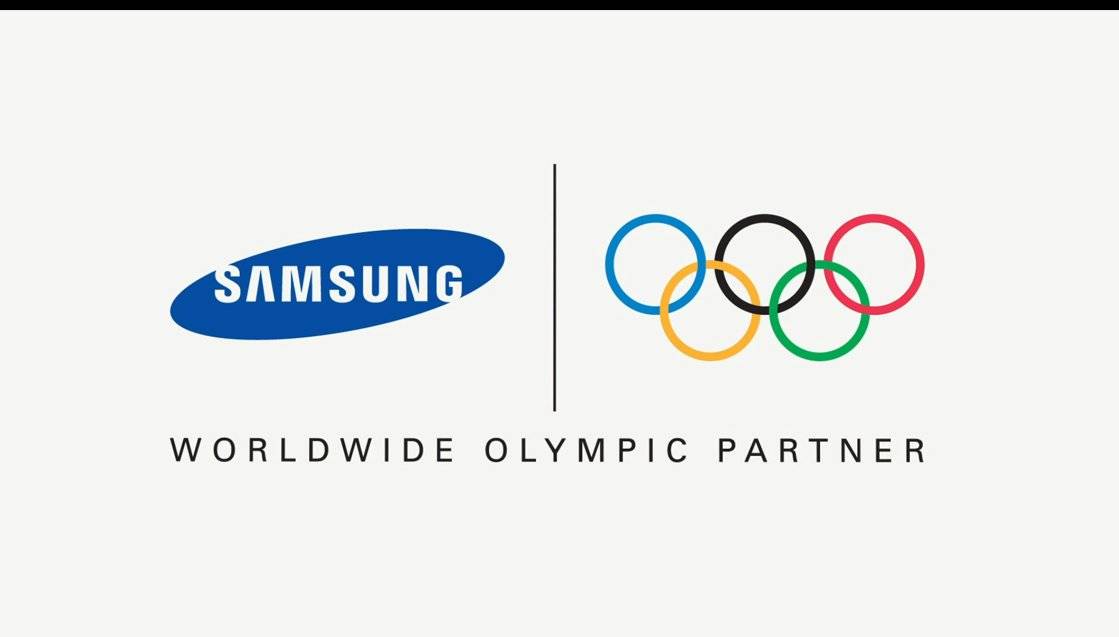 Old Trafford, Manchester
The trip up to Manchester started at 4am for me ensuring I could get up to London for 7.20 to meet the other 3 bloggers: Derek Addo, Andrew Williams and Leigh Geary, the team from WeAreSocial.net and each of the animators from Cake.tv.
We then had a comfortable journey up to Manchester on the Virgin train, and we used this time to each talk to our assigned animators—mine was the very inspiring +David Pocull—about the way we each wanted to capture the days events. It was quite the trip, as along for the ride were the fabulous chaps from Cake.tv who were there to record, using the Galaxy Note only, each of our personal experiences of the football match: before, during and after, with the ultimate aim of creating an animated video short: following us around, and trying to capture our experiences as seen through our eyes.
After being introduced to my very own animator, David Pocull, I expressed to him my desire to try capture the rawness of emotion at these games, and so used my preference for black and white photography, and portrait illustration, as the main style drive.  We then discussed other ways we could stylise the animattion and the animated video for Take on Me, by Aha, came to mind.
The video at the beginning is the combined result of these pre match discussions, the recording of the day though each or our respective Galaxy Notes'. The video below is the combined version with: Andrew, Derek, Leigh and myself.
This animated video simply follows my day up in Manchster starting out on the train, using the Galaxy Note to take photographs, experiencing a goal and the numerous Mexican Waves that shot round Old Trafford.
I am so supremely chuffed with David's work on the animation. Watching it for the first time this morning just made the whole days experiences come flooding back, and made the hairs on my back stand on end.
Watching an animated 'you' is just so weird, but so very very awesome.
David did a bang-up job on translating my initial thoughts and ideas on how I ideally wanted to convey the whole experience. Had to laugh at the grinning me at the beginning of the video—which I am now using as a new Twitter profile pic— as well as managing to capture the fans holding the flag and my two favourite Japanese supporters with painted faces, not to mention the neat little sound effects in the background.
The trip to the Olympics was nothing short of a life time experience high for me, but seeing this animated video has well and truly topped the whole incredible experience off with a huge huge grin.
The other videos from this amazing day:
Making Of: http://youtu.be/UBWhcsHJ7-Q
Combined video: http://youtu.be/7Pnf8ySpqcg
Derek: http://youtu.be/PgBqt6zKhks
Graham: http://youtu.be/8npEIQYBGRY
Andrew: http://youtu.be/fyRIPHVPbi4
Leigh: http://youtu.be/aN_8PS5SHAo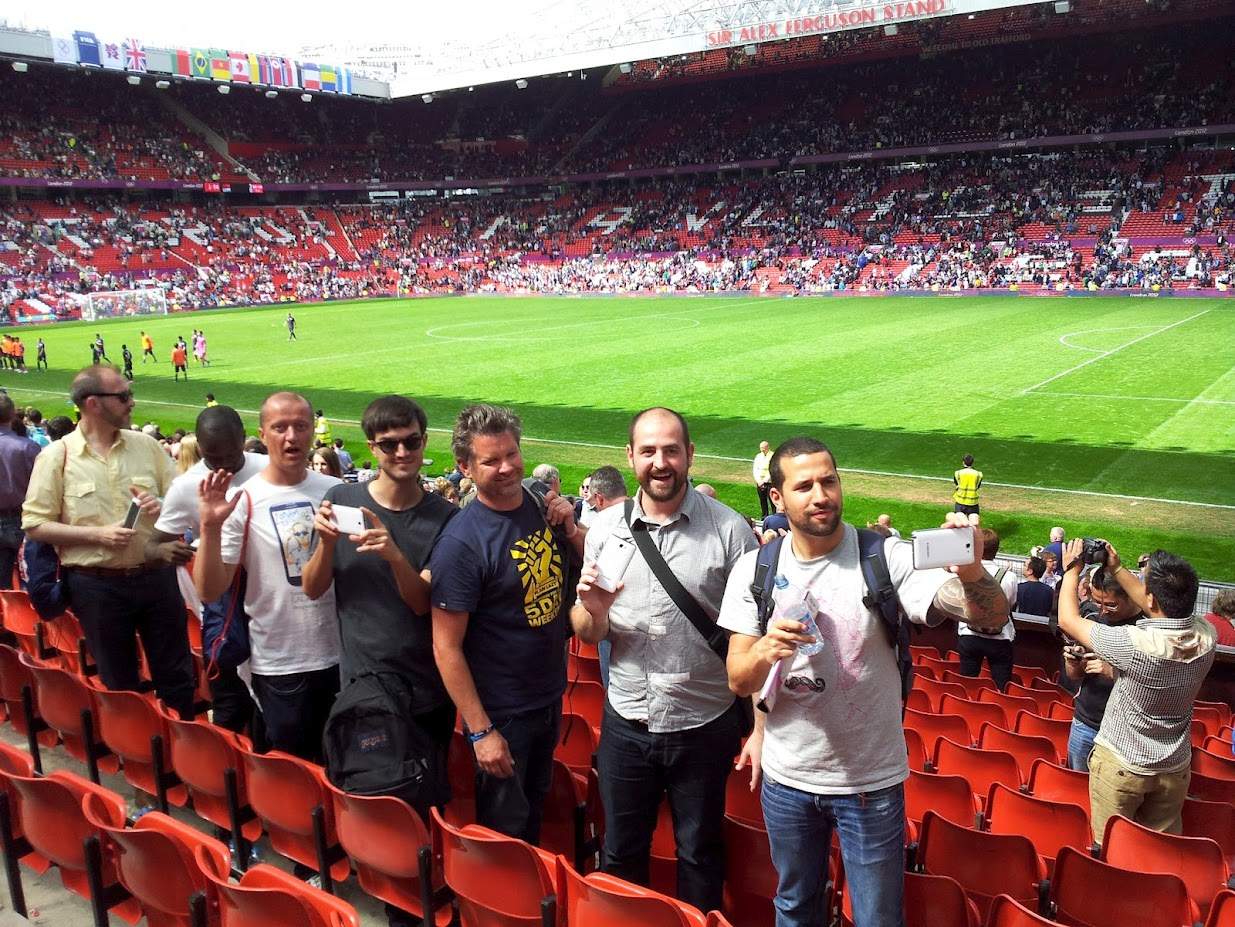 Thank you again
Saying thank you to the fine fine people at WeAreSocial.net and Samsung Mobile never seems to be enough as this was simply such a massively inspiring, and hugely enjoyable, few days for me. I truly feel incredibly lucky to have been picked for this, and just wanted to say again how much it meant to me.
So, thank you again to: Damien Koh of Samsung Mobile; +Seb Robert +Lauren Wellicome +Lauren McGregor +Allison Cairns and +Tom Ollerton +Tom Kelk of WeAreSocial.net, and+David Pocull (standing next to me above) & +thiago maia from EatCake.tv Also it was an extreme pleasure to meet the other bloggers: Derek, Leigh and Leigh.
It truly was an unbelievable experience and few days for me. Thank you for making me feel incredibly special and worthy. :)
http://www.youtube.com/watch?v=8npEIQYBGRY&feature=youtu.be
Prepare yourself for a dazzling hair style by the leather jacket clad scarf wearing presenter—I would love to know what this presenter does now, and would love to see if he still has any hair. This video shows the way of a creative agency before pretty much everything we take for granted in our professional lives now.
From YouTube: Walter Landor, founder of Landor Associates, was interviewed by a journalist from KPIX (CBS) for the television show Evening Magazine. Sitting on the deck of the Klamath ferryboat (former headquarters of Landor Associates), with the San Francisco Bay in the background, Walter talks about the art of branding, working with clients, and even a little about himself. This historic video captures the magic of the man and provides a glimpse inside one of the most unusual office settings around.
K Found on Branding/Identity/Design
Evolution Of The Batman Logo by Rodrigo Rojas—I can't locate any kind of website that belongs to Rodrigo to link back to—charts the evolution of the this iconic logo from 1941 through to 2007. The video above was uploaded by Antupainamku in 2007 and has seen a huge number of reposts and reblogs, yet yesterday was the first time I recall seeing it.
I really had no idea there were so many amazing iterations throughout the decades.
From the cool video by Rodrigo Rojas I have picked out each of of the Batman logos (below) as there is something neat about seeing a visual linear progression of evolution.
My favorite has to be the Batman logo used in Batman Begins, a film by Christopher Nolan, 2005.
K Found on Devour
I have also pinned all the Batman logos to a Pinterest board: http://pinterest.com/imjustcreative/batman-logo-evolution/
Evolution Of The Batman Logo 1941-2007
---

Batman with Robin, The Boy Wonder. Detective Comics, 1941.

Batman cover image. DC Comics, 1965.

Batman TV Series. Featuring with Adam West and Burt Ward, 1966.

The New Adventures of Batman. Filmation, 1977.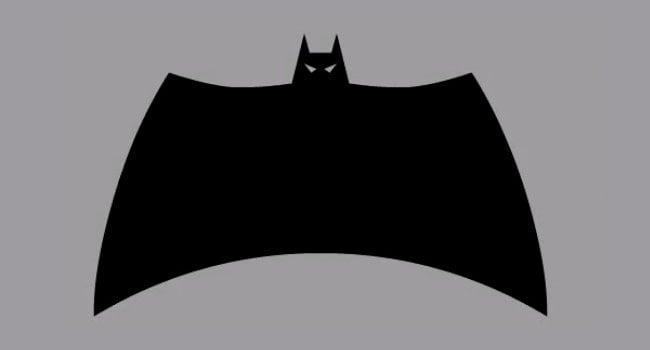 Batman and the Outsiders. DC Comics cover logo, 1983.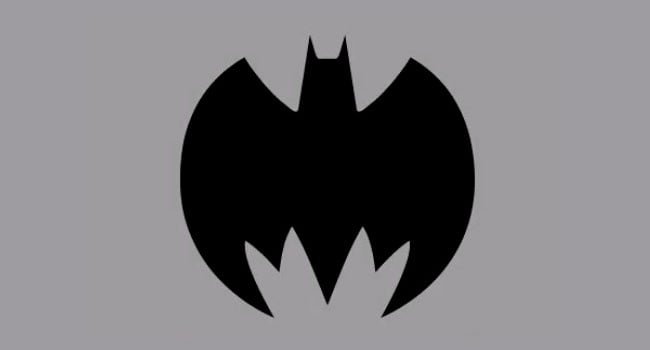 Batman, The Dark Knight Returns. Frank Miller, 1989.

Batman by Tim Burton. Warner Brothers, 1989.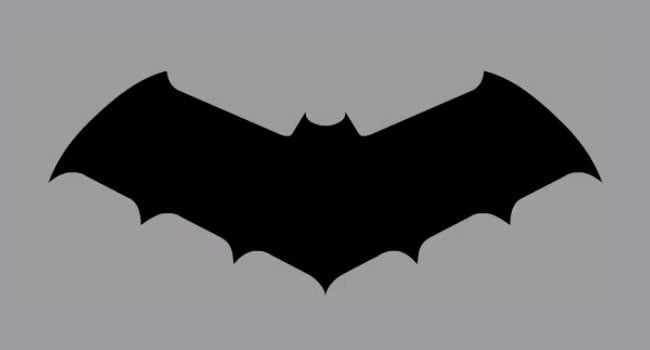 Legends of the Dark Knight. DC Comics, 1989.
Creative Morning Berlin #8: Nadine Roßa from Berlin/CreativeMornings on Vimeo.
Wasn't totally sure what to expect when I started watching this video by Nadine Roßa, but it is actually a wonderful look at how one lady finds the lowercase Sharp S (ß) one of the most delightful letters in the alphabet. It would be fairer to say that Nadine as absolutely passionate about the (ß) as can be seen from the wooden stamps above.
After watching this video I can now see the attraction to it and it comes close to the Ampersand in terms of it's quite unique form and structure.
After recently working on a logo project that involved Arabic translation—my fascination for more intriguing typography is at an all time high—I would jump at a chance to work on a logo that has the lowercase Sharp S (ß).
K Found on Ralf Herrmann
John Cleese - a lecture on Creativity from janalleman on Vimeo.
John Cleese tries to explain creativity and how to become more creative. The background of his lecture is scientific, the guide based on his own experience. This is really spot on and any creative professional will agree. Plus, it is really funny at the same time!
Enjoy and be inspired!
K Found via Danforth France and…
Video: "John Cleese - A Lecture on Creativity"i-0.us/time-and-timeBest presentation about creativity. Ever, ever.[via @danforthfrance]

— Merlin Mann (@hotdogsladies) April 9, 2012
The Gentlemen's Press from Hitoshi Lee on Vimeo.
A particularly beautiful video/promo teaser for The Gentlemen's Press: a new letterpress company in Singapore.
K Found on TypeDesk
I thoroughly enjoy watching these golden oldie videos as much wisdom can be soaked up. Enjoy watching Herb Lubalin discuss his PBS logo.
► Found on Quipsologies
Steve Jobs makes perfect sense talking about Apple and branding. On the tail of Apple's struggle to go mainstream this is around the time the 'Think Different' campaign was initiated, with a glimpse of the first advert.
I wonder if he knew then the path he would ultimately take Apple and 'us'.
Mention's a few times about Apple's 'core'... :)
Found via TheNextWeb
© 2005-2018 All Rights Reserved The Logo Smith
Logo Designer & Brand Identity Design Studio, with 25 Years Experience.
Graham Smith: 10 Badgers Copse, Seaford, East Sussex, England.
Tel: +44 (0) 7816 527 462 Email: [email protected]