All Archived Posts in Giveaways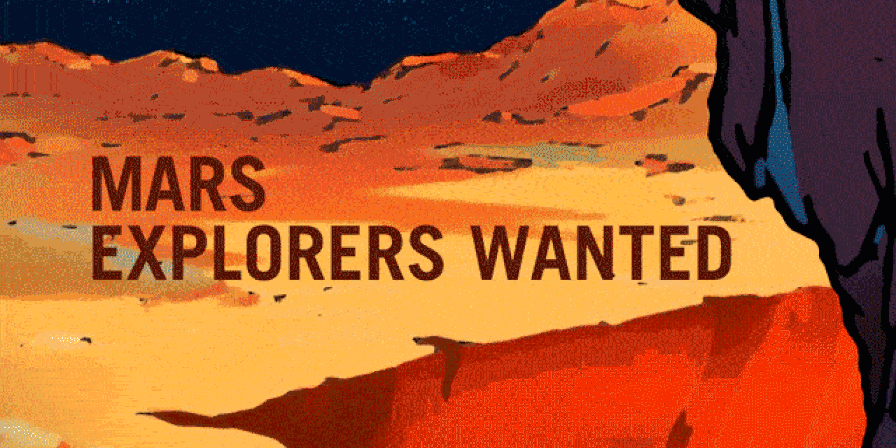 NASA Mars Wanted Posters Designed by NASA
Been meaning to post a link to these NASA Mars Recruitment Graphic Design Posters for a while, but always something else getting in the way. Finally here we are, as I really do love these posters, and love that animated GIF.
According to NASA, for all those that dream to be a martian:
NASA: Mars needs YOU! In the future, Mars will need all kinds of explorers, farmers, surveyors, teachers . . . but most of all YOU! Join us on the Journey to Mars as we explore with robots and send humans there one day. Download a Mars poster that speaks to you. Be an explorer!
NASA have not just designed these beautiful posters to stir up out imagination, and desire to explore and colonise space, you can download incredibly high resolutions versions, for print, also.
As an example, the high resolution TIF files come in at a whopping 92Mb! The posters are completely free, and can be printed and re-used as you see fit!
Assembly Required To Build Our Future On Mars And Its Moons
Are you someone who can put things together, solving challenges to ensure survival? Dare to forge our future with space-age tools - build spaceships to carry us to Mars and back, and habitats to protect us while we're there.
Technicians Wanted To Engineer Our Future On Mars
People with special talents will always be in demand for our Journey To Mars. Whether repairing an antenna in the extreme environment of Mars, or setting up an outpost on the moon Phobos, having the skills and desire to dare mighty things is all you need.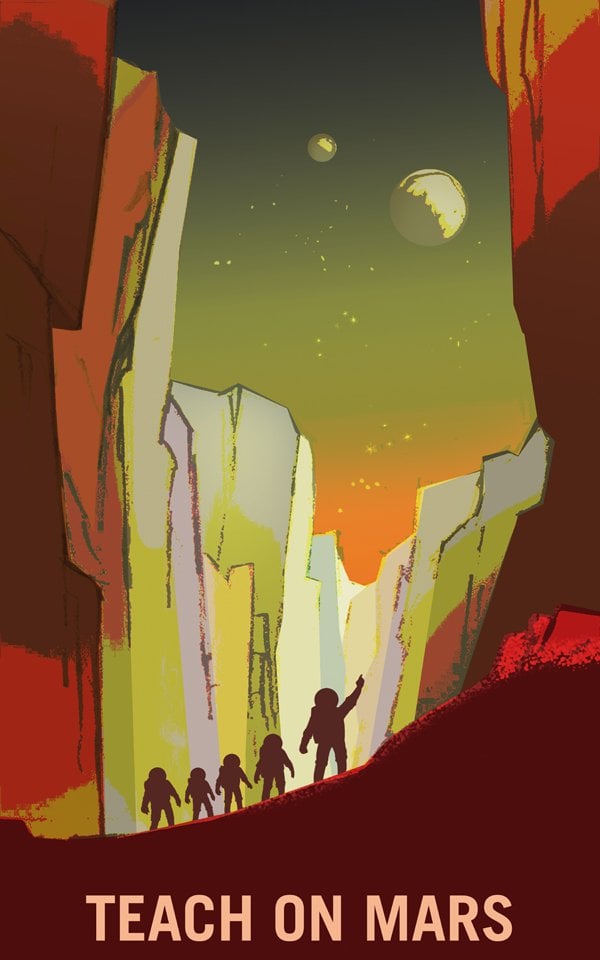 Teach On Mars And Its Moons
Learning is out of this world! Learning can take you places you've never dreamed of, including Mars and its two moons, Phobos and Deimos. No matter where we live, we can always learn something new, especially with teacher-heroes who guide us on our path, daring us to dream and grow!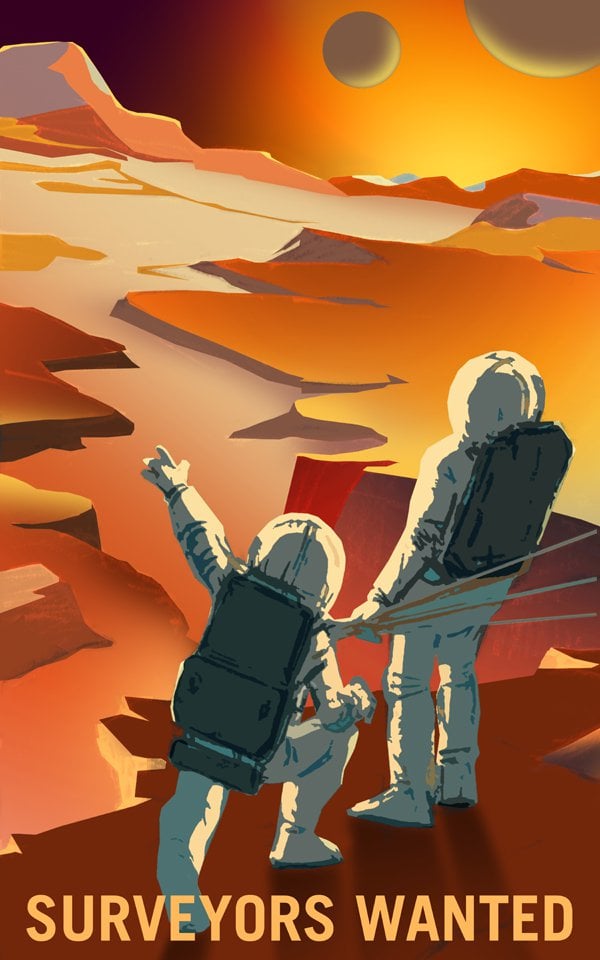 Surveyors Wanted To Explore Mars And Its Moons
Have you ever asked the question, what is out there? So have we! That curiosity leads us to explore new places like Mars and its moons, Phobos and Deimos. Just what lies beyond the next valley, canyon, crater, or hill is something we want to discover with rovers and with humans one day too.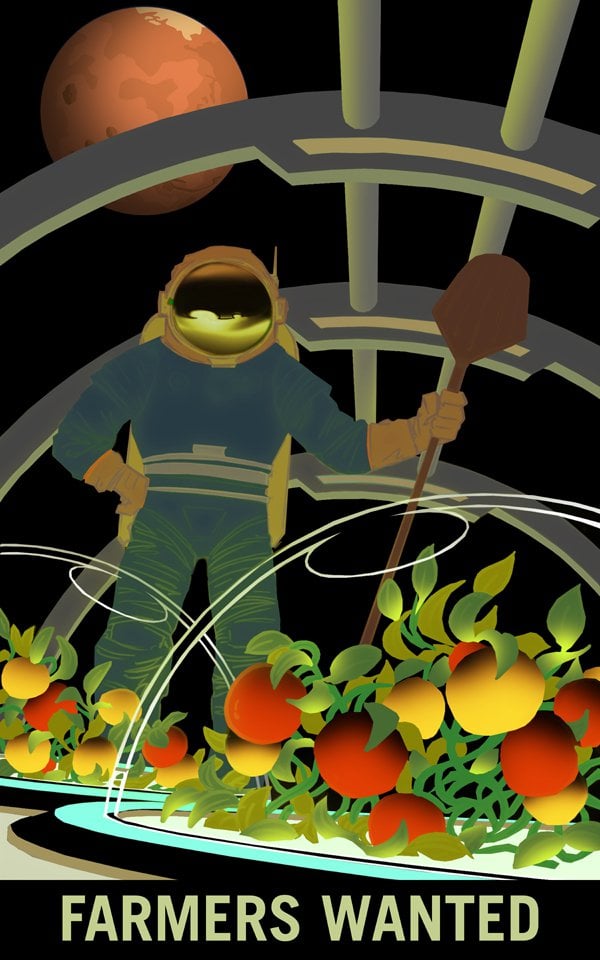 Farmers Wanted For Survival On Mars
Got a green thumb? This one's for you! In space, you can grow tomatoes, lettuce, peas, and radishes just like you would find in your summer garden. New ways of growing fresh food will be needed to keep brave explorers alive.
Work The Night Shift On Martian Moon Phobos
Night owls welcome! If you lived on Mars' moon Phobos, you'd have an office with a view, mining for resources with Mars in the night sky. Settlers below on Mars would see Phobos rise and set not once, but twice in one day!
Explorers Wanted On The Journey To Mars
Hike the solar system's largest canyon, Valles Marineris on Mars, where you can catch blue sunsets in the twilight, and see the two moons of Mars (Phobos and Deimos) in the night sky.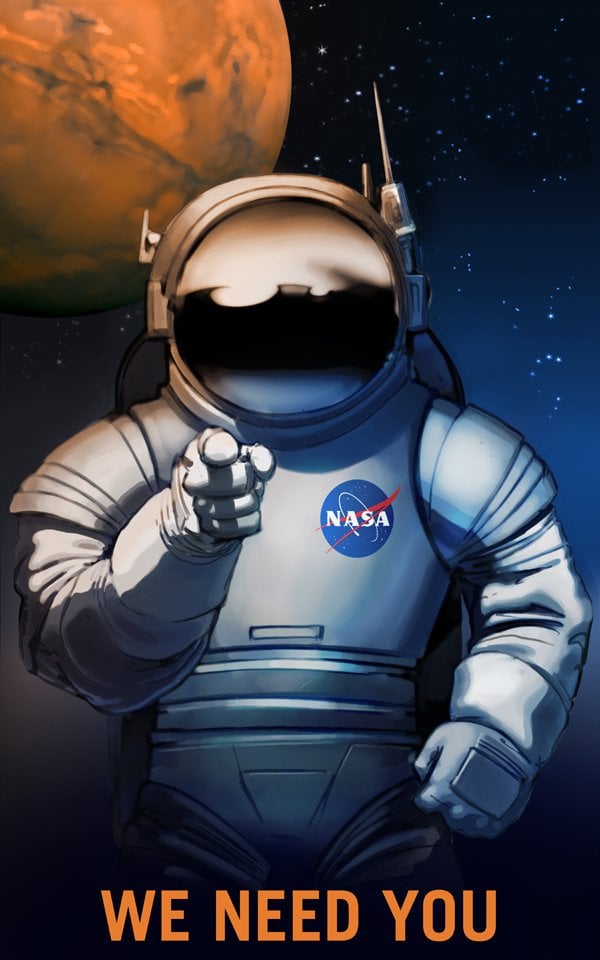 We Need You
We need many things for our Journey To Mars, but one key piece is YOU!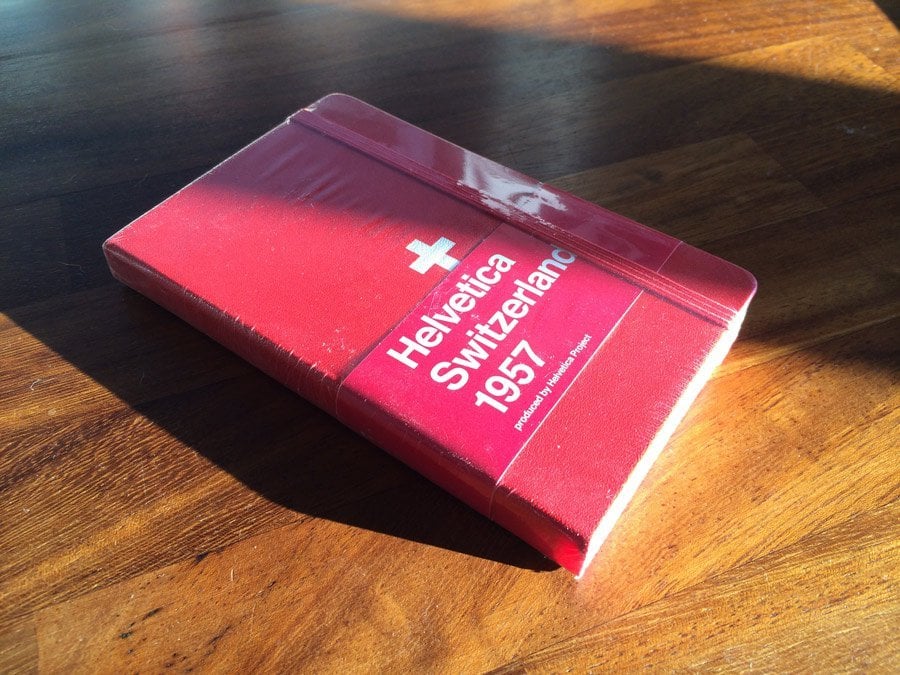 So here it is, The Helvetica Moleskine Christmas Giveaway has finally landed! I've been hanging on to these for a good few years now in the hope I might round to actually using them, but haven't been able to bring myself to tear off the protective cellophane.
(Whilst you're here: don't forget to enter my other Christmas Giveaway for the rather cool, and useful: Slat Mobile Airdesk) 
So rather hanging onto these beautiful notebooks, I've decided to give' em away (whilst still holding onto one black and one red Helvetica Moleskine for myself).
I have two black and one Red Helvetica Moleskine's up-for-grabs, with two runner up prizes of Type Trumps.
How to Participate
Leave your name in comments below.
Any Google+ and/or Facebook Likes (found in my footer) would be appreciated, but not compulsory.
As all my giveaways are completely self-funded, if you are able to visit one or more of my site sponsors (found top of my sidebar) this would be much appreciated: helps fund the giveaway, and others' to come.
One could also sign-up to receive my blog updates (newsletter) via email
Maybe you might want to retweet the post, maybe you might not. Up-to-you…
That's pretty much it.
Once I know who the winners are I will be in touch to arrange appropriate postage and packing. You can try leaving your colour preference for Moleskine in comments, but as there are only two red ones and one black one, you might just have to take what's available.
Those scratches are just on the protective wrapping…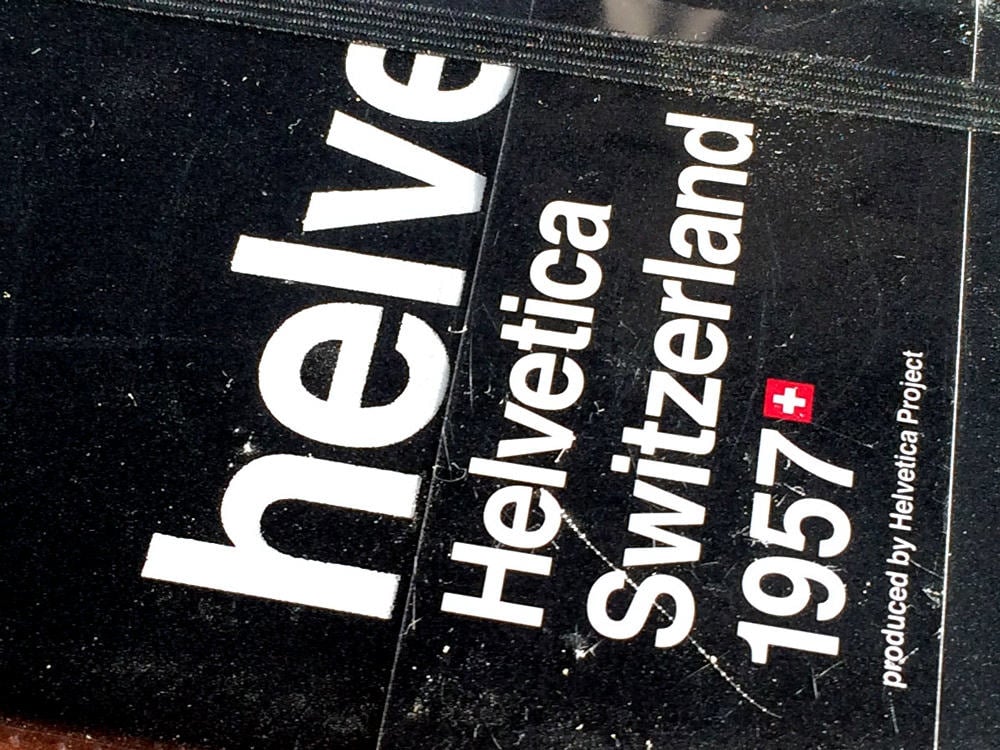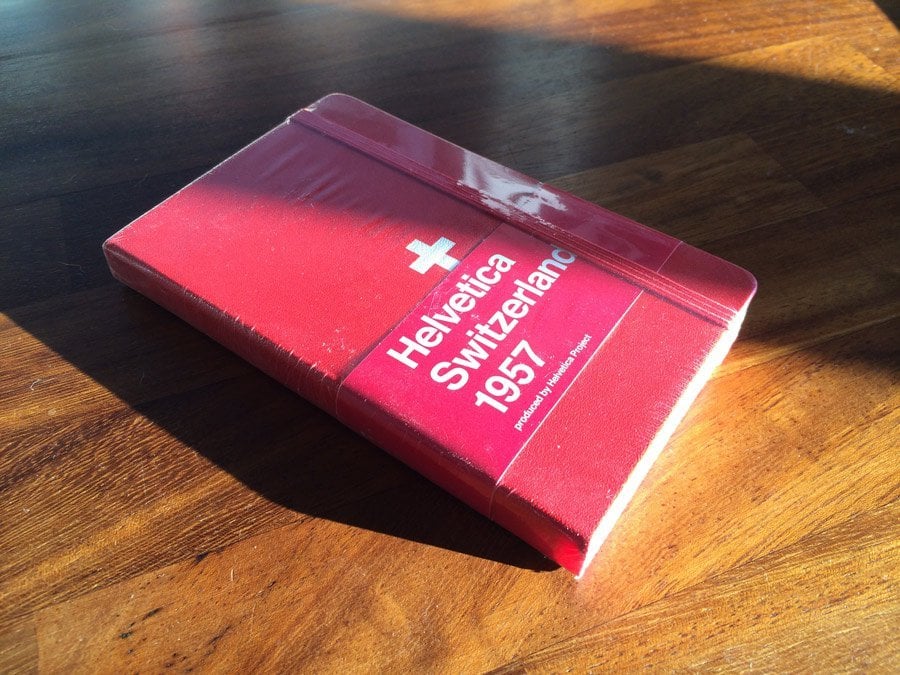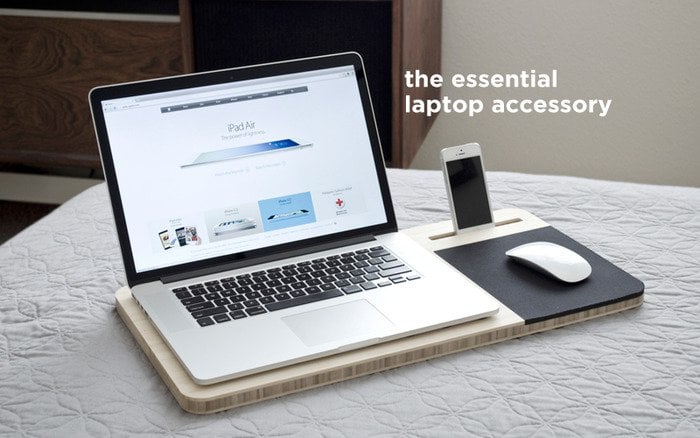 It's been an age since my last giveaway so it's nice to be able to arrange another one with such a useful prize. Introducing the Slate Mobile AirDesk by Nathan Mummert: a Kickstarter project which I have backed. I believe Nathan reached the desired $6500 goal in just a few days and has now received over £88,338 in pledges!
I have pledged enough for two Slate Mobile AirDesk's: one for me and one for this giveaway. They should be shipping to the UK sometimes mid-late January, but I will announce the winner sometime Christmas day, so a nice extra Christmas present for someone!
Also, don't miss out on a change to win one-of-three Helvetica Moleskine's
How to Participate
Leave your name in comments below.
Any Google+ and/or Facebook Likes (found in my footer) would be appreciated, but not compulsory.
As all my giveaways are completely self-funded, if you are able to visit one or more of my site sponsors (found top of my sidebar) this would be much appreciated: helps fund the giveaway, and others' to come.
That's it. Once I know who the winner is I will be in touch to arrange appropriate postage and packing.
The essential accessory for your laptop. Created for business professionals, students, designers, gamers, or just anyone with a laptop.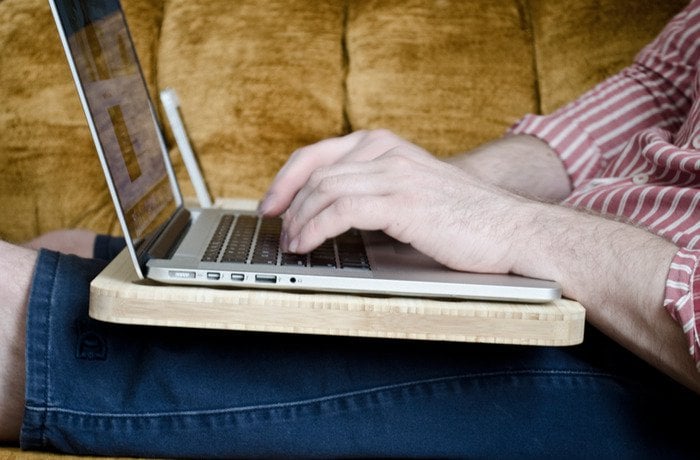 Introducing the Slate
Laptops are designed for mobility but they're missing the comforts of a desk. We experience poor posture and back pains, lost items, heat on our laps, and an overall slow work speed. We searched through one retail store after another, but much to our dismay, we only found basic accessories and plain-old surfaces for our laptops. So, the invention of the Slate was born. It's the only product of it's kind and with your help - we can make it affordable for everyone to enjoy.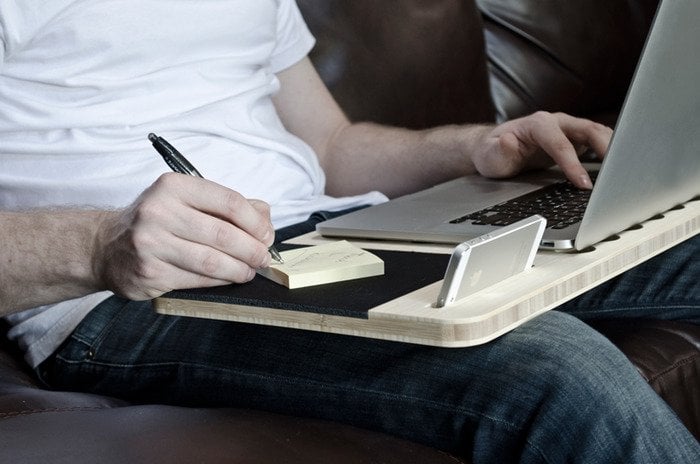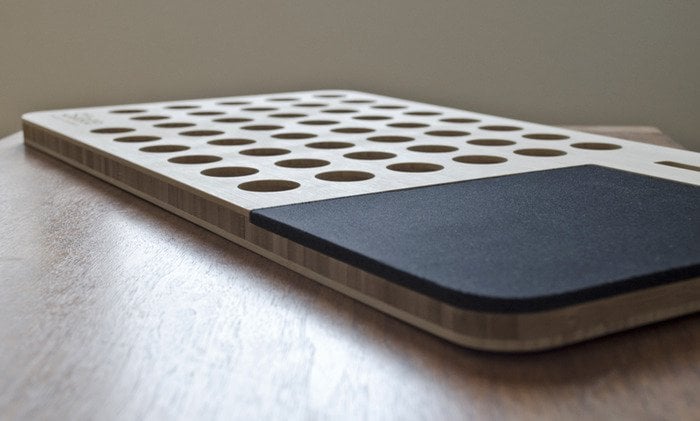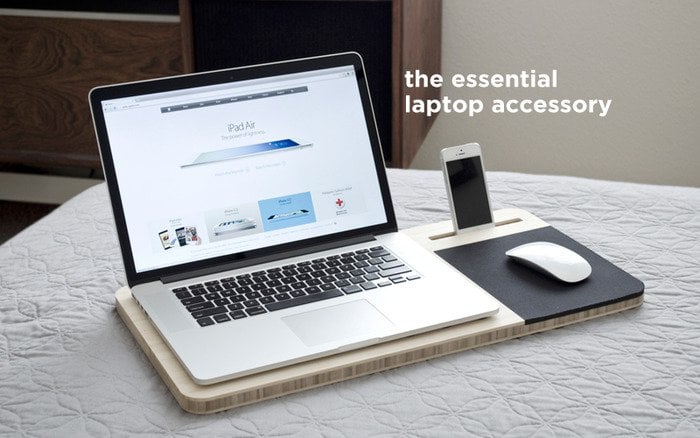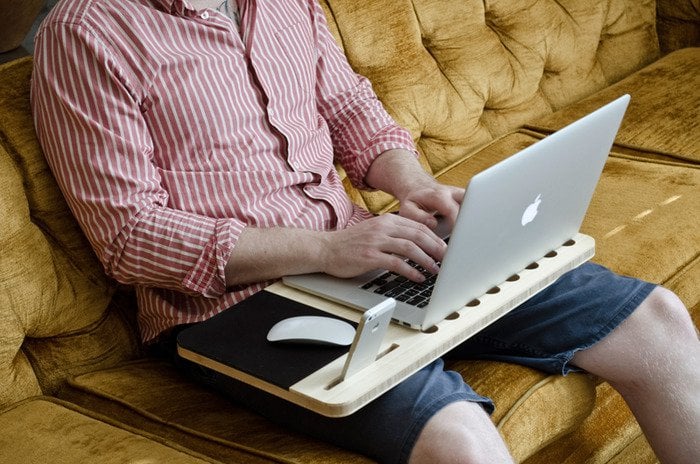 ed
Been sitting on these Dribbble invites for far too long so time to part with them. Not going to get you to jump hoops—pun slightly intended—for a chance to snag one, but neither am I just going to randomly give them out.
To whom I give these Dribbble invites to it will all come down if I just dig your style of design. My choice isn't saying one is better over the other as it would be far too arrogant of me to take that stance. It's simply me taking a quick look at your portfolio and deciding to whom I will pass on the Dribbble invite.
I think the reason I have hung onto these invites as it always proves to be somewhat of a pain, and when I have done this before I have sensed that those that didn't get the invite felt, somehow and unreasonably, slighted or personally aggrieved. That is not a position I really want to be in, but neither do I want these two invites to just stagnate for a indefinite period.
I know there are many who are still craving to get on Dribbble—I have personally become a little indifferent with it—so would just like to have these 2x Dribbble invites being used for their intended purpose. I would just like to get rid of them, and that's what I am doing.
How
If you want to take a shot—another poor pun—at scoring—another equally poor pun—a Dribbble invite then just shoot—yes, another pun—me a link to your portfolio in the comments below. I will then just give them a quick look in a week or two then pick 2 that just make me smile.
Please don't lower yourself to offering your Sister, Girlfriend, or Mother in exchange for a Dribbble invite. I shall not be swayed.
Better late than never here are the 3 winners for the Dribbble Pro Account Giveaway I posted sometime last century.
The 3 names have been selected at random and so have no bearing on the type of work you have Dribbbled so far. Interestingly there is a distinct lack of females in the comments, very male dominated seemingly.
The Next Giveaway
Just prepping a new give-away which is for Issue 3 of 8Faces of which I have 2 copies to giveaway, so make sure you are subscribed and following me if you don't want to miss out.
The 3 Dribbble Pro Winners
1. Adam Lorber @adamlorber http://dribbble.com/adamlorber
2. Adam Grason @adamgrason http://dribbble.com/adamgrason
3. Dru Bramlett @drueyy http://dribbble.com/drueyyy
So well done to you 3 so please send me a note so that we can arrange the Paypal transfer. You are of course not obliged to use that money for a Pro account, and you could use it for beer instead, but if I don't see your account transformed into a Pro account within 2 weeks I will throw a pissy fit.
This Dribbble give-away is for three Pro Account upgrades, and is not to be confused as a regular Dribbble sign-up or drafting. You must already be a drafted member of Dribbble in order to participate.
The Dribbble Pro account, worth $19 for one year,  gives you a number of added benefits such as: project organisation, stats, attachments for each dribbble, available for hire sign, add skills and pro badge, which definitely come in handy if you are a prolific dribbbler.
I'm not a prolific dribbbler, but I do find having the Pro Account well worth the nominal yearly fee.
In order to stand a chance of getting one of these three Pro Account Upgrades please just leave a comment below along with your Dribbble profile URL.
The three winners will be picked out at random and notified by email with payment for the Dribbble Pro Account to be made via Paypal.
Giveaway Conditions
You must already be a drafted member of Dribbble, and not a prospect.
You must have a PayPal account in order to receive the $19 payment from myself as there are currently no gifting options for the pro account.
Leave comment with email or Twitter ID so that I can contact you if you are picked out.
Just received a few copies of the 'iheartlogos' book and given that I am a caring sharing type of chap, I have decided to offer up two copies.
The book contains over 460 logo designers, all chosen by the designers themselves. So a wealth of inspiration to carry around with you in this self published book. This edition of the 'iheartlogos' book covers Season One, so if you are a logo designer you can now submit your own logos for Season Two; voting for which starts September, 2011.
How to win
Leave a comment below with either your Twitter ID or alternative form of contact.
A retweet or two would be appreciated, thank you.
Wait for winners to be announced in a week or so.
If you need any help or advice with a logo design, you can always try The Logo Clinic.
How are prizes sourced?
As with previous giveaways, all prizes are sourced and purchased by myself. No sponsors and no corporate back-handers. I try to find items that are genuinely cool and/or useful, simply, items that I would buy for myself.
This is why I can only usually manage one or two prizes per giveaway, depending on the overall value of the items concerned.
A nice giveaway to do this one. 8Faces is a majestic typographic magazine so a big WOOP to the following 3 winners. Even luckier as it quickly sold out after I launched the giveaway.
8Faces Giveaway Winners
Ian Cylkowski - @Hexual
Sabrina Sturm - @die-sturm
David G - @ColourofAir
For the above winners, please email me your postal address. I have two copies right now and another on back order. So I will send out two copies to Ian and Sabrina then David, will send yours out in the New Year when they estimate the 2nd batch will be dispatched.
The winners of the 10 Feedly iPhone App's giveaway 'Feedly iPhone App Launch Giveaway' are as follows':
Lindsey @CSSGirl
Steve Cummins @StvCummins
Matthew Ballard @mathewballard
Adele @marshmalotoast
Thomas Britton @thomas_britton
@hellopanos
Trevor Gerzen @tgerz
Peter Morovic @pezike
Emory Dunn @emorydunn
Germaine Irwin @girwin17
Important Note for Winners
The current version is an Early Adopter Preview. It functions really well, but Feedly are constantly making improvements with a view to release the main version in January.
January is the time when the main version of the Feedly iPhone app will be launched.
Therefore you have two choices. You can either take the prize now and run with the Early Adopter Preview, or wait until the main version is launched and run with it then.
Please email me : imjustcreative@gmail.com with your preference of 'feedly now' or 'feedly wait' with your full name and email address that I can send the iTunes voucher to.
First of all. Huge apologies for the lateness in announcing the winners for the Typographic Giveaway that ran for several weeks over Christmas.
The simple reason was to do with cash flow, more specifically, a small problem with some non-paying clients towards end of the year. This rather messed up my cash flow for the start of the year, and as all these prizes are self funded, it made things a little tricky.
But here we are with the lucky lucky winners. If you are one of the below, then please get in contact to claim your prize. You can email me at imjustcreative@gmail.com please send me your full postal address so that I can send you the prize.
The Winners
1 x Fontbook from FontShop - Congrats to Chris Marshall @marshall24
1x Smashing Magazine Book - Congrats to Linda Page @lindapage
1x The Typographic Desk Reference Book - Congrats to Dave Mmet @davemmett
1x Periodic Table of Typefaces Poster - Congrats to Iestyn Lloyd @iestynx
2x Typotheque SketchBook and 2010 Pocket Calendar -  Congrats to Daniel Muntean @danielmuntean & Michelle Whited @WhitedM
3x Helvetica Moleskines Congrats to Sara Reffler @paperdoll, Sandra Kidd @GorgeousCre8ive & Kostandinos @suedecrush
2x Type Trumps Cards Congrats to Dnyanesh Mankar @dnyaneshmankar & Laura Whitehead @littlelaura
© 2005-2018 All Rights Reserved The Logo Smith
Logo Designer & Brand Identity Design Studio, with 25 Years Experience.
Graham Smith: 10 Badgers Copse, Seaford, East Sussex, England.
 Tel: +44 (0) 7816 527 462  Email: glogosmith@gmail.com