This is not so much a review, more of a brief overview with the hope you will like what you see and purchase Brand Identity Essentials forthwith.
From the website…
Logos, Identities, Brands…What's the difference?
Design terms are too often used inconsistently, leading to confusion for designers as well as clients. Contrary to common usage, the words "logo," "identity," and "brand" are not interchangeable

Brand Identity Essentials lays a foundation for brand-building, defining the tools and building blocks, and illustrating the construction of strong brands through examples of world-class design.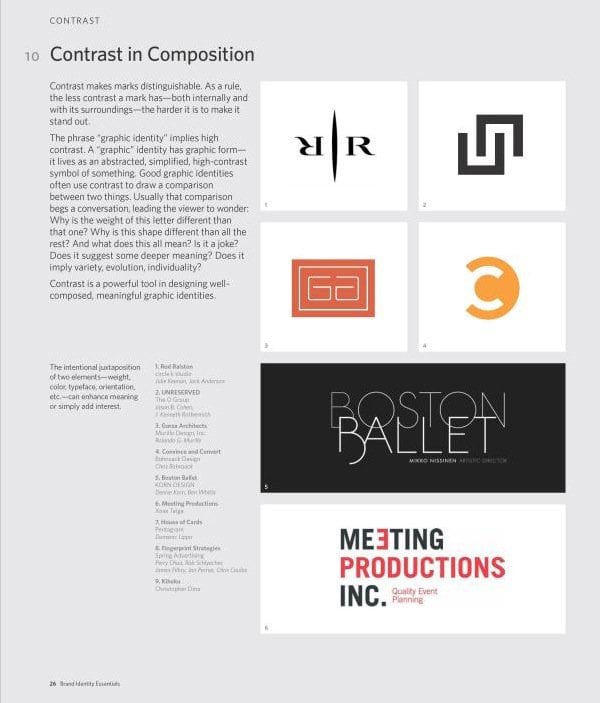 Brand Identity Essentials is a valuable book that covers just about everything to do with logo, brand and identity design with a lot more besides.
It's not a hard or text heavy and super detailed book to read, and is cleanly laid out so you can dip in and out quite easily. There are plenty of large size photographs that work well with the text to explain each topic. There is another book, which is far more detailed and text heavy, that I will cover next week called, "Designing Brand Identity: Alina Wheeler". This is for the more passionate and information hungry types that borders on educational coverage.
100 Principles for Designing Logos & Building Brands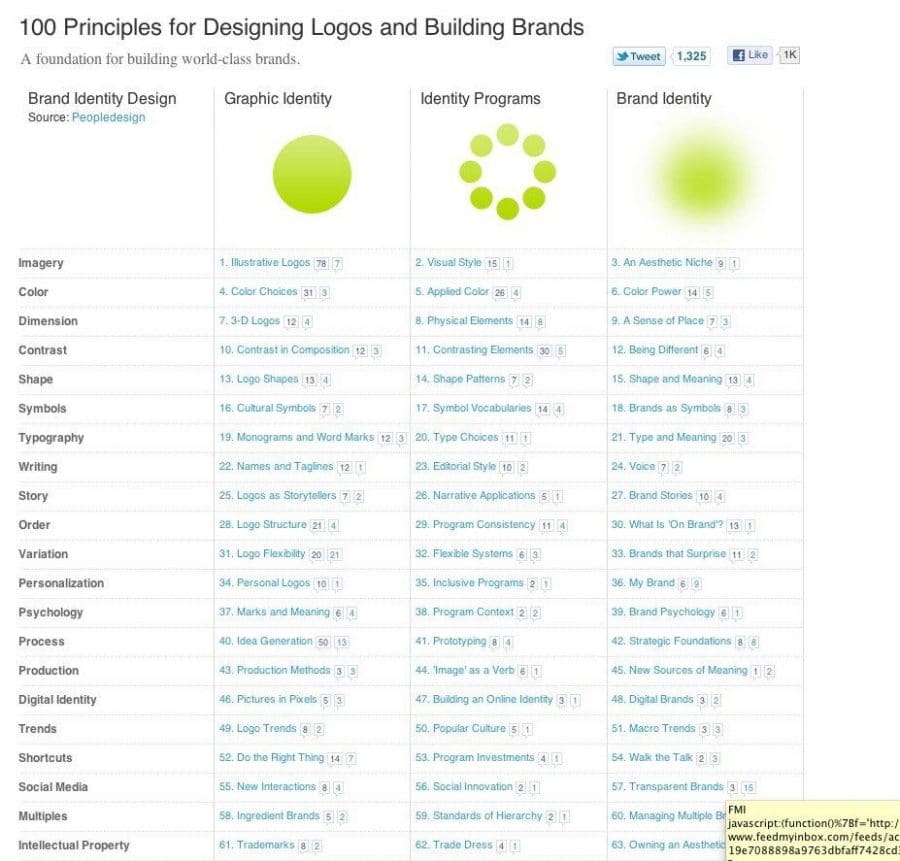 One of the most useful aspects of Brand Identity Essentials is the complete online resources that accompany the book, titled 100 Principles for Designing Logos and Building Brands. A summary of all the topics covered in the book has been made available online for reference, see partial index above.
The few images below are taken from the website version.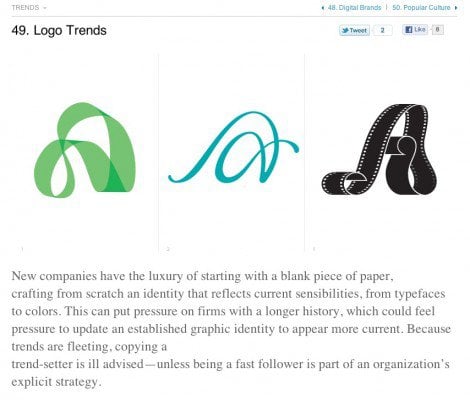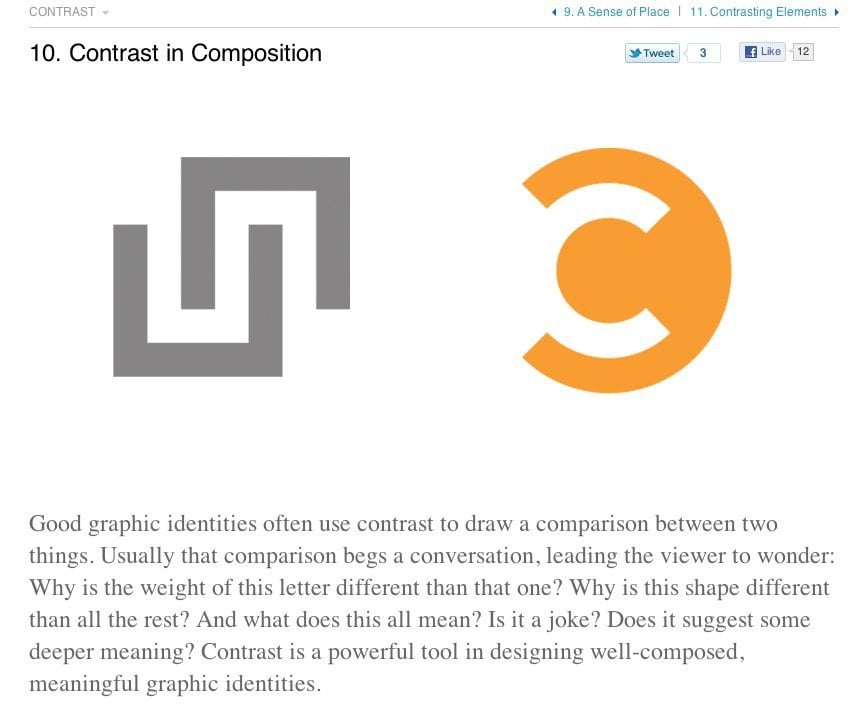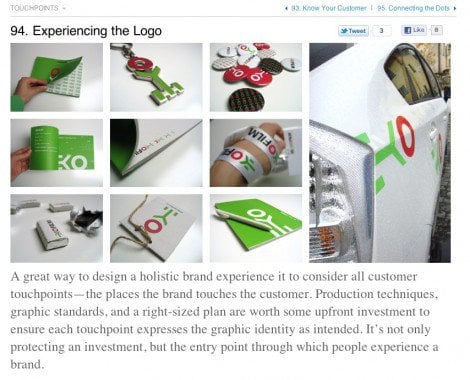 All in all a solid and useful book to have around if you are keen to pick knowledge that covers more than just logo design.
If you are already reasonable well versed in logo and brand identity design/marketing/advertising then this may be worth a miss, but the book I mentioned above, Designing Brand Identity, is definitely more hard-core.