Sadly no pretty pictures to look at in this Apple Web Design Guide from 1996, a 39 page PDF, but it is an interesting insight into Apple as well as a nostalgic trip down memory lane, and in internet terms it can certainly be classified as vintage material.
You can download the PDF guide via DesignersTalk.com
The following excerpts are taken from the Apple Web Design Guide.
About This Document
The Apple Web Design Guide is the result of Apple's desire to improve the user experience of the Web. We wanted to provide Web pagedesigners with a resource that explains how to apply a user-centereddesign philosophy to the implementation of Web pages.
From the introduction
We here at Apple would like to help make people's adventures on theWeb as good as they can be. Based on our experience designing,building, and testing easy-to-use computer products, we're offeringsuggestions for creating Web pages that are usable and effective.
This document contains information about general human interfaceprinciples that you can apply to designing Web pages. It provides somegeneral Web design considerations and links to other Web designresources that we've found useful and informative. This informationhas been drawn from our Macintosh Human Interface Guidelines,from experience and expertise on the part of members of the Applehuman interface community, and from information gleaned from theWeb itself.
We plan to expand the information in this document over time andare interested in your ideas.
---
Previous Post:
Insert a Logo Design into a QR Code
Next Post:
The Nike Swoosh Logo Hits 40 Years
---
Posts of Similar Content: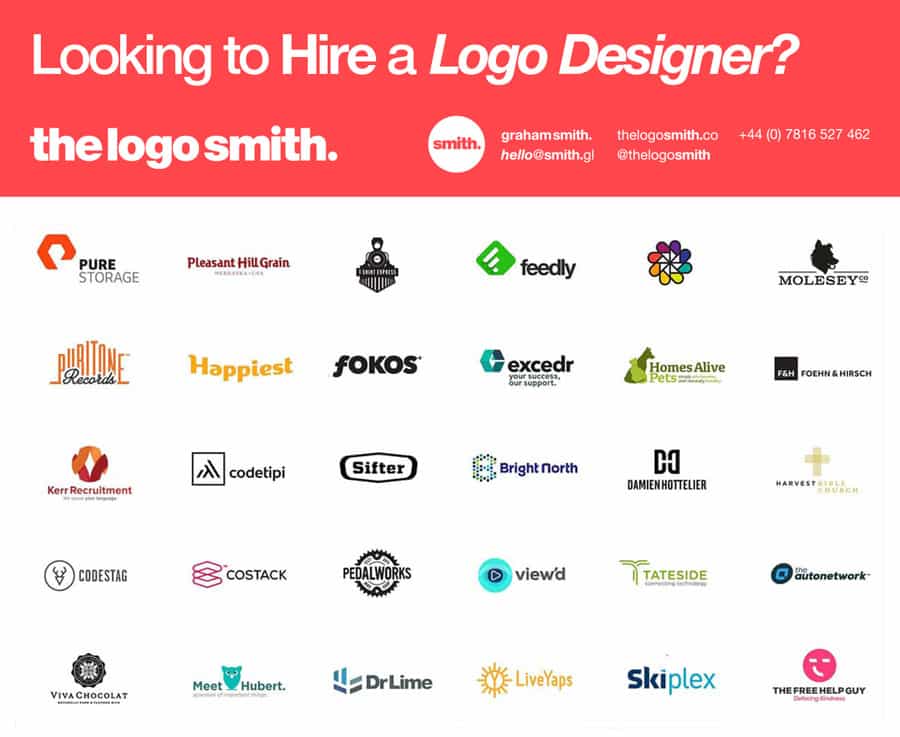 Looking to Hire a Freelance Logo Designer?
If you like the design work I've done in my Portfolio (some examples above), and Monomarks, and are looking to hire yourself a highly talented, and very experienced (25 Years), Logo and Brand Identity Designer, then look no further.
Just visit my Hire Me page, and fill in the short Design Brief. Or, just reach out to me via my even shorter Contact Form.
About | Hire The Logo Smith | FAQ's | Case Studies | Portfolio | Monomarks | Logos for Sale | Contact
---
Home » Design Blog | The Logo Smith | Freelance Logo & Brand Identity Designer » Inspiration
© 2005-2018 All Rights Reserved The Logo Smith
Logo Designer & Brand Identity Design Studio, with 25 Years Experience.
Graham Smith: 10 Badgers Copse, Seaford, East Sussex, England.
Tel: +44 (0) 7816 527 462 Email: [email protected]