This Apollo 13 poster, designed by Justin Van Genderen, is absolutely gorgeous. Justin designed this Apollo poster as part of his: Location, Location, Location series, which you can view on Behance.
You can but limited edition prints via Print Shop, at a cost of $35. You'll get an Edition #2, 16" x 24" screen print, with a 2-3 week delivery window.
I initially found this on Reddit, and it's really become a very popular post.
Other Reddit users have been posting various other versions of this poster, even links to more historically useful bits of information relating to Apollo 13. Also see bottom of this post for a nice little animated version.
Go Reddit…
Apollo 13 Poster Designed by Justin Van Genderen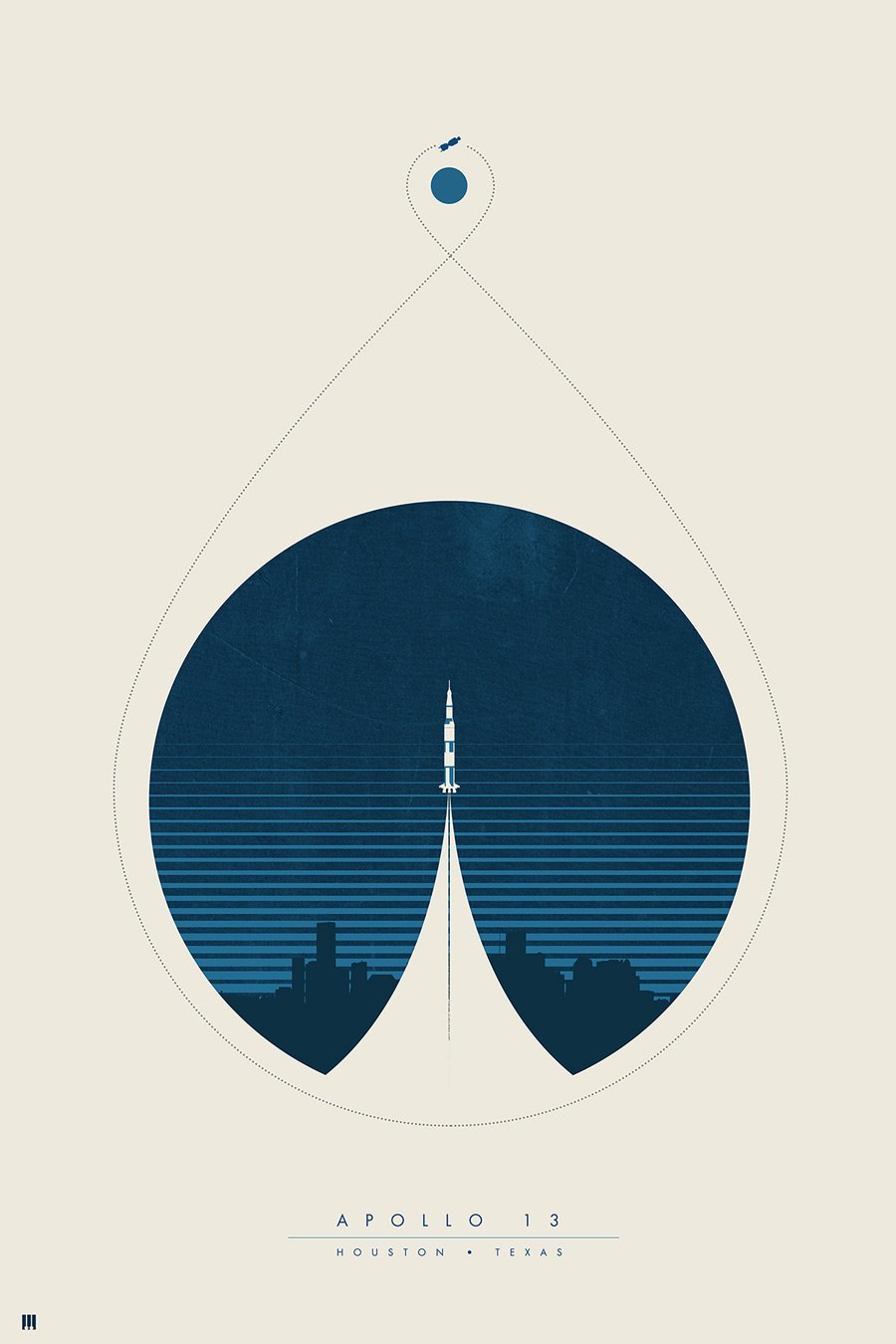 A reddit user: Plastuer, even created an animated version of it, such is this posters overall popularity:
And here's an iPhone background version, by another Reddit user, ELFuhler.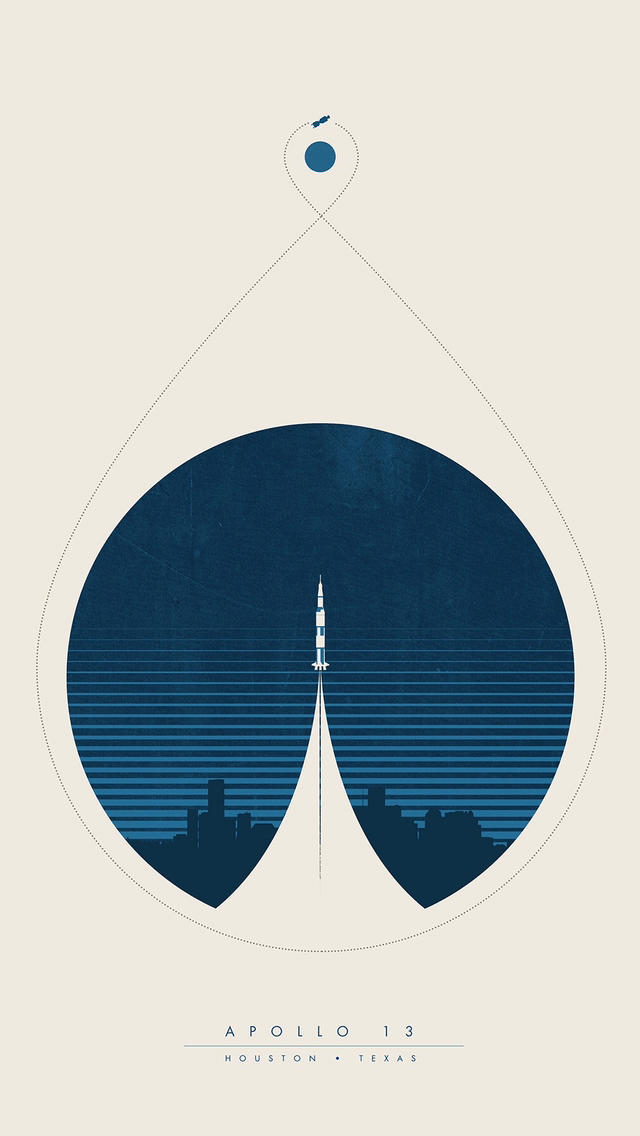 ---
Previous Post:
The Importance of Colour Designed by Stephen Wildfish
Next Post:
The Psychology of Color Chart and Their associated Moods in PMS Colours
---
Posts of Similar Content:

Looking to Hire a Logo Designer?
If you like the design work I've done in my Portfolio (some examples above), and Monomarks, and are looking to hire yourself a highly talented, and very experienced (25 Years), Logo and Brand Identity Designer, then look no further.
Just visit my Hire Me page, and fill in the short Design Brief. Or, just reach out to me via my even shorter Contact Form.
About | Hire The Logo Smith | FAQ's | Case Studies | Portfolio | Monomarks | Logos for Sale | Contact
---
Home » Design Blog | The Logo Smith | Freelance Logo & Brand Identity Designer » Designer Spotlight » Apollo 13 Limited Edition Poster Designed by Justin Van Genderen