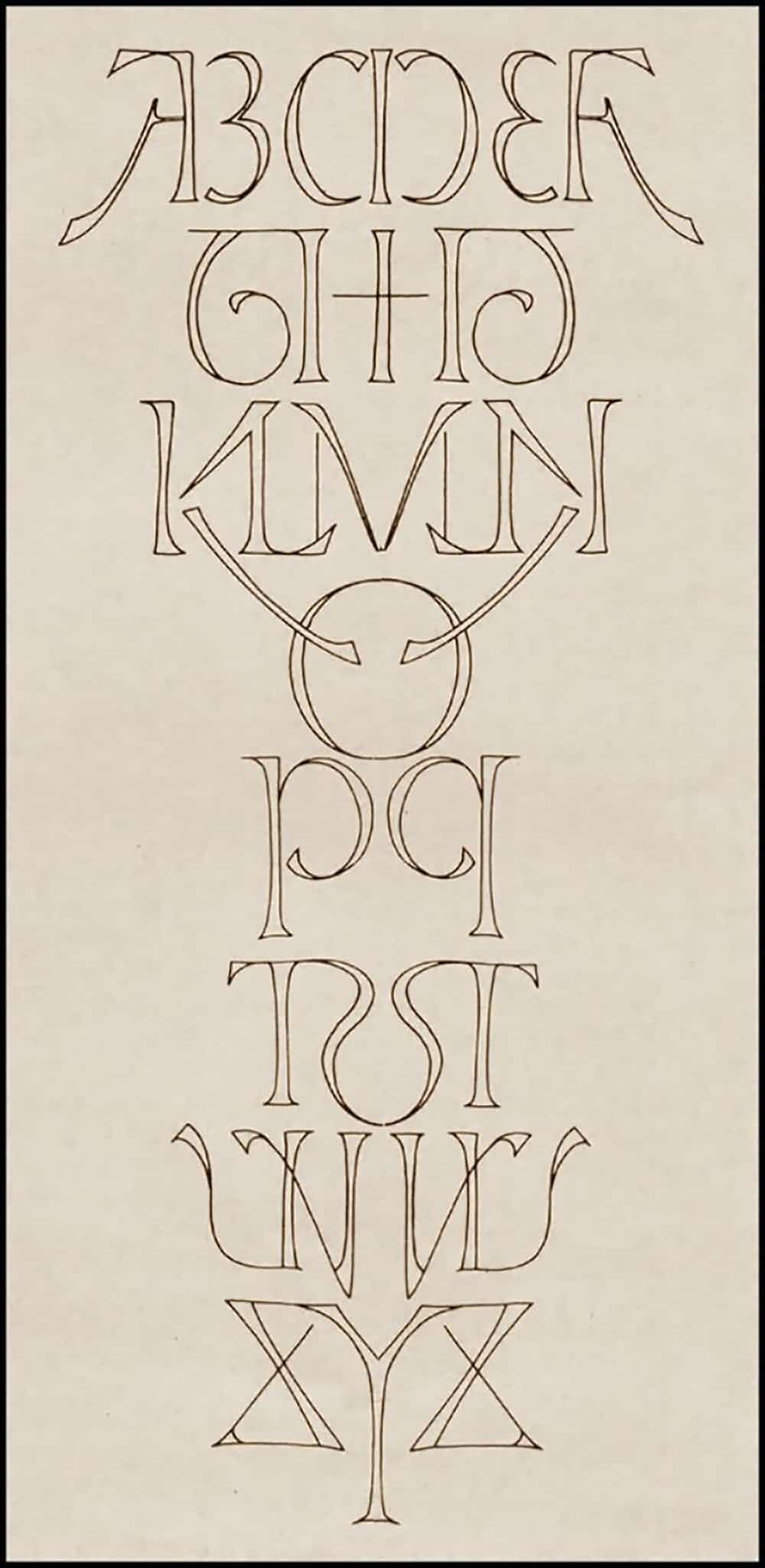 Alphabet Ambigram Designed by Scott Kim
This stunning beautiful Alphabet Ambigram Designed by Scott Kim is something I can't recall ever seeing before, but it's certainly done the internet rounds in recent years, especially popping up most years on Reddit.
The level of thought and development that must go into creating something like this boggles my mind.
It's worth looking through Scott's other Ambigram Works (or as Scott calls them: Inversions), as there are some real beauties in there, including this Tron Ambigram:
Scott Kim: "SYMMETRY. 180° rotation: In the 1970s I was a big fan of the emerging field of computer graphics, and spent many memorable evenings watching demo reels at Information International courtesy Richard Taylor, who has gone on to a spectacular career in special effects.
This was the early days, when computer graphics was just starting to appear in TV commercials. When TRON was in the works — the first feature film to include extensive computer animation — I drew this ambigram and sent it to Richard.
(The original was monochorme; this version has been enhanced with the metallic effect of the film's logo.)
My ambigram didn't make it into the movie, but it did appear on the special effects crew jackets."