There are plenty of articles discussing the 2017 colour trends for graphic design: here are Top 6 Tips to help you work with these 2017 colour trends.
These articles detail the heavy, saturated tones that we can expect to see more of this year, but how do we practically incorporate them into our work?
For some brands and clients, these kinds of tones need to be applied subtly, in accents and final touches, whereas for others they may actually benefit from the full injection of colour and life.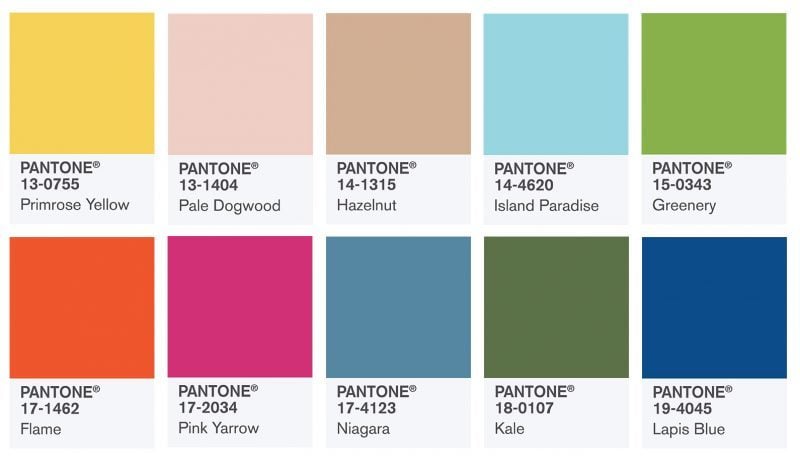 From "Primrose Yellow" and "Flame" to "Kale" and "Lapis Blue", none of these colours intrinsically sit easily together. They clash, powerfully, in a was that seems discordant but can still work given the right canvas and artistic treatment.
The clash of bright and earthy tones is supposed to be representative of the colours that surround us in nature, however they can be troublesome for brands to work with.
With the help of trade printing company QuinnsThePrinters we bring you the Top 6: Do's and Do Not's, of using the 2017 colour palette, taking into account the brand, tone and desires of each client.
---
Guest Post by QuinnsThePrinters:
"2017 Colour Trends in Graphic Design – 6 Top Tips to Use Colour Effectively"
---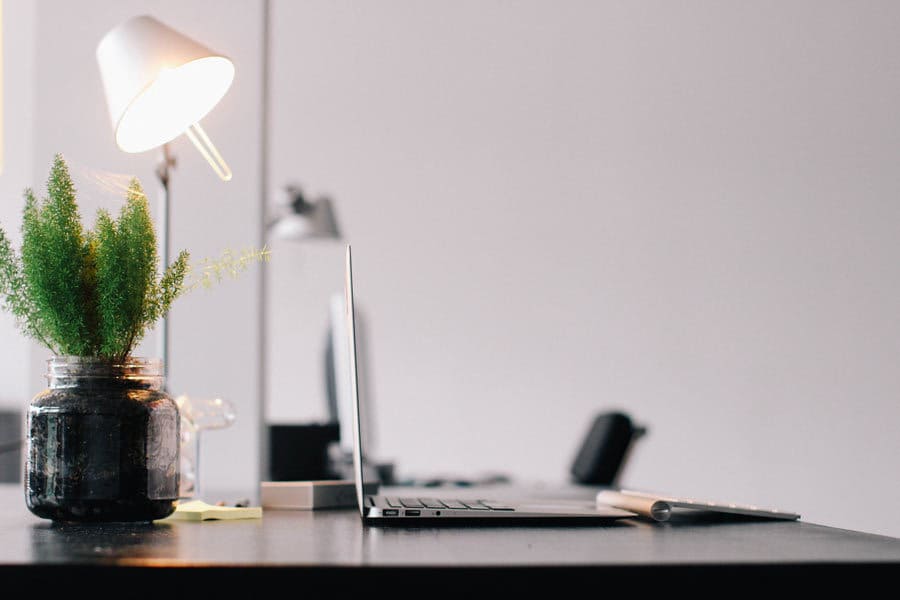 2017 Colour Trends in Graphic Design – 6 Top Tips
Do introduce colour sparingly
Colour is one of the most profound elements of branding because it triggers an emotional response and triggers memory, specifically the recall of brands. That usually requires a strong sense of consistency within the designs.
But of course, to keep them fresh and up-to-date, it can be helpful to incorporate some of the hues that consumers will be seeing around them from fashion to interiors. a
This will resonate and strengthen their affiliation to the new designs they see.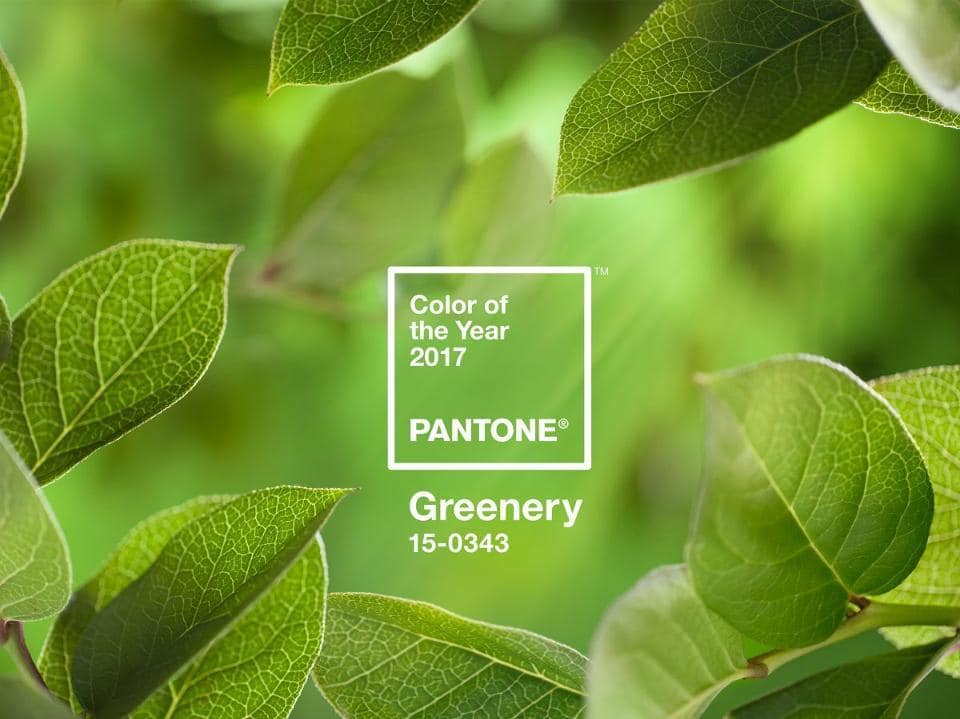 Do utilise the meaning behind the colour
Pantone's overall 2017 colour of the year is "Greenery." It is supposed to symbols nature, new beginnings and reflects that growing sense in society of a need to reconnect with nature.
PANTONE 15-0343 Greenery

Bringing forth a refreshing take, Greenery is a tangy yellow-green that speaks to our need to explore, experiment and reinvent. Illustrative of flourishing foliage, the fertile attributes of Greenery signals one to take a deep breath, oxygenate and reinvigorate.
It's a fresh yellow-green shade which gives consumers a sense of being reinvigorated. This can work really well for new brands who want to present a fresh take on their space in the market.
The Kale tones are explicitly good choices for any clients related to healthy living, diet and food – particularly organics – lifestyle balance, vitality and youth and a focus on the environment or simply enjoying the outdoors.
But even as an accent or add-on colour, Greenery can work within a brand's existing design to highlight environmental efforts in the responsibility and transparency side of operations.
In photography too, a greater emphasis on natural shades and outdoor scenes would be a subtle way to incorporate this theme.
Don't clash brand tone with palette emotion
Similarly with the other palettes, there are distinct moods and emotions elicited from each that will only work if it sits emotively alongside the client's brand tone.
The "daydreaming" palette is light and serene, whereas "acquired taste" is subtle and luxurious. The "reminisence" palette is good for eliciting nostalgia whereas "florabundant" brings drama.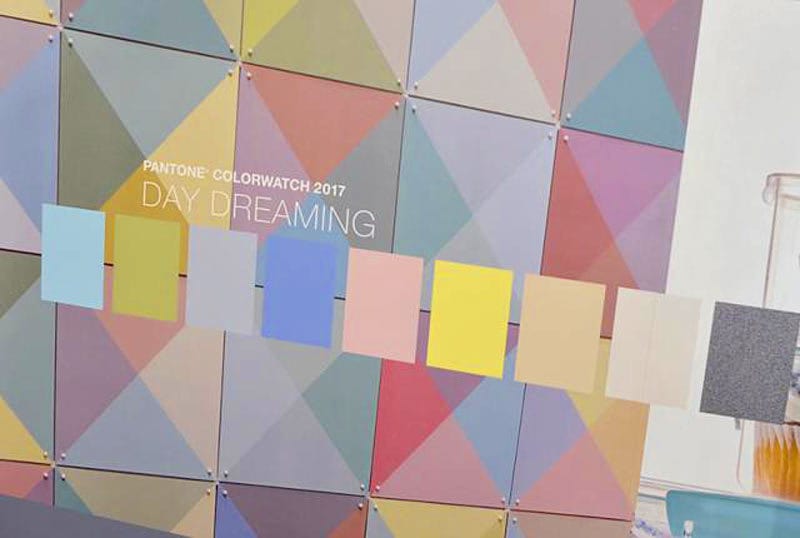 Also take note of the abundance of earthy tones such as terracotta and browns. These may not work with sleek brands, minimalist products or modern services for example.
Do accent; don't conflict
Trying to use all of the colours together could lead to a real conflict of attention and an unwelcome response from confused or visually overwhelmed consumers.
However it's worth bearing in mind that alongside these bold colour palettes, the prediction for neutral tone popularity sits alongside that. Rather than contrasting, using both together is the key to balance in graphic design this year.
Powerful colours paired with the blacks, greys and camel hues creates depth and juxtaposition that both seeks attention and also maintains the eye to fully convey the message.
Don't force through it; find a way around it
If the colours themselves really will not work with the brand brief or the client's own preferences, then there's no point trying to crowbar it in.
There are workarounds to bring the same "nature" effect into the graphic design. Solutions include the use of actual greenery – such as scenery or vivid close-up photography that includes the tones.
Similarly, the use of leafy typography or designs the bend and sprout in the way foliage in nature would, or to use natural wood effects as a background rather than an object is another workaround.
Keeping the bright tones to accents only and more fully incorporating the neutral tones of beiges, nude and camel can work well with only too.
Do match the colour trends to the design trends
Colour and design should work effortlessly together to convey and inherent message within the branding product.
However clients may come with a specific graphic design theme in mind, leaving it to you to pair it suitably with the right colour palettes.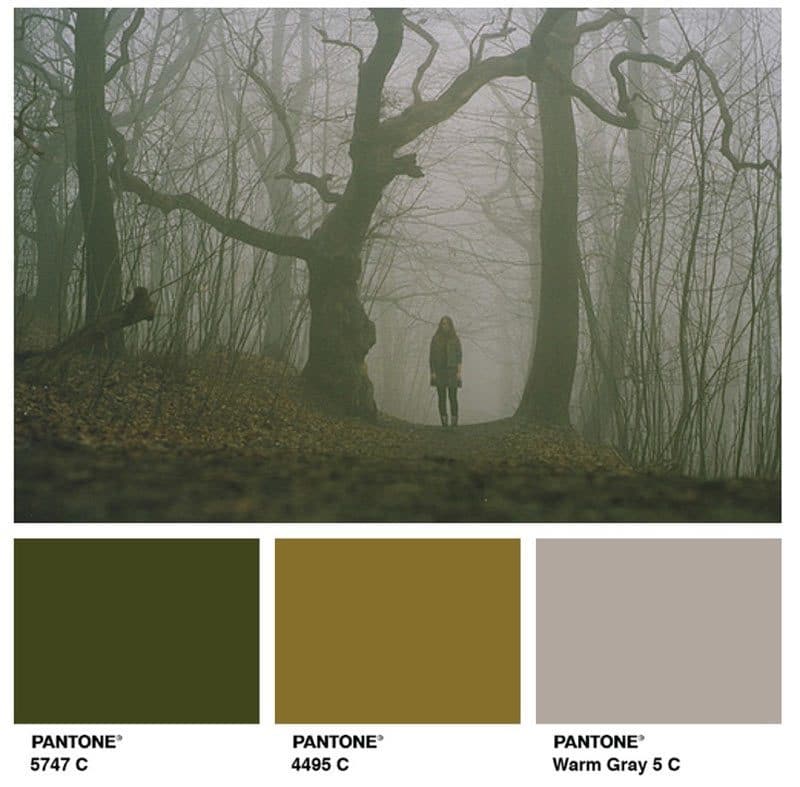 So we bear in mind that certain design trends of 2017 will work better alongside particular tones within the new palettes.
Modern retro is remaining strong in design popularity and it works well with the clashing hues of deep and bright duotone colours on the charts.
Think khaki, or olive green, alongside brick red.
Minimalism too remains a common theme and is ideally suited the stark contrast of the bright or monochrome backdrops with neutrals. 
---
Guest Post by Quinn's The Printers:
"2017 Colour Trends in Graphic Design – 6 Top Tips to Use Colour Effectively"
---