Retro Catalogue & Machinery Logos: Finding some real ace logo sets on Flickr or late, this one is no exception. Various logos, emblems, signs, letterpress blocks of 1950's and 1960's machinery and supply catalogues.
Depression Press also has other Flickr sets of typography, design related images.
Which reminds me, I have a rather dated logo book called Banking Symbols 2, which I need to scan in put up in Flickr. Will be awesome. :)
Credit for this find goes to Words and Eggs.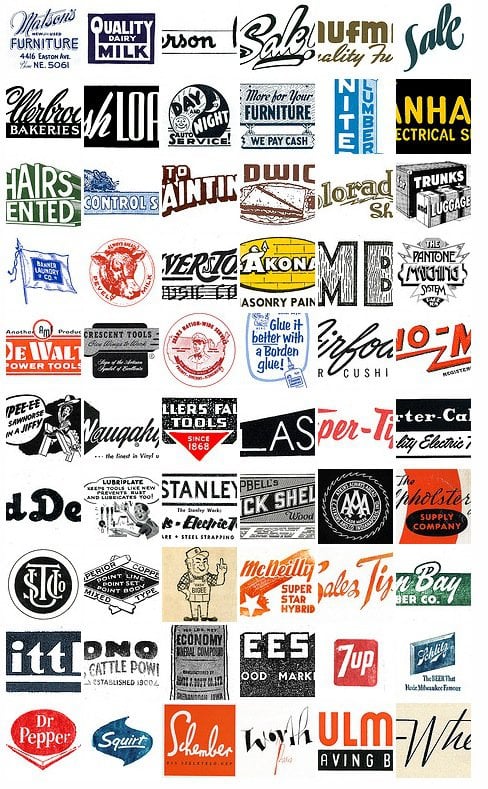 ---
About this Post
Written by:
Graham Smith
:
Date of Publication
First Published on:
2010/03/19
and Updated on:
2019/11/18
Post Categories
Filed In Categories:
Inspiration, Letterpress, Vintage
Post Tagged by
View More Posts by Category
---
---
If you like the Logo & Brand Identity Design work I have done in my Portfolio, and Case Studies and Monomarks, and are looking to hire yourself a Highly Talented, and Super Experienced (28 Years), Freelance Logo & Brand Identity Designer, then look no further. Visit Hire Me, and fill in the Design Brief, or just Contact me.
The Logo Smith has Full Business Idemnity Insurance (FCA Regulated).