---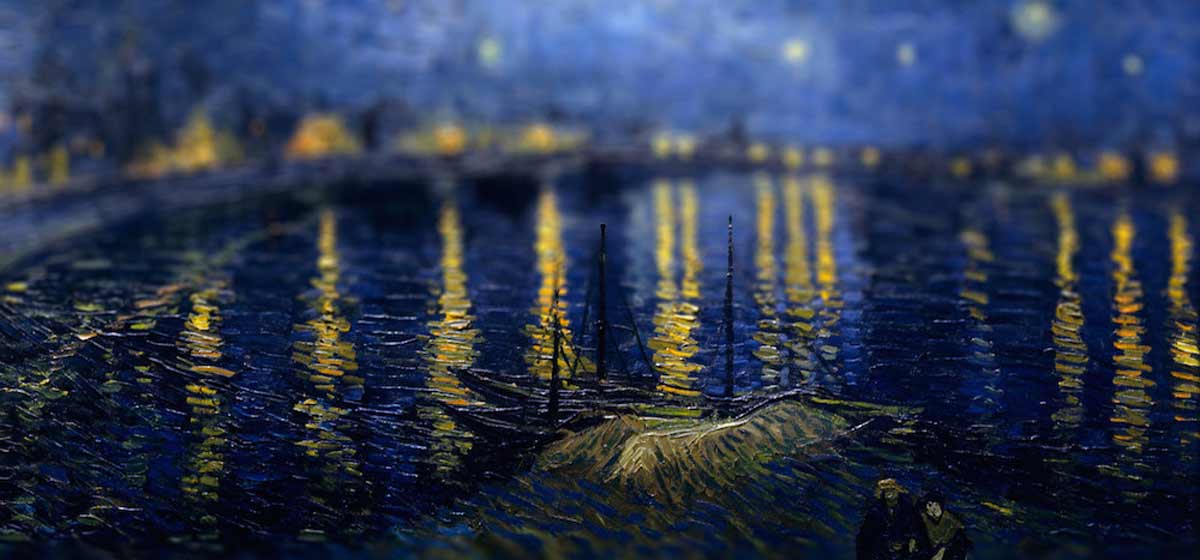 Surreal Tilt-Shift Versions of Vincent Van Gogh Paintings
Reddit user Melonshade, created and posted a series of surreal images of Surreal Tilt-Shift Versions of Vincent Van Gogh Paintings, as though being viewed through a tilt-shift lens.
Reddit can indeed be an exciting place to find new forms of graphic and visual inspiration. 
Melonshade explains, having been inspired by image manipulations previously created by Serena Maylon, on Artcyclopedia.:
I saw this a while back and it inspired me to try it myself, this is the outcome!… I haven't edited anything besides the blur.

Many of his later paintings are much brighter and more colorful than the rest.

I read that he started to use more colours because he wanted to paint things the way he saw them, not the way they were.
When I first saw the title of this post on Laughing Squid, without having first seen the images, I wasn't expecting an awful lot.
However, the tilt-shift effect on these masterpieces really does add a whole new level of beauty to Van Gough's paintings.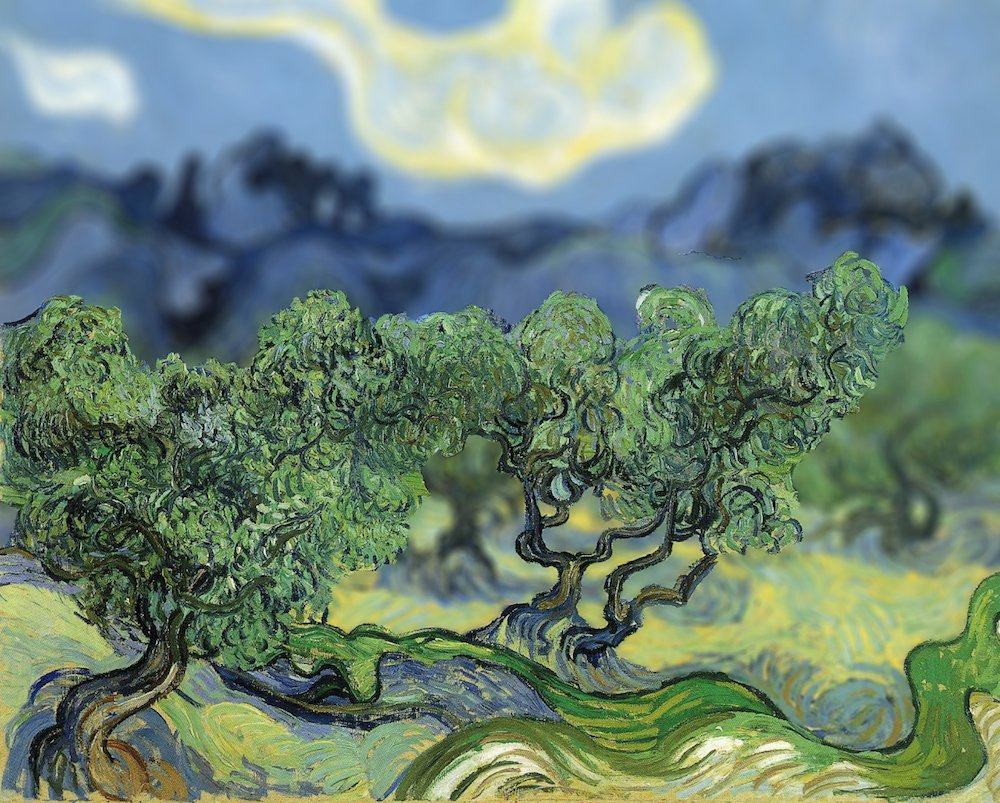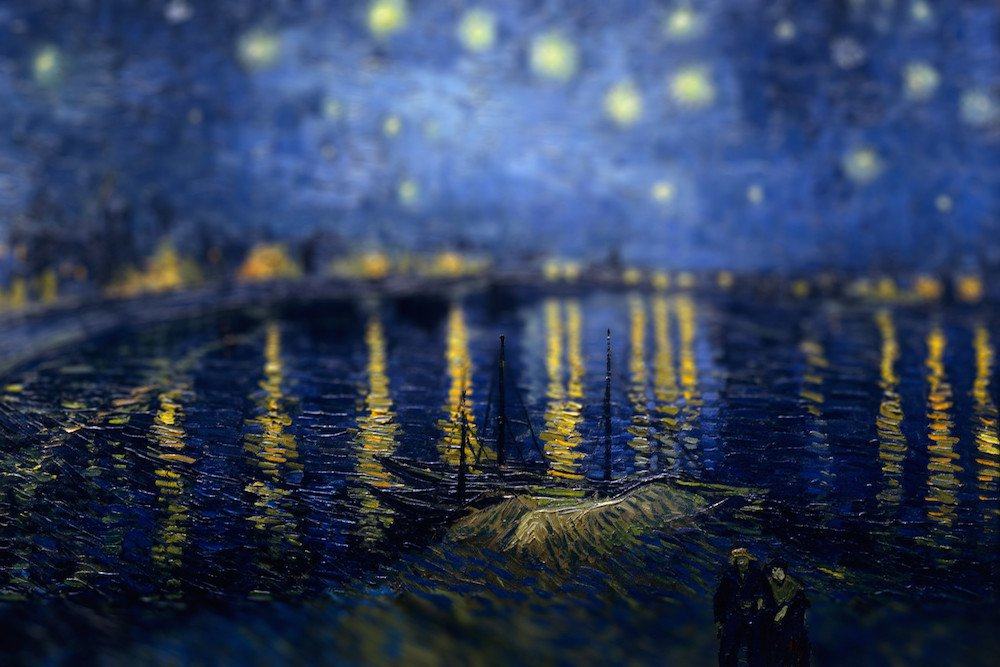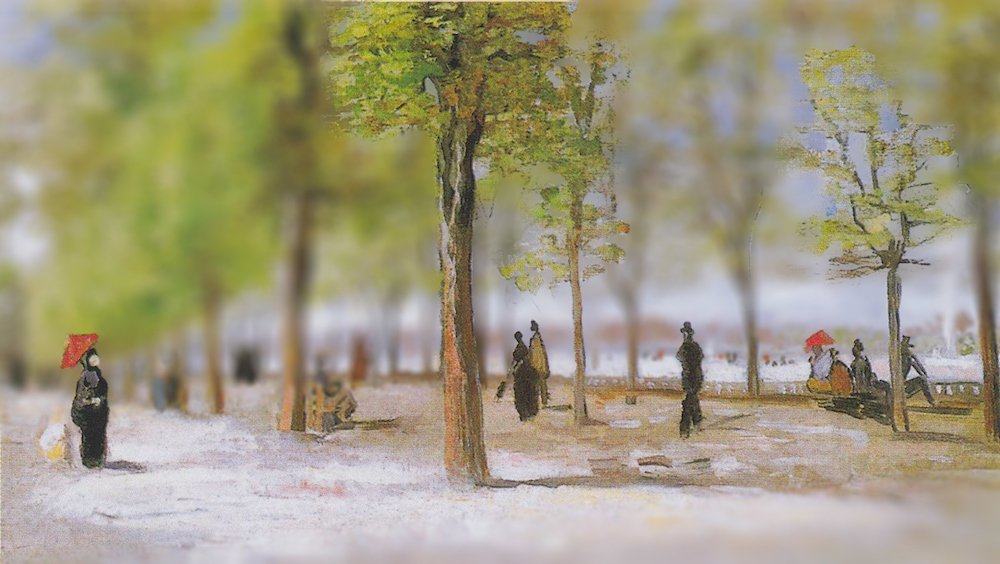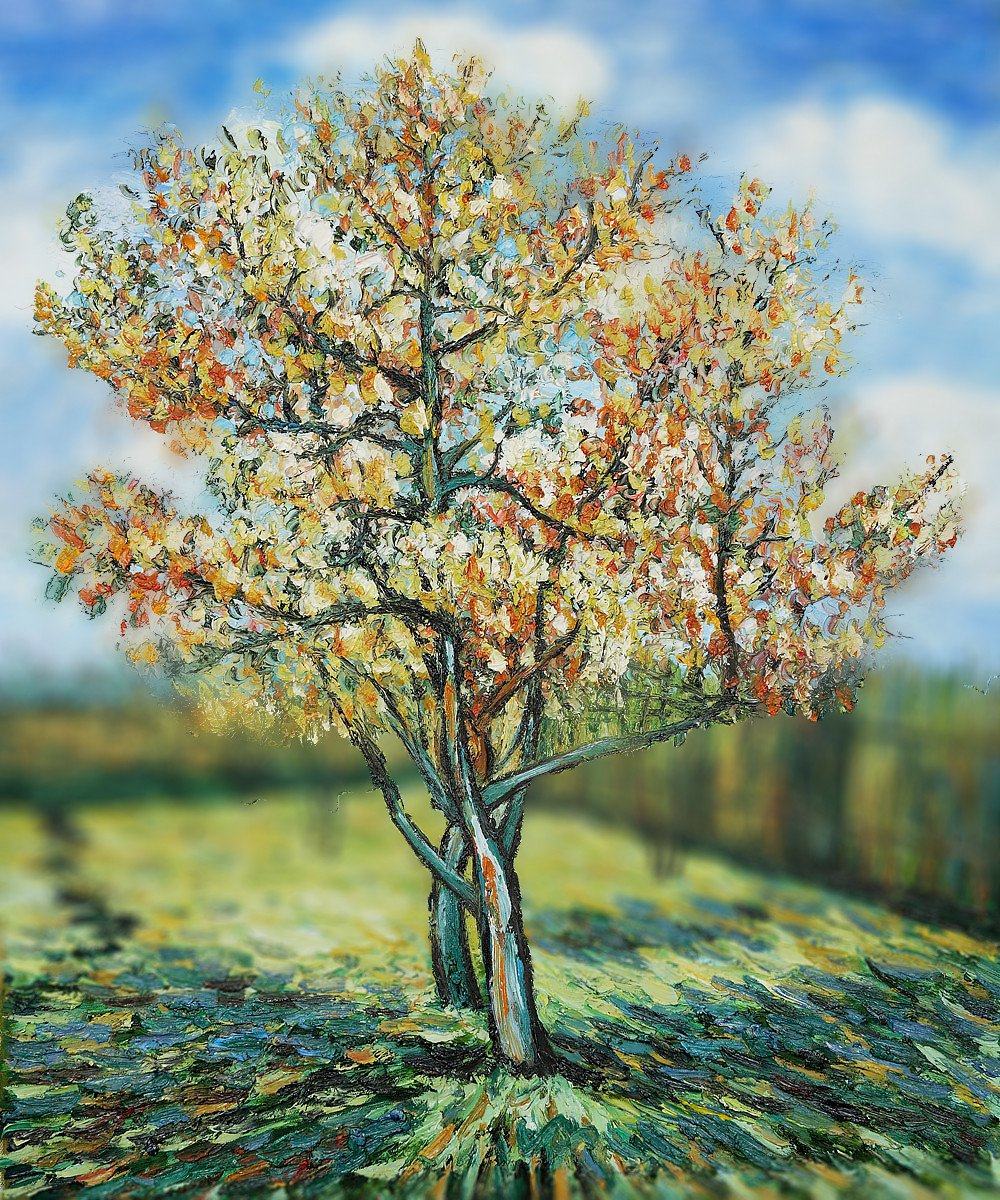 ---
Previous Post:
Vintage Colour Wheels, Charts and Tables Throughout History
Next Post:
Paddle Round the Pier Swim with Brighton Tri Club – Sports Photo Highlights
---
Posted By:
The Logo Smith:
Freelance Logo & Brand Identity Designer.
Follow @thelogosmith
Categories:
Design Inspiration
Tags:
art
,
Paintings
,
Tilt-shift
,
Vincent Van Gough
More Posts by Category
---
---
Where Can I Hire a Logo Designer?
If you're looking to hire a Freelance Logo Designer, or want to work with a multi-disciplinary Graphic Design Studio, then look no further than The Logo Smith.
With over 25 years experience,
The Logo Smith
offers the following Creative and Tech Services:
Custom Logo Design; Graphic Design; Tag Lines, Brand Identity Design & Redesigns; Brand & Graphic Standards Manuals & Style Guides; Business Stationery; App Icons; Brand Consultation; Typography; Secure Wordpress Installs, Theme Customisation & Web Site Hosting; SEO & Social Media Consultation; PR Services provided by The PR Room, in: Technology PR, Internet of Things PR, Smart Home PR, and Social Media PR.
I'd be thrilled to hear from you, and find out how I can help you with your logo and brand identity design requirements. Please visit my
Hire Me
page, email me at:
[email protected]
.
---
Home » Blog | The Logo Smith | Logo Designer & Brand ID Studio » Design Inspiration » Surreal Tilt-Shift Versions of Vincent Van Gogh Paintings