All Archived Posts in wordpress
---
Semplice for WordPress - Designers Best Kept Secret - Black Friday 30% Off
Been eyeing up Semplice for WordPress, from Semplice Labs, for some time now, as in many many months. Been keen to overhaul my own website and logo design portfolio, and been looking for ways in which to achieve that goal for about the last year.
"Semplice for WordPress is the first fully responsive case study portfolio system. Built by designers, for designers."
There are many many WordPress orientated portfolio and blog based themes available to us graphic designers, a number of which I have purchased, downloaded and started to use, but only to be derailed with one thing or another.
I know there are many people who would just say, "design and code your own website", or "Why not pay someone to to it for you".
Both valid suggestions, but I'm no expert in PHP, CSS and HTML, no where near enough to develop a blog portfolio with the functionality that I require, neither do I have ££'s to pay a web developer and designer to do the job for me. If I had the money to hand, I'd pay someone in a heart beat. 
So back to Semplice. I've looked at the many live examples of websites and portfolios built with Semplice on their Showcase, and feel it's a good fit for what I need. There is definitely a Semplice 'style' that is inherent within a lof of the showcased websites, and it's a style I really like.
The Black Friday deal offered by Semplice, a lovely 30% off, gave me that final push to purchase it. I was going to buy the basic Single version, but the 30% enticed me enough to purchase the Studio Edition.
So with the 30% discount in hand, I ended up paying a very reasonable £61.30. Here's hoping I can design something with Semplice that is a little less like the other examples, but still part of the Semplice family.
Going to give myself a few months to get this in hand, then boom! Hopefully a lovely new visual styled for The Logo Smith Freelance Graphic and Logo Designer.
---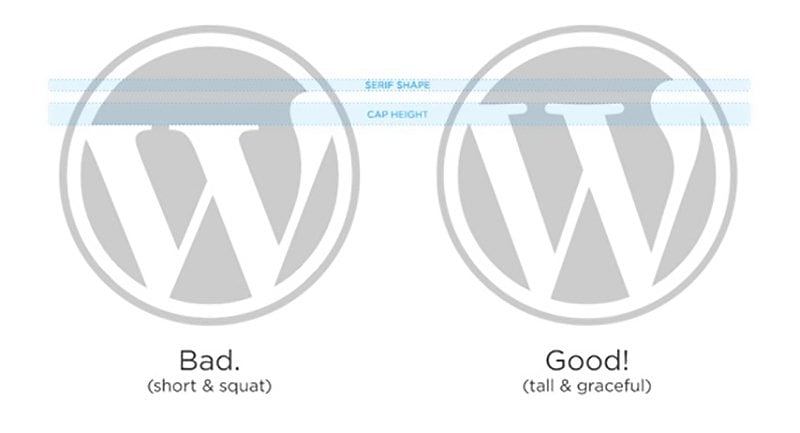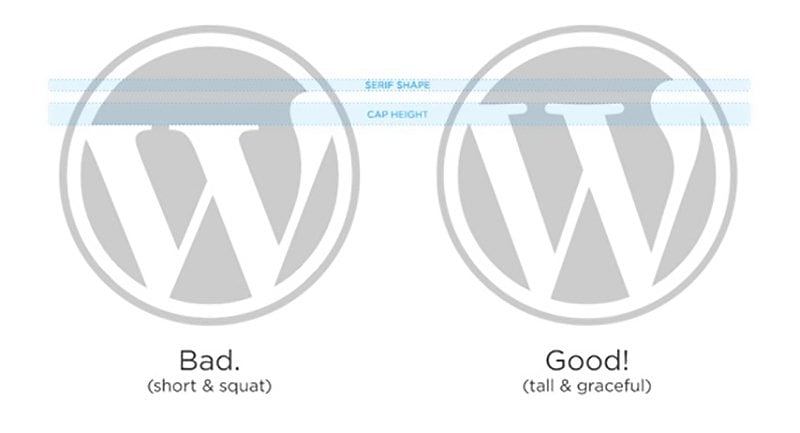 Fight the Fake WordPress Logo (Fauxgo)
In all the years I've been using WordPress I've never known about the Fake WordPress Logo, and indeed, this could even be really old outdated news.
But it's news to me, so I'm sharing.
Pretty sure I must be the only one who didn't know, but on the off-chance I am not, there are two versions: Bad (short & squat), and the Good (tall & graceful).
Now you know that not all WordPress logo's are genuine. Bet you now keep an eye out for the Bad version more than you might realise!
As WordPress states:
Friends don't let friends use the wrong WordPress logo. If you see one of these in the wild, please gun it down.
WordPress Desktops Logos
---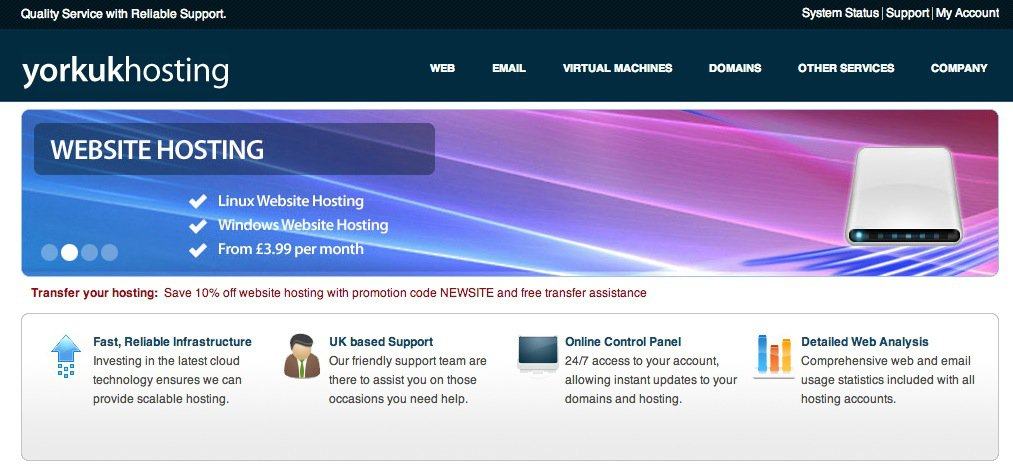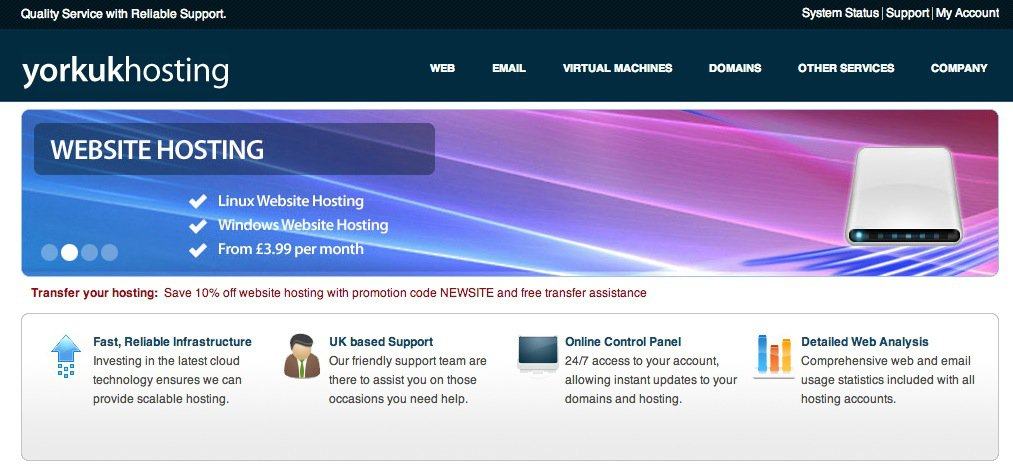 If you've been following me on Twitter over the last year, you might have seen the odd Tweet describing countless problems I had been experiencing on a daily occurrence with my website.
From having no problems whatsoever, hosted with York Networks since 2006, the last year or so had seen a complete downturn in site reliability and a deluge of hacks, attacks, bots and spam. I was experiencing all manor of issues, ranging from: brute-force log-in attempts, actual DoS attacks aimed at YorkUK Hosting and my site specifically, immense problems with comment spam, (oftentimes 1000's of spam comments/trackback in a single period on numerous days) site downtime for consecutive days, and general site slowness.
At this time I was on a shared server which meant the focus of the attacks on my site was affecting other YorkUK Hosting client's websites that were also sharing this same server. I know this posed many immense hassles for Nathan. I knew I was basically causing a shit storm of nightmares for him, and other website owners on this shared server.
Need to Find a UK Web Host? I Have Used YorkUK Hosting for 7 Years
Bear in mind that this shift from 100% reliability, for close to 7 years, to the complete opposite, seemed practically overnight, and was a complete shock to the system. At this point in time I had no real experience of WordPress vulnerabilities, had a pretty laxed attitude to it all, new nothing much about .htaccess, firewalls, Apache and it's various modules, WordPress security etc.
2013 up till now has been an incredibly challenging, frustrating, but also highly enlightening experience with my new found knowledge of all things: WordPress, various WordPress Security Plugins (Wordfence for one), .htaccess, Apache and associated modules, CDN's-Content Delivery Network Services (I use MaxCDN), cloud based web performance and security services (I use CloudFlare), good old grunt work, upgrade of servers, various forms of server security protocols, and more patience than I knew I ever had, and finally an unquenchable desire to completely give it back to all these lame-ass hackers, bots, bored teenagers looking for WordPress weaknesses and vulnerabilities.
YorkUK Hosting
I could, and can not, praise Nathan over YorkUK Hosting for his complete and constant dedication to helping getting to solve the multitude of problems that we faced, obviously as much for his own sanity and client well-fare, than just keeping me happy. But the fact is that we would be emailing at 1-2am in the morning, with suggestions, fixes, tweaks throughout all last year, even when I went to Devon in October, and realised my site was under the worse possible load, Nathan helped bring some order and saneness to my worried mind.
Being a self-employed logo designer, whose only real viewable shop window is my website, having any speed/reliability issues is frustrating, but knowing your site is, and continues to be down for days at a time, is a massive worry. I rely on my online logo design portfolio and blog to entice, delight and tickle hopeful new clients, and there is no room for my website to be down at all.
Although we didn't always have the answers at the time, often months of trying this and that, the journey that was taken has proven to be most rewarding, and enables us both to share and implement that knowledge and experience.
Sometimes it was easy to think it was simply the hosts fault, but I knew that I had to just keep chugging along, and keep focused on resolving rather than blaming. To move hosts would be a pointless exercise in many ways, but the main reason is that I was sure the problems would just follow my website/URL where ever I went, and crucially? Would I really find someone as completely dedicated (Nathan) to helping one of their clients (me) as passionately and as patiently as he did, I don't really think so. I also like to think I'm quite loyal in that regard, and tend not to make 'major' decisions without a lot of consideration. One doesn't simply throw away 6 years of practically 100% website uptime, when one hits a bad patch. Yeah sure, I do get stressed, I do panic, I do whittle off little panicked emails at 2am in the morning, but as I mentioned earlier, this experience was incredible frightening, and completely overwhelming to my own confidence.
The reality is now that my site is super secure, and much improved overall in WordPress site performance: we know the weak spots, we know what to look for and monitor. This whole experience has taught me that being more than pro-active is the only and best way if you have an active WordPress website and blog. 
Patience of a Saint
Obviously I can most heartily recommend YorkUK Hosting if you are looking for a good website host, but even if you are not looking for a new host, it's worth considering and contemplating the sort of relationship you have with the host you have right now. More so if your website is super important to you, but you've yet to hit the nightmare that took me and my site down a horrible horrible path all of last year.
When things are seemingly falling down all around you, having someone who seems to have, and exceed, the patience of a Saint is pretty bloody fortunate.
Oh, and no. I'm not affiliated in anyway with Nathan and YorkUK Hosting, there are no kick-backs or financial incentives to post about them. It's simply about time I wrote how greatful I am to have a host as dedicated as Nathan.
Practical tips, resources, help and guidance to come in more posts
I'll be following this post up with loads of security and performance: practical tips, resources, help and guidance that I have accumulated in this time, and hopefully this will be useful to some of you, at some point. The first post, in a few days, will probably cover just CloudFlare, as this is frankly the single bestest thing anyone can implement to introduce immediate security and performance benefits. With the a Free plan, which is for most people enough, there is simply not much of a reason not to consider it.
I've actually upgraded to the paid Business Plan, I like it that much. I haven't bought the company yet though… :)
---
COLT + RANE Ultra-Minimal WordPress Theme
If you enjoy the almost ultra-minimal then this COLT & RANE themed minimal WordPress theme may just be one to try. You can download the theme by visiting their website: COLT + RANE.
A fair few blogs of late have completey turned off comments following in the footsteps of more well-known blogs to never have had them in the first place.
I have mostly found comments to be mildly annoying. I am not the best at replying to any comments which I feel leaves me looking a little selfish, or lazy, or both which of course is probably true.
Saying that, I have always totally appreciated when someone does take the time to write a meaningful comment—even if I don't get round to leaving a reply—but those sort of comments are few and far between. The usual style of comments are the ones that typically get you in a bad mood upon first view.
Social Commenting
I have explored a few comment services like Disqus and LiveFyre over the last few years with the latter being the one most recently used. These do simplify the comment process somewhat, but they are not without disadvantages.
The main disadvantage is that they are quite bloated in code, resources, HTTP requests and leave your website doing all sorts of extra curriclar activity.
Given my recent website responsive redesign, and a strict focus on clean and fast loading LiveFyre proved to be a real resource hog making requests on pages not using comments.
It had to go, and I reduced HTTP requests by between 5-8 or so.
WordPress Comments
During the redesign I decided to forego any 3rd party comment system and revert back to WordPress comments for simplicity and speed. The next decision was made based on keeping my website design as clean and clutter free as possible.
Comments are messy and I have always hated how they just, mostly, mess up a nice looking website.
However, I didn't want to forego comments totally as they can be valuable and useful on occasion. An important differentiation is that I didn't want to draw attention to the comment section: to have comments accessible but not directly viewable.
The easy solution was to hide the comment section.
This is where I am now. The comments are not directly viewable unless you click the link which then opens the comment section up. Comments no longer clutter up the page and keeps the page looking cleaner and leaner.
Job done.
---
Time has come to dust off the old website—which I have been tinkering with for a good 3 years now—to bring in the new.
The new being a fully responsive WordPress website, blog and portfolio based on the Foundation/Boilerplate Framework and a modified, by moi, Foundation theme.
I have had a couple of attempts over the last year to get my website up-to-speed, but time and money hauling my ass out in a different direction. Although my existing site was OK, I knew that under the hood it totally sucked with incredibly messed up HTML and CSS. In effect it was my live sandbox as I tried to grasp aspects of developing and coding.
The end result was a design that I pretty much like, but lacked the details I so desperately wanted but couldnt do due to lack of knowledge and experience. So the website floundered in this state for some time whilst I kept on the look out for a way to turn the tables.
Responsive
Hard to miss how much this buzz word has infiltrated our minds, and with that I realised that any new site design without being responsive would be foolish and a complete waste of time.
Last week I took the charge and started researching all that was out there for responsive WordPress themes to see if anything came up close to my existing site design. Certainly plenty of responsive themes, but only a few came remotely close to what I wanted: Ari by Elma Studio being a worthy candidate. In fact I did play with this for a day or so, but a few features lacking caused me some hurdles that I couldn't quite overcome.
In my search I came I found some really nice Frameworks, but unless you have time and knowledges of developing these would prove to be far too technical for me to work with.
Foundation
One framework in particular, Foundation, caught my eye but I still had the same "lack o'skill" problem that plagues me in these situations. That being said I wasn't about to give up on Framework, as it did look damn sexy, and could easily imagine my website rocking a Foundation framework.
I decided to spend some time, on a seemingly futile excersise, Googling "Wordpress themes made with Foundation framework" and one entry nearly slipped my notice. I really thought that finding someone who had took the time to actually develope a bare bones WordPress theme with the Foundation Framework would be slim at best, but apparently I was being too cynical.
Not too much to read about the theme it as it is located on Github, but the developer, Drew(symo) states:
Foundation, for WordPress, is a blank starter theme with the exceptional capabilities of ZURB's Foundation Framework and HTML5 Boilerplate.

As a neat-freak designer, it's sometimes intimidating and frustrating looking at a WordPress theme framework that's jam-packed with unnecessary extras and bloated code. That's why I created Foundation, for WordPress, which offers only the necessary essentials to get your site running, with all the jazz of responsive web-design.
Features of Foundation Theme
Foundation, for WordPress, features everything ZURB's Foundation Framework and HTML5 Boilerplate have to offer, however, some changes have been made to tailer it to WordPress, these include:
All your common WordPress template files
Orbit for WordPress, ZURB's image and content slider tailored for WordPress, with the ability to manage your slider through WordPress
A ySlow score of 95 (in regards to 'Small Site or Blog')
SEO features such as an optimised Google Analytics snippet, robots.txt and Schema.org attributes
Beautiful, coda-style tooltips
Reveal for WordPress, a simple modal box by ZURB made to work in WordPress
A function to provide Google's jQuery CDN over WordPress' local copy
Failsafe jQuery, with a fallback to WordPress' local copy
To Sum Up
There is a long story version which I would find all too easy to explain in fine detail so this is the short version. I basically spent, almost, every waking minute from Friday morning to midnight Sunday remodelling Drew's WordPress Foundation theme to what you see before you now.
It's certainly not 100%, but I am absolutely thrilled with the general layout, typography and specifically knowing that everything under the hood is lean, mean and super clean. There are a few things that need to be ironed out in terms of details as well as a few responsive type bugs.
For the most part the new imjustcreative site is a brand spanking new platform from which to show my logo design portfolio and blog articles so I really couldn't be more pleased, more so as I managed to do it all by myself. It's a relief to know that the backed is also running cleanly as well as the site working well on a number of mobile devices, including the iPhone and iPad.
There is no way I could have managed this without the hard work that Drew put into creating the Foundation theme from the Foundation Framework so a huge thanks to Drew for that.
Do You Like This Responsive Theme?
As a little something from me to you I will be packaging this minimal and responsive WordPress theme, and making it available as a download. The core theme consists of a one column portfolio page template, two column featured project page template, two column blog and index pages.
If you are looking for a responsive and minimal style blog and portfolio, then I hope this might be of interest to you. you'll be free to chop and change it to your heart's content. The Foundation Framework is built on the following grid, and is just a pleasure develop and design design around.
Leave me a note below if you think you might be interested in the theme.
---
Four minimal WordPress themes from web designer Justin Marcus, who also runs the Siiimple minimal CSS gallery. All the following themes are available for free, but a donation if you use any of course would be appreciate by Justin.
MPW WordPress Theme
Download : Demo
un.complicated WordPress Theme
Download : Demo
MNML Galleria WordPress Theme
Download : Demo
New York New York WordPress Theme
Download : Demo
---
I have always had a fondness for neat and clean WordPress themes, but either I am too fussy, or really, there not that many truly worthy 'minimal' themes. They all seem to suffer from something that I can't quite put my finger on. One WordPress theme from Modula really appeals to me.
I put this small post together after seeing this list of Minimal WordPress themes : http://matthewlyle.com/wordpress/9-useful-minimalist-wordpress-themes/
Modula White Dwarf
About a year ago I stumbled on a site called http://www.modula.fi. Here I found several very nice minimal WordPress themes, one in particular really caught my eye, called Modula White Dwarf. This is the theme that currently resides on MonoExpression, my photographic portrait gallery website. This is pretty much default, the only tweaks I have made to the header and subtle text styling tweaks for the navigation lists.
Modula White Dwarf is based on Sandbox, but the theme download files for White Dwarf include Sandbox, so the installation is dead easy.
Modula Blue Giant

The other theme is Blue Giant, not so keen on this one, but still a nice alternative to some of the themes out there.
Blue Giant is a minimalist magazine style WordPress theme. The page layout follows a clear and concise two column layout. There are two fully customizable sidebars. One for the homepage and one for the other templates.
Blue Giant is a clean, grid-based starter layout for designers to install and style to their own liking. No widgets or plugins are necessary to use this theme. Simply download, unzip, upload to your theme directory and select Modula Blue Giant in your WordPress dashboard.
---
As this was my first giveaway here on ImJustCreative, I have to say how pleased I was with the general response. It was a fun one to do.
Due to the participation, there will certainly be more Rockstar Giveaways very soon.
The Winners
So two winners were picked at random using www.random.org and they are:
Taragh from London
Christian Bedon from Hartford, CT
Both have been notified and now on there way to having the 'Rockstar WordPress Book' in their lives.
RSS
Sign up to the my RSS feed to make sure you don't miss notification of the next Giveaway.
---
I have been a big fan of Rockable for some time and have read their brilliant publications. You will no doubt notice that I have Rockable Adverts plastered over my site, and I can say that these guides sell very well.
Since the utter success of the Giveaways on LoveHelvetica I figured I would give some of these Rockable guides away just because I can.
There are 2 Copies of the Rockstar WordPress Designer Guide to be given away for this post, there will be more Rockable Giveaways in a short while.
How to get your hands on a copy
Not going to get you jumping through hoops for this. Firstly, simply sign up to the IJC RSS Feed if you have not done so already. Then, just leave a comment below saying you have signed up, or have already signed up and that's all you have to do.
Duplicate entries will be voided.
I will use a random number generator (Random,org) to pick two names. I will then contact the winners to arrange the details of how to get the book.
Please ensure you leave a valid email address on your comment details.
Winners announced on...
I will pick the winners earlier than previously mentioned. The new date will be Monday 16th February so get your skates on.
B

ook Details

"Managing web content has always been tricky, but with WordPress, any web designer can have a flexible, free and powerful CMS to use not just on blogging projects, but on all sorts of websites. In How To Be a Rockstar WordPress Designer you will learn step by step how to take a straight HTML site and power it with WordPress.

During the course of the book you'll build THREE WordPress themes, a blog, a portfolio site and a general site with menus and submenus. Each theme demonstrates different aspects of WordPress theming and all three are packaged in with the book so you'll have Photoshop, HTML, CSS and WordPress PHP files to refer to."




Copyright © 2006-2016 All Rights Reserved Goddammit!
The Logo Smith - Freelance Logo Designer, Brand Identity & Graphic Design Studio.

25 Years Experience: Logo & Brand Identity Design, Graphic Design, Advertising and Print.

PR Agency Services: The PR Room -Technology & Internet of Things PR.