All Archived Posts in Web design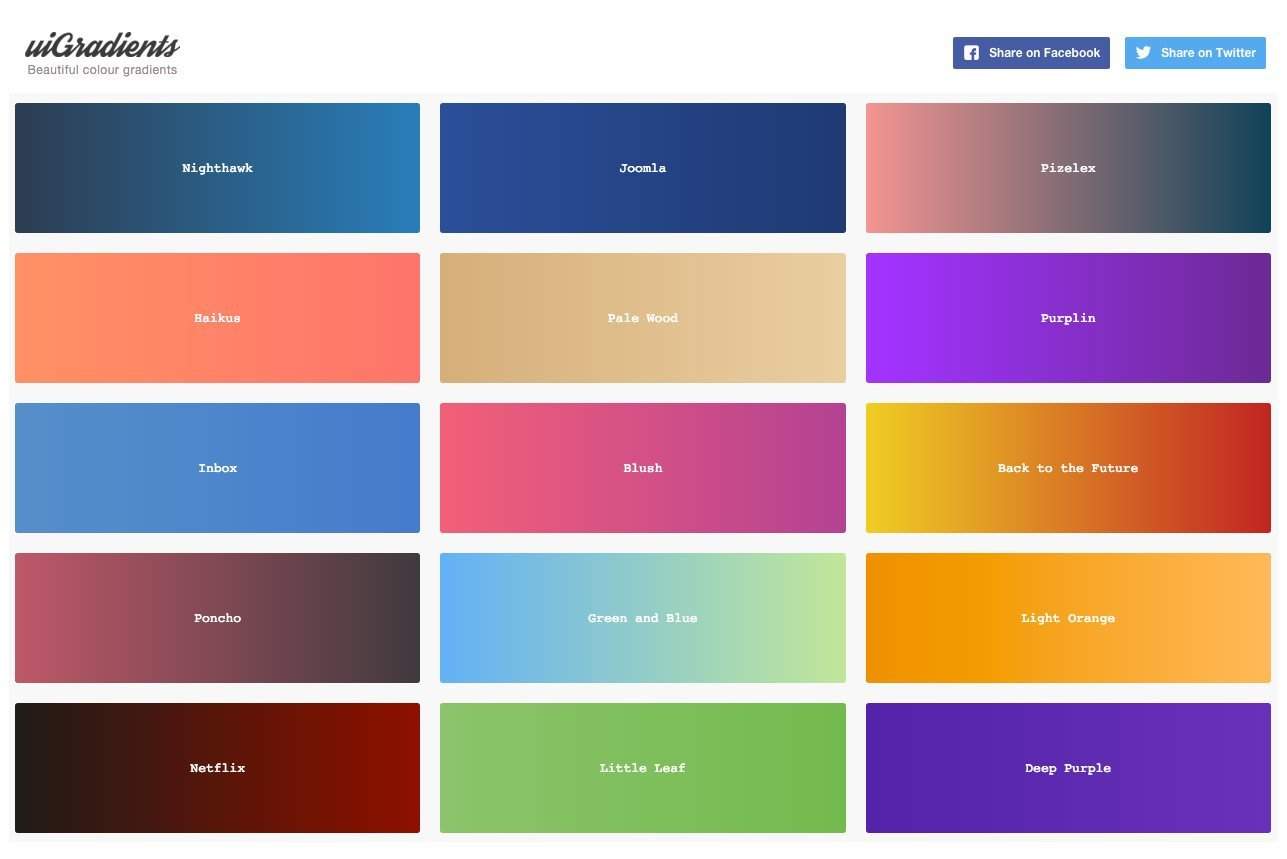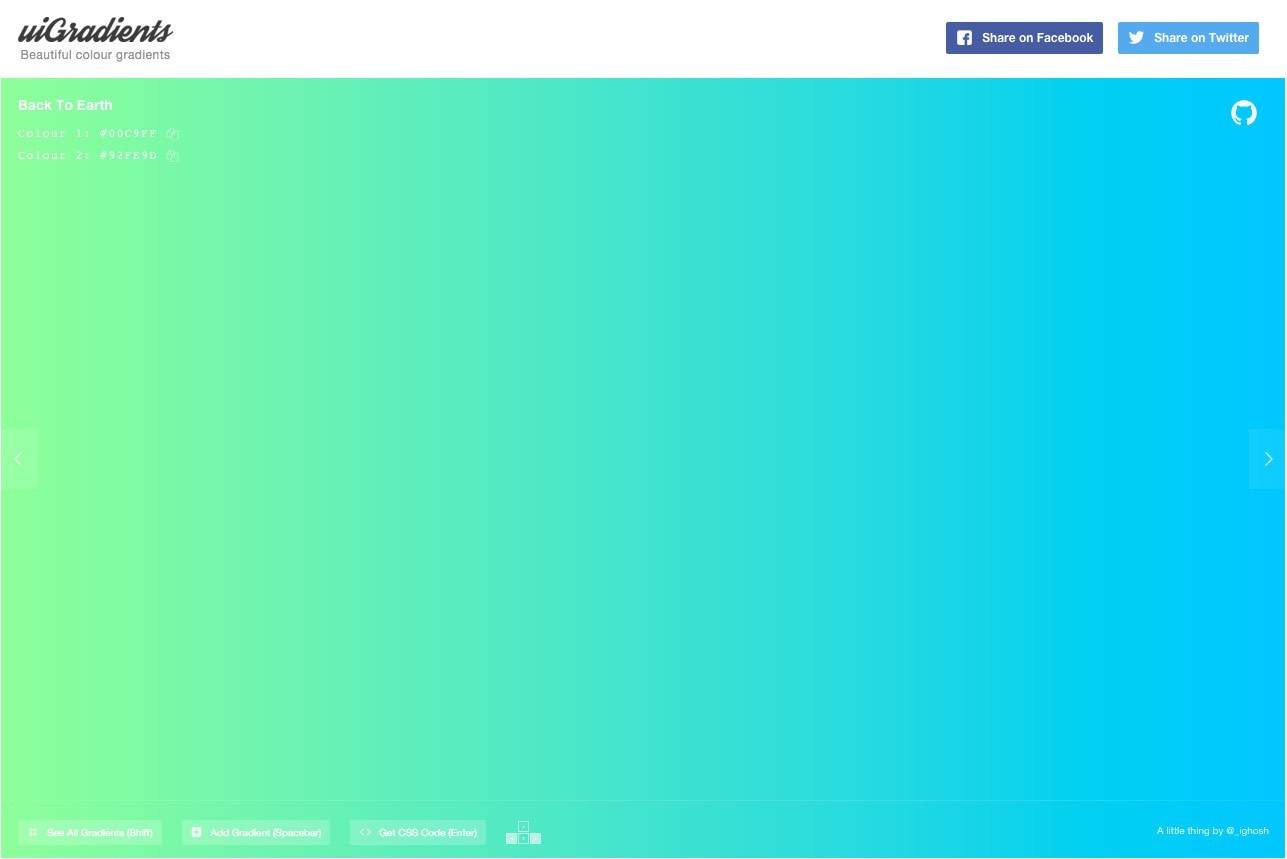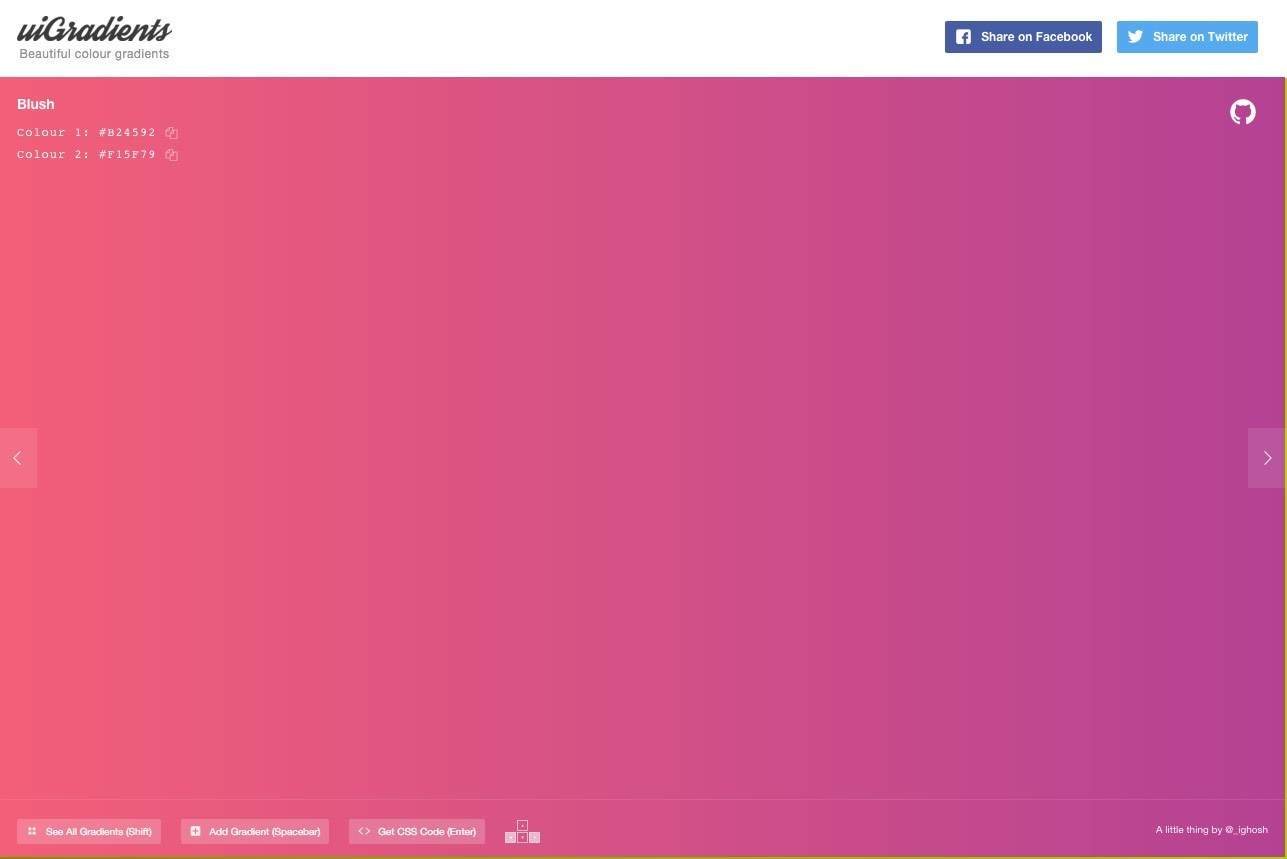 uiGradients: Modern Dual-tone Colour Gradients for Designers & Developers by Indrashish Ghosh
uiGradients: Beautiful Colour Gradients & CSS Code, by Indrashish Ghosh (@_ighosh), is certainly some very pretty, and quite useful, eye candy that will please many graphic and web designers.
I've had this lovely website bookmarked for a few weeks now, after initially tweeting it; it's been in my 'to blog' list until now. Christmas is all but here, and I wanted to post something colourful and useful.
Modern, dual tone color gradients for designers and developers https://t.co/FQqgh7LMpa via @_ighosh/https://t.co/FQqgh7LMpa

— Graham 'Logo' Smith (@thelogosmith) November 29, 2015
If you struggle to come up with pleasing gradients for your designs, then uiGradients is worth bookmarking. It'll allow you to select from a healthy library of colour gradients from which to bring your web designs to life.
You can also 'Get the CSS Code' (as below), which makes it super easy to make your website look really pretty:
background: #7b4397; /* fallback for old browsers */
background: -webkit-linear-gradient(to left, #7b4397 , #dc2430); /* Chrome 10-25, Safari 5.1-6 */
background: linear-gradient(to left, #7b4397 , #dc2430); /* W3C, IE 10+/ Edge, Firefox 16+, Chrome 26+, Opera 12+, Safari 7+ */
If you're the sort of person that likes to give as well as take, then you can also 'Add your Gradient', for instant Karma points:
Adding a gradient is easy. All gradients are read from agradients.json file which is available in this project's repo. Simply add your gradient details to it and submit a pull request
Given my recent adventures with the new responsive web site redesign for imjustcreative; this collection of books by A Book Apart seems quite a wonderful deal. Really looking forward to checking these 6 titles out, and getting 30% off in the process
Found via → Carole Guevin
Sadly no pretty pictures to look at in this Apple Web Design Guide from 1996, a 39 page PDF, but it is an interesting insight into Apple as well as a nostalgic trip down memory lane, and in internet terms it can certainly be classified as vintage material.
You can download the PDF guide via DesignersTalk.com
The following excerpts are taken from the Apple Web Design Guide.
About This Document
The Apple Web Design Guide is the result of Apple's desire to improve the user experience of the Web. We wanted to provide Web pagedesigners with a resource that explains how to apply a user-centereddesign philosophy to the implementation of Web pages.
From the introduction
We here at Apple would like to help make people's adventures on theWeb as good as they can be. Based on our experience designing,building, and testing easy-to-use computer products, we're offeringsuggestions for creating Web pages that are usable and effective.
This document contains information about general human interfaceprinciples that you can apply to designing Web pages. It provides somegeneral Web design considerations and links to other Web designresources that we've found useful and informative. This informationhas been drawn from our Macintosh Human Interface Guidelines,from experience and expertise on the part of members of the Applehuman interface community, and from information gleaned from theWeb itself.
We plan to expand the information in this document over time andare interested in your ideas.
This post is a run through for the Orb Web Solutions logo design. When the client approached my via Twitter, I was initially struck by the familiarity of the name and a sense of mild dread. If there was ever a overused and rarely well executed image, it's the orb sphere.
Orb imagery can be found in any number of places, ranging from the mystical, the now and the future. Yet, at least in my opinion, the orb has rarely been designed with taste. Do a Google search for Orb and you will likely see 100's of various incarnations of Orb.
You can't really get away from the true nature of a Orb, you can't just reinvent a whole new physical footprint for an already overused name just because it's cliché and overused. Although in this case, I wish I was able to.
Live and immerse yourself in the pain
But these are projects that I love. It is a challenge and an opportunity to do add your own style, to maybe try and do something more tasteful. Revisit the rarely naked foundations and shed all the existing make-up, leaving the bare orb soul.
Below are just a few examples of existing Orb logos found online.
And this is what it ultimately came down to. Most existing Orb logos and images appear to suffer from the predictable gradients, the shimmering reflection, the semi-opaque and mystical layer of pixel abuse. It's predictable, and yes, based on what a real Orb might look like. Yet, the Orb is made to look like this vastly complicated, unwieldy and garish beast.
When the an orb logo has tried to be simplified, it has usually fallen foul of some tasteless font choice.
I know all this sounds rather arrogant and 'hey, look at me, I can do better.' The reality is, one needs to be critical of other examples and styles that are close to the subject matter you are working on. You need to know in your own head what is acceptable, what is not acceptable in relation to your clients needs. Where you feel others have gone awry or been lead astray by a false sense of current trends etc.
If  in your heart you feel can't do better than what's out there, then this is not a particularly useful place to be for yourself or the client.
So what I am saying is honest and open, but it's based on necessity and it's my personal evaluation. You have to make these evaluations and often harsh assessments of everything else out there that falls into the same category.
The client gives the nod
The client approached me after seeing my portfolio and my particular logo design style. It was he who requested that I try to something 'clean and minimal' with his logo. This was an acknowledgment from the client that a clean and fresh look was needed for the Orb Web Solutions identity. He himself was acutely aware of existing Orb imagery and needed to take the more minimalist route.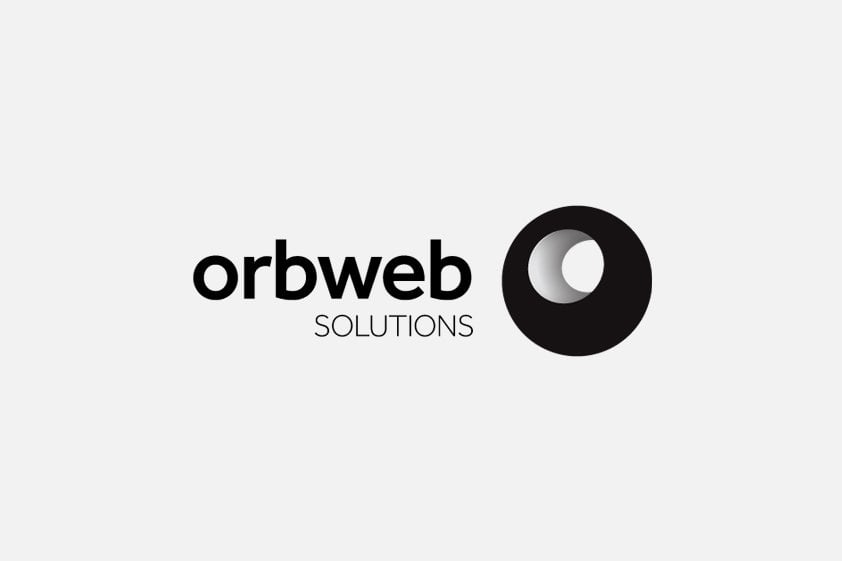 If the client had requested gradients, reflections and shimmering oil like textures I would have likely passed up on the project, it's not really my thing. Although, as you can see from this first logo idea above, I did use a gradient to try and create this feeling of depth within and through the Orb.
I quickly took a cold shower as I felt myself drifting to the darkside, a dark damp place where gradients and reflections control the universe.
It's so easy to get carried away.
The fact is, the Orb is a physical object, it does have reflections, it will mirror and shimmer in light. So what does this mean? Do you take it literally or do you dumb it down? Dumb it down was the decision. 2Dfy it. Make it less that what it actually is. Somewhat odd really.
You can't always reinvent the wheel
I quickly realised that there is little scope to do anything truly ground breaking whilst retaining clean, simple and minimalist style aesthetics. In one hand this was frustrating, on the other hand, posed a wonderful challenge. Such a fine line between overdoing it and under doing it. But who is to judge what is over and underdone? That privilege would mostly fall to the subjectivity of each individual seeing the design, but more importantly, the agreeable nod of the client, in this case, Jason.
Trust is infinite
For Jason's logo, I used personal preference more than usual. This was OK, because Jason had approached me based on my existing style of logos in my portfolio. So in essence, that is a discrete nod from the client saying, "It's OK, I trust you to do what's best." Fortunately for me, Jason also said this to me verbally. It's a wonderful thing when a client says that they implicitly trust your judgment on what is best.
Typography
I looked at a number of fonts, and I did explore the obvious first. Checking out a whole variety of geometric styles, but all this did was to reinforce my belief that the font needed to be neutral, not too square, not too narrow and not too round. Too round and it runs the risk of being predictable and cliché. If this was not called the 'orb', you would likely get away more with a more spherical font. Too square or narrow and the font would likely look out of place. Other failings would be an overly trendy or futuristic font. This is the fine line.

I settled on Effra from Dalton Maag, this has been a reliable font for me, it has been used in a few recent logo designs. It has a fullness to it, but it doesn't seem to be suffocating. The all caps looks particular solid and reassuring. A close 2nd was Foundry Monoline.
Looking for ideas
With the font chosen, I had to find some way to make the logomark. Orb is the company name, so no getting away from this, not using Orb was not an option. This started getting a little tricky, really wanted to personalise this somehow, but avoiding my list of cliché imagery and visualizations.
The answer in the end was actually quite straightforward, create a custom Orb wordmark. This would provide the ownable nature of the identity, and would allow me to create something unique.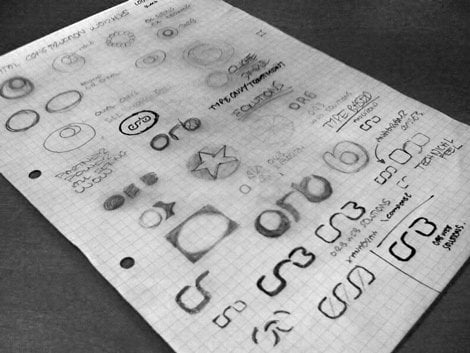 The overwhelming feeling was to start off by visualising 'Orb' as the company name opposed to trying to visualise a literal reference to a shiny, reflective three dimensional 'Orb'.
Once I made that decision, it then narrowed my focus, and didn't have to stress about falling into the 'Orb' cliché trap.
Sketching
The sketching started in Costa's, looking at a number of options for the wordmark, some falling foul of the geometric curse. The sketches at bottom of this sheet show the style of lettering that I ended up focusing on. I wanted to create a free flowing path where possible. Each corner radius curve is identical, which helps keep the 3 letters consistent and feeling 'as one', even though there is a gap between the 'r' and 'b', but even with this gap, I hoped that the flow of the line would almost make up for this. Creating a sense of oneness where there wasn't oneness.
I don't always use a sketchbook in my logo designs, but in this case, being able to use the squared paper certainly helped visualize and experience with the letter forms. Sadly I lost the most recent sketches showing the wordmark getting closer to the final design.
It took a number of attempts to get it looking and feeling just right, at least for me. It may suffer from being a little too 'tech', going against my earlier rant about modern typeface trends. My excuse is that it's use is minimal and is not used for the main wording. There is also the very real consideration that Orb Web Solutions is about technology, so I feel a clean tech look for this portion of the logo is more than OK.
All seeing
There is also an element of the Orb being 'all seeing' and 'knowing'. What was interesting with the creation of this wordmark was that it 'could' resemble a pair of eyes or glasses'. It's not a strong association, and is not meant to be, but there is a subtle visual link here.
I see this more of a icon than the company name, it's an iconic representation of what 'Orb Web Solutions is about', providing clean and free flowing web design and development services. This wordmark is functional, it has form, grace and simplicity on it's side and belongs to Jason. Because we are not doing anything dramatic or noisy with the logo in general, having this treated wordmark works. Given that it actually appears quite small, in relation to the rest of the logo, it's also subtle in it's application. This image above is just for visual reference.
Trust your gut
I steamrolled with this idea, finalising it before showing Jason. I have reached a point with many of my recent logo projects where I am able to 'trust' my main idea. Rather than providing too many differing sketches or concepts, on some occasions, when you feel you have a really strong idea, one that you are behind 100%, it then makes sense to only offer this one idea up to the client. Seems pointless to create choice when all that may do is create confusion. I was able to sell this idea completely, and the client can sense your confidence and commitment to it. This goes such a long way in creating the right environment for a client to accept your idea.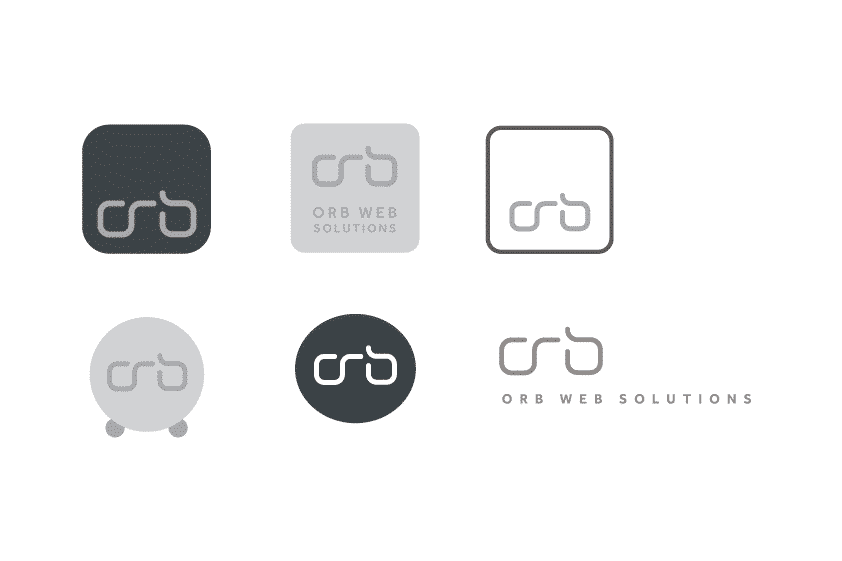 Putting it together
With the font chosen and now the custom wordmark, all that was needed was to put the pieces together. I did look at a number of alternative containers, some not even circular, basically giving a purpose driven 2 finger salute to the cliche and far to obvious circular Orb. I looked at using the wordmark on it's own, such as the lower right example, this was a desperate attempt to get rid of any 2D representation of that damn Orb. But I had to accept that in this case, an Orb is an Orb and is generally round.
I don't see the final design, the round thing as a Orb, I view it as just another round logomark container. :) Works for me.
During the 'putting it together' phase, Jason requested a couple of logo orientations. Nothing unusual about this request, so we were able to come up with 3 logo versions, as seen below. Now Jason has some flexibility with the application of the logo. Maybe he will use the single line version as the website header and then may use the vertically stacked version on his letterheads. Either way, the logo works well in each situation.
Final thoughts
Does seem odd that a design so fundamentally simple took as long as it did, yet this is quite common. Even though there were directions I knew we would avoid, I would still explore them as a matter of course. From the outset I was determined to design something clean, stylish, bold and functional, with an 'ownable' element and also a tinge of neutrality within it.
I am not for one moment suggesting this is the best Orb style logo out there, ever. Far from it. This was a personal challenge, challenging my own views and thoughts about the prolific use of Orbs in general. Determined to create a solution for Jason that upheld my own logo design style, the reason why Jason hired me in the first place. This is the crucial point to remember. Jason hired me for a reason, he felt I would be able to visualise the Orb in such a way that fitted with Jason's aesthetic taste.
Keeping to the clients brief, keeping on point.
The ultimate test for any logo designer is not if your friends and colleagues like it, but if the client likes it. If the client doesn't approve you have failed, regardless of what your creative chums think. Jason loves this logo and is, shall we say, well chuffed.
Client testimonial
Jason Reuter - Orb Web Solutions
I didn't care about the exchange rate (US $ to UK/EURO) when I came across Graham's portfolio.
I loved reading about Graham's process both before and after my company's new logo was completed. This is great insight into what truly became a unique mark for me / my company. I came to Graham with a unique proposition that all high-end logo design — which is truly all we'll ever venture to do — will be referred to him. This is more reinforced after viewing my finished product.
It IS about trusting the designer you choose, and I knew I made the right choice when I came across Graham/ImJustCreative's style. I tried to be the type of client for whom I'd want to provide services. By trusting his creativity, I got an end result that has received nothing but "wow" from everyone I've shown. Currently, I have a very basic website up my company, but of course, the logo takes center stage… and may even suffer a bit from overuse of "make my logo bigger cream". I could care less.
Thanks for the great work...FULL marks for ImJustCreative!
This is Part 13 of the Logo Design Round-Up series. This ongoing series showcases a collection of logos and brand marks, self submitted by a bunch of freelance designers and creative folk in many creative areas. These designers use the logos to sell, promote, brand and market their various skills.
Part 13 will follow soon, you can read Part 1, Part 2, Part 3, Part 4, Part 5, Part 6, Part 7, Part 8, Part 9, Part 10, Part 11, Part 12 if you have missed it.
You can see how I designed my own logo in this post : Bastardizing Helvetica for the ImJustCreative Logo Design
If you want to be part of this logo design series, then details can be found at the bottom of this post.
What this collection is not
This is not a competition, it's not a best of, it's not a who has the best logo, it's not a collection of logos that I have chosen. They are logos supplied by those that wanted to be part of this post. And a huge thank you to everyone who has submitted.
This series will go on indefinitely, all the time there are designers prepared to submit their logo designs. If you have submitted recently, but your logo is not included in this post, don't worry, it will be in the next one. I keep each post limited to around 12 logos per post, on a first come first served type of basis.
The logo submissions are displayed in alphabetical order, so no favoritism on my part here. :)
Logo Roundup - Part 13
Sean Corey - 5-squared - Web Designer & Developer - http://5-squared.com
I wanted to make sure that my logo would look good across a variety of mediums at all different sizes. I also really like the idea of having a unique 'bug' that could be used on its own and still be recognizable.
After about a million revisions, I finally came up with this. I modified the typeface to make it unique, and I also used 5 squares in the bug, so that it still makes sense when its used on its own. The name of my company comes from my birth date, 5-squared = 25... I was born on 5/25.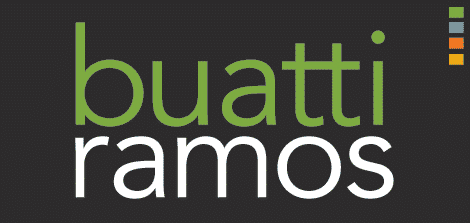 Alexis Buatti Ramos – Designer – http://buattiramos.com
For years I would sit down and say "Ok, It's time to brand myself." Then next thing I know I was working on someone else's project, designing another clients logo. I found that if I created a logo I would want to change it the very next day and so on and so forth.
Based on these experiences I knew my logo had to be clean and something that offered variety so I wouldn't want to change the whole concept everyday. Buatti Ramos is my last name and will always be my last name so I figured thats a given. Next I treaded in the waters of typography. I played with one name being bold, one not but how could I do that when both names are equally important to me. In the end I decided to keep the weights the same and change the color of one. Although "buatti" is a color and "ramos" is white, they present an equal amount of importance and hierarchy, one not truly standing out among the other. I wanted my logo be bold but offer that creative, playful feeling and so I choose a large type size in lowercase.
At this point I had cleared most hurdles that have stopped me in the past when it came to designing my own logo. It was simple enough that I wouldn't want to change it based on style but just to be sure I came up with a color scheme. On the top right you will see the four colors that rotate into the "buatti" typeface depending on where it is, content etc. So I any given day I can hand out one of my four color schemed logos on my business card.
Patrick Smith – C2 – Brand Development and Design - http://C2-cc.com
A lot of people ask me where the name C2 comes from. Before I founded C2 I had worked for a variety of agencies in Chicago where the name of the company was the owners last name or a combination of names. My last name ranks at the top of the most boring last names on the planet so I decided to take another path.
Ultimately I believe a lot of what we do as creatives is about making connections. We connect our clients business to a creative strategy. We connect those strategies to words and pictures. When we do our job well our ideas connect to people in a meaningful way. The C in C2 is a compressed version of "Connect 2".
I also like the idea of C having multiple meanings audibly such as see, and sí. The 2 can also have multiple meanings such as two or too. I know that's reading a lot into two characters but I think it brings some dimension to something that appears very simple.
Philip Thompson – G-R-A Design – Web & Graphic designer – http://G-R-A.co.uk/design
Creative Cultures Scotland is a charity set up to help the creative community of the North East of Scotland. We are currently going through a re-brand and a complete overhaul of our website "service" – as the old site was built before the real take off of web2.0 technologies.
The logo is designed to represent the "spectrum" of practitioners we try to help (from Crafters to Programmers, dancers to writers).
The logo also represents a rural / hilly context of our geographical position, but can also be seen as an abstract, vibrant "urban" graffiti style. A range of abstract colour pallets have also been created to use within the brand, an example of some advertising materials can be found at : http://twitpic.com/e8bwt. Typeface : Nexus
New Website Launching early September creativeculturescotland.co.uk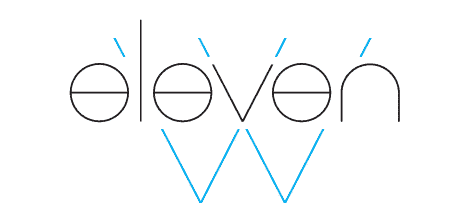 Isaac Stott – elevenwest – Multi Media Designer – http://elevenwest.co.uk
Our logo came from a love of shapes and colours. The shapes of the word eleven are structured being a circle, a line, a circle, an angle another circle and a curve. We also wanted something that could change colours and be versatile for it's different uses, though having one feature colour - cyan / blue, the colour that is in every colour.
I'm not a fan of using / recycling fonts, so i built my own letters in illustrator, working with the ideas of many the doodles of the shapes combined, going for a more rigid structure then hand-drawn, but not a thick blocky type, so it's not so imposing.
I love the old victorian letter W (like two v's crossed), so this too was worked into the design, which then became the feature inter-changeable colour of the logo.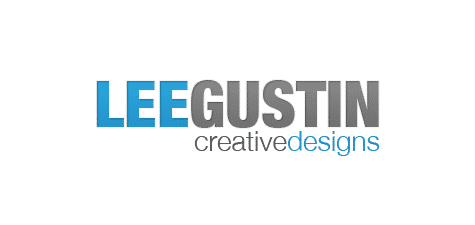 Lee Gustin – Lee Gustin Creative Designs – http://leegustin.com
When I decided to create a brand for myself, it was not an easy process. Designing anything for yourself as an artist is very difficult. I am (as I'm sure most  designers are as well) my own worst critic. I spent days doing sketch after sketch trying to make something fancy and creative with the L and G in my name.
I attempted to incorporate a mouse pointer into the logo at some point but that did not pan out very well. In the end, I told myself, "You love typography, so stick with a simple type logo."
I have always loved Helvetica as a typeface, being so clean and beautiful, so I chose Helvetica Neue Condensed Black as the main font. Helvetica Neue Light  is the font for "creative designs," creating a nice contrast in the thickness of the fonts. I feel the final logo fits my design style as best as I could; simple yet bold.
Miguel Carino – MGC – Senior Interactive Art Director / Interface Designer – http://miguelcarino.com.br
MGC is the online portfolio of the Brazilian Freelancer Senior Art Director / Interface Designer Miguel Carino.
Senior Interactive Art Director / Interface Designer.
Post graduated in web design and graduated in graphic design.Since 2003, working with design and art direction for interactive medias, web and graphic design.
Experienced in concept development, website design, identity design for different industries and agency's.
Anita Alvarez Cufari - Santa Creata - Online/offline creativity http://santacreata.com
After a lot of years working as a copy freelance, the evolution of the project I was involved pushed me to offer my services under a more corporate name. It was more than just copywriting or international campaign adaptation; it was about design thinking, graphic design, online/offline advertising, creative consulting and more. It was more about a net of cutting edge net of professionals working closely all over the globe.
So, I worked hard figuring out the naming. It had to be easily readable in Spanish and English, but also in any other language. Also, the identity should have been impacting, fun, sort of creative, but serious.
I came up with Santa Creata. It is different, representative and gives some freedom to play with slogans or copys. Also, gives me some space to play as a character online (via Twitter, Facebook, etc.)
So, I contacted "Santa" Sol Matas, one of my partners to work on the logo. She did a wonderful job catching the sparkling spirit of the brand maintaining that professional touch I needed. And one of the things I love about it, it´s people giving a second look to the iso figuring out what it is.
Jay Lohmann - Tag Team Creative - http://TagTeamCreative.com
We designed this logo roughly 13 years ago.  Since that time, it has only undergone one minor revision when we removed it's original dashed border.
Even though this logo is for our agency, I really believe that the original concept of the partnership of a Designer and Writer (Xacto blade and pencil) teaming up to produce great creative still stands solid, and the design/layout/color scheme have weathered many passing trends.
Wim Bussels - Student Product Design - ­ http://shownd.com/WimBussels
As I am a student Product design at the Media & Design Academy (Belgium) I need a logo to present myself at companies and design agency's while looking for an internship. This logo is meant to be used on business cards and in my portfolio. And in the very near future hopefully on a self-made website.
After designing lots of different logo's I was doodling during class and came up with this. I chose not to use an ambigram (although my name is) because this would not be original and innovative, what I try to be during designing.
The logo reflects my style of designing, simple, clean and geometric. I like products that need a second look to be completely understood and tried to capture this in my logo with the optical illusion effect. Because the logo is this simple it is easy to use on products, something I find rather important.  The logo can be used in all sort of colors, but I do like a grey color scheme.
Bogdan Boiangiu - Designer & Photographer - http://bbcversus.carbonmade.com
I am a graphic designer and photographer from Bucharest, and after over 5 years of photography projects, and 2 years of graphic design and desktop publishing, I started my own business as a freelancer and this logo was made for my first client a few weeks ago.
I wanted to make a bold/strong logo, easy to read and suggestive. The first step was to chose the font - went for Helvetica Extra Compressed for readability.
With the choosing of orange and red I wanted to be easily spotted. Provide -> sound - main message being seen first with the words "we" and "the" being read second - . With the face profile wanted to describe the human nature of the artists and of the people behind the project.
I added the glassy look to be like web 2.0, but it looks great in B&W and gray scale as well. Unfortunately doesn't have the same power when used on dark backgrounds.
End of Part 13 - Submit Your Own Logo
If you want to add your own logo to forthcoming versions of this post, then check out this post 'I want your creative business logo for forthcoming post'.
If you do submit a logo, then please ensure you submit a few paragraphs about how the logo came into being etc. Without this information I can't add your logo.
Flickr Group Pool
I have recently started posting all previous submitted logo's to a Flickr Pool called 'Designers Brands & Logos' to further max the self promotion for you guys.
Woop.
This is Part 12 of the Logo Design Round-Up series. This ongoing series showcases a collection of logos and brand marks, self submitted by a bunch of freelance designers and creative folk in many creative areas. These designers use the logos to sell, promote, brand and market their various skills.
You can see how I designed my own logo in this post : Bastardizing Helvetica for the ImJustCreative Logo Design
If you want to be part of this logo design series, then details can be found at the bottom of this post.
What this collection is not
This is not a competition, it's not a best of, it's not a who has the best logo, it's not a collection of logos that I have chosen. They are logos supplied by those that wanted to be part of this post. And a huge thank you to everyone who has submitted.
This series will go on indefinitely, all the time there are designers prepared to submit their logo designs. If you have submitted recently, but your logo is not included in this post, don't worry, it will be in the next one. I keep each post limited to around 12 logos per post, on a first come first served type of basis.
The logo submissions are displayed in alphabetical order, so no favoritism on my part here. :)
Logo Roundup - Part 12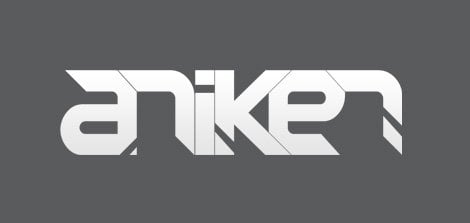 Jacques van Heerden - An1ken - Digital Illustration and Design - http://an1ken.net
Inspiration for the logo started back in 2007 when I needed something simple and elegant to trademark my work with thus leading to my previous logo design which I used for quite some time.
The end of 2008 I got tired of the way the logo looked and started brainstorming on some new ideas and doing quite the bit of research. It was only in February 2009 after contemplating and sitting down for hours on end with hundreds of mockups that I came up with the final that you see above.
Its Smooth, Elegant, easy on the eyes and looks damn good. An1ken which has the meaning to me ( Any 1 can ) finally got the logo up by the end of February and haven't looked back since. It inspires me every time I look at it, I hope it does the same for you.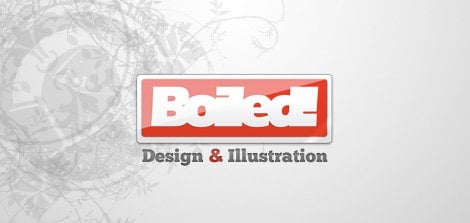 'Maarten van den Berg - Boiled! - Freelance designer | illustrator - http://boiled.nl
When I started in 2003 I got the name, because I wanted to be able to use it as an adjective for different things. For instance: Boiled! T-shirts or Boiled! Wallpapers. You can also use it like: "You have been Boiled!".  My first priority, of course, was getting a logo that could hold it's own for quite a few years.
Like a lot of other designer, I presume, I am my own worst client. It was hard to really get to a design that I wasn't bored with the next day. When I finally got the fonts right I decided on the color and put it away for a few days. When I came back to it I was still liking the feel, so I stuck with it.
The first version was just a red rectangle, with rounded corners and the Boiled! font in white in the middle. That would be my base of design, now I can alter it over time without having to completely redesigning the whole thing and maintaining the same feel. But as times change, so do a designers preferences and the evolution of a logo reflects that. I keep the liberty to update my logo and not get bored with it. So far I am still happy with it, I get really wonderful reactions, so I guess this version will be around for a while.
Joe Edwards - BrandJoe - Web & Graphic Designer - http://brandjoe.com
This was very much as self branding, self promotion process and I really wanted to focus my design on my interests in my life. So what are the interests in my life?
Geekery, which covers social media, computing and gadgets
Business, I really enjoy applying my skill sets to solve business needs particularly in the marketing environment
Basketball, as I've already mentioned
Design, has been passion of mine from a very early age
Music, have always had a keen interest in music, especially funky hiphop, motown, blues funk and soul (MOBO) although I do not just listen to this type of music and in my younger years enjoyed DJ'ing with friends such a DJ Tigerstyle 3xWorld Champ. It was actually you that helped inspire my design please read the blog post - http://www.brandjoe.com/blogsite/?p=167 but this was the initial thoughts.
Marwan Salfiti - Brandwell Creative - Branding and Web Development - http://brandwellcreative.com/
This logo I am submitting to you really embodies my esthetic as a designer. When I came up with the name for my company, I already knew in my head what my image would look like. So, when I set out to create a mark, I already knew that it would be heavily type based.
These days, there are so many tremendous type designers out there and some simply beautiful typefaces. There are almost too many choices, in my honest opinion. So, after some thorough thought, I decided to use my good old friend Helvetica. When I first started design, I became infatuated with Swiss style design and designers like Josef Muller Brockmann and Helvetica was simply love at first site.
But because Helvetica is so commonly used, I really wanted to try and display it with my own touch. You will notice that in my mark, I have made some adjustments to characters, relationships, as well as spacing. I did not want to destroy the original face, but rather compliment it's beauty to display my true message, "BrandWell".
Bright Tribe - Brian Dempsey, President - http://brighttribe.com
After co-founding a traditional interactive agency with all of our services under one roof and a few talented people "at the top," I started Bright Tribe with the goal of bringing together brightest individuals and companies with a single goal - to provide top notch brand/identity, creative, content, technology and online marketing solutions. Thus, the name "Bright Tribe" communicates a collaboration of experts - a bringing together of thought leaders from a variety of supporting disciplines.
The plumes are a play on both the words "bright" and "tribe" and can be fire or features.  We've carried this same idea in the dots over the i's with the arrows.  The color pallet is also vibrant, displaying a diversity of related and complimentary colors, similar to our business model.
And we have also been deliberate about the double alliteration in the name and tagline - "Bright Tribe" and "Smart Marketing."  Our clients frequently refer to our "tribe" of partners, reinforcing our brand in their own vocabulary.
Mark Ballantyne - Eagle Imagery™ Logo Designer - http://eagleimagery.co.uk
The logo I wanted for my business had to have impact - and have impact in spades.  After all, logo design is what I do and if my own isn't memorable what hope would my clients have for theirs?
Contrary to some extremely ignorant comments I've had over the years (albeit just three!) the logo is not the Third Reich Eagle (go have a look)!  The only similarity is in the wing tips (if you're being really pedantic).  If people think it is, well that's just their TV-influenced ignorance failing them.
The Eagle design was inspired by a fair few things; most notably the design and, importantly, the ethos of the ancient imperial eagles of central and eastern Europe.  Added to that, some influences by North and South American Indian/Incan design and there you have it.  The strictly angular nature of the Eagle is just a personal influence.  I have a penchant for sharp, orderly, clean lines.  It took four years to perfect the design until I was happy with it.
Why an Eagle?  I consider eagles to be awe-inspiring, powerful creatures at the top of the food chain.  The design serves, for me, as a maxim, a mission statement and aspiration.
This feature here is actually almost a world debut for the entire design.  It's been in use for ten years or more - and I actually have it tattooed - but I rarely if ever use it in it's entirety.  Instead, I just use the head and part of the left wing as an identifier on my site and materials.  Despite its complexity, it reduces extremely well and has become a versatile part of my branding process.
I feel I've achieved a certain degree of 'brand recognition' with the Eagle in the UK.  For market research purposes, I sometimes ask people in my business circles (non-designers) to recall and describe a designers' logo - the only one they can ever recall is mine so it must be working!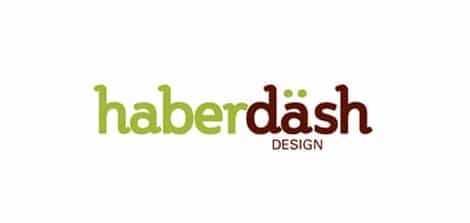 Anthony Rizzo - Haberdash Design LLC - http://haberdashdesign.com/
The haberdasher is a person who sold small articles of clothing and I vaguely compare that to design and its modern turnaround times with emphasis on the dash. I added the umlaut for character and another vague interpretation of buttons linking to the origin. We work primarily with corporate identity, branding, marketing and promotional design in print and web for small to medium businesses in the New York/New Jersey area.
Gary Stephen Callaghan - iZINER - Web Designer - http://iziner.com
iZINER is a re brand of my old company GcStudios, the reason for the re brand was really i got bored with the old name and wanted a change of style and a much snappier name. It took me a while to actually come up with the name iZINER, as you can probably see it basically stands for I Design. It's simple and easy to remember, much like the way I like my designs to be.
I choose the greyish colour because I had already planned out the colour of my website redesign so it fitted in perfectly obviously i have a few other colours of the logo saved so that it can be used on different backgrounds. The main colours are grey black and a light blue which is one of my favorite colours.  The reason behind it being shaped into a pencil is because i recently started drawing a lot especially web designs when I'm bored just start scribbling down storyboard ideas for new designs, so I thought I would show this by creating my logo in a typography pencil shape.
The whole iZINER type and pecil end where created using Illustrators pen tool.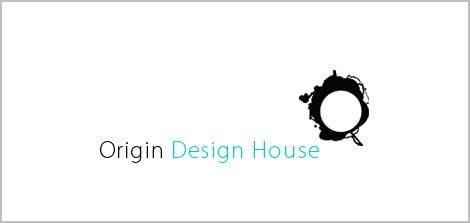 Derek Land - Origin Design House - Creative Director - http://origindesignhouse.com
Origin primarily does web design, but my design experience is steeped in graphic art, which I think comes through when I look back on the design process for the logo. It's a very "design theory"-type of logo, even though it looks so simple. We had worked up at least twelve different - some radically different - logos, but liked the simplicity of this one. Not to get too long-winded, but here's a bit of the reasoning behind this one based on our process and team ideas.
Origin has used an ink blotch, in some fashion, in connection with our identity for several years. I liked the idea of the ink blotch in part because it's a very organic shape but also because the free-form and sense of creativity it carries. Ink blotches are typical of an artist's work in progress - a very hands-on, creative-person type of idea but not so blatant and in-your-face. The ink blotch also isn't uptight and stuffy at all, which makes people a bit easier about talking to us.
The layout was based on several ideas. We had sampled the logo on the opposite side (justified left) of the type as well as centered above it. In the end, we chose the right justification for the logo because it strongly resembles an asterisk - which usually means there's a fact or basis in small print at the bottom. This "asterisk hint" works well because it adds a basis and factual, serious nature to the logo without actually coming out and saying it up front. In fact, this works even better when the logo is small because the detail of the ink blotch becomes less evident and more closely resembles a real asterisk (hardly ever, though, do we reproduce the logo smaller than 16pt). In the end, the suggestion of an asterisk and the creativity of an ink blotch worked very well together.
The thin, sans-serif typeface (we had tossed around Kozuka Gothic and Helvetica Neue before going with Vegur Extra Light) contrasts the carefree ink blotch by being business like and professional. The typeface isn't silly at all; it compliments nicely the 'asterisk' suggestion of the ink blotch. We had mocked the logo design with capitalization and then one with all lower case, but the former looked too "shout-y" and the latter didn't look serious enough and was a bit harder to read at a glance given the name has so many round characters (o, e, a, even the lowercase g).
We use one colours, with the black being changed white on a dark background and the "Origin Blue" we've used for years. However, the logo will work equally well in black and white, given the consideration we gave to the legibility of the typeface.
Erik Ford - pixel8 - Head Honcho / Design Freak - http://wearepixel8.com
When my business partner and I decided on the name for our company, I knew immediately that I wanted a type based logo that was incredibly clean, minimal and simple. I didn't want a lot of bells and whistles or an extravagant logo mark. If it was going to have a mark at all, it would be incorporated into type itself. In fact, my original sketches didn't even have a mark. It wasn't until I was on to my 20th iteration did I stumble upon the idea to transform the "x" into a person with the pixel as the head. My partner loved the idea at that point but I was still stubbornly fighting it tooth and nail.
But there was something intriguing about the concept, so I decided to flesh it out a bit more. The original sketch with the "x" mark featured rounded letter forms. I decided to drop that idea and make all of the letters block in shape. This gave the logo a linear look that I found appealing and, more importantly, it conveyed the essence of our company: modern and forward thinking. Plus, the straight angles created by the letter forms conveys a strength while the "x" shows our playful side. After that sketch, I feel in love with it. Sometimes these things do happen by complete accident.
Our name is obviously a direct play on the fact we are partly a graphic design house. But, we are also a marketing agency where people, and how they interact with our client's brand, are central to everything we do. Hence, "Pixel Person" was born and added to the center of the logo. As for colors, I chose to work with only two because, again, simplicity was the rule.
Ryan Gensel - Ready Set Project - Creativity Project Consultant - http://ryangensel.blogspot.com
Managing creative projects is hectic.  An individual in the role of Project Manager is required to understand the scope of the endeavor and the capabilities of the resources, human or otherwise.  I wanted to put Vitruvian Man in the place of a Project Manager, chasing documents, refining ideas, but always moving towards "form."  I used a grid and the divine ratio to compose, and the "floating documents" are the negative space of recursive arcs.  Without a briefcase the silhouette looks generic, but with a simple shape, our minds connect the business "busy-ness" related to the professional archetype.
"Ready Set Project", when dissected is an ironic phrase to encapsulate the services of a planning consultant, since the idea of "Ready Set Go" implies an initial pause before a leap.  Projects are not performed in a vacuum, however our minds again simplify things during transition, from thought to action.  Project planning is a discipline, not to be turned off or on, but to be a mindset of continual performance and improvement.
The traditional divine ratio is embedded into our minds, and is a repeated pattern throughout existence.  However, "media" is inherently fluid, but in context instantiates itself in "format" or "shape."  Integrating the universal pattern, the logo fits in any media, however it's perfect for none.  The best logo is someone else's, because what's been designed today, will have a different meaning tomorrow.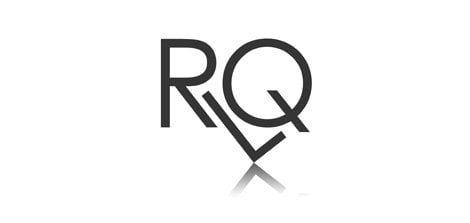 Ryan Littman-Quinn - RLQcreative - Marketing & Freelance Designer - http://rlqcreative.com
I approached the design of my portfolio site with a simple philosophy in mind: simple, clean, and grayscale (with the obvious exception of my art).
I designed my logo with this same philosophy in mind.  It is only a single shade of dark gray and while there is something a bit 'off' about the L (a subtle nod to my unique way of thinking/perceiving), the logo as a whole is balanced in terms of spacing and lining up element thresholds, which keeps it clean.
As mentioned before, throughout my whole site the only colors that appear are from my art.  I did not want to constrict my personal creative brand to a particular color scheme or texture/pattern.  I feel that this relationship between my simple, grayscale logo/brand and artwork is powerful.  Not only does the contrast highlight the color and essence of my art, but it makes a statement about my creative range and potential.
Ronald Troyer - Web & Graphic Designer - http://ronaldtroyer.com
This logo was created with a strong forethought on implementing my sense of design.In design, I believe the most beautiful creations implement a sense of minimalism. The four boxes are representative of my basic tenants of design. A good design should: fulfill a purpose, be functional, not complicate itself, and leave a lasting impression.
These were, however, implemented in more than just the logo design. In the design of my website, ronaldtroyer.com,  the boxes were used as an experimental form of navigation.
The typeface is Myriad Pro, bold and normal. The striking thing about Myriad is in it's simplicity and versatility. I can be used for both headlines, and body copy. I believe the reason I had Ronald be bold and not the common path of identifying yourself by last name, and therefore emphasizing it, was due to the community I lived in at the time of design. There were many 'Troyer' families, and yet I wasn't related to any of them, and so I decided to differentiate myself based on my first name.
Oh well. I hope you like the logo as much as I loved to design it.
End of Part 12 - Submit Your Own Logo
If you want to add your own logo to forthcoming versions of this post, then check out this post 'I want your creative business logo for forthcoming post'.
If you do submit a logo, then please ensure you submit a few paragraphs about how the logo came into being etc. Without this information I can't add your logo.
Flickr Group Pool
I have recently started posting all previous submitted logo's to a Flickr Pool called 'Designers Brands & Logos' to further max the self promotion for you guys.
Woop.
This is Part 7 of the Logo Design Round-Up series. This ongoing series showcases a collection of logos and brand marks, self submitted by a bunch of freelance designers and creative folk in many creative areas. These designers use the logos to sell, promote, brand and market their various skills.
You can see how I designed my own logo in this post : Bastardizing Helvetica for the ImJustCreative Logo Design
If you want to be part of this logo design series, then details can be found at the bottom of this post.
What this collection is not
This is not a competition, it's not a best of, it's not a who has the best logo, it's not a collection of logos that I have chosen. They are logos supplied by those that wanted to be part of this post. And a huge thank you to everyone who has submitted.
This series will go on indefinitely, all the time there are designers prepared to submit their logo designs. If you have submitted recently, but your logo is not included in this post, don't worry, it will be in the next one. I keep each post limited to around 12 logos per post, on a first come first served type of basis.
The logo submissions are displayed in alphabetical order, so no favoritism on my part here. :)
Logo Roundup - Part 7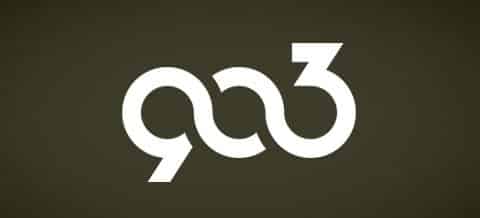 Aaron Gibson - Graphic Design - http://903creative.com
The name 903 refers to Route 903 in Mecklenburg County. For years my wife and I commuted an hour and a half (one way) to work. We quickly realized that if we were to keep this routine, we would have to make the journey just as meaningful as reaching our destination. Route 903 was always the first step in this journey every morning.
Now, 903 Creative applies the same philosophy to solving creative problems. With each design solution that is reached, there are lessons to be learned along the way. Whether commuting or designing, our belief remains the same: The journey is just as important as the destination.
I wanted to logo to reflect the inspiration that was Route 903, so it connects and flows, hopefully leading the eye on a journey through the mark.
Mike Metcalf  -  Code Greene - http://codegreene.com/
I was granted the opportunity to design a blog for our company so that we could better establish our credibility and web development expertise among the peoples of the interwebs. Our company (Code Greene) has always centered our work philosophy around the Japanese principle of "kaizen", and we have a healthy obsession with ninjas. Because of this, I wanted to create a logo for the blog using a typeface that would tie in with a ninjutsu theme.
I knew I had found the perfect font when I saw the ninja-star-like asterisk of Diavlo. The rest of the blog's design was derived from some of these early logo decisions, and I was even able to convert the brackets into some pretty sweets ninja swords.
Robin Johansen - Comfyrene - http://comfyrene.com
The word Comfyrene (if you replace the C with a K) means Electric Stove/Cooker in Norwegian. I wanted a simple, clean and versatile logo that could be used on different backgrounds and in different colours. The sign outside our office is in black and white - but on the site I use the logo in yellow on red at the moment.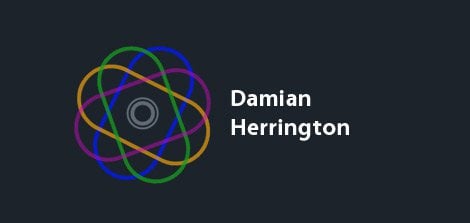 Damian Herrington - Web Designer - http://www.damianherrington.co.uk
I wanted a logo that was clean, easily memorable and something that signified a connection or a bond between me and my clients.
I took inspiration from a number of places including Apple's Genius Sidebar logo which then lead me onto the atom logo which I thought was apt with regards to a connection or bond I had in mind and Fisherspooner's Odyssey album cover. I liked the album cover because it had bright colours and when the lines overlapped they produced another colour. Combining the two I came up with my logo.
DCB DESIGN - Design, Communication & Branding - http://www.dcbdesign.net/
We are a design consultant agency and we are particularly good when it comes to branding, design and printing.
We love ideas, colours, shapes, words, images...basically everything that communicates.
The idea of the logo, was based upon "all elements coming together to create a concept."
Dnyanesh Mankar - Creative designer - http://www.dnyanesh.com
I recently got into designing and like everyone else I needed a good logo. So, I started digging up all the logo galleries for inspiration. Most of them had used Sans-Serif fonts which looked pretty cool. I thought about designing my own typeface for the logo but soon realised it was a tedious thing to do.
I wanted to create something simple and unique. I pretty much fell in love with one logo which had used a Serif font and then I decided to use a serif typeface for my logo. And ultimately, I came up with the 'D'.
Lucas Tetrault
What I really wanted to do with this logo was to stay away from any type of "phoenix" logo I had seen in the past. When I first thought of the name PhoenixWave I didn't know that I was jumping into a pile of "phoenix" names out there. (even in my hometown there is a company called Phoenix Technologies - blah)
There were a lot of Phoenix logos out there and they all typically used a bird shape (mainly the head and beak with powerful eyes etc.) - and I knew right away that was not for me. To me, PhoenixWave meant a wave of new ideas. A "rebirth" of new design perhaps. So with that, I tried to show wings coming up from below in a calm but powerful blue color to help push the "wave" concept home. I am still developing a type treatment to go along with the logo but for now - the wings seem to speak enough for me.
Mariusz Ciesla - Web & Identity Designer - http://mariuszciesla.com
When I re-branded from Dotmariusz Labs to personal branding (Mariusz Ciesla), I had to create new logo for my design studio, somehow resembling my personality and me as a person. I decided to go for something that involves my handwriting style and especially my signature with a swooshy "M" that I use while writing my first name when signing papers.
There were few iterations with a 100% hand-written logo, but those weren't so great so I decided to go with the "M" itself. I took the plain old "M" letter from the Nevis Bold font and started experimenting in adding "serifs" and swooshes in Illustrator. Also had few iterations with that until I came up with a final version that you can see now. Type used for the brand name and tag-line was also changing, from Qlassik Bold in the first iteration, through Mank Sans in second, to Justus - the font that I use now and I'm happy with so far.
I think logo is simple, easy to remember, somehow connected to me as a person, scalable and finally - works well with every color combination. Typography may be changing depending on the context, since the logotype is the most crucial part of it.
Matt Ambler Creative - Graphic Designer & Art Director - www.mattambler.com
My name is Matt Ambler and I'm a Graphic Designer and Art Director.  I graduated with a degree in Advertising so that is more what I cater to.  My favorite aspects are branding and logo designs.  I absolutely love developing ideas for and designing logos.
It is a difficult task to develop a personal logo.  Obviously, the logo should say something about the person and my logo does just that.  I'm sure you noticed that my logo resembles Volkswagen's logo.  I did this for a few reasons.  The main reason is that I have a strong passion for cars and the automotive industry.  The designs and performance figures are what drew me to cars at a very young age, so, I felt this should be reflected in my logo (as it is a big part of who I am).  The second reason I based my logo on Volkswagen's is that the logo will already be somewhat familiar to people.  Rather than creating a completely new identity and foreign design, I've personalized a logo that people already feel a connection to and recognize.
The final idea behind my design is that I bring a different perspective and vision to the things I work on.  I can look at look at logos, ads, brands, etc. and see them in a different light than others would.  Those are the ideas behind my logo.
As much as I do love reading about logo development and concepts, I hate writing about myself so I will end it here.  Please feel free to critique my design or just share thoughts or comments.  Thanks!
Matt Fouty - Graphic Designer - http://mattfouty.com
It took me a while to get going on creating my own logo because I didn't know what I wanted to do. One day, while feeling particularly inspired, I sat down and started sketching. The best thing I did was just start to explore what came easiest and natural for my logo, because, in the end, that would best represent me.
The circular symbol is a combination of the letters in my first name, Matt. You will see an "M", "A", and a "tt". I wanted a symbol that could be used without the text where appropriate.
The wordmark is set in Gotham. This font fits me well with it's clean, geometric look. I separated my first and last name by differentiating the font weights, and joined them back together with the line that crosses the "t"s and the "f".
For the colors, I wanted a combination that stood out as fun and creative, yet still professional. I settled on PMS 360 (green) and PMS 2925 (blue).
Tony McBride - Pixel Pie Media - Graphic Designer - http://pixelpiemedia.co.uk
The logo is an abstract image of the company name. The pixel is represented by the small square and the circle is the pie which is split into three to represent the 3 directors who formed the company.
I kept a simple cool colour scheme and font so the logo can be easily read at any size whilst also remaining timeless.
Mike Shields- CEO Schrödinger Pictures - http://getstimulustoday.com
I'm a filmmaker, and my first award winning script, is set in 1939, so, I wanted a logo that inspired that, so, the font I chose was ITC - Anna.
I used to have TypeStyler, but it didn't survive the computer update, and a closer inspection shows a few imperfections in what I have. Someone did the film border for me, and I think it plays. I also have an animated cat jumping out of a film cannister, but won't bore you with that :)
End of Part 7 - Submit Your Own Logo
If you want to add your own logo to forthcoming versions of this post, then check out this post 'I want your creative business logo for forthcoming post'. If you do submit a logo, then please ensure you submit a few paragraphs about how the logo came into being etc. Without this information I can't add your logo.
Flickr Group Pool
I have recently started posting all previous submitted logo's to a Flickr Pool called 'Designers Brands & Logos' to further max the self promotion for you guys. Woop.

This is Part 5 of the Logo Design Round-Up series. This ongoing series showcases a collection of logos and brand marks, self submitted by a bunch of freelance designers and creative folk in many creative areas. These designers use the logos to sell, promote, brand and market their various skills.
If you want to be part of this logo design series, then details can be found at the bottom of this post.
What this collection is not
This is not a competition, it's not a best of, it's not a who has the best logo, it's not a collection of logos that I have chosen. They are simply logos supplied by those that wanted to be part of this post. And a huge thank you to everyone who has submitted. For those of you that have submitted, but your logo is not here, you will be in the next part.
Logo Roundup - Part 5
Amanda Cobb - Freelance Graphic Designer - www.amandajcobb.com
My current logo (which I am quite fond of) grew out of a process over a couple of years. My very first logo, made when I wanted something fancy on my resume when I was applying for a summer job years ago, was just a layering of Wingdings swirly symbols compiled in Word (don't be a hater, we all start somewhere).
After design school training kicked in, I wanted something more professional, but not so generic. I actually didn't know at the time that I was going to end up as a freelancer, but was planning on having a personal portfolio site regardless, so decided to do something centering around my initials (A & C). I wanted to somehow combine the letters in to one shape/symbol, but in an organic and streamlined way. I played around with fonts on the computer for awhile, but nothing was really working. So I tried hand-sketching.
After a few ideas, I came up with this - the C being formed by the exaggerated swoops from the A. I really liked that it was unique, one continuous shape, clean and simple, but just a bit edgy, too. It was exactly what I was looking for.
Scanned, Illustrator-ed, and expanded to an identity package, I still use that same logo for my freelance business.
Andrew Kelsall | Graphic Designer | http://www.andrewkelsall.com/
My branding is based upon a silky-styled ribbon, which is formed into a loop and forms the letters "AK" ― my initials. I chose to design my logo this way, as I feel it describes what I do as a designer. If you look closely, the loop is a kind of optical illusion, whereby the 2 end pieces of the ribbon are never actually joined behind the stem of the "A".
As I am a designer who mainly designs custom and large-format graphics, I felt it was important for clients to take a look at my logo with intrigue. For me, having a very un-standard logo is important, as it is a representation of my design work.
Ben Gribbon | Creative Freelancer & Web Designer | http://bengribbin.com
My logo & branding is inspired by classic musical instrument branding, such as Marshall and Fender. I love the vintage, outrageously curvy script they use, and as a keen fan of guitars and related paraphernalia, I decided it would be cool to go down this route.
My portfolio also reflects this, with a subtle-ish use of copy and icons to create a kind of vintage, 1950's garage feel. I'm working on a few design updates to the site also to further show this.
Andrew Slifkin, blvd – A multidisciplinary design studio | http://blvdstudios.com

I wanted something modern and geometric.  I ran through tons of fonts, serif and sans-serif, trying to find the perfect style for the logotype, until one day I was in the Apple store messing around on a Mac Pro with a friend and we wound up designing our own letters and used a square to pull it all together.
Nathan Sarlow | Brand Development | http://cobaltcow.com
This revamp of the logo is actually only days old at writing. It replaces a similar logo which I used for the past 6 years.
The reason for the revamp?
Well I guess you need to look at the previous version (Google image search cobaltcow).  I'd had 3 people at different times and places mention that it had a strong suggestive theme to it (which was not intentional). The new version is a lot simpler, more compact and the type is a lot cleaner and fresher.
The name & brand origin
I was trying to think of a name that was simple, but added an element of interest. At the time, I was in the process of attempting to write a comic strip with a character named Clancy (the cow). In my sketching I drew Clancy looking out of a window frame and it stuck. I then just had to come up with some kind of cow-related name. I ran through a bunch of adjectives and colors before landing on Cobalt – both blue and with an existing 'computer' connotation. The first CobaltCow logo was actually a direct scan of a pen drawing beside some pretty horrific 3D word-art.
Thoughts behind the logo
The previous (and most well known) version, had the cow head in 2 halves, representing web design & logo design as the 2 main facets of my business. 2008-9 has brought about some changes in my life and I decided to refocus on marketing myself predominantly as a brand designer, so the 2 parts became 1 again.
Debbie Campbell - We Developer - http://www.redkitecreative.com
My logo evolved rapidly when I changed my business name back in 2007. I wanted something dramatic that highlighted the 'red' in my new business name, and that also showed off a little bit of creativity. The first version was flat, but when I found a tutorial on creating sticker effects for another project I was working on at the time, I made this version.
I used the Gazole font from SMeltery (great free fonts). I think the logo is simple and clean, but the reds make it pop. It looks good on darker, textured backgrounds but also works well on white.
Sarah | Madyson Designs | http://madysondesigns.com
I've been using the same basic logo for quite some time, but have only now re-designed my portfolio and brand to really use it more. The basic idea behind the logo is that I wanted something that was elegant and classy, but was also a little bit fun. I stuck with mainly type with just a small graphic element- the font lends itself to being overly flourish-y but I wanted it to be more simple.
The logo works really well in either color or monochrome applications, but I absolutely love the in-your-face red I use. It's a great strong color and has always been one of my favorites. In addition, the versatile style would work with any other color I would have a desire to use in the future.
Augustin Ruiz | Graphic Designer | http://octopoda.com.ar
Disclaimer: English is not my natural language, so bare with me with errors in this description.
Now to Business. Octópoda is not my first (but I wish is my definitive) self-brand.
For some time I had another brand for myself, called "delete". I dropped this one very soon and started working in a design Studio. Later on, sometime in the year 2008, I wanted to start having a name for myself in the design World, so I had to come up with some sort of artistic name.
Searching the net for strategies for self-branding, I came up with a blog (which I really don't remember the name) with some tips. One of them was asking your friends what they thought of me, naming 3 adjectives that defined me. This search lead to some common ones, which were: capability to adapt to different situations and intelligence (I have really good friends :P). Previously to this, I had already decided I wanted an animal-like brand, just for the sake of having a friendly and recognizable mascot.
When my research was over, I came up with 2 possible mascots: the chameleon (camouflage – addaptation) and the Octopus (adaptation and intelligence). I thought the chameleon, although one of my favourite animals, was kind of cliched among Designers, so I decided for the Octopus.
Then I came up with the name "octópoda": I didn't want anything too obvious, with "design" in the middle of the name, so I started researching for octopuses. Funnily enough, in Spanish, Octopus is "pulpo", but, researching, their genre is called "octópoda", meaning "8 legs" (which is very similar to octopus, in English) I thought this name gave me a sense of versatility that I could use in my advantage, so I took it.
And that's about it, colors were chosen to be warm and have a similarity to the real octopus.
Sam Marks | Freelance designer of websites | http://quilo.co.uk
The typeface is obviously my favorite Helvetica with a couple of slight tweaks to enable me to stamp my own style onto it. The logo usually appears in a couple of ways with different colours and effects to accompany it. At present this is my favorite way of using it with a nice mix of colours behind enabling me to leave the logo colour in pure white making the name "Quilo" stand out a little more.
Nancy N
I am freelance graphic designer working mainly in the print end of the spectrum. I'm originally from Mississippi and have often been told I was a true Southern Belle. When initially starting to brand myself, I thought about how I wanted others to perceive me and my business.
I consider myself a warm, hospitable person, so what better way to show that than to incorporate a pineapple, the universal symbol of hospitality? I have had this logo for about 8 years and feel it's time for a facelift and a more simplistic/less feminine approach. However, I still intend to keep the Southern charm going, ya'll.
Tyler Sticka | Interactive Design and Illustration | http://tylersticka.com
As an interaction and identity designer, I constantly stress the importance of creating meaningful experiences and conversations. After struggling with a myriad of slick, designerly concepts that I felt no personal connection with, a client at the time mentioned that she liked my handwriting. I lept back into my sketchbook, and this identity emerged shortly thereafter.
The mark is an attempt to communicate three key aspects of my identity, those being my personality as an individual, the human element of interaction design and a focus on facilitating conversations.
Alex Linebrink | Unstoppable Studios | http://unstoppablestudios.net
I had heard through the grape-vine at one point in my freelancing career that I was losing a few potential jobs not because of ability, but because I was young and without much of a portfolio, so I didn't seem "professional" enough.  So, I decided to take on a "Doing-Business-As" pseudonym.  I looked around the room (actually at my bookshelf), and the first word that popped out at me as catchy was "Unstoppable".  I did a quick domain search, and sure enough: http://www.unstoppablestudios.net was available.
Of course with a newly formed design business and website, I HAD to have a good logo.  That was the part that intimidated me a bit.  I'd done a lot of web and graphics design before that, but never a real ground-up logo.  So, being young and inexperienced, I really didn't have a very good methodology for my logo creation.  I suppose the first thing we do when we're out of inspiration is to just look at the words and letters we're working with.  "Unstoppable Studios" was WAY too long to fit into a logo, but the initials "U.S." weren't.  So, after a little searching for a powerful font ("unstoppable" is a pretty powerful word) and some size and position tweaking, I came upon the "S" in the "U" logo.  I could see that 2008 was going to be the year for orange, and I needed something high-contrast to go with the "powerful" and "unstoppable" theme, so that decided the orange on black theme.  I'm also a huge fan of modern/urban grunge, so thus was born the background fibers and grunge stains on the text.
I did "clean" things up quite a bit for my professional business card.  That is more the original look, and I attached a couple quick pictures of my business card (photos so you can see the foil stamp effect) in case you're interested in those.
This is Part 2 of the Logo Design Round-Up series. This ongoing series showcases a collection of logos and brand marks, self submitted by a bunch of freelance designers and creative folk in many creative areas. These designers use the logos to sell, promote, brand and market their various skills.
If you want to be part of this logo design series, then details can be found at the bottom of this post.
What this collection is not
This is not a competition, it's not a best of, it's not a who has the best logo, it's not a collection of logos that I have chosen. They are simply logos supplied by those that wanted to be part of this post. And a huge thank you to everyone who has submitted. For those of you that have submitted, but your logo is not here, you will be in the next part.
Logo Roundup - Part 2
When I first began thinking about personal branding a few years ago the only thing I could ever come up with was spelling out the words "Kyle Steed Design" in Helvetica bold, sometimes Helvetica Neue Ultra-Light, and leaving it at that. Well sometimes I would run all the word together with no spaces and through in some different colors to differentiate between the words. But it always left me underwhelmed and not very excited about how I wanted to express myself to the design community at large.
Now jump back in my time machine with me to the year 1982 when I was brought in to this world with the surname Steed. Of course as a baby I never thought about what this meant to me, and it wouldn't really become so prominent until 2003. August 19, 2003 marks a significant day in my life, it's when I made the decision to leave home and join the military. For the next four years I would no longer be know as Kyle, but rather as Steed. And then thanks to the wonderful people at Dreamworks pictures who made the movie "Shrek" with that damn donkey who said the line "I'm a noble Steed". Oh BOY! That never got old to hear from people when they first met me. Not only just the quote itself, but the way everybody tried to say it just like Eddie Murphy. I'm glad those days are over.
Maybe that was a little too much background. In either case, within the last year working full time as a web/graphic designer I have matured in the way I wish to present myself. And then just a couple weeks ago, at home with my wife on our couch, I got a sudden burst of inspiration for my new logo from an illustration I saw of a horse raised up on his hind legs. (http://www.twitpic.com/qv5y) Then I knew that I would want to simplify this down to just the head and do it by hand. So I came up with a few rough sketches (http://www.twitpic.com/qzu3) and the idea was born.
I think the symbol of the head of a steed makes a very strong statement about who I am. To me it represents strength and security and integrity. All of the things I feel I have. But there was something unsettling about this iteration (http://www.twitpic.com/raf2) and when I took out the eye the whole logo just felt complete.
I wanted a simple clean looking logo, easy to read and pleasing to the eye.  I have added some detail  to the "Lo" part of the logo to subtlety differentiate it with my first name. I chose accents of magenta and cyan to complement my current website, these colours can change easily if I redesigned my site in the future. I added the detail to "Lo" because people were calling me albertlo as my first name not realising it was my first and last stuck together.
The logo is generic enough but has enough detail in it to integrate into different mediums such as web and print and for it not to get dated in any hurry. Helvetica has stood the test of time so far so why not follow that way of thinking and pay homage to the font. If I changed my site the logo would still stand out well.
Another Color founded in 1975 and was originally based two concepts.  The company was first founded by 3 designers, all from different ethnic backgrounds.  The company was also originally only graphic design, so color played a major part in the concept idea.  Typography was also chosen to be stylish and timeless.  Lately its been taking on some new changes, but the logo stands strong and is a testate to a great design.
I prefer the logo on a black background.  Since our concept was to develop an "emblem" like you see on classic/vintage cars with the contrast of the chrome against the car body.  When I use our logo on a dark background, I like to incorporate some texture. Here I'm using a shot from a Ford Mercury engine compartment.
The Jeff Fisher LogoMotives identity initially went through a ten-year
design evolution (http://tinyurl.com/4mx6wl) before being put into use.
The logo has branded the design efforts of Jeff Fisher for over a decade.
"Having selected a rather odd and somewhat controversial name for my design business, pixeldeath, I wanted to create something that almost reflected the exact opposite of the name. Strange, yes. Memorable, hopefully.
The main colour behind pixeldeath is red. The colour was influenced by many things, one being passion. Being in 'your face' is another - and lastly, I don't think there is enough red on the internet... ha ha.
After about logo, it was a result of about 40 odd ideas and mock-ups that I worked on for over 4 months. I ran the design past as many friends as I could, got input from designers I knew and then the logo took shape. Comments such as "that is trendy", "that's not very you", "huh?" were all taken into consideration.
The outcome is what you see today. I consider it  classic in nature, almost symbolic, I guess, classy but still retains a certain edge about it. Overall I feel it is powerful and reflects not only myself personally but also what pixeldeath is all about."
I've always loved the idea of mythology and magic, and I wanted to give a bit of an impression of websites being a bit magical, created by smoke and mirrors (hence the company name)
The pixel motif is obvious, with a nod to the feeling of building blocks. I wanted it clean, simple and completely adaptable.
John Wang - Web Design and Development
I decided to brand myself instead of a company. I picked a script font for my name to make it more personal. And a legible yet still playful font for the description of the main services I provide. I picked iconic images that represent tools that I use to provide the services.
Chris Williams – Seedubble
Motivation: Started freelancing 10yrs ago on top of agency work and needed my own id.
Inspiration: My Nickname. Google. Yahoo. Landor. Rand. Carson.
Reasons for choosing 'that' style over all the others: Wanted something unique and personal that represented my design style and experience without being literal. Luckily worked as domain name and extended into online id.
I agonized for over 2 years on how i wanted to brand myself. I tried and rejected a bunch of agency sounding names and could never hit on one that sounded right. So I stepped back and realized that I was over-thinking. For a decade, people have called me "oak" and I've signed my name on art with a stylized version of "oak."
I realized that I already had a brand image of sorts connected to this name, that it was pretty strongly associated with my professional work, and basically...my signature mark WAS a logo for all intents and purposes, it just had to be refined. The mark I am submitting is the result. I try to present it on the stylized color background I am including because it references the design of my personal website http://atimcalledoak.com and also because it allows me to produce unique avatars for various applications based on the mark that have a common visual language and still help to reinforce the overall brand.
"I wanted a simple yet classy logo to represent my work, I used my initials to create this 3d illusion shape. I felt it works perfectly"
Thanks again to all those that have submitted logos, its been really cool checking them all out and reading the reasons behind them.
Clearly you have come here from Twitter, unless of course you haven't but for arguments sake lets assume you did.
What follows is a brief (possible waffling and moderately boring) video presentation of me and something about what I use Twitter for and what you can expect if you start following me etc.

ImJustCreative Twitter Landing Zone :) from Graham Smith on Vimeo.
Feedback
Feel free to leave outlandish remarks, totally unhelpful crititisms and if you feel charitable, maybe even the odd 'nice vid'. I decided to make the Twitter landing page a post just for this reason, so people could leave comments should they/you want to.
I like to consider myself a valuable and fun person to have in you're stream. I post a lot of links on typography, logo design, identity and branding. As well as whatever is hot that day and worthwhile general news.
Im pretty 'raw', in that I am myself and tend to say what I'm thinking, and tend to use various profanities in context to what I am talking about. I like to debate and argue topics. I am very pro-active on Twitter.
I don't immediately follow back all that follow me. It is logical that there will be people that follow me that I personally will not share any interests in, in these cases I tend to not follow back. I like to have meaningful associations with people on Twitter, and that means with people that I can relate to in one way or another. So please do not be offended if I don't follow you back immediately. If you take part in conversations, help RT messages, then I will definately follow you back. I make a point of adding new followers each day, but I do it on my own terms and don't feel it's right to HAVE to follow back 'just because'.
Elsewhere
FRIENDFEED : I have a FriendFeed group called 'Logo and Brand Identity'. Where I post alot of goodies that I come across each day, so it's worth signing up to if you are interested.
POSTEROUS : I also have a number of specialist blogs based around the above. Fonts and Typography, Typography Posters, Logo Design, Identity Design, Grahams Personal Blog and a heap of other mini-blogs on Posterous.
HELVETICA : I am a Helvetica nut an dhave several blogs dedicated to this fine Typeface. LoveHelvetica is the name. There is a Flickr Pool as well.
MONOEXPRESSION : Being a photography enthusiast, I have created a neat project called MonoExpression.com. If you appreciate black and white photography and portraits, then I am sure you will really appreciate this site. I am always looking for new photos to add, so please do consider submitting.