All Archived Posts in wallpaper
---
Retina Wallpapers by Tim Van Damme
Tim Van Damme (@MaxVoltar) has put together this colourful set of Retina quality Macintosh OS and iOS desktop wallpapers. If you like to colour coordinate your precious Apple family then this set will provide you with wallpapers for: 27" Cinema Display, iPhone, iPad and MacBook Pro.
I made some wallpapers for your retina devices: drbl.in/ezsK

— Tim Van Damme (@maxvoltar) July 4, 2012
Don't try and download the images in this post as they have been downsized/upsized and optimised.
K You can download, and appreciate, Tim's work via his Dribbble page: Retina Wallpaper
I have downloaded the Cinema Display wallpaper, and it does look mighty fine with a nice nod to Apple's prior colour form.
---
The Characteristics of a Typeface wallaper by Arno Kathollnig @arnoKath is quite a visual feast if you are looking for a new desktop wallpaper, and just happen to dig typography with a very classic touch.
Not sure it's the most legible of typeface anatomy posters I have seen, but it is certainly very striking as a display piece.
There is detailed text via the Flickr image, and this is where you can download the 1920x1200 wallpaper.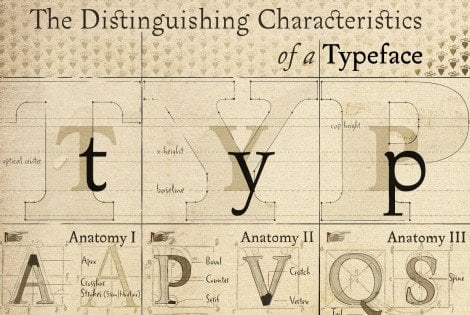 ---
It took a flash of inspiration, all be it rather long in coming...
What to do with my photo collection. Surely I can do more with them then them just sitting in virtual stillness. So, in a very vain effort to create something more 'organic' than a still photo, I will be creating some special edition branded desktop pictures. For the moment, I will create just several sizes of each, just to see how it darn goes.