All Archived Posts in tumblr
---
Last Updated:
September 14th, 2016
| First Published:
February 19, 2014
| Subscribe with
or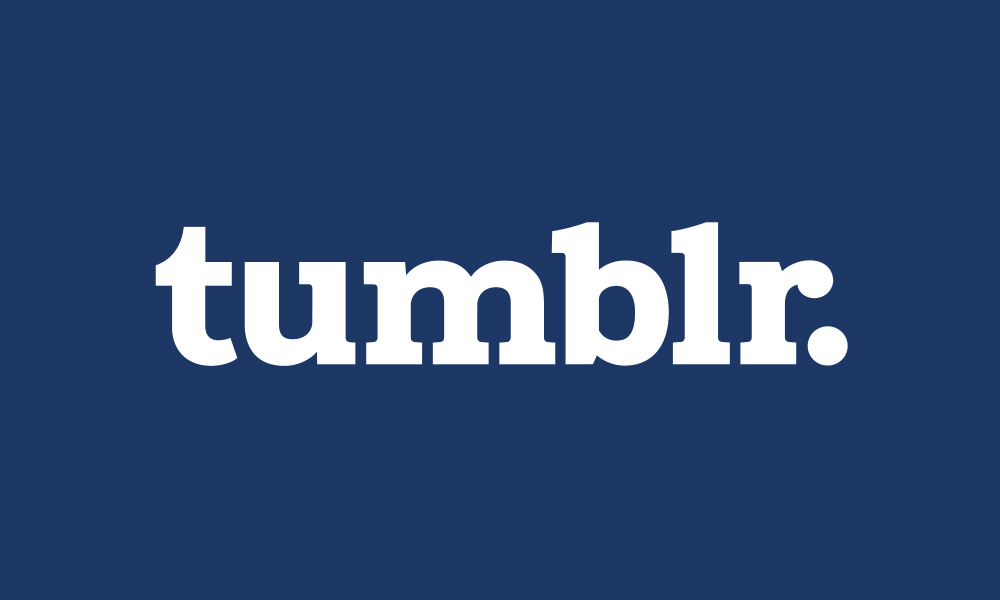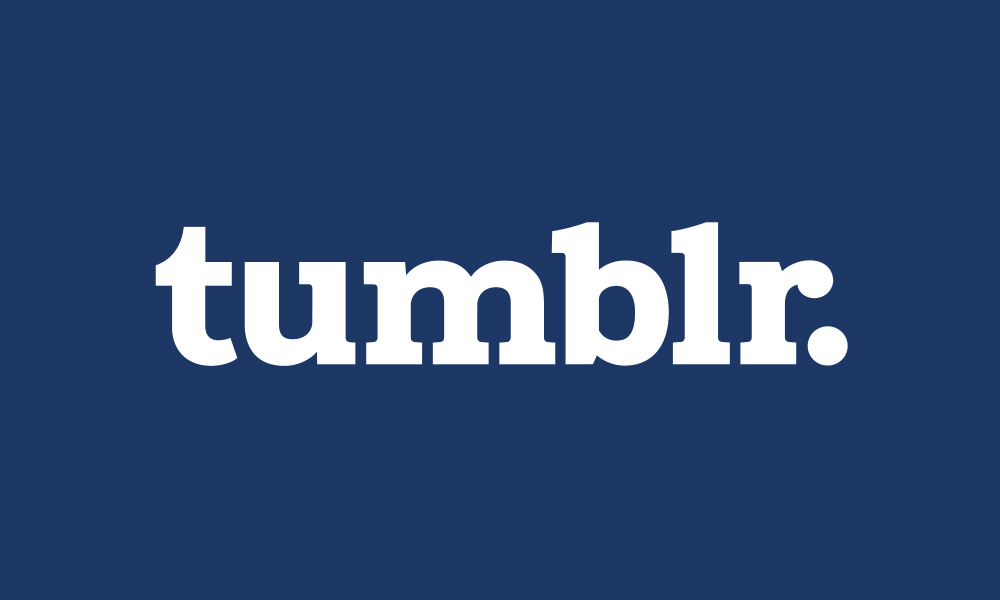 I actually love it when a brand redesigns their logo, but due to the subtleness of the logo design—in this case, more of a freshen up than a redesign—the roll-out ends up being somewhat low-key. Can't say I have my ear completely glued to the ground, but I do like to think I'm reasonably up on logo news, and sometimes even catching new stuff like when Flickr recently changed a colour in their logo.
I only caught a whiff of the new Tumblr logo this morning, over on Brand New: Blink and You'll Miss it, whilst catching up on my RSS feeds.
Practice Restraint
It's one of those logo updates that just completely makes sense, restraint was practiced (which I always really admire when it's done right) with careful attention to the new letter shapes and their overall connectedness as a whole.
Overall, the new Tumblr logo feels: more tumblier (bouncier?) and friendlier, yet at the same time also more refined, solid, and as musicians would say: tight.
The Tumblr in-house design team seems to have completely nailed this one good and proper.
The one down-side, which seems to be a general consensus across the internet, is that that the 'u' looks a bit odd where it's missing the upper left serif. More so because the m, b, l and r still have it, so has a somewhat lack of consistency, but nothing major. I can see it annoying some people…
As a little side-note: This is a nice little lesson in logo redesign restraint that Yahoo (Marissa) should, at some point, ponder over. Almost a shame Tumblr didn't do this first before Yahoo completed nuked their own logo redesign.
New & OId Tumblr Logo Comparison
Just mocked-up a quick logo sheet with the old and new Tumblr logo as a couple of overlays, so you can better see where each letter has changed. In fact, some of the changes: specially the 'r', do look pretty major when you look at the letters individually, but when the logo is viewed as a whole, not so much.
With the 3rd example titled: "Old (Pink Outline) & New (Blue Outline) Overlay with shifted letters", all I did was to shift the letters sideways a little so each letters overlay was aligned more vertically aligned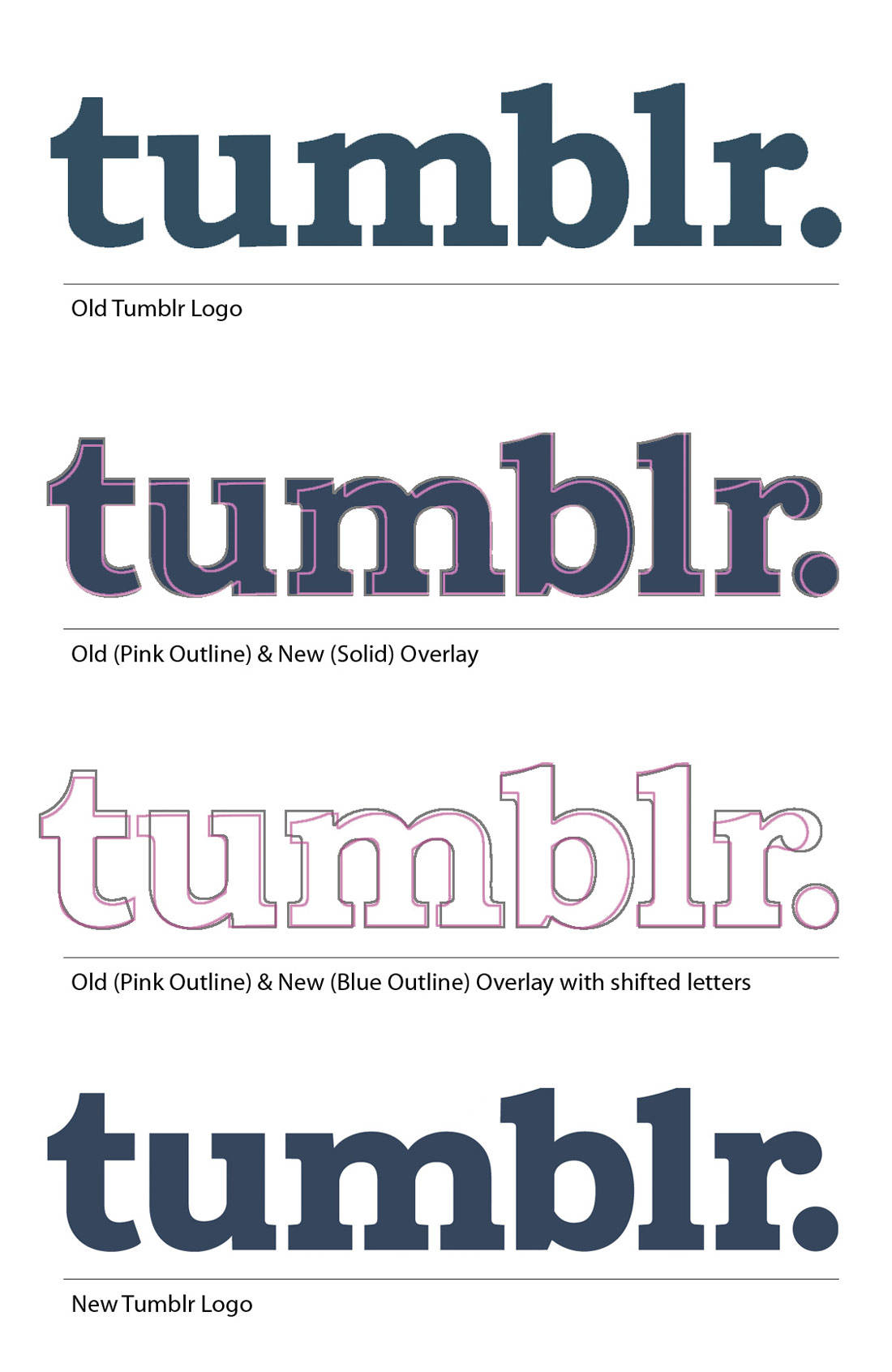 Tumblr's Logo Guidelines
Loving Tumblr's simple, and lighthearted set of logo guidelines.
Far from being anal like Twitter, Tumblr are allowing some flexibility in the use of their logo, such as using different colours of the initial 't' logo, and even use different style containers. Great to see a brand as entrenched into society as Tumblr is, still allowing a decent amount of flexibility in the practical use of their brand ID.
Way to go.
---
Last Updated:
September 14th, 2016
| First Published:
December 13, 2013
| Subscribe with
or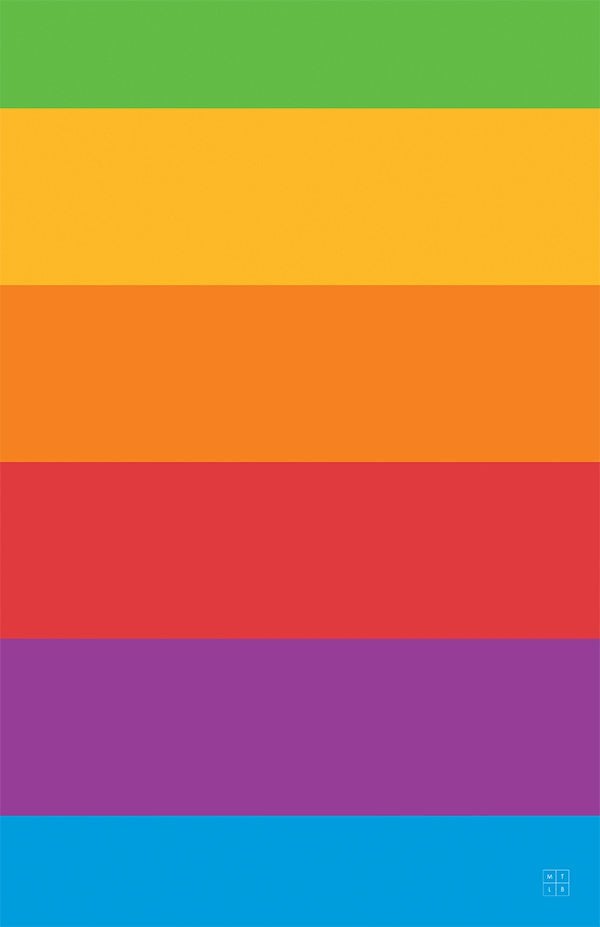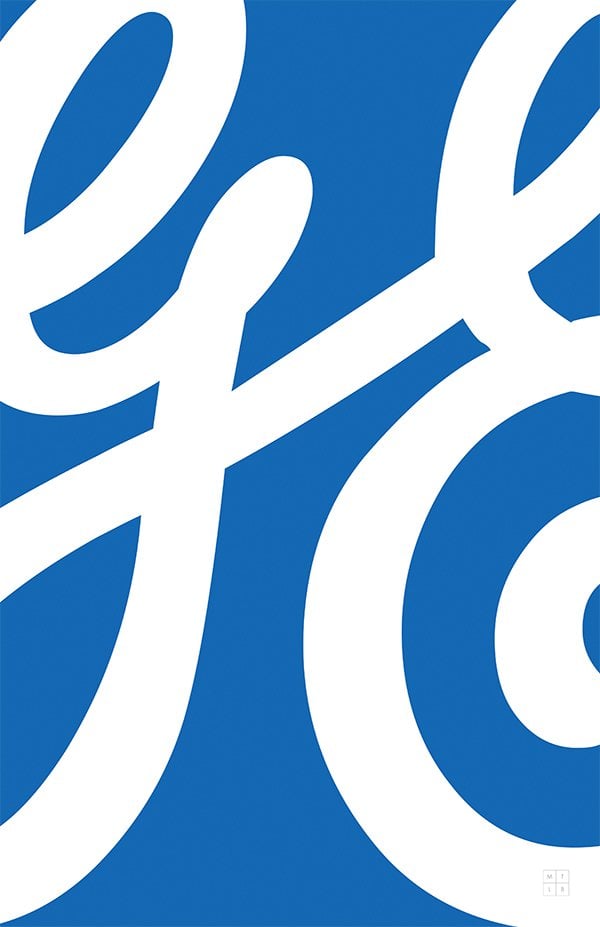 Famous Brand Logos MUCH MUCH Bigger by Andrew Wendling
Famous Brand Logos is an adorable little logo projects by San Francisco-based art director and designer, Andrew Wendling.
This is a cool logo study into how easily we can tell whose tightly cropped logo belongs too, often just from the brands signature colour.
It's, of course, a hook, the whole titled: "Make the logo bigger", but whatever, you're here or you're elsewhere, reading about what Andrew has done on his Tumblr blog.
The ubiquitous Tumblr is a perfect blogging platform for these side-projects, and Andrew has used it as a platform to poke little bit of fun at the whole "make the logo bigger" stereotype.
Not just intent on making them bigger, he has enormousized each logo until only a portion of the design is visible.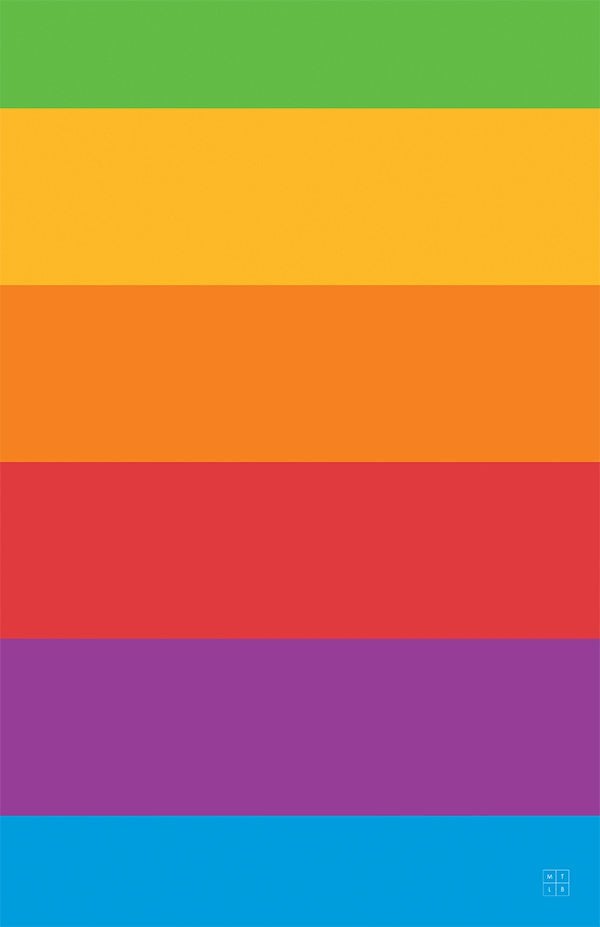 ---
Last Updated:
September 14th, 2016
| First Published:
November 27, 2013
| Subscribe with
or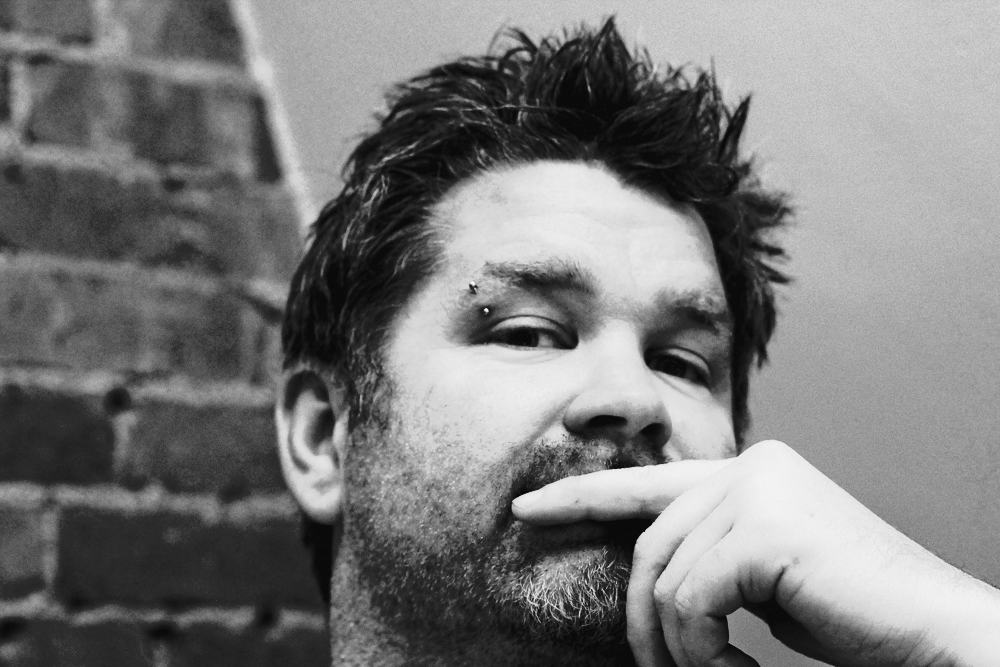 "If you're a designer, you ain't shit if you don't touch your face in photographs." — DTTF
I so had to get in on this fun. I love touching my own face, rarely a moment goes by when I'm not touching it in one place or another. Now I have a valid reason to share on my face touching photographs with you.
I get that this post, ideally, ought to be about the actual website: Designers Touching Their Faces, but I think a few more of me touching my first is more important.
You are just so very welcome.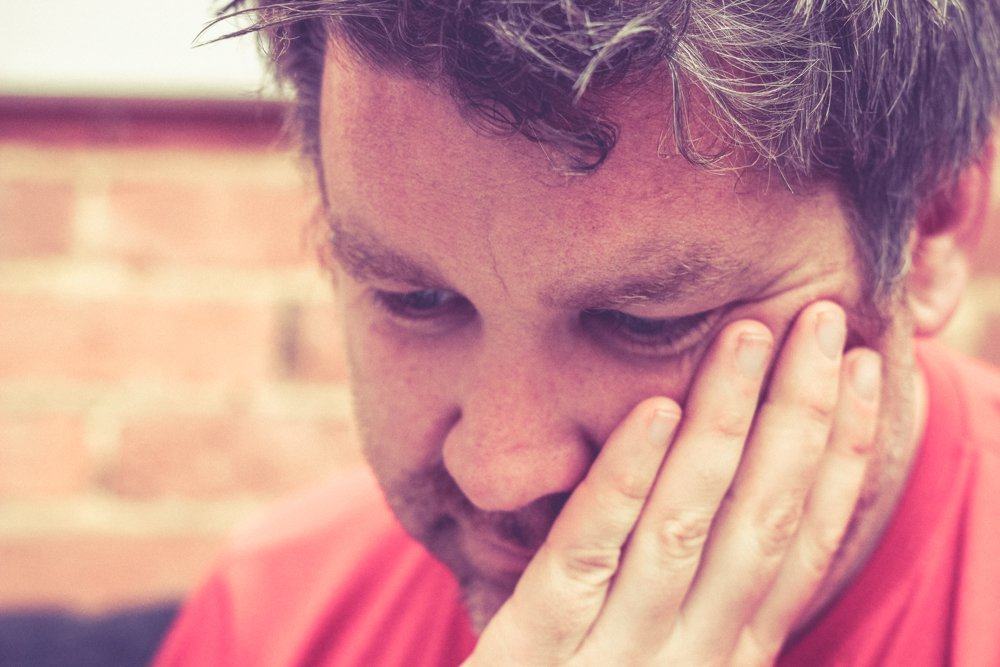 Designers Touching Their Faces
And let's not forgot the reason I started making this post in the first place:
Once you have admired my photograph, then I suppose you could also take a look at the Designers Touching Their Faces Tumblr, by Nick Foster over on hellofosta.com
I just love these Tumblr projects that pop up, and this one is close to my heart. Can't quite tell if it's a piss-take, or a serious homage to the art of face-touching…
Well done to Nick Foster for showing us the admirable company we are in.
I find myself, for the first time, wondering if I should be worried by these imitators. Touching ones face is a true art, it can't be taught, it's gift that keeps on giving…
PS: Oh, and as luck would have it, there is another one of me. The classic 'head in hand' trying to soothe that aching headache.
Checking to see if I'm still alive…
---
Last Updated:
September 14th, 2016
| First Published:
October 24, 2013
| Subscribe with
or
Fantastically funny Tumblr full of Design Jargon Bullshit. Some of these are just unreal, some are simply hilarious.
I think the less the logo/design actually relates to the brief, then the more colourful the bullshit becomes. I'm gonna die if I find one of my bullshit statements in here!
A sample:
"Our strategists developed positioning that angled this curatorial expertise to the forefront of the new brand" http://t.co/L6bxqMbO29

— DesignJargonBullshit (@DesignJargonBS) October 18, 2013
"We combined this with strong typography which portrayed a more dominant entity" http://t.co/jIxINyMuA5 — DesignJargonBullshit (@DesignJargonBS) October 9, 2013
"The brand level imagery visualises the forever brand message through a sense of time and captured personal moments" http://t.co/sWlCUenioL — DesignJargonBullshit (@DesignJargonBS) August 14, 2013
"Continual optimisation activity to ensure campaigns are continually aligned to their objectives" http://t.co/ro1ZMlM3bd

— DesignJargonBullshit (@DesignJargonBS) June 13, 2013
» Via: The Fox is Black
» Source: Design Jargon Bullshit
---
Last Updated:
May 9th, 2014
| First Published:
August 11, 2011
| Subscribe with
or
The meaning behind the Sony Vaio logo. I always find things like this super interesting. Came across this example on a Tumblr, but have re created the artwork.
Update thanks to M Haidar for his comment reply. So if I had used my brain as M Haidar had, and took a quick journey to Wikipedia I would have found out the following:
VAIO (/ˈvaɪ.oʊ/) is a sub-brand used for many of Sony's computer products.… The branding was created by Timothy Hanley to distinguish items that integrate consumer audio and video with conventional computing products… The VAIO logo also represents the integration of analog and digital technology with the 'VA' representing an analogwave and the 'IO' representing a digital binary code.
It's all to easy to let things like this slip under the radar; the FedEx logo is one of the most well-known secret meaning logo "aha" moments.. How many other well known brand logos have meanings like this that we are not aware of? This is why I find me job of logo designer so fascinating, and often quite unpredictably rewarding.
Originally found Science Behind Sony Vaio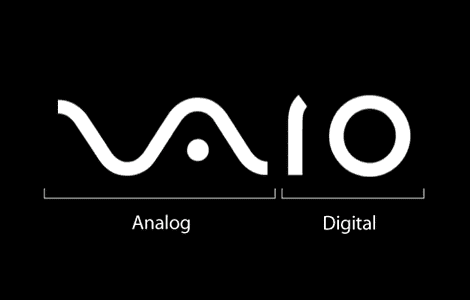 ---
Last Updated:
May 9th, 2014
| First Published:
August 5, 2011
| Subscribe with
or
Fauxgo is a fun faux/fake/fictional logo Tumblr project by Tymn Armstrong.
Taking fictional movie companies like: Tron-Encom, The Karate Kid-Kobra Kid, WALL•E-Buy N Large and others, Tymn has showcased the fictional/fake logos that represent these companies.
The whole idea of a fake logo makes me smirk somewhat. Found via Quipsologies.
View more over at Fauxgo
---
Last Updated:
May 9th, 2014
| First Published:
July 21, 2011
| Subscribe with
or
One can find some pretty sweet things on Tumblr, and this FourSquare BrandBook, or identity guidelines, is one of those sweet finds.
Initially posted on Mari Sheibley's Tumblr where she goes onto to explain that FourSquare is her employer. This Tumblr post was subsequently reblogged by LaughingSquid which is where I noticed it in my Tumblr dashboard stream.
Visit PlayFourSquare to view the complete BrandBook.
Dark background version of above on Flickr
With the fantabulous success of the Unevolved Brands project, I thought it would be neat to take a look at various well known brand icons, opposed to brand identities.
The same rule applies, Unevolving each icon down to a number of perfect circles representing both letters, words and logomarks etc. The idea isn't to make it harder or easier to interpret each Unevolved design, rather just to really see how they end up.
It's not really a quiz, but a fun visual study.
I could have 'not' titled these as Adobe CS icons, but I think it would have been close to me patrionising you. The result of the Unevolved process leaves the icons still very much resembling their true versions.
These are the original Adobe CS icons over the last few years
If you feel so inclined to name each coloured icon to the CS application counterpart then feel free.
Follow Unevolved Brands on Tumblr and Flickr
---
Last Updated:
May 9th, 2014
| First Published:
October 24, 2010
| Subscribe with
or
What started as just a few odd logos in my first post on these Unevolved Brands ended up being a daily maintained project with it's own Tumblr website and Flickr set.
Just a few day's ago word started getting out then the links in some of the mainstream blogs started appearing, including Gizmodo, BuzzFeed, DailyWhat, Quipsologies etc. Gizmodo being the special one, bringing with it loads of comments and page views and unearthing the familiar trolls and spam comments, but you seemingly can't have one without the other nowadays.
iPhone/iPad App
If getting in Gizmodo didn't phase me enough, a few people then approached me to ask if I would be interested in working with them to develop an iPhone game/quiz app based on the Unevolved Brands idea. This I am thinking about.
Yes, I am quite chuffed.

It's been a fun project, easily taking up too much of my time. What has been awesome is seeing all the comments and attempts by people to try and guess them, it's really been quite a laugh to do. So thank you to all of you who have kept the game flowing.
It will keep goind until I run out of brands to unevolve or interest wains, as it usually does in these cases.

---
Last Updated:
October 23rd, 2009
| First Published:
October 23, 2009
| Subscribe with
or
Website Redesign for ImJustCreative
Just a head's up on the latest web site design tinkerings. Not being a web designer or seasoned CSS coder, I have to stick with what I know. This knowledge limitation actually helps me keep my site looking clean and simple. This is the cleanest it has been and am happy to see it evolve like this.
This is a project in cleanliness and clutter free site design. My aim is to remove everything surplus to requirements, but still keeping the design interesting and clean. As I said, I am no web designer, so my own skills are very limited.
There are aspects of this site that are far from ideal, but patience is a virtue and all that, it will get there.
For this reason, I am hiring a professional web developer to completely re-develop this site once I have got the initial aesthetics nailed down. You could say this website is a working mock-up. The new site will be super powerful under the hood, hosting a number of useful and practical, not to mention seriously cool enhancements. Hopefully, all this by Christmas.

CargoCollective Inspiration

The inspiration comes from the amazingly cool CargoCollective portfolio website, where I have my main external portfolio located.
I have always loved the way they present their themes, even the admin section of the site is super clean and easy to use. So once I had uploaded my logo to my CargoCollective site, I realised that this look was exactly what I wanted for ImJustCreative. So that was my benchmark for this redesign.
Tumblr Cargo Theme Inspiration
Further inspiration then came from the excellent Cargo theme on Tumblr, which is what I have used for my ImJustCreative Tumblr theme. So keeping my external sites looking similar to my main website, really helps with familiarity and brand awareness. All I need now is for someone to code me a Cargo theme for Posterous, then I will be most happy.
On a serious note, if anyone does want a Posterous theme code job, please get in contact. Would love my Posterous blogs to look similar to this site and Tumblr etc.
A way to go
So this is a small post just to give you a head's up on what is happening over here, and some of the reasons why I am taking this route This sort of design is most representative of my own design style, regardless of my inabilities in web development. For me, this is a useful limitation, helps to keep things focused. I can't go off on a tangent, as I don't have the knowledge to do so.