All Archived Posts in t-shirt
---
Last Updated: September 14th, 2016
| First Published:
December 8, 2014
| Subscribe with
or

The Art of Design: Graphic Design T-Shirt by Anonymous
Came across this nice little graphic design t-shirt, by Anonymous, when I was looking for new logo designs to include in Logo Stack.
What is particularly nifty: the idea of reverse printing the t-shirt design on the inside, quite novel I thought, and also works well.
Now there is no need to get your Mum to turn inside out to wash… woop.
Anonymous: T"he Art of Design is a special edition T-Shirt series by North East x A Design Film Festival 2014. 7 international designers from Singapore, USA, UK, Germany, Switzerland, Sweden, and Taiwan designed T-shirts based on a creative discipline that they have been assigned.

Anonymous were assigned to design a T-shirt on 'Graphic Design'.

Most people consider graphic design as a superficial "visual" profession — that what a graphic designer does is to choose fonts, colours and create graphics.

We believe that graphic design, when done well, is often invisible and often overlooked is that a graphic designer has many roles. By printing the words on the inner side of the T-shirt, the subtlety and invisibility of graphic design is presented as the words are less visible, until you move closer to it."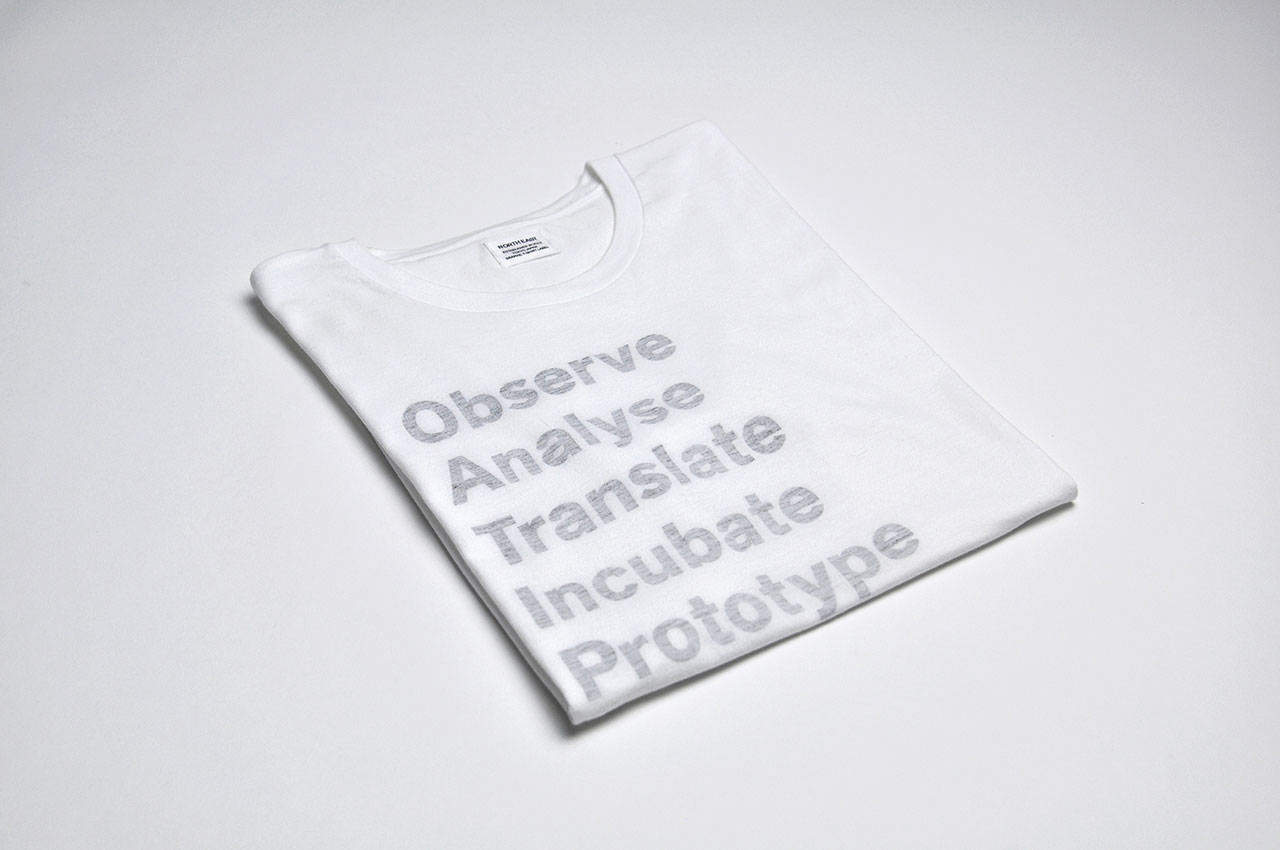 ---
Last Updated: May 9th, 2014
| First Published:
June 1, 2012
| Subscribe with
or
Pat Dryburgh had an inspired moment after a certain Amercian politician's iPhone app came with an incorrect spelling of America—the first draft of this post came with my own misspelling of the misspelling. A gaff like this will live forever.
Pat has created this lovely Helvetcia t-shirt which celebrates the notion that nobody is perfect.
You can pre-order your own Helvetcia t-shirt via http://helvetcia.com
K Found on 512 Pixels
---
Last Updated: April 10th, 2012
| First Published:
December 13, 2011
| Subscribe with
or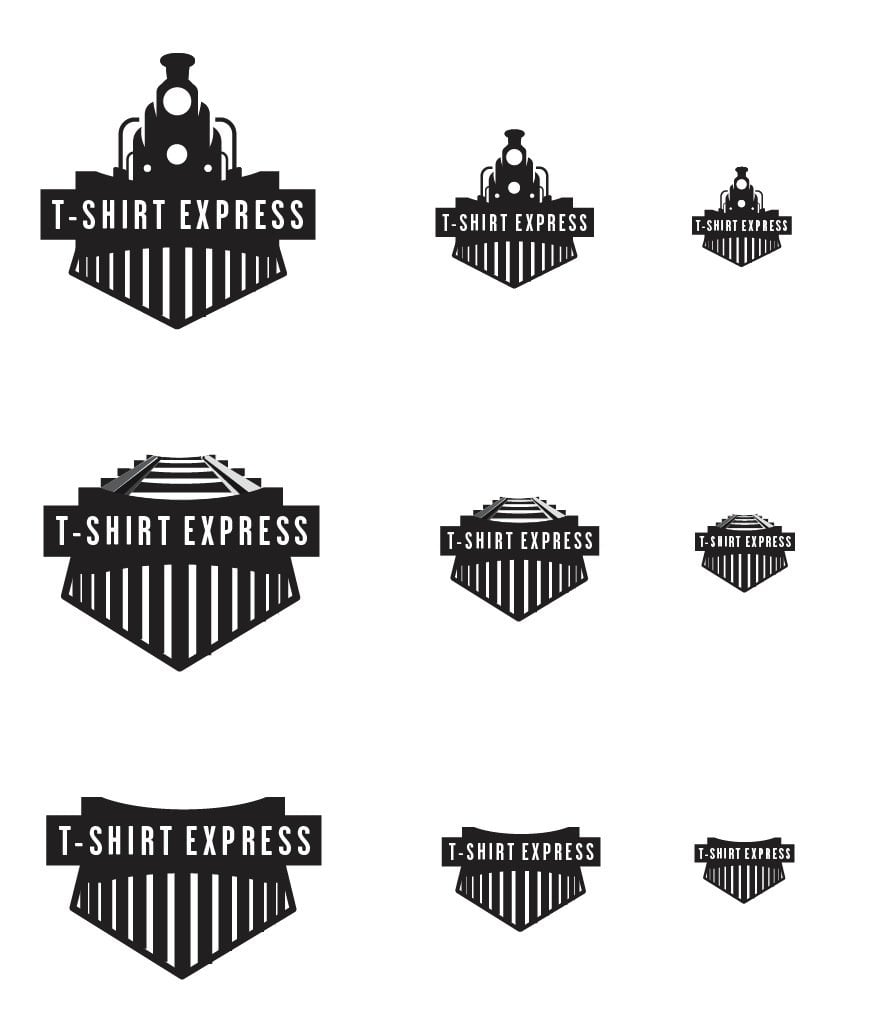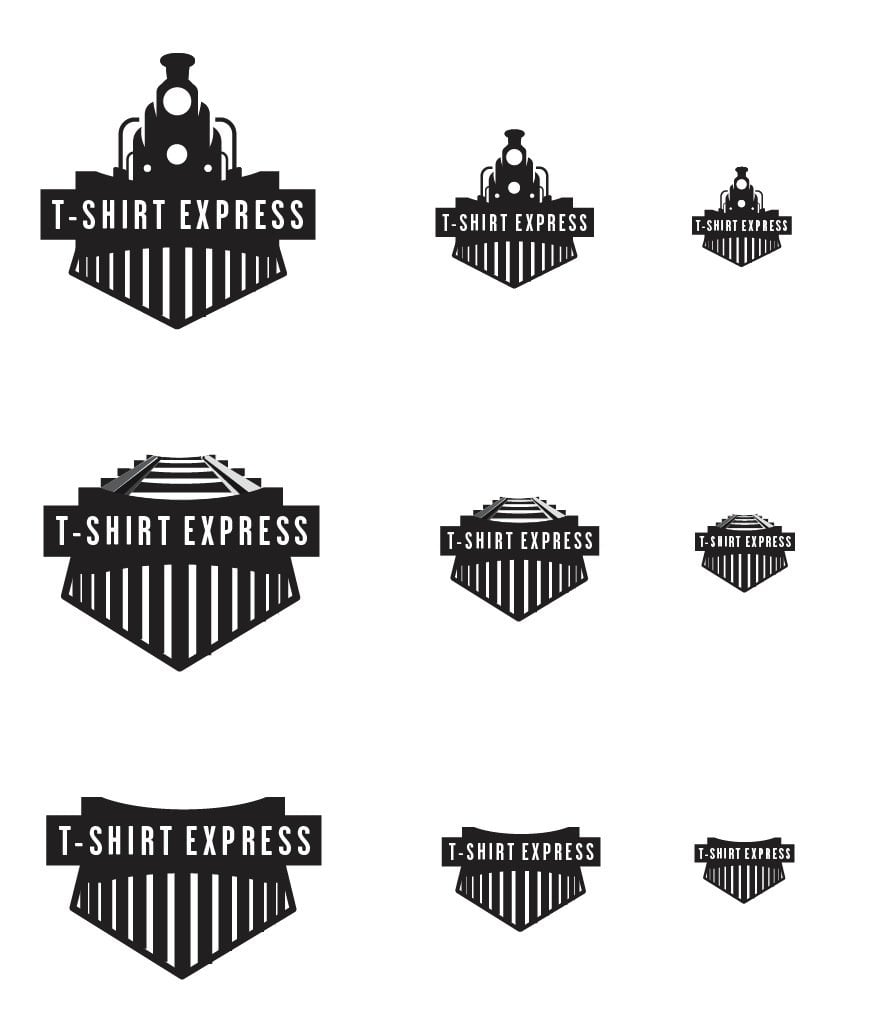 This is my latest project and is quickly becoming a favourite. Need to stress these are the first round of preliminarily ideas to be thrashed out so it is most assuredly early-days. There is, however, always a chance that the final design may end up being almost identical to the one above, but this ultimately comes down to the client.
A little background
This logo design project is a brand update for a t-shirt company which was originally designed around a retro style locomotive; the brand name "T-Shirt Express" is linked to the train version of "express" rather than pizza express!
My advice to the client was to keep the idea of a train but "improve" the aesthetics as I felt the original idea was solid. No need to re-invent the wheel, so-to-speak.
We discussed trains at length which gave us both a pretty good idea of the direction to take. The client liked the idea of using a "cow catcher" and/or "track" as well as giving me a list of styles of trains through out the decades.
I have settled on three initial variations of the core idea which starts with the full ingredient version based on a mash-up of train styles, including: traditional steam locomotive, art-deco inspired and the heavy industrial Russian style etc.
The wording plaque is formed from the shape of a track sleeper, and the typeface is GarageGothic Bold.
Pretty excited about how this project has started so more news will inevitable be forthcoming over the next few weeks.
The following t-shirt image was sourced from http://psdgraphics.com
---
Last Updated: May 9th, 2014
| First Published:
July 7, 2011
| Subscribe with
or
Just received my 3 gorgeous t-shirts from The Noun Project and they look and fit great. Thanks to Sofya from The Noun Project for being ever so helpful with my order. I had missed out on the Kickstarter project and loved the look of the t-shirts that they would be sending the investors, and thus I decided I wanted some of that.

I emailed Sofya on the off chance that they still had some available, and they did. Sofya sent me a list of sizes that they had left, and I was then able to choose which three symbols would go on each t-shirt.
Symbol Customisation
This was not an easy decision, as it turns out, as there is a large choice of symbols in The Noun Project library that I really was flummoxed.
Finally managed to pick 3x3 symbols and you can see the results on the photographs.
I tried to make a little story with each one so the first one has two dogs, Charley and Dylan, waiting for their bone. The 2nd has my alarm clock getting me up for a bike ride, and ending in a nice shower. The final design shows me falling down the stairs, having an operation to fix a broken bone and having my arm in plaster.
The customisation options of these t-shirts is so very cool.
The Best Fitting T-shirt Ever
It's not just the choice of symbols, however, that initial drew me to the t-shirts; it was the actual design, style, fit and fabric choice The Noun Project ended up going with.
A company called Hozell manufacturers these splendid t-shirts.
I find it quite hard finding the right fit of t-shirt and these are perfect in every way. Details such as: the loose cut of the neck, the relatively short arms, the pre-shrunk tighter style of fitting as well as the soft fabric and coloured stitching all combine to make my perfect t-shirt.
Contact The Noun Project
Website: The Noun Project
Twitter: @nounproject
Email: [email protected]
Flickr: The Noun Project Flickr set.
So thanks again to The Noun Project, and Sofya for getting me these truly wonderful t-shirts.
---
Last Updated: May 9th, 2014
| First Published:
April 2, 2009
| Subscribe with
or
'Logo. It's What We Do' T-Shirt Design
Typography in logo design is the mutz nutz, so to spread myself even thinner, here is a 'Logo' only t-shirt that makes it somewhat clear your fondness of all things Logo's and stuff. Using a combination of shapes, fonts and what not. Plus of course, the tag line is set in the obligatory Helvetica Neue Black. Tightly kerned, the white on dark material looks particularly striking.
I would love to be able to screen print these tee's myself and make them available direct, but this is just not possible. So the next best thing is using one of many online companies to handle the hard work for you, and the designer just takes a small cut from each sale
MySoti
Available via MySoti in a selection of colours and mens and ladies fit.
If you like this design but would like another colour option, just leave a comment and I can create one to your liking.
---
Last Updated: February 12th, 2015
| First Published:
April 2, 2009
| Subscribe with
or
Type - We F*****g Love It T-Shirt Design
A few more clean and smart designs over at MySoti. To celebrate #typethursday on Twitter, here is a 'Type' only t-shirt that makes it somewhat clear you fondness of all things typography. And of course set in Helvetica Neue Black and Thin Expanded.
Available in a selection of colours and mens and ladies fit.
If you like this bold simple style of lettering on a tee, then you may also like the Logo T-Shirt over at LoveHelvetica.
If you like this design but would like another colour option, just leave a comment and I can create one to your liking.
© 2006-2016 All Rights Reserved
The Logo Smith: Logo & Brand Identity Design Studio, with 25 Years Experience,
in Cahoots with, The PR Room - Public Relations Agency: Tech, IoT & Smarthome PR Services.

Graham Smith: 10 Badgers Copse, Seaford, England
Tel: +44 (0) 7816 527 462 Email: mailto:[email protected]