All Archived Posts in style guide
---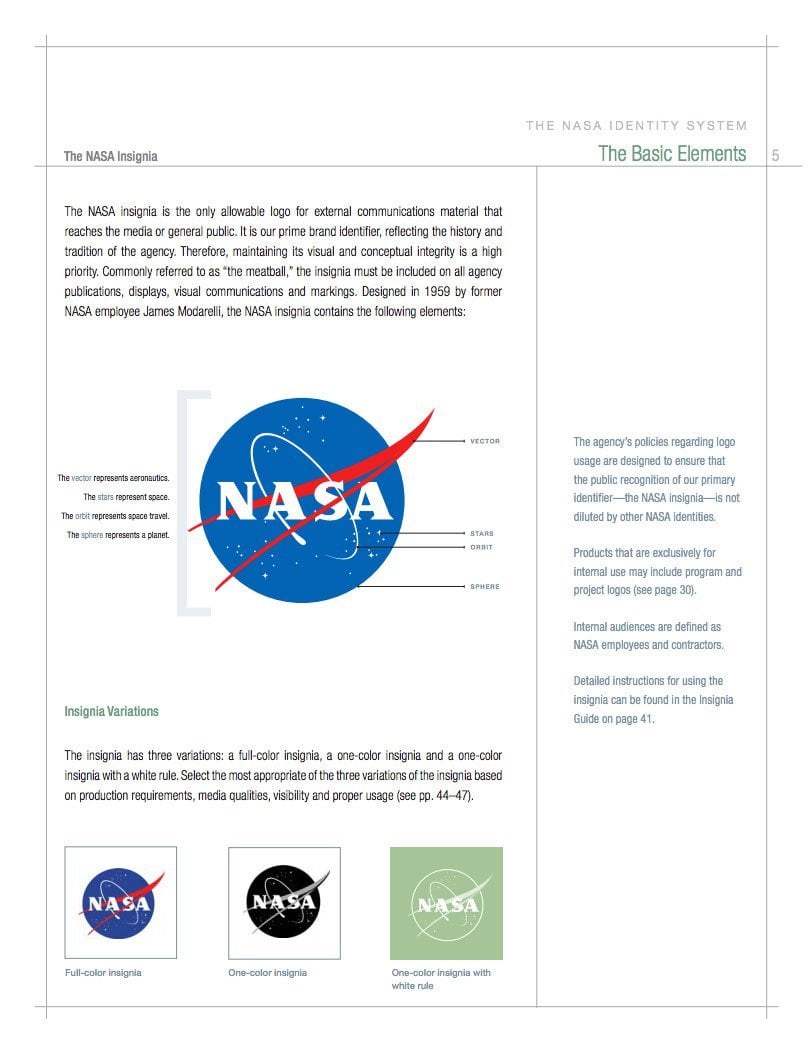 NASA Style Guide - Logo and Brand Identity Manual - The Full Version
Came across this new version of the NASA Style Guide via a Tweet from Nadir Balcikli (Logorado), and simply had to create a new blog post about.
The NASA style guide https://t.co/bUhZ20jNlD

— Nadir Balcikli (@logorado) December 9, 2014
I've previously posted older NASA Logo & Brand Identity Style Guides: The NASA Identity Design Program & Updated: NASA Brand Identity Guidelines 1976, which covers my favourite version of the NASA logo design. So it's bloody great to have a downloadable PDF link to the new version.
Not sure I'm too keen on the overall design and layout, feels a little too cold and clinical for me. OK, I know it's some major scientific space company, but even so, still feels it could have had just a touch more polish to it.
Seriously, I do get that style guides perform a function, and they have to be clear and easy to read and interpret, but that shouldn't stop them from being overly bland and clinical. Anywho, that's me just being selfish I guess. I still resent NASA changing the logo all those years ago, so I guess I'm still feeling bitter and disgruntled about that. :)
Regardless of where you stand on the design of this style guide, it's worth taking a look at the PDF as a reference for what items are generally considered useful to include in your own logo and brand identity style guide.
@thelogosmith The first style guide I've ever seen where Comic Sans is listed as an approved typeface. Excellent work, Nasa. Excellent. :)

— Christian Duncan (@chrisduncan81) December 11, 2014

---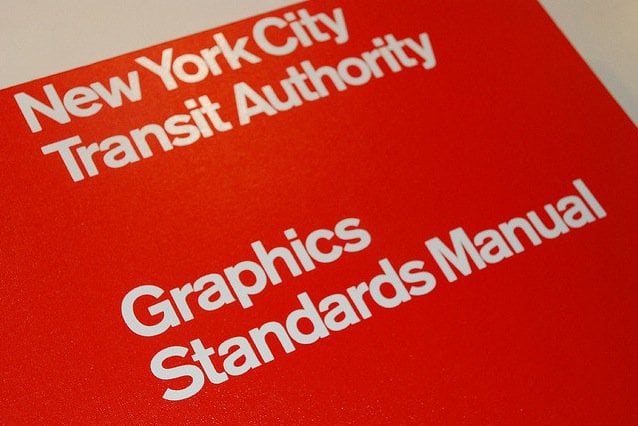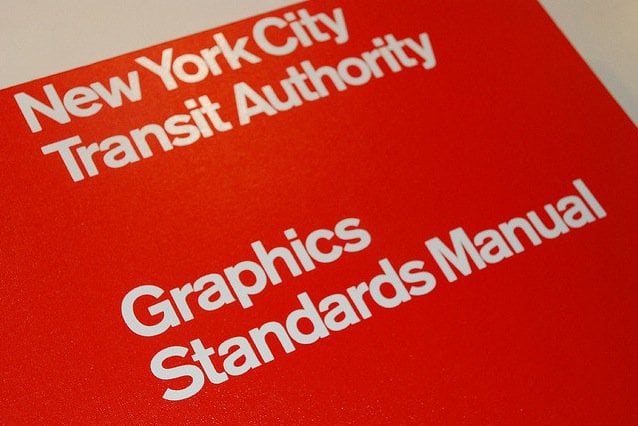 I love me some Brand Identity Guideline Resources and you will see that in the past I have featured a variety of such brand book guidelines covering: 
Skype
Adobe
Santa Claus
The Nazis 
NASA (part 1 & part 2)
I keep searching for other prime examples of branding books, corporate guidelines, identity guides, and through out these searches I often stumble across some nice examples, but not examples that provide the WOW factor.
The WOW factor is more of personal opinion rather than a scientific method of assessing WOW from NON-WOW, but usually based on what I also feel other people will take note of.
The Bulging Sack of Brand Identity Guideline Resources is a collection of branding and identity guidelines resources that I have collected over time that will hopefully keep you busy for a short while. A few are a few years old, and you have likely seen around, but I also think a few could be new to you.
Massive thanks [email protected] reaching out to me, and sending me CISCO, Best Buy and Ford brand guideline.
Bulging Sack of Brand Guideline Resources
The Oxfam Brand Book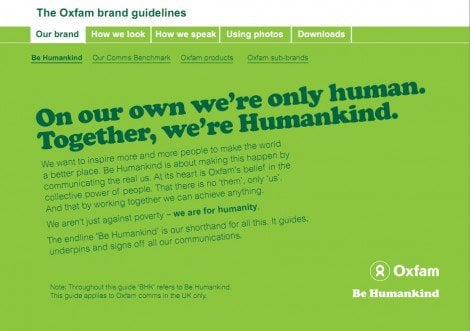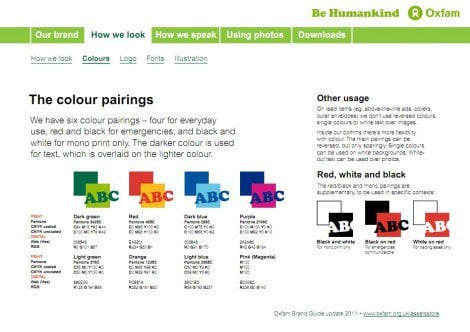 Download The Oxfam Brand Guidelines
The Jamie Oliver Brand Book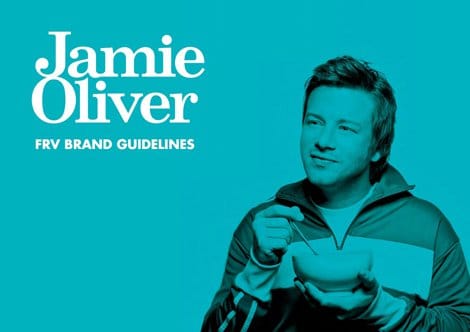 Download Jamie Oliver Brand Guidelines Book
New York City Transit Authority Graphics Manual
View more photos of the New York City Transit Authority Graphics Manual
Found via Swiss Legacy
The Best Buy Brand Book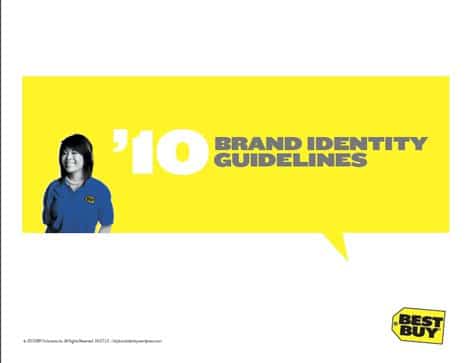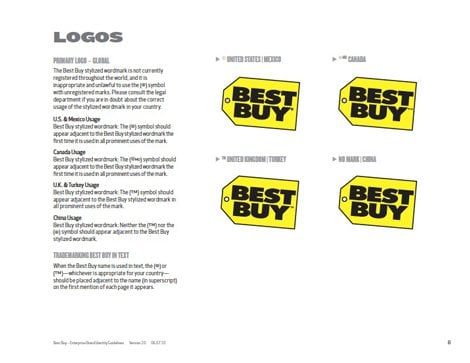 Download the Best Buy Brand Guidelines
The Ford Brand Book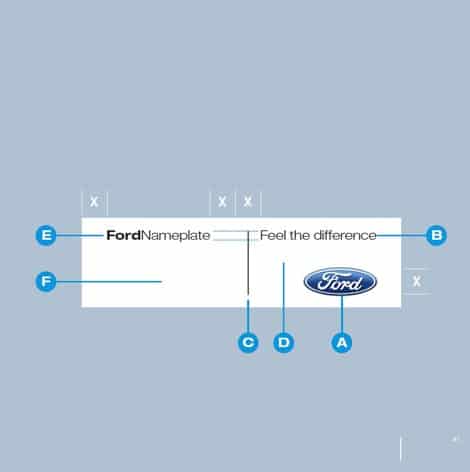 Download the Best Buy Brand Guidelines
The Barbican Brand Guidelines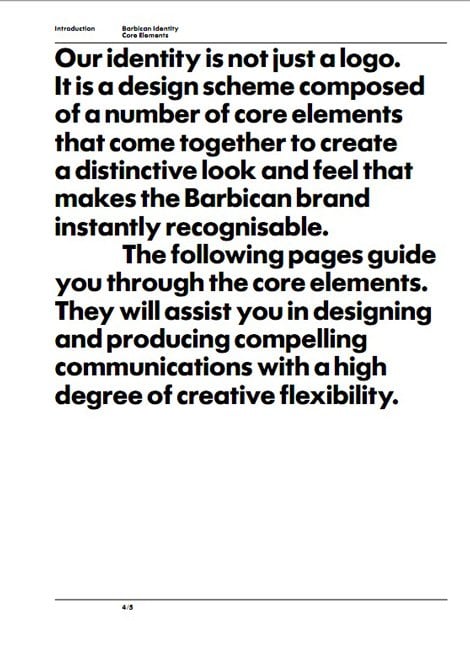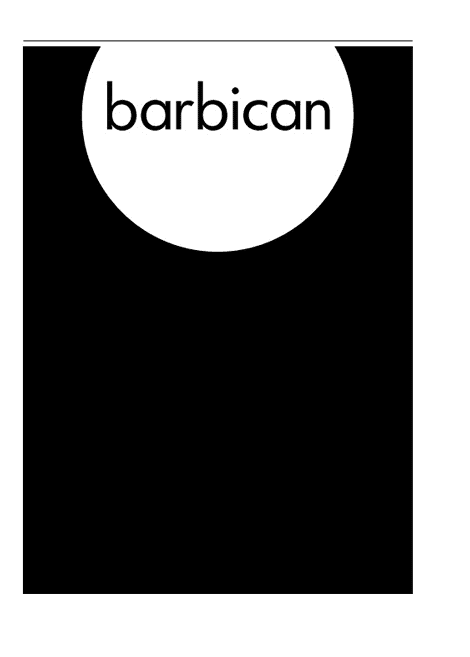 Download The Barbican Brand Guidelines
Found via AisleOne
The FearNet Brand Book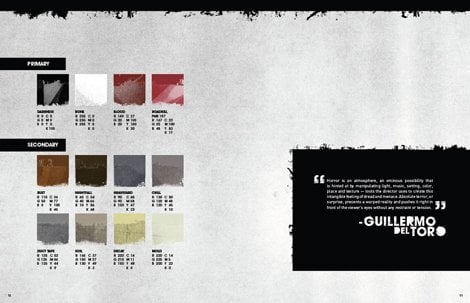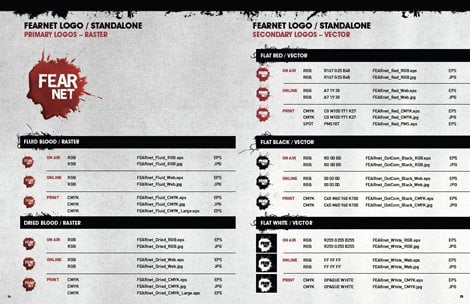 Download The FearNet Brand Book
The Easy Group Brand Manual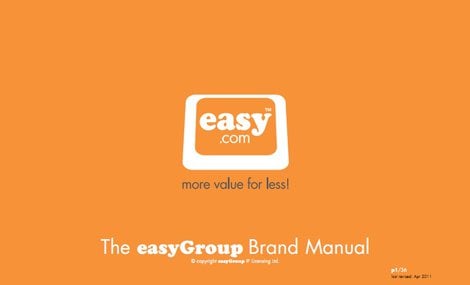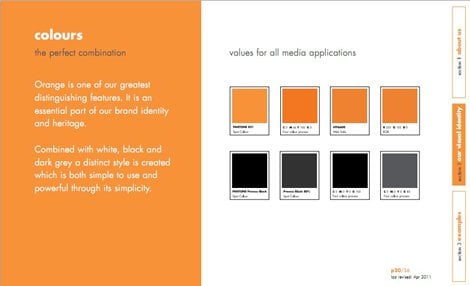 Download The easyGroup Brand Manual
Found via LogoDesignLove
Apple Identity Guidelines
Download Apple Identity Guidelines
The BBC GEL Styleguide
Download the BBC GEL Style Guide
Seagate Corporate Style Guide
Download the Seagate Corporate Style Guide
Vintage McDonalds Specification Manual
View more on Vintage McDonalds Specification Manual
The Propellerhead Brand Manual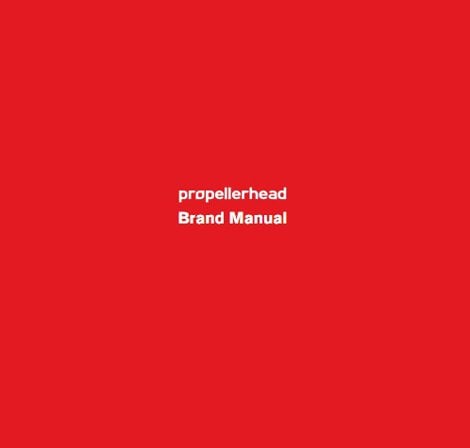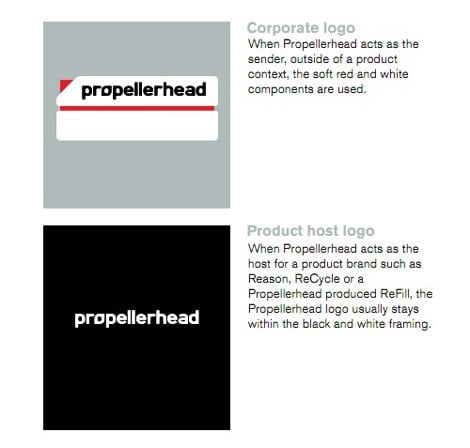 Download the Propellerhead Brand Manual
The F-Secure Brand Identity Guidelines
Download the F-Secure Brand Identity Guidelines
The Skittles Brand Book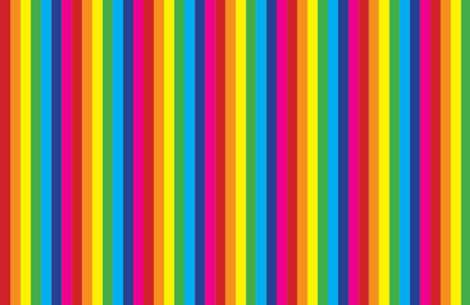 Download the Skittles Brand Book
Found via Couldal
Other Brand Guideline Resources
So as well as all those don't forget I have featured the following brands on imjustcreative: Skype, I Love New York, FourSquare, Adobe, Sony Vaio, CISCO, Santa Claus, The Nazis and even Vintage NASA (part 1 & part 2).
Buy a Brand Book?
If you have some spare dosh you could head over to Blanka and buy some printed brand books with brands such as First Direct, Barbican and RAC.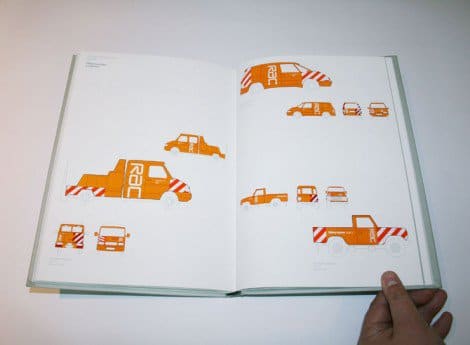 Brand Guideline Links
Designing Style Guidelines For Brands And Websites - Smashing Magazine
Guidelines And Standards Manuals - IdentityWorks
Brand Identity - Computer Arts
List of Corporate Brand Guidelines - DesignersTalk
Single Page Logo Guideline Template - imjustcreative
Four Page Logo Guideline Template - imjustcreative
Online Brand Guidelines
Some companies don't feel the need to create a brand book and so create a simpler online version. Penguin Logo Guidelines is one such example.
Brand Guideline Books
These are a few books on brand identity that I can highly recommend after having read them myself.
Book Overview: Brand Identity Essentials by Rockport
Logo Design Love by David Airey
Designing Brand Identity byAlina Wheeler
Wally Olins: The Brand Handbook by Wally Olins
On B®and by Wally Olins
The New Guide to Identity by Wolff Olins
Bonus Branding Book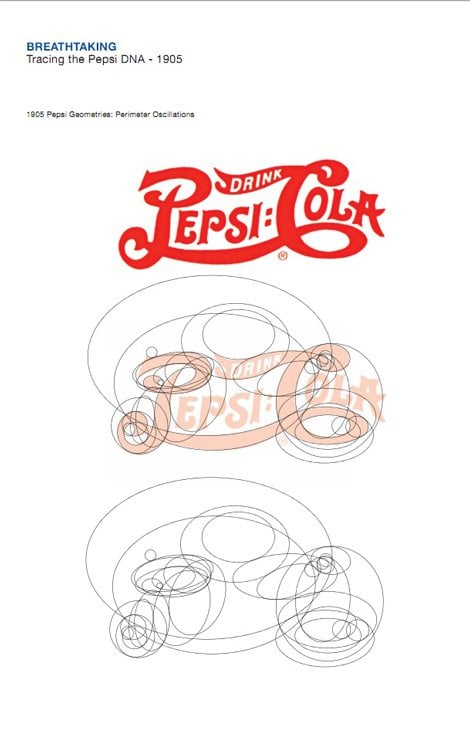 The Pepsi brand book is really good for a giggle. Have to wonder what planet the design team/person was on when this was conceptualised, but regardless of home planet they certainly have a wicked sense of humour. Practical joke time.
Download the Pepsi Brand Book