All Archived Posts in skype
---
Last Updated: May 9th, 2014
| First Published:
August 31, 2011
| Subscribe with
or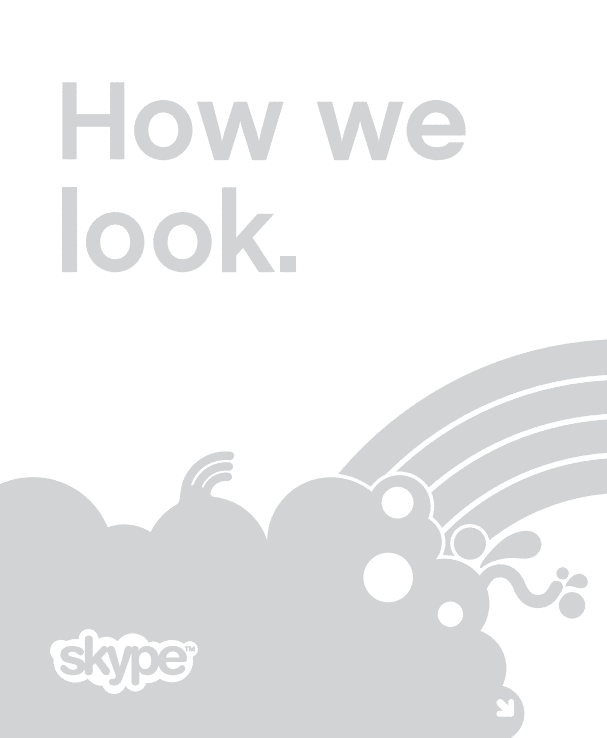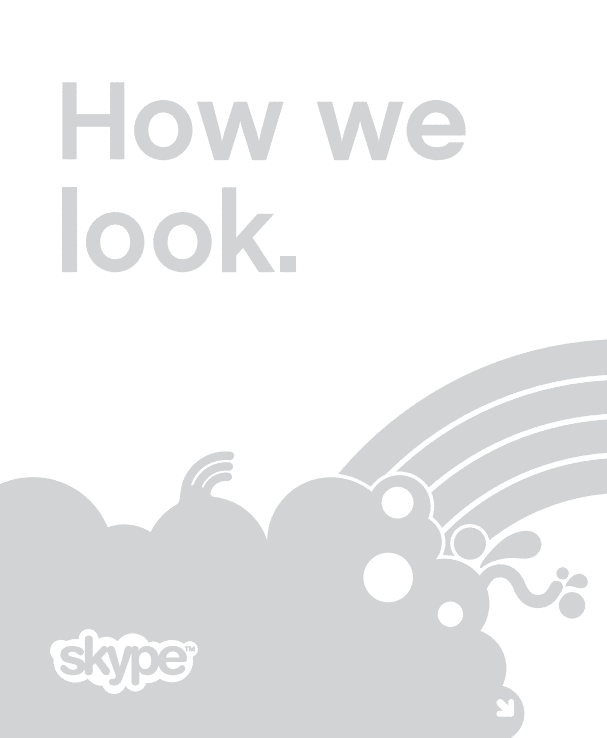 Skype Brand Identity Book and Guidelines are another example of corporate identities done right. Some argue that this set of guidelines could have easily been condensed to much less than the 39 pages. That may be so, but I agree with the practice of spacing out each specific area of the brand identity.
Brand guidelines need to be easy to read and understand, with a focus on clarity and presentation, when there are many multiple parts of the overall brand to present in one publication.
I personally think that the Skype brand book is bordering on aesthetic and practical perfection.
These brand guidelines are a few years old now so unclear as to the accuracy of this particular version, but it still gives you a very detailed view of how companies like Skype value how their brand is viewed, perceived as well as presented.
It's hard to find companies willing to make their brand guidelines openly accessible like Skype, I Love New York, FourSquare and even NASA.
Download Skype Brand Identity Book and Guidelines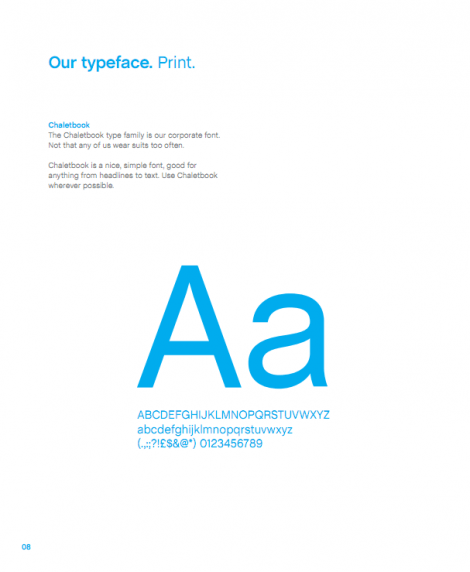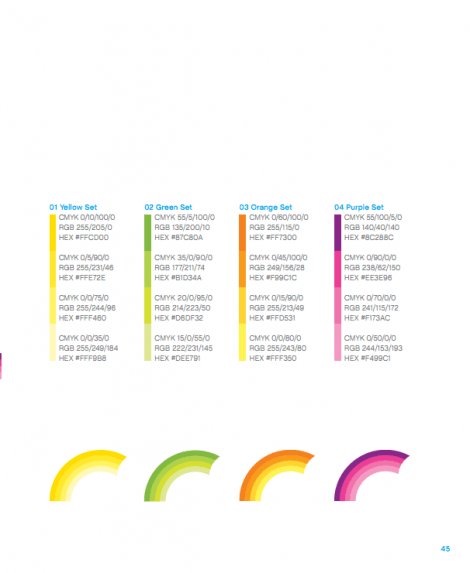 Another Skype Brand Book
There is another version of the Skype brand guidelines which you can download which are considerably different in tone and style. I personally don't like this version as it tries to be cool and funny.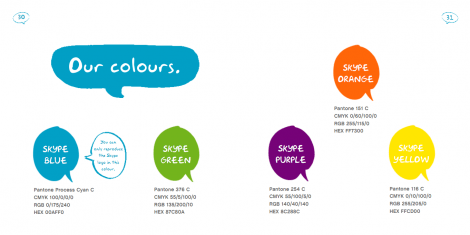 ---
Last Updated: May 9th, 2014
| First Published:
October 7, 2010
| Subscribe with
or
Posted By:
Graham Smith
Categories:
Famous Logos
,
Flickr
,
Logo & Brand Identity
Tags:
bbc
,
bp
,
brand identity
,
fedex
,
Logo
,
logo design
,
logos
,
microsoft
,
skype
Came across an interesting piece in one of my latest logo book purchases, 'Los Logos Compass'. There is a small section explaining when some famous brand identities are simplified to simple circles, how they can often still be recognisable. The example they used was the one above, clearly a brand most of us are well familiar with.
So I thought it would be interesting to pick some other famous brands and apply the same technique and see what the results were. It's easy for me to say this will be easy to work out, as I know already. :) But interesting to see if you are able to work out who they belong to.
Goes to show that even if you are not a well known brand, how useful it is to have a logo design that is fundamentally simple in shape and structure. The Google logo may not be a 'design wow' but it's certainly very memorable and recognizable.
Worth contemplating.
Unevolved Brands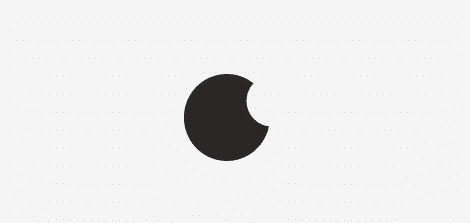 Answers
Google, FedEx, BP, LogoDesignLove, Apple, Skype, Microsoft, BBC and Starbucks.
© 2006-2016 All Rights Reserved
The Logo Smith: Logo & Brand Identity Design Studio, with 25 Years Experience.

Graham Smith: 10 Badgers Copse, Seaford, England
Tel: +44 (0) 7816 527 462 Email: [email protected]