All Archived Posts in sketching
---
In Progress: Custom Lettering-Preliminary Design Sketches
Nothing like a blank-slate when tasked with designing some custom lettering for a new logotype. Far from what will be the final design, but I just wanted to sneak out a few preliminary sketches that I have been working on.
This version here must be sheet 20, or something close, but none of the earlier iterations were 'a waste of time', as each new blank sheet of paper allows you to really explore a wide gamut of ideas, some promising some purposely crazy.
Sometimes where the promising and crazy collide, that Eureka moment could slowly manifest itself as you once again put lead-to-paper.
I'm actually liking how this custom lettering is going, but with a few days since doodling this example, I can now see that the S is somewhat too bulbous on the top left, but now I can see that flaw, I can once again whip out another sheet of paper and hopefully address that issue. For sure, only to find something else that doesn't quite fit with my vision.
The sketching process can be fun, challenging, frustrating, even damn right arduous, but it's rare to come out at the end without something solid to work on for that final logo iteration.
For shits-&-giggles, I just quickly placed some pretty coloured circles to show the sort of the flow that I'm bringing into the custom lettering and overall structure of the logotype. I like things to converge, to line-up, to intersect, where it's naturally appropriate to do so. In this case it's actually the green area that I have started each sketching session with, as this is the base platform from which the S & B rise from. Lots of sweeping curves, behind-the-scenes, that share the same overall circumference, and that all work together in one way or another.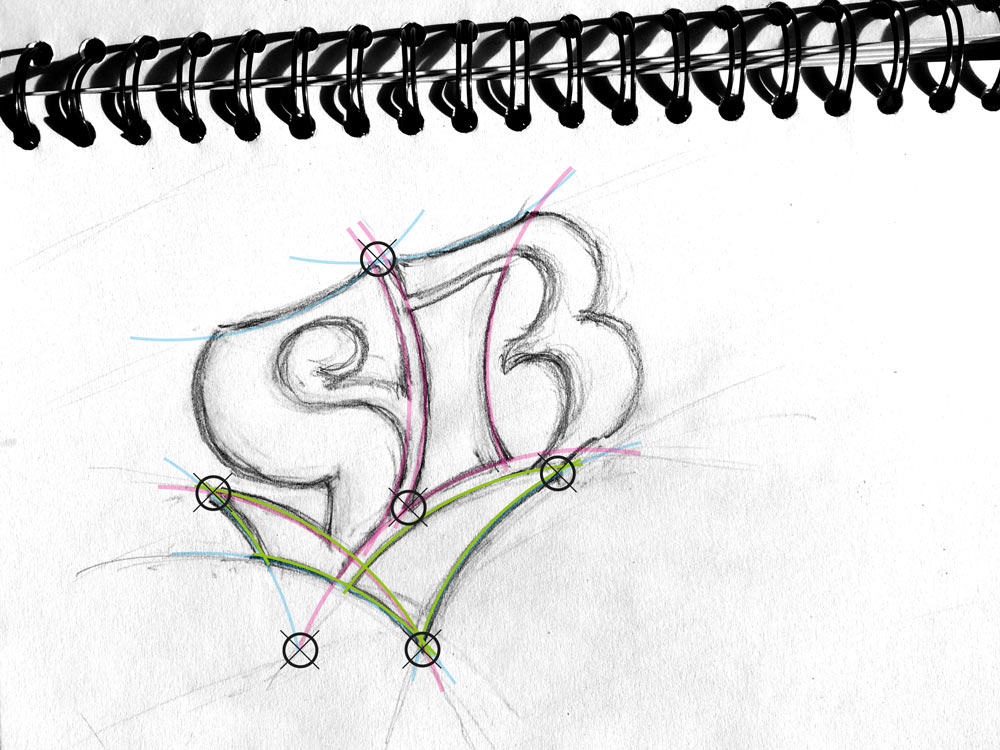 ---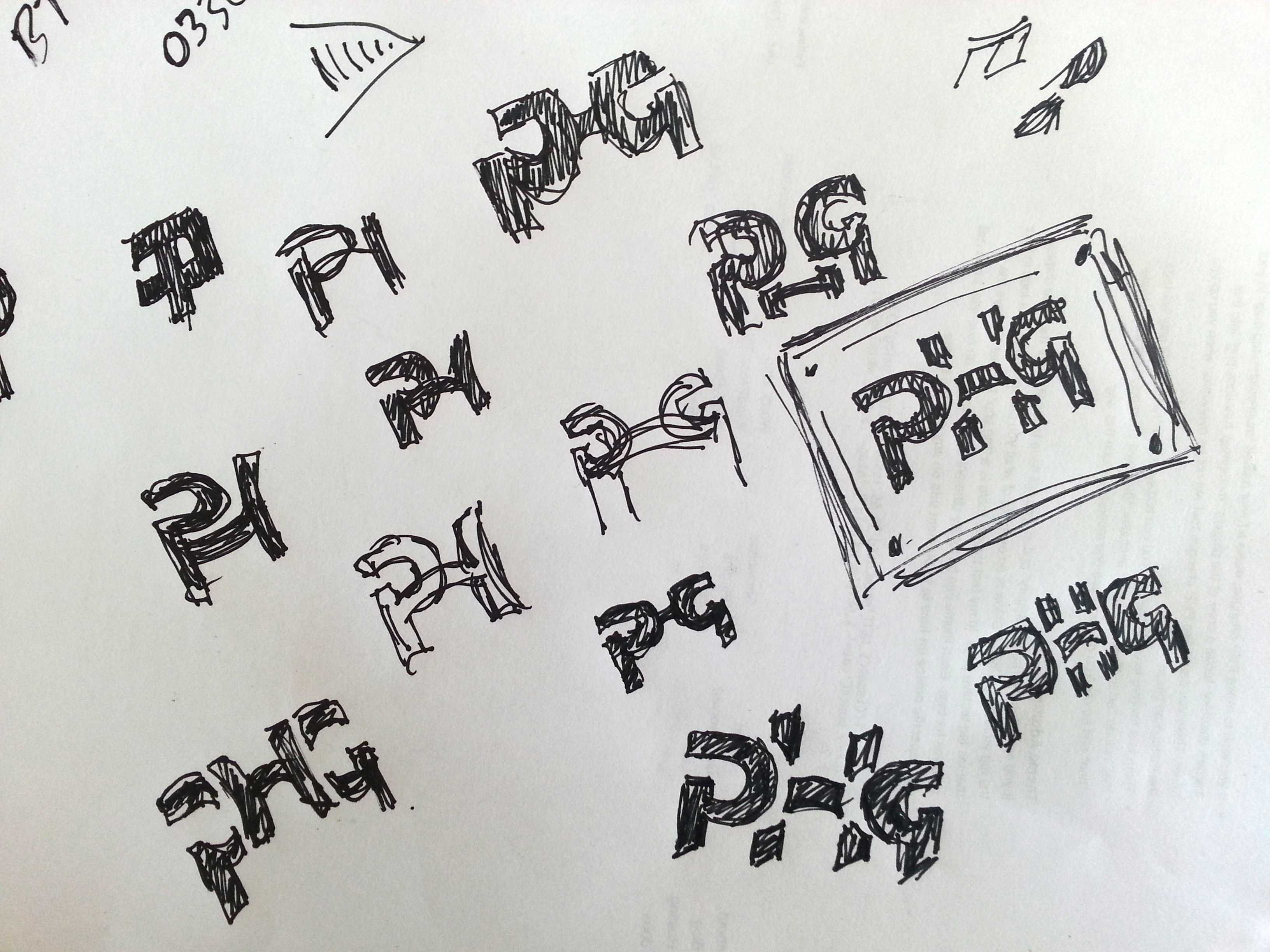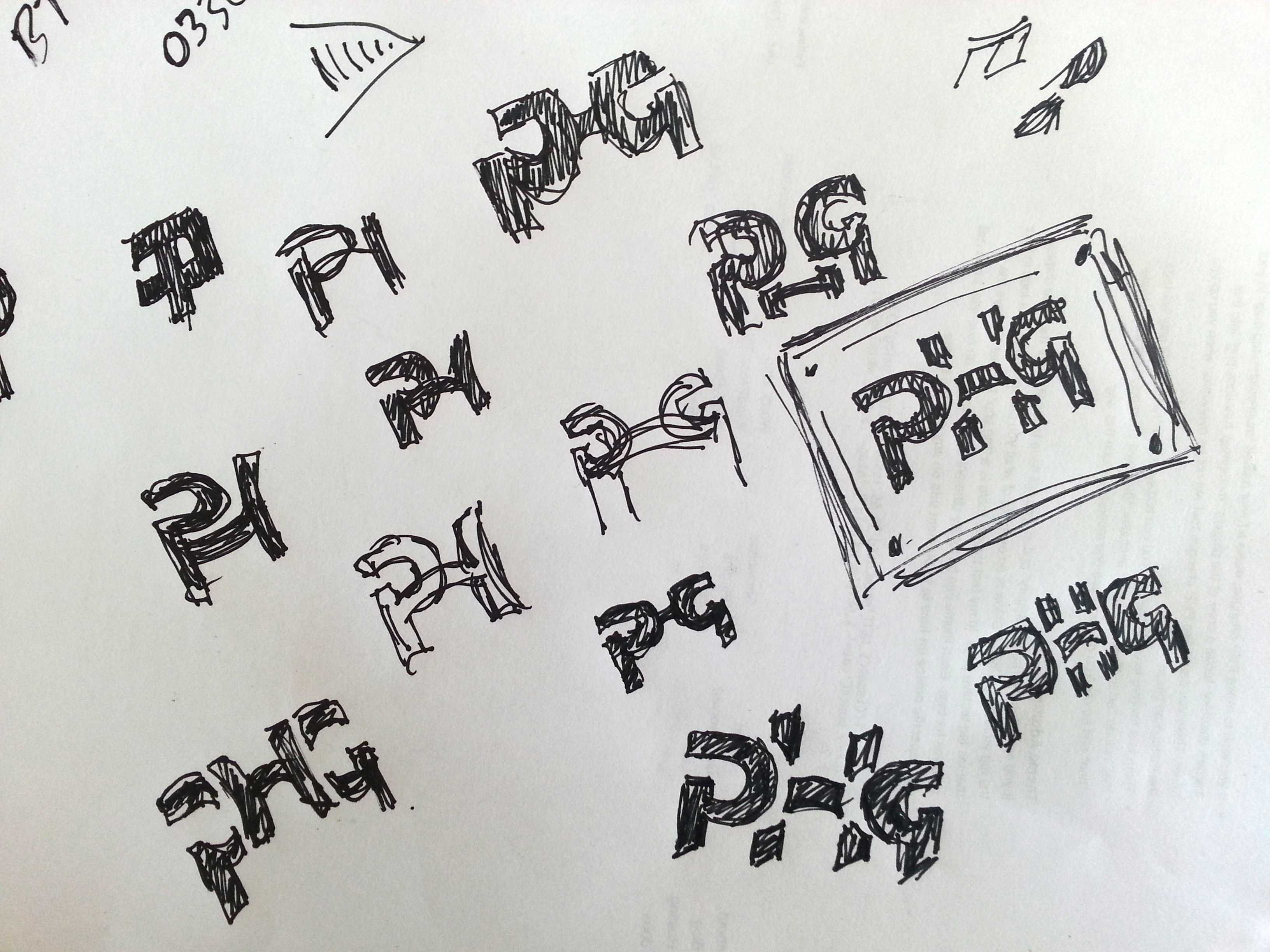 After having my BT Broadband upgrade to BT Infinity brilliantly ballsed up by a BT contractor, leaving me with no broadband at all, I ended up having to making a number of horrifyingly frustrating calls to BT's abysmal call service hotlines.
The calls to BT started at 6pm Monday evening, and after 4 separate calls, and talking to 6 different people in various parts of the world, I gave up the will to live at 11pm being no better off in getting my broadband up and working.
However, all this time on hold and listening to scripted questions, I ended up sketching some ideas for a logo project I'm currently working on. The one with the frame has a nice symmetry as the P and G are/would be the exact same form, just flipped vertically, with the H sitting behind, but gelling all 3 initials: PHG, together. It's a little more interesting that just having 3 regular initials, and basically does become a logomark in it's own way. It could be used independently of the full length typemark; Pleasant Hill Grain, for example, rather than being a regular logomark that typically always forms part of the whole logo.
I think twiddling my thumbs would have left me close to wanting to commit a terrible act upon myself to avoid the ongoing misery, but the doodling actually proved to be very soothing and actually actually lead to a decent idea to pursue further. Hadn't previously seen that the P & G could be formed from the same shape thus creating a reasonable solid, and quite unique initialmark
Not sure what the moral is of this tale, but maybe always have a pen and some paper handy should you ever find yourself stuck in an infinite loop of BT helpline hell.
---
Remember back when your parents would take you shopping to get your first pencil case, rubber, ruler for school? Remember how cool and exciting it was? Remember how particular cool it was to find that just right pencil case? Remember how cool those white elasticy rubbers were?
Ladies and gentlemen! You can now relive your early academic days with this delightfully elegant Pencil Pod by EatSleepDraw made with eastern white pine. It also comes with Eat, Sleep, Draw pencils and will hold an additional 7 pencils.
It's designed to open up completely. The hinge is composed of incredibly strong rare earth magnets and the wood is finished with Danish oil. The EatSleepDraw emblem is laser engraved into the top.
But be quick my pencil and pencil case junkies: there are only 50 Pencil Pod's left. It will cost you $40 and comes with FREE global shipping.
K Buy Your Pencil Pod for $40 from EatSleepDraw: http://goodsie.com
---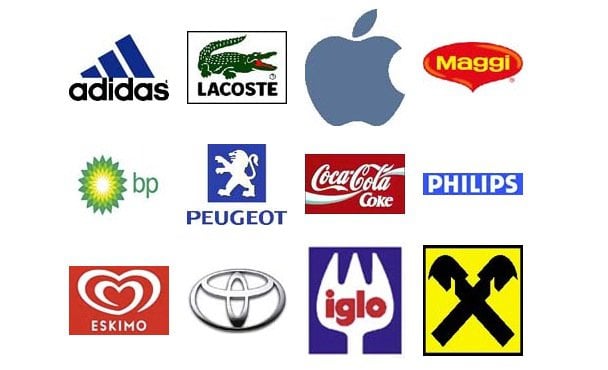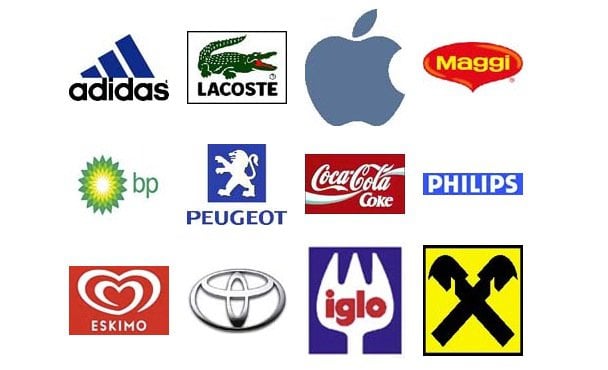 This is too funny. 25 Austrians Sketch 12 Popular Brand Logos from Memory, an experiment to evaluate how Austrian people recall various popular brand logos from memory by asking them to draw each of the above 12 brand logos. 25 people were given 1 brand each. 
monochrom's attempt to evaluate the actual power of brands by making Austrian people draw a total of twelve logos (nine international, three typically European) from memory, 25 people per brand. 
Coco-Cola is a tricky one as everyone knows the general form, but trying to sketch or draw the intricate curves of the script IS a real challenge, most get the basic shape and form. Curious to see how many people still thought BP's logo was the old shield style. But you would think that out of the selection, Apple would be a good one to get. Mildly surprised just how some of these Apple sketches turned out. :-0
Coco-Cola
BP
Apple
But Oh my God, just look at some of these...