All Archived Posts in santa
Excellent. Just excellent. Simon Grover over at Quietroom sent me a note earlier. In that note was a message telling me they have been busy foraging around gathering updates for The Santa Brand Book, something they previously won accolades and hugs for given it's importance to us all.
*Santa* is a Concept, not an idea. It's an Emotion, not a felling. It's both Yesterday and Today. And it's Tomorrow as well.
We now have, thanks to Quietroom, a new and updated version of the Santa Brand for AD 2013 with 15 pages of: Santa trivia, identity guidelines, stats, graphs and venn diagrams. It's a compelling read, and I now have a much broader appreciation of the structure and personality of Santa's brand. This can only be a good thing as we roll ever closer to Christmas 2013.
Go and check The Santa Brand Book: The AD 2013 edition, over at: http://www.quietroom.co.uk/santa_brandbook
*Santa* winds infinite Possibilities around finite Limitations to evoke the essence of invention and the Odour of Nostalgia. It has the complexity of Simpleness and the Simplicity of complexitiveness."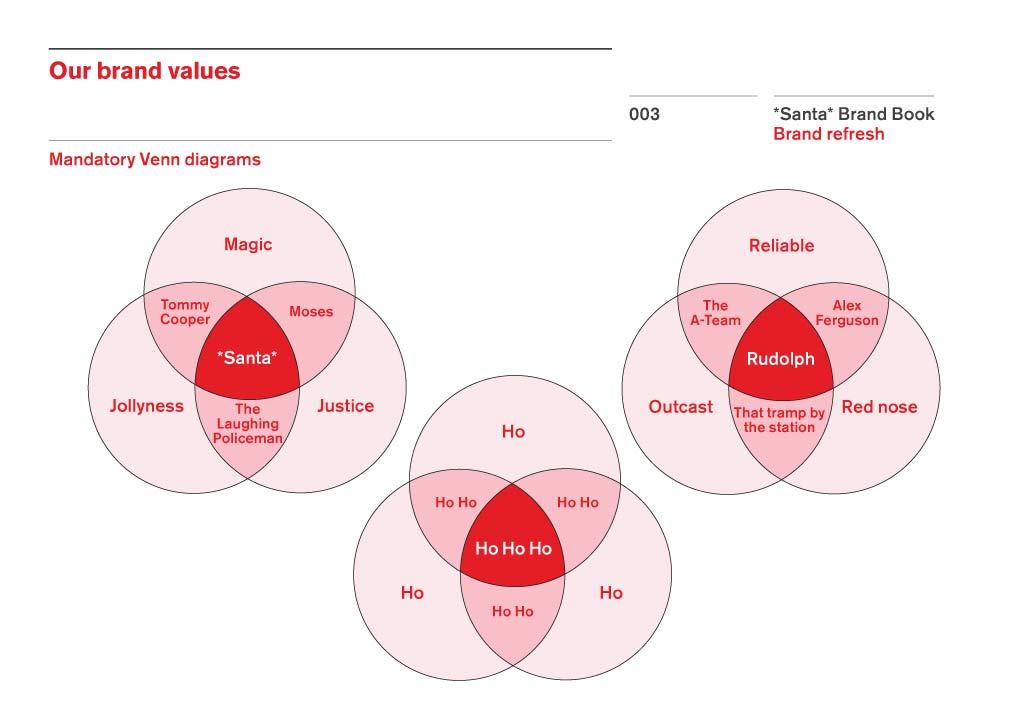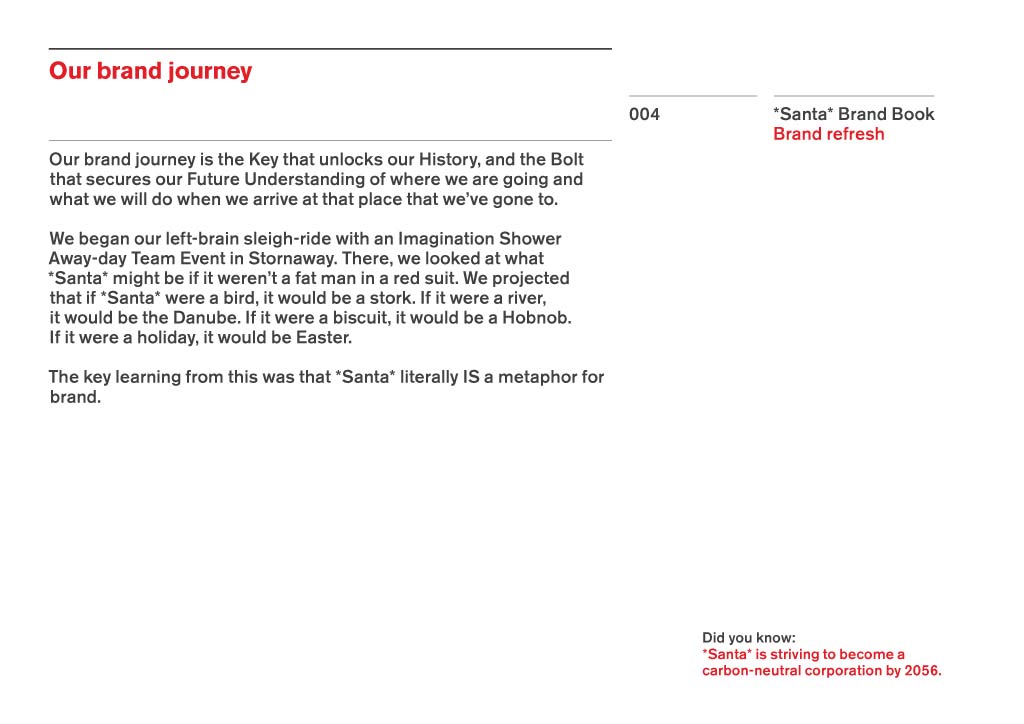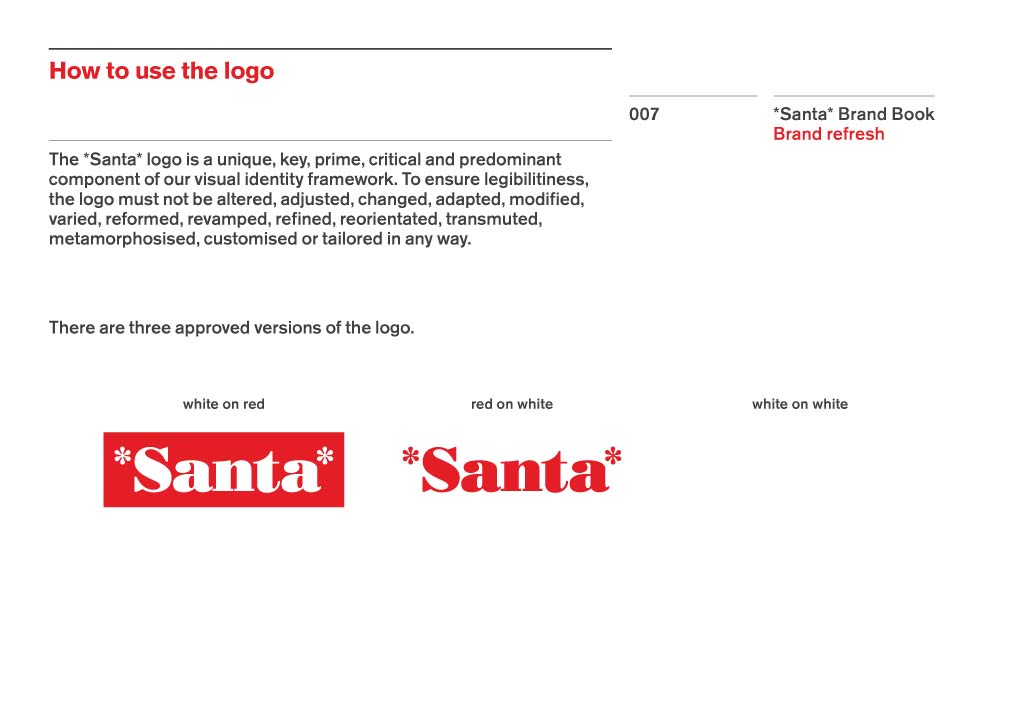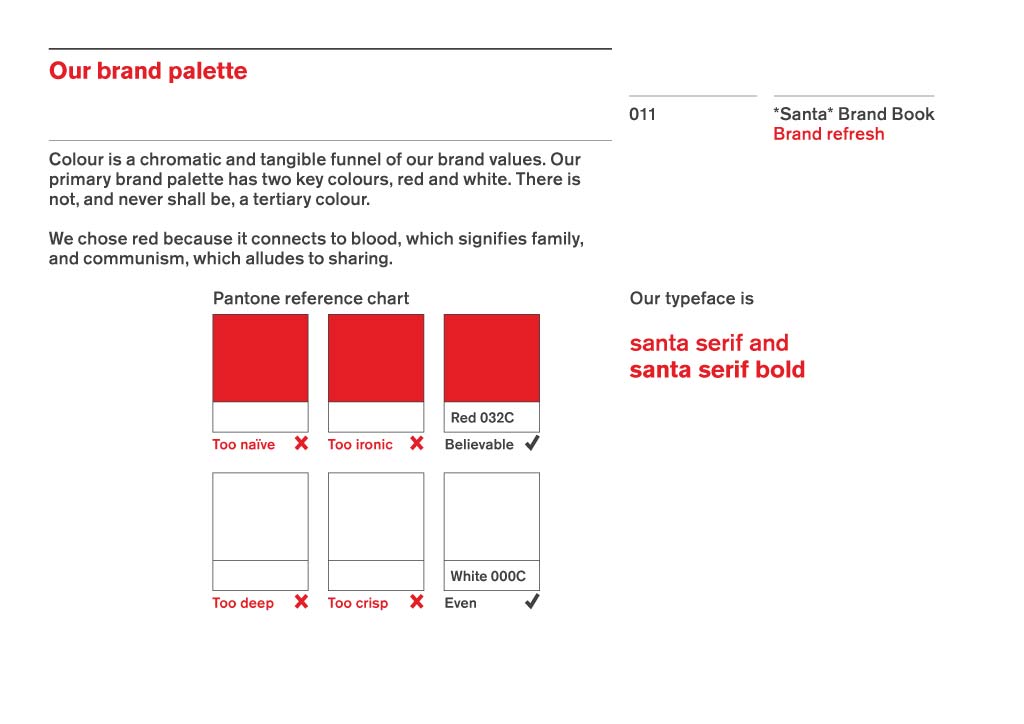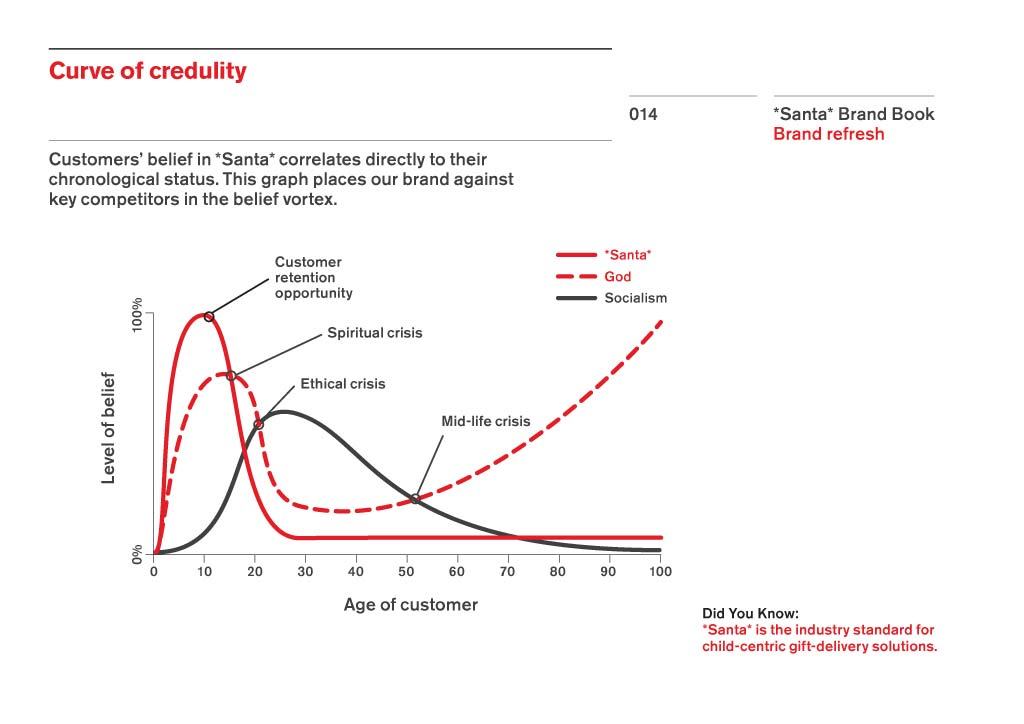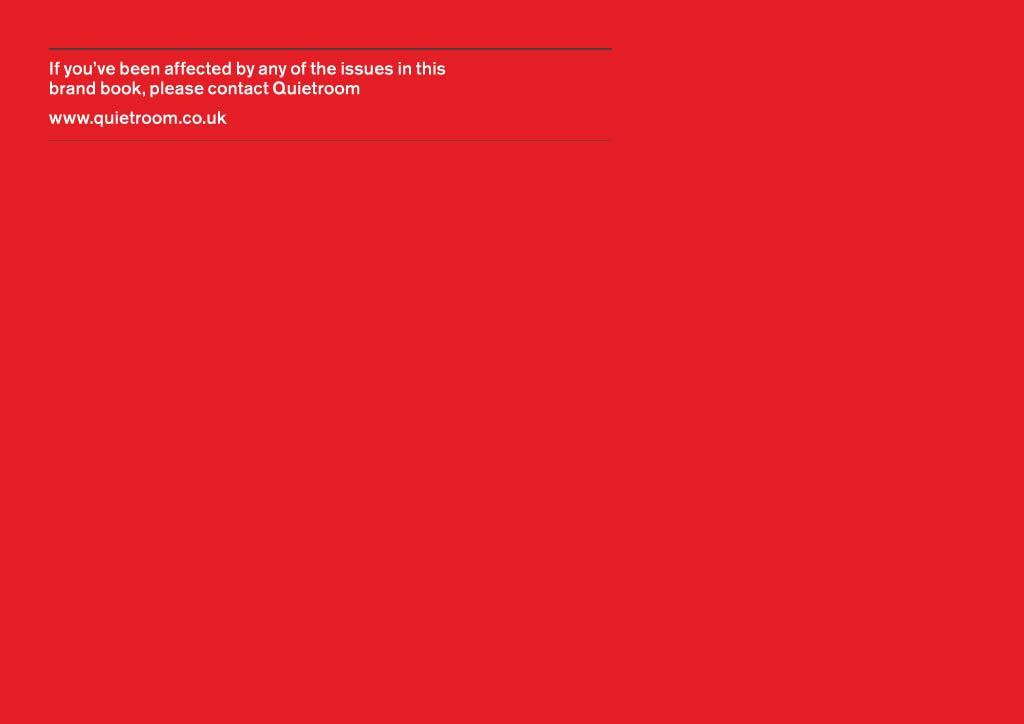 The Santa Brand Book. If you were in any doubt about Santa's brand values, this brand book will put you straight. I believe every child from the age of 3 upwards should be given this to read and learn off by heart.
"Santa is a Concept, not an idea. It's an Emotion, not a feeling. It's both Yesterday and Today. And it's Tomorrow as well."
This is a stupidly awesome idea by the Quiet Room, I wonder how much time it took to generate the idea and out it all together.
It's one of these things that although not directly useful to them or clients, show the sort of people you would be hiring.
I would hire these people in an instant. It's a valuable marketing piece, indirectly shows how much they know about branding in a fun and mischievous way.
I would have done it myself but I for one don't believe in Santa, so felt it was a little hypocritical. Meh.
Thanks to Gary Holmes for the link.
Here are a few select pages from the online presentation, you can also download the complete PDF. And their blog entry.