All Archived Posts in Resources
---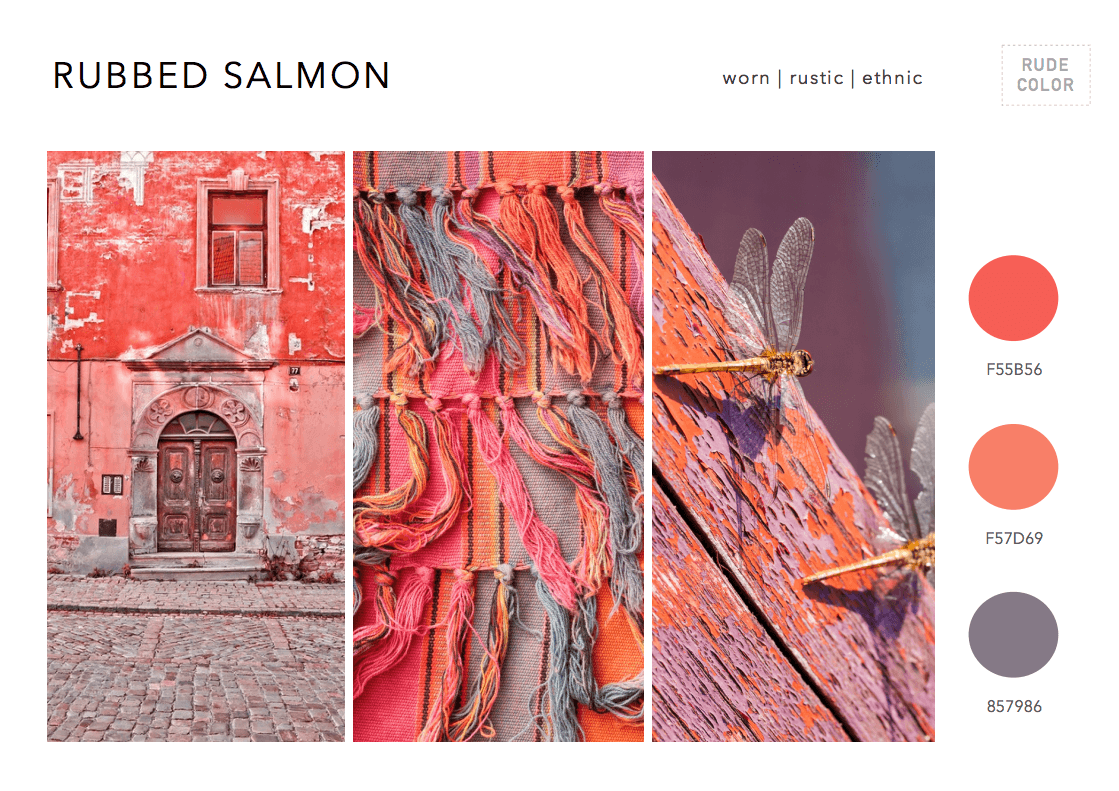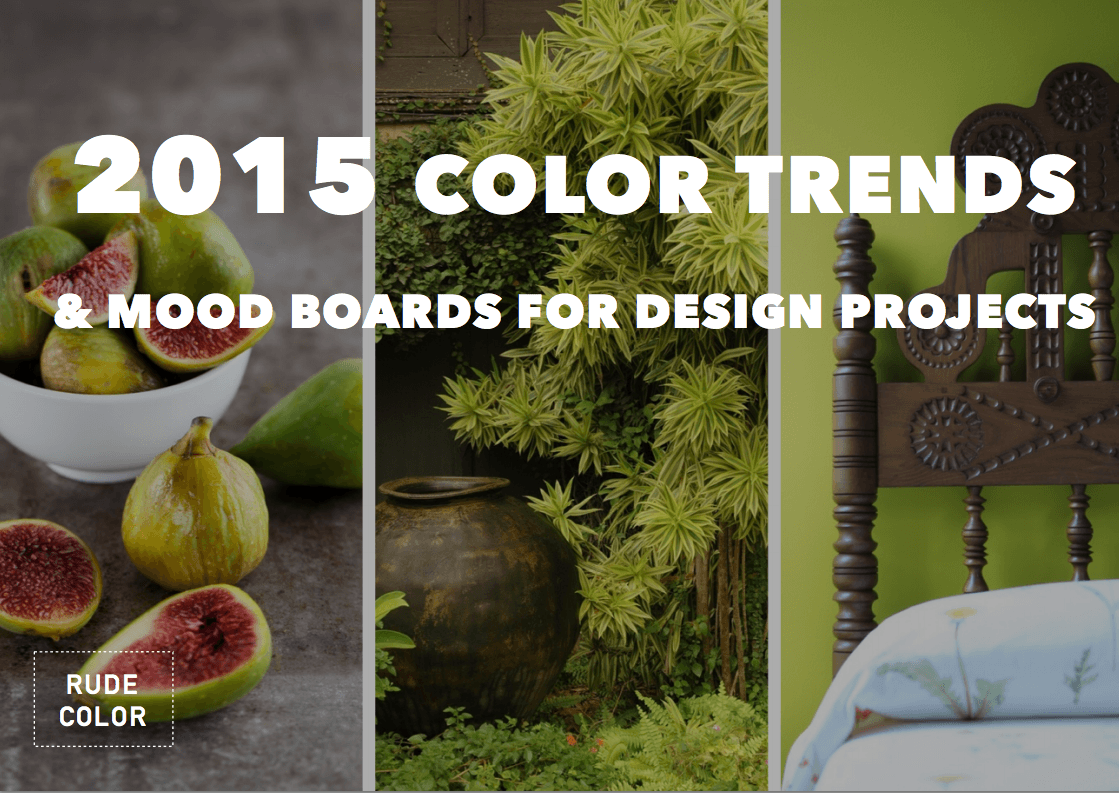 The Rudecolor 2015 Color Trends Mood Boards, is a wonderful color resource that I've really enjoyed looking through.
Something about the simplicity of the 3 main referenced colours on each page, along with the 3 photographs, provides a useful visual reference to how each hue might/could be used.
>> Just fill in the details here and download the PDF.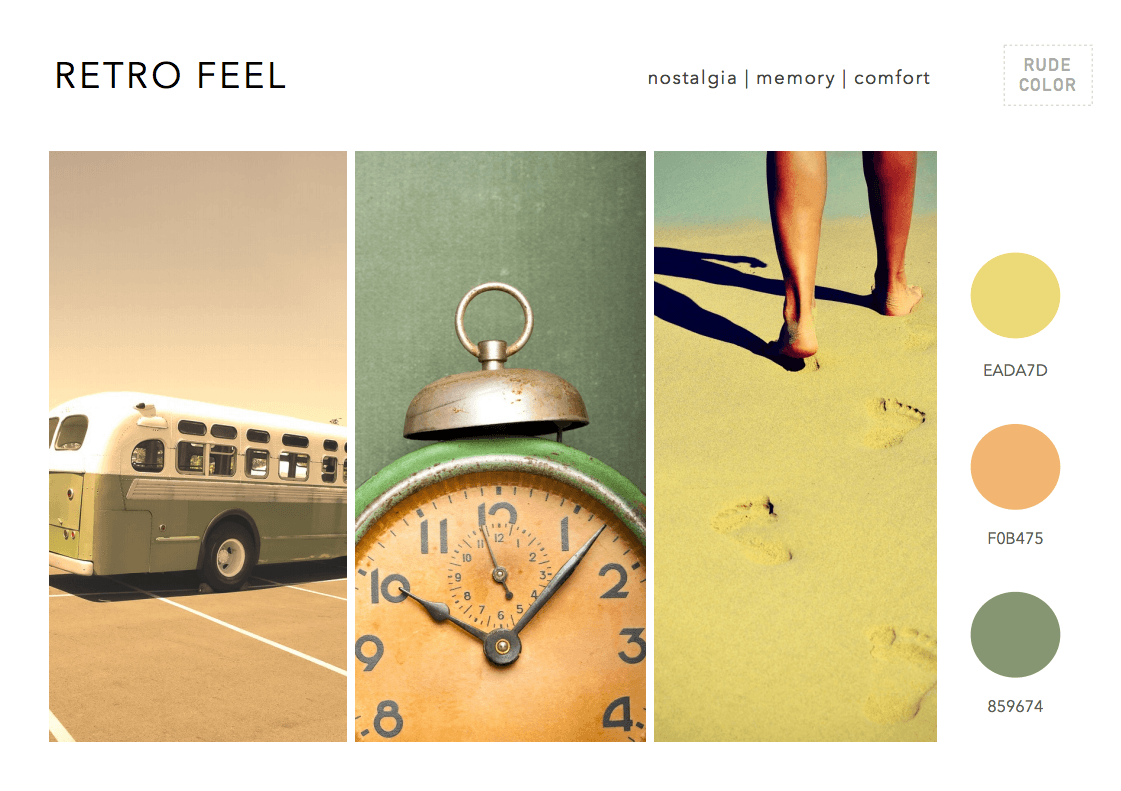 Seeing the colours in various contexts, although not a new idea by any means, is particularly useful, and just far more engaging than a clinical swatch book.
Each page is based on a color theme, such as: Aegean Blue, along with 3 keywords that best sum up the overall mood of the combined colours, such as: Mediterranean, Soothing, Coastal, etc.
Rudecolour: "2015 COLOR TRENDS & MOOD BOARDS FOR DESIGN PROJECTS is your free copy from RudeColor for instant color & design inspiration this coming year. At rudecolor.com, we are passionate about helping designers with information and resources to arrive at the right color schemes using tools such as mood boards and color trend forecasts.

In 2015, we see a return to raw, primitive tones of scorched earth and baked bisque. This is the result of large segments of consumers adopting a conscious and grounded lifestyle. At the same time, an increase in travel has brought an influx of Aegean and ethnic influences showcased in cool blues and colonial reds. Ecology plays a significant role in modern lifestyles and is represented by fresh greens and weathered browns. Nostalgia and the memory of simpler times is still prevalent with vintage pastels and retro hues.

To showcase each color trend, we have presented them in a mood board format. Each mood board showcases reference images, keywords and color schemes with hex values – as a quick and ready reference for any design project. In our experience, mood boards are a great tool for creative collaboration and can be shared with colleagues and clients to indicate a design direction."
Rudecolour have made this 28 page PDF, freely available as a downloadable PDF. Don't let the fact you need to add it to a 'basket' and go to 'checkout' fool you, it's free as the air you breathe.
>> Just fill in the details here and download the PDF.
The following images show a few pages from the PDF: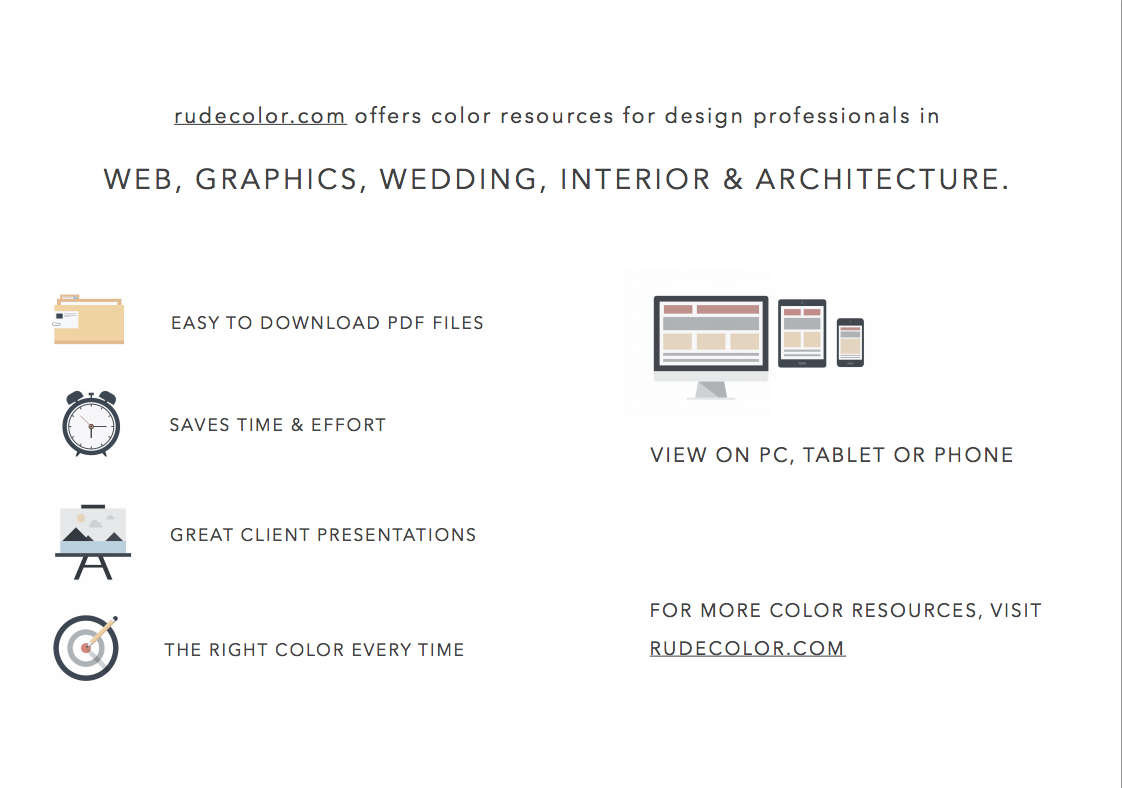 ---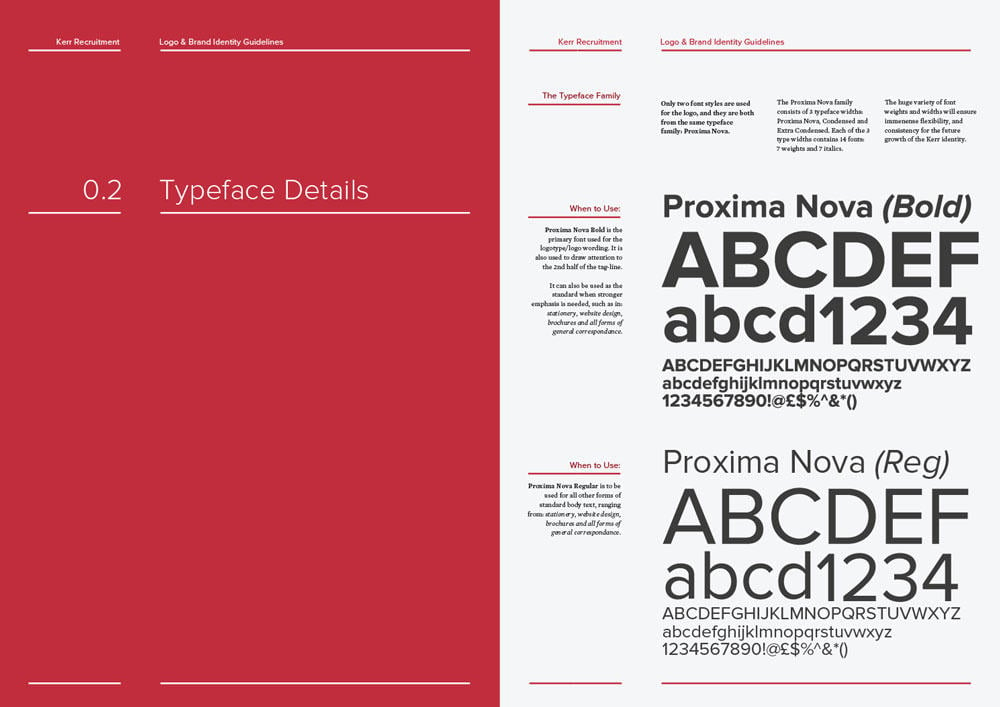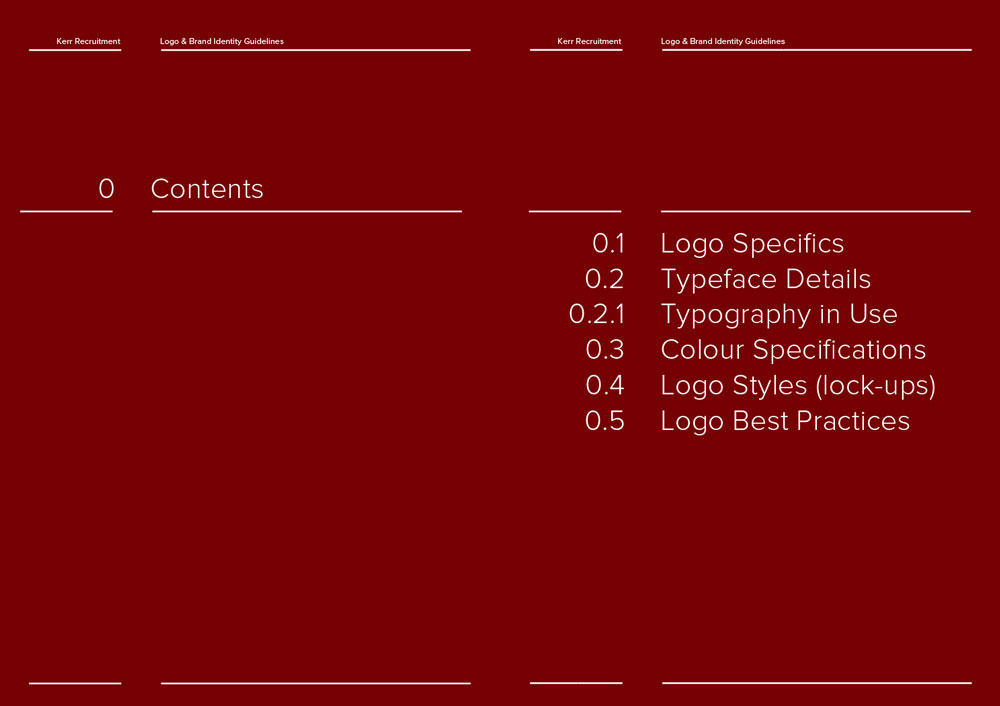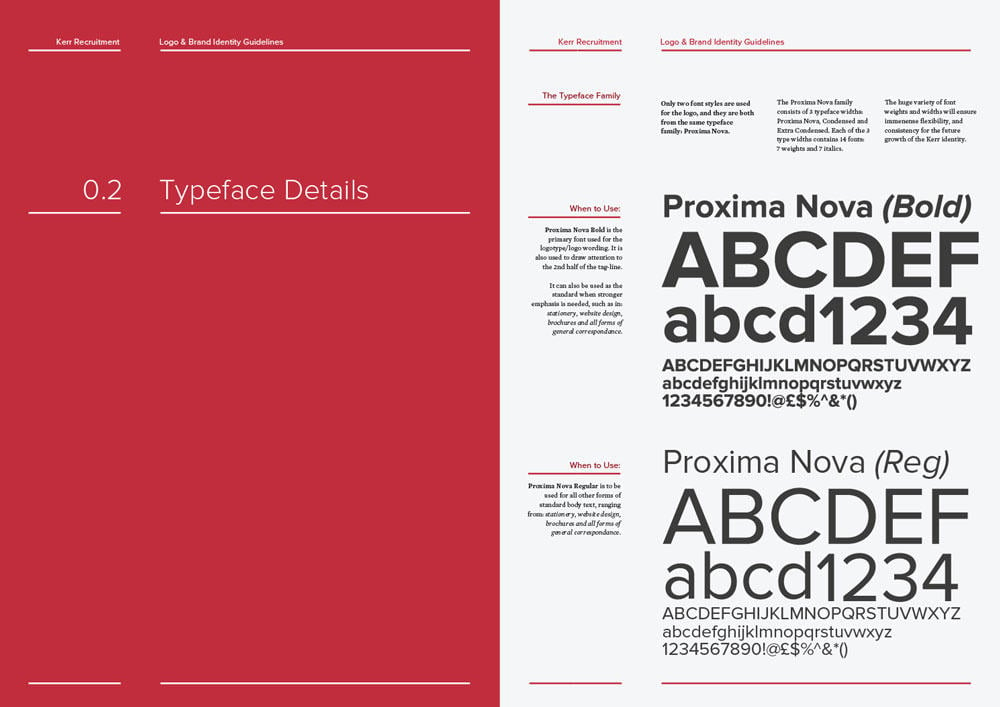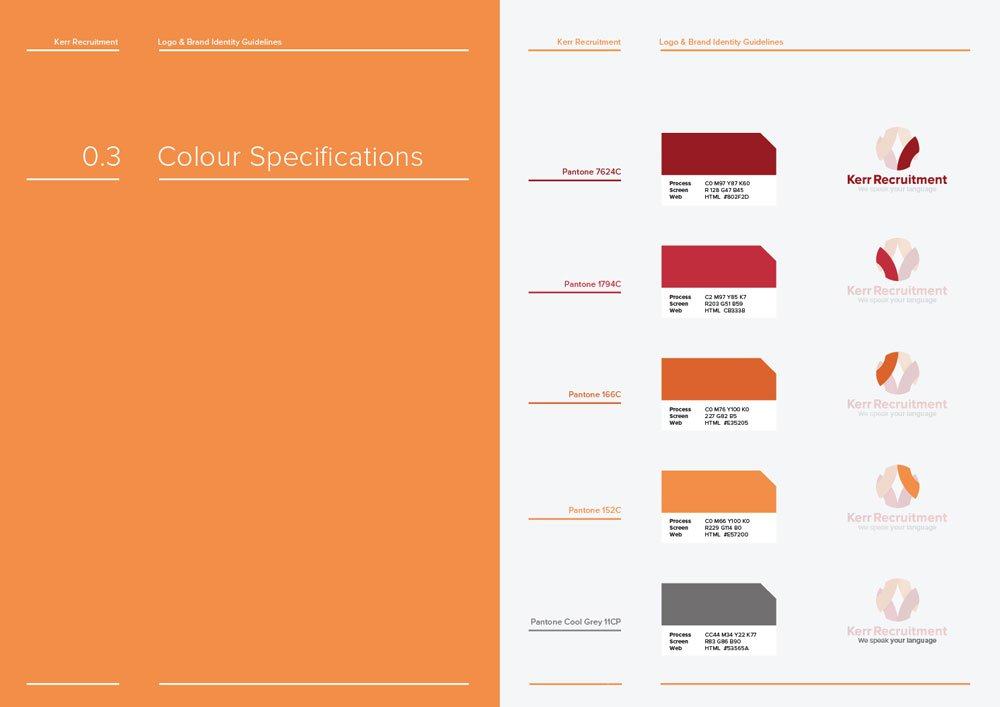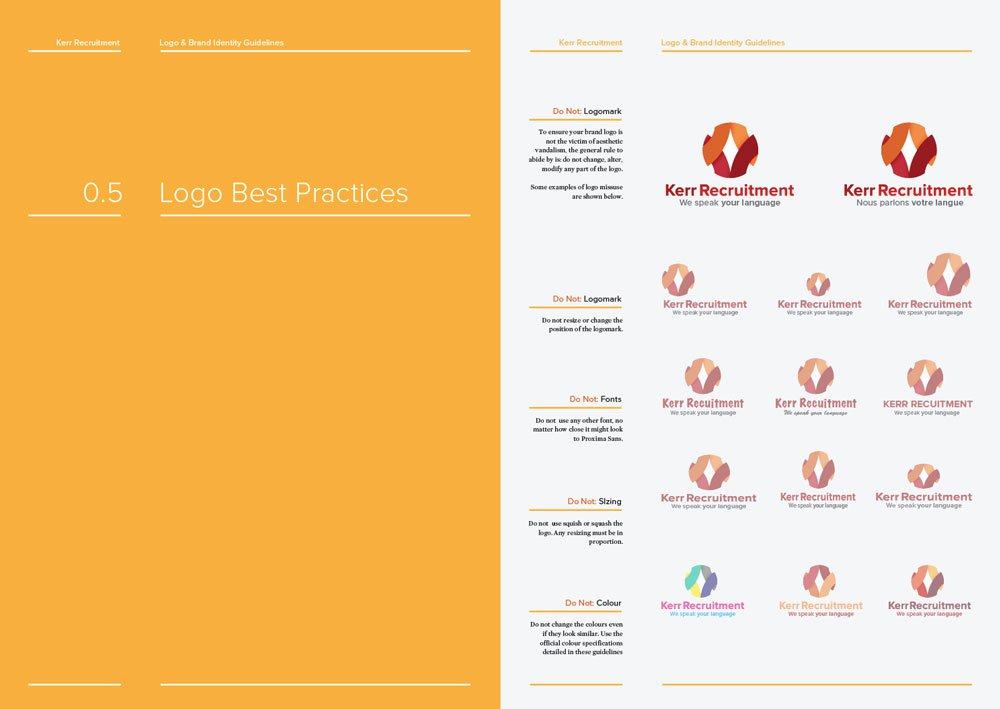 The above link will download a ZIP archive of an: Adobe Illustrator CC7 file (without embedded fonts), and a PDF (with embedded fonts).
Logo and Brand Identity Guidelines Template for Download
This version of my logo guidelines template, from my resources category, is a little heftier than previous, weighing in at a respectable: 13 pages (there is an imaginary Back Cover you can add to make 14).
I have used this particular version of the guidelines for a previous client of mine, Kerr Recruitment, as well as slightly different variation for Tabalwor, another previous client.
The style of this set of guidelines has gone down well with both clients, as well as some prospective clients who have asked about them after seeing them on the respective portfolio pages, etc. So I figured I'd stick with this basic style for a while, and expand and tweak it as necessary.
There are, of course, situations where a completely bespoke set of guidelines is warranted, but on the whole, i'll be using this style base where the client isn't in need of a custom set of guidelines.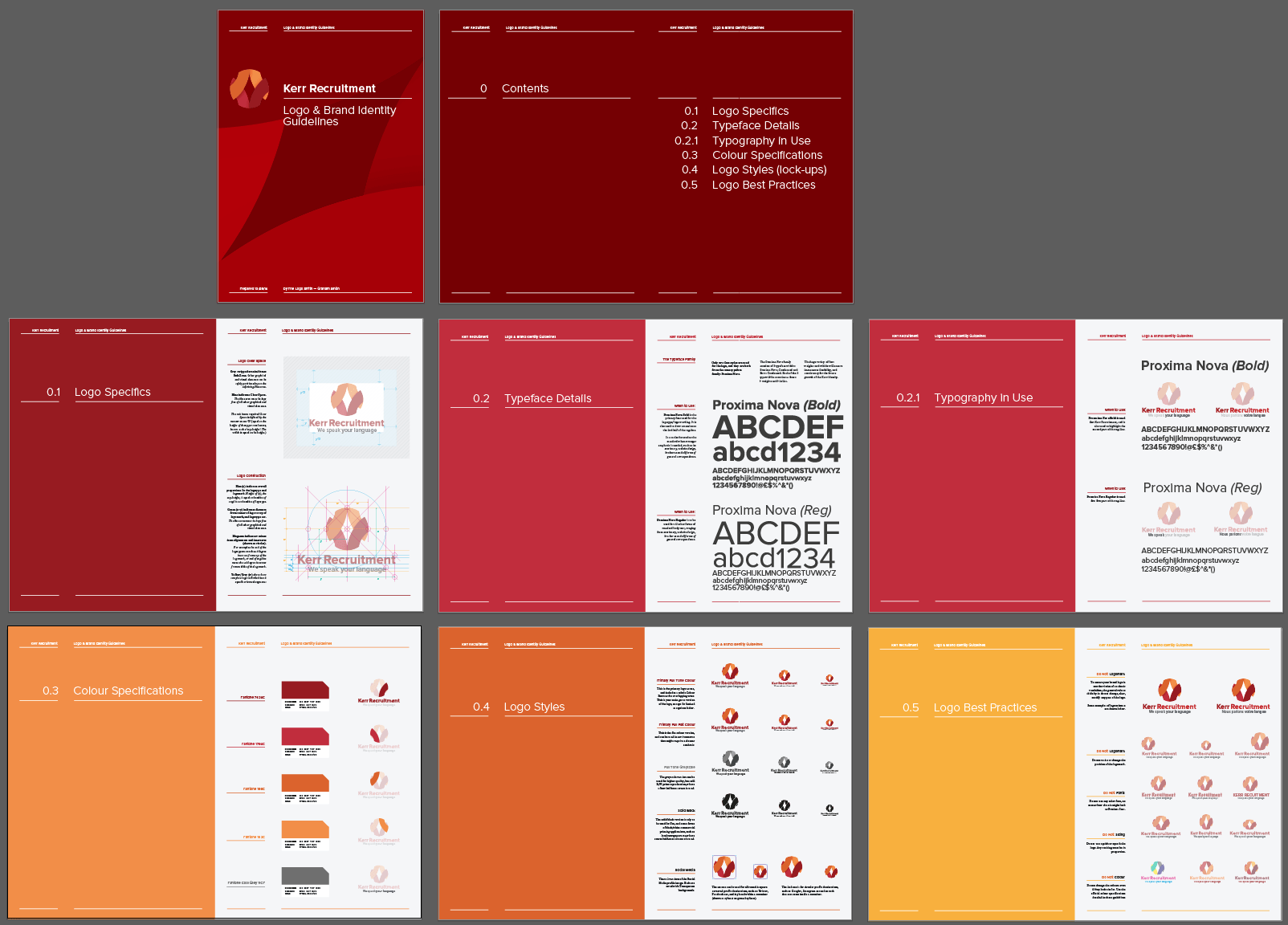 I'm providing the original Adobe Illustrator files for you, so you can get your collective hands dirty with all the text, imagery, pages and artboard's, etc.
Although I have kept Kerr Recruitments logo in place, please bear in mind that this is a legitimate client logo design, and as such is not there for you to use, commercially, in any way.
You will likely need to change these files quite a lot. The guidelines have been designed in such a way that are quite specific to the way the Kerr Recruitment logo has itself been designed, from the amount of colours used and thus detailed, the French translation of the logo, the various logo lock-ups, etc.
However, you should still be able to use quite a chunk, or at least get a real good idea of how and what to use, spec, explain in your own version of the guidelines.
The addition of the solid colour leader page, with the section titles, looks pretty nice I think, and helps make the guidelines look more like an actual booklet.
And finally
If you have any questions about creating logo and brand identity guidelines, or simply want to say drop me a line, you can do so here, over there and right here: [email protected], use the contact form, or grab me on Twitter: @thelogosmith
>> Download Logo_and_Brand_Identity_Guidelines_Template.zip 
The above link will download a ZIP archive of an: Adobe Illustrator CC7 file (without embedded fonts), and a PDF (with embedded fonts).
---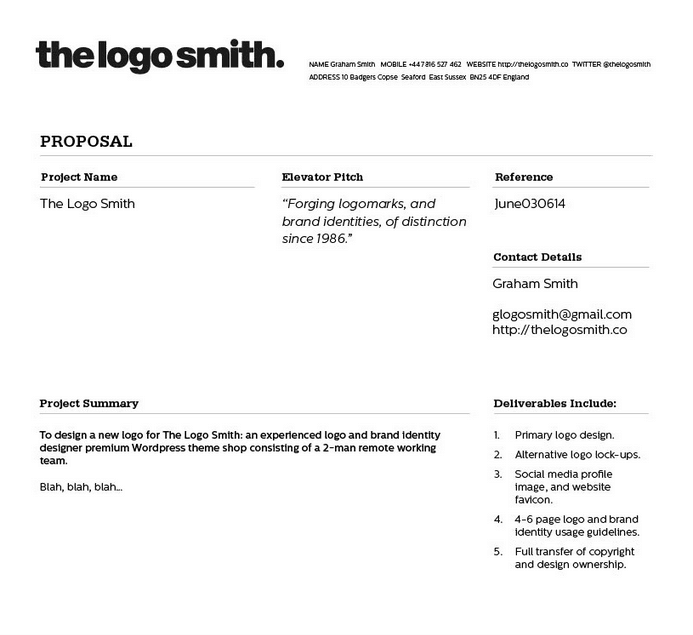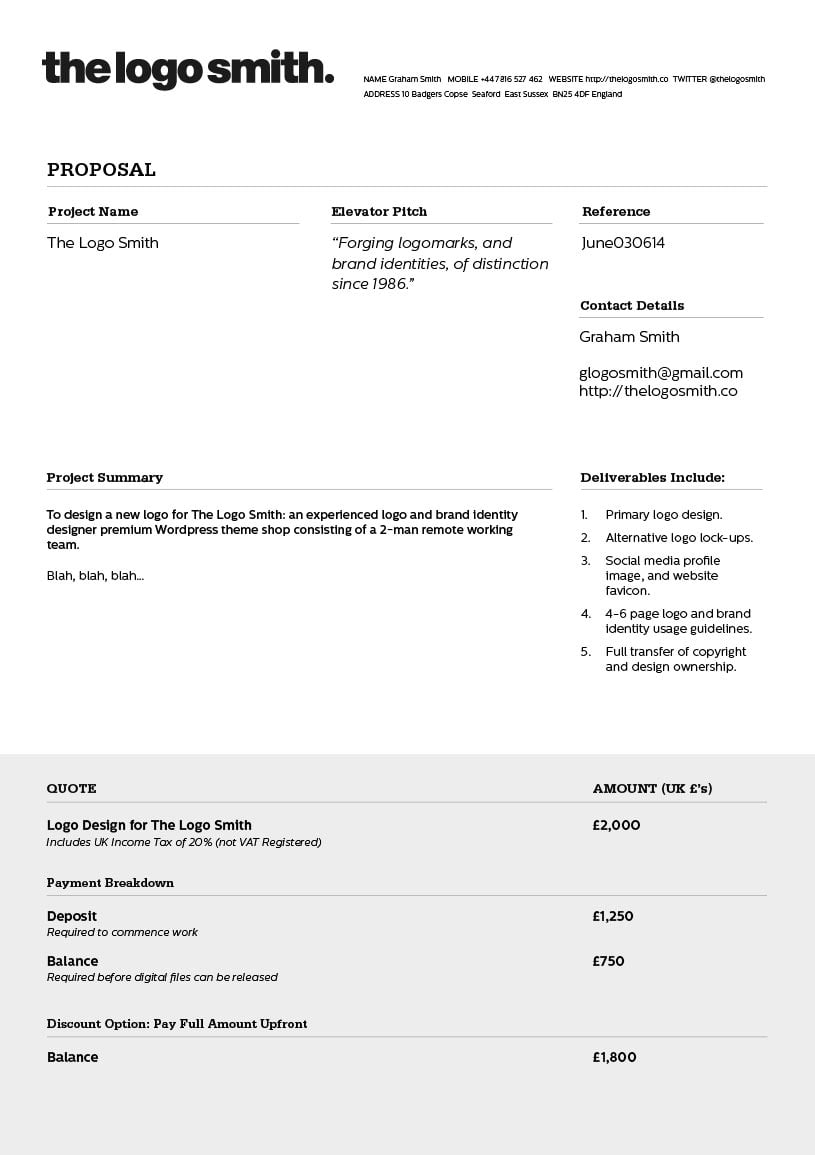 Logo Design Proposal and Invoice Template For Download
Welcome to my most recent logo Template Download: the logo design proposal and invoice template. This version of the template has seen a major visual redesign from my old square format of old: a now far more practical, and normal, A4 size proposal.
I was inspired to redesign my own logo design proposal after seeing a beautiful example of invoice design, used by ThriveSolo: a project management, time tracking and invoicing web based tool/application for freelancers. It's really worth checking out if you like the idea of keeping all our administrational duties under one roof!
Changes to the Logo Design Proposal Template
The front sees a few changes to the layout as well as a few additions, including a handy area to include the clients Elevator Pitch, or USP (Unique Selling Point, as a handy summary of what the project, and client, is about.
We now have a clearer section to detail the actual project deliverables alongside the Project Summary, and the actual quote area now has a background tint to draw more attention to it.
Elsewhere, I have added a section on Font Licensing (read my post on font licensing: A Brief Summary on Font Licensing: Some Do's and Dont's), which is actually pretty bloody important, so an important addition for those of you who regularly purchase and licence commercial fonts and typefaces.
I have also made slight copy changes to the rest of the various ToC's, but mostly stays the same as my much older Logo Design Proposal Template for Download
A Signed Contract
Although I don't have much faith in contracts I do use this logo proposal as a form of signed contract from the client. The idea is that once I have sent off the proposal, they them sign the last page and send this back to me: thus signalling their acceptance of my ToC's, and to proceed with the project.
Download, Use, Change and Share
Please feel free to download, use and change/adapt this logo proposal template as you see fit. The download package contains a PDF and an editable Indesign file.
Hopefully goes without saying that the first thing you'll want to remove and change, is: my logo, my personal details, bank account information, and anywhere else where I have used my full name: Graham Smith and/or The Logo Smith. Probably wise to do a Search & Replace for those last two names.
What's mine is yours, and all that…
Copyright © 2006-2016 All Rights Reserved Goddammit!
The Logo Smith - Freelance Logo Designer, Brand Identity & Graphic Design Studio.
25 Years Experience: Logo & Brand Identity Design, Graphic Design, Advertising and Print.
PR Agency Services: The PR Room -Technology & Internet of Things PR.