All Archived Posts in rebrand
---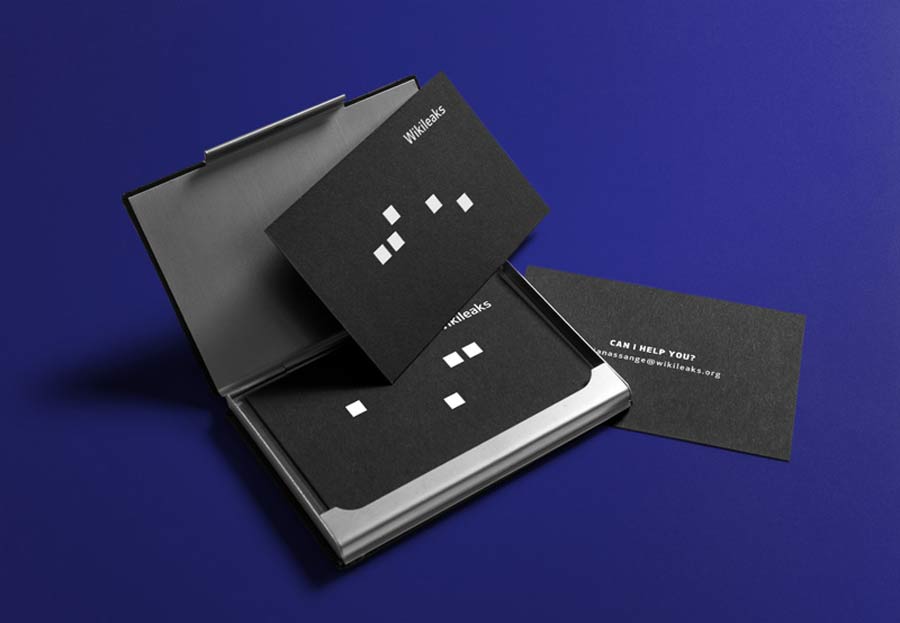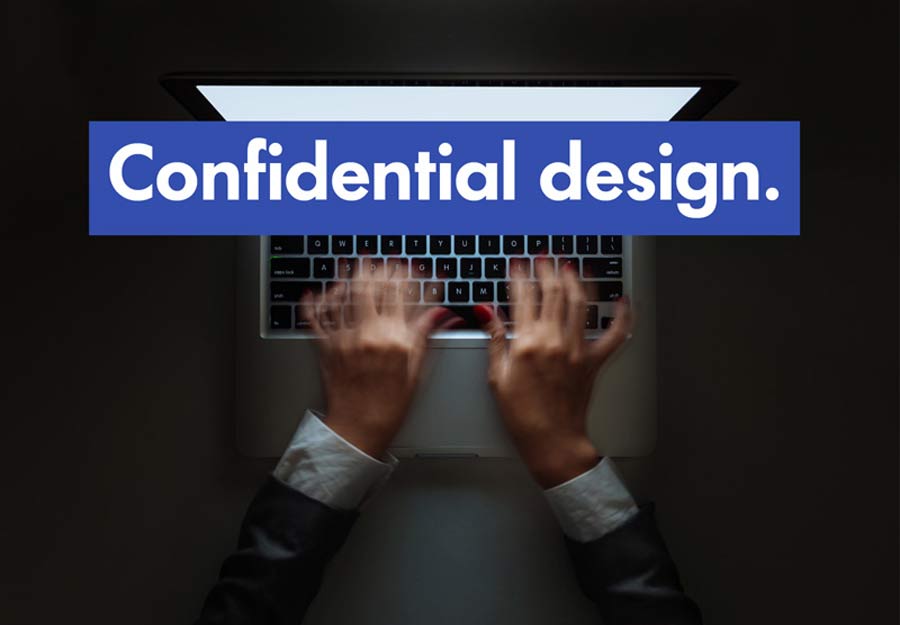 Unofficial Wikileaks Rebrand Concept Designed by Luis Rocha
I'm sometimes a little hesitant when I'm sent something to give my opinion on, but in the case of this Wikileaks Rebrand Concept, designed by Luis Rocha, I had no such hesitation.
I'm loving the overall concept, and how it nicely ties into the whole idea of secrecy and information, without being too cheesy, cliche or just naff.
Just enough supporting imagery such as the use of grids, and a few photos to show the identity in context, all makes for a very classy, neat, solid and well packaged Unofficial Wikileaks Rebrand redesign.
Wikileaks is a media organization dedicated to distribute confidential information to the public. Its existence is only digital, so the only relation between the organization and the reader is constructed behind the keyboard. The identity is a reflection of his digital confidential side.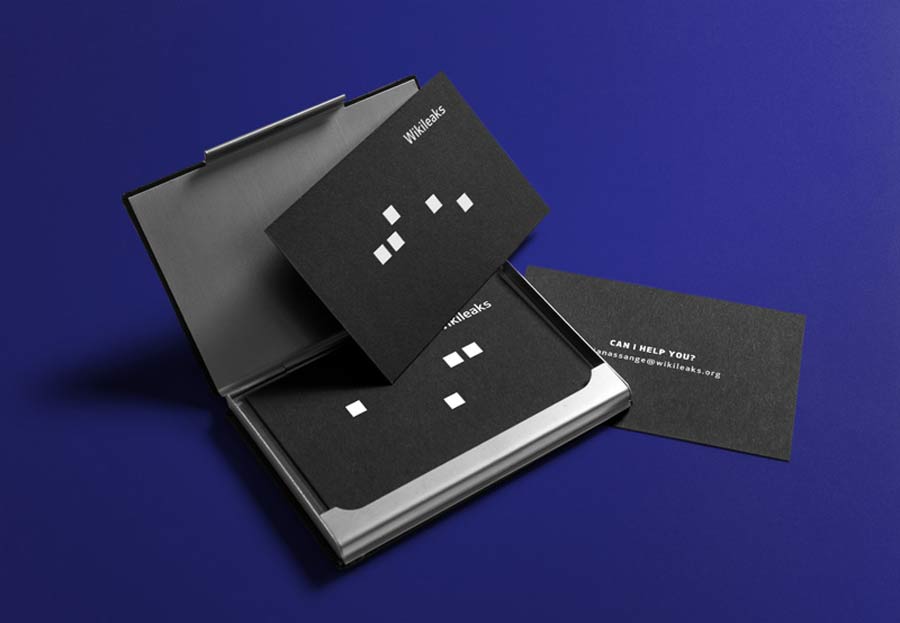 ---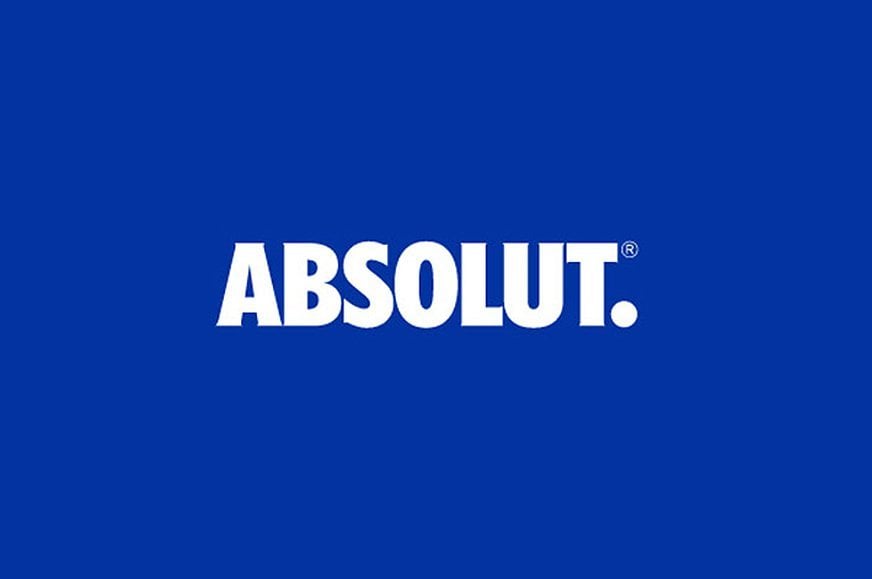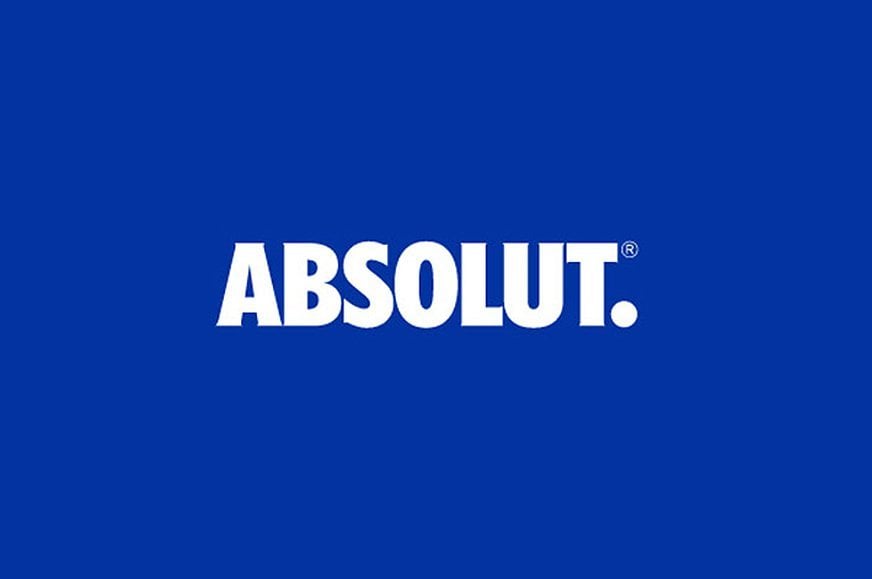 Once in a while a rebrand (logo redesign ) comes along that simply looks like how it should have always been. By that I mean the revised logo simply looks like a natural evolution, but at the same time immediately becomes the 'right' look, almost immediately more appropriate, than the logo before. Not sure I'm explaining myself very well here.
To me the new Absolute logo, minus the 'Country of Sweden' & 'Vodka', works better than the logo with the additional lines. Pretty sure that's also widely agreed.
That's not to say the previous version sucked balls, far far far from it. Sometimes, in order to minimise/defluff a logo, the brand must have become so well established, adored and imprinted in our minds that stripping the fluff away to reveal the core element, in this case down to just Absolut, looks like the completely logical, and right thing to do.
Then the magic of hindsight kicks in, "why wasn't it done before now".
When the new logo simply and transparently slots into place without so much as a ripple, then you know that a brand has become deeply imbued into our psyche.
The Spirits Business: Anna Kamjou, global director of Design Strategy at The Absolut Company, said: "The brand has become so iconic that we no longer needed the full three-line logo to convey ourselves.
The same holds completely true for Starbucks, Nike and Apple. When each one of those companies simplified their logos, it signalled the arrival of maturity, strength and dominance, in an all too crowded world. When a company believes they can safely remove core elements from their logo, and that logo then, somehow, becomes stronger than more iconic than before, well, that's just magic.
The Spirits Business: The Absolut Company, which is owned by Pernod Ricard, claims the changes won't be noticeable by most consumers, but will "strengthen the brand's iconic status as a contemporary, forward thinking brand".

Anna Kamjou, global director of Design Strategy at The Absolut Company, said: "The brand has become so iconic that we no longer needed the full three-line logo to convey ourselves.

"By removing 'Country of Sweden', and 'Vodka', we're putting the focus on the most important part of the brand – Absolut. The word itself not only means the perfect, the complete, and the ultimate, but it also means the open-ended, infinite and indefinite.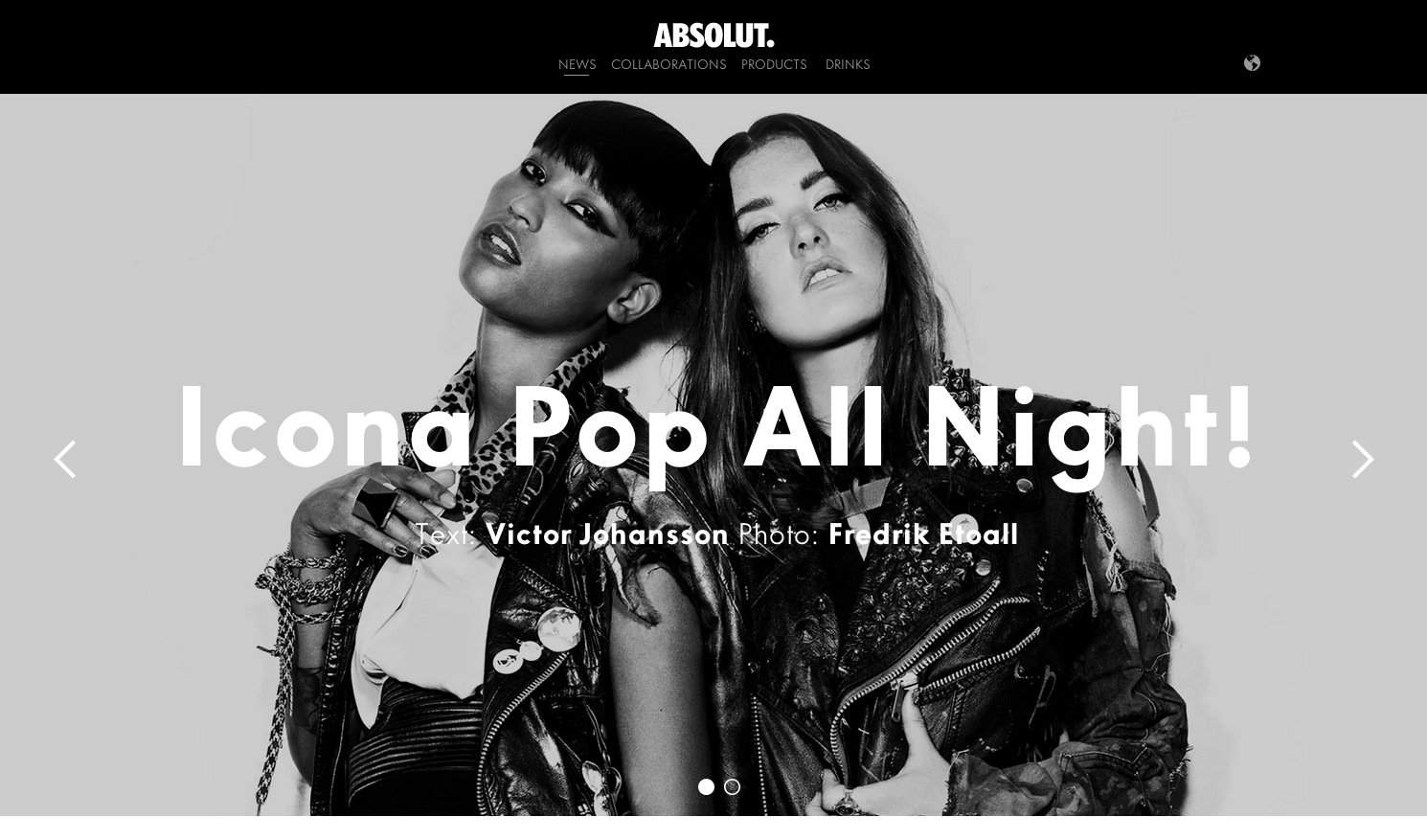 ---
We caught a teaser of the new More4 identity a few months back with a showing of just the logo by ManvsMachine. I was a little unsure of it then, and even after seeing it in all its dynamic glory, I am still unsure about the basic logo now.
The new More4 logo feels a little too busy in it's static form, and I am a little weirded out by the hanging E which was more appropriately enclosed in the previous More4 logo by Spin. I still think the original logo just feels far more useable, and easier on the eye, than this multi-coloured version.
Simple vs complex?
But no denying the overall identity has been very thought out and provides a huge number of variables.
Creative Review has a detailed breakdown of the new identity including a number of video's which will give you a really good look at this dynamic identity in action.
► Found on Creative Review
---
If you are familiar with my blog then you know I can be quite blunt, but typically I do so with comparisons and a sense of constructive criticism.
Case studies like The Gap, Waterstones, Starbucks and Swiss Air create different emotions and leave you with different thoughts on their rebranding strategy. Whilst I still try to mix in some of my straight-talking.
I have to say I find the new British Gas logo redesign quite disappointing.
A few months back my girlfriend and I actually thought we saw a new logo on the back of a British Gas van, but when I followed it up on Twitter no one seemed to know anything about it. I put that down to a miss-sighting or maybe a logo not belong to British Gas. Now I can see it was the British Gas logo which they obviously have been rolling out rather slowly over a period of time.
Typography
The typography for starters looks awkward, and is a big let down for me. That font looks clunky being more suited to a logo found on 99Designs, and not a national company.
I look at that font and it simply feels a total missmatch.
The font choice is trying to be trend, and modern, but all it achieves is a cheapening the brand. I wonder how long this logo will last before it becomes outdated?
The biggest problem with this whole logo though is the tag-line as looks like it has been shoe-horned in with tracking that is way too tight.
Not only is the spacing and sizing totally fucked up the colour is way to bright and takes your eye away from the brand name. Ironically in this context not a great problem as the logo type sucks. Tag-lines are there to serve a secondary purpose not to look like they are screaming for attention.
Tag-lines
Tag-lines need to be treated with care and respect not just slammed in there at the largest size you possibly can. In this case the whole logo would look better without that tag-line.
Then there is the actual wording which I feel is a little on the cheesy side. "Looking after your world." Really?
Timeless
Honestly? I thought the existing logo was as timeless as you could get and I was always loved seeing the white out version placed on those all over blue British Gas vans. When you saw one of those blue vans you knew straight away what it was with the logo looking neat and solid.
I have always admired the British Gas logo more so since they seemed to have simplified the logo colour across their vehicle liveries. I was even due to put it up on my logo inspiration gallery LogoStack.
I can sort of see why additional colour was introduced with the whole eco and renewable slant on energy, but not sure that changing the actual brand mark to one with gradients and a new shape was the right move.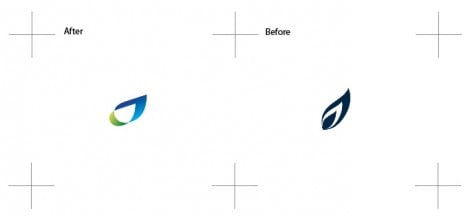 I am not against the new logo mark as it's quite vibrant with a nice fresh clean feel. I just don't think it works, or is suitable, in this context as well as the accompanying font choice being a let down. The wrong font can destroy an otherwise clean and solid logo mark, and that's what I feel has happened here.
The old/existing British Gas logo has loads of rome for tweaking and refreshing, but I feel this change is a tad too much.
Work could have been done to update/refresh the old/existing British Gas logo without looking like someone let some over eager designers loose without any clear direction.
I can't help but see this as something you might get from a crowd-sourced project.
"We need a new logo kids so show is what ya got…"
Thumbs Down
Who knows what goes on behind the scenes with various senior level managers getting bullied into a new contract by arrogant agency types. We are not privy to all the information that may or may not put the rebrand into perspective. So all I can is look at it from just an aesthetic view point: this rebrand gets a big thumbs down and leaves me a little sad.
Often with previous cases, as mentioned above, I also offer my own design solution, but in this case I will give it a miss. I loved the old logo and not a fan of the new one. Hard for me to really offer up any useful ideas when there is nothing much to play with.
Why? Why to a rebrand, and why to accepting this design? Love to know those answers.
When clients approach me asking for a rebrand I really do push them to understand why. If they can't provide me with a adequate or logical reason for a change, then I will absolutley not take on the project unless a middle ground can be reached. This middle ground may involve a slight updating of the typography, colours, logo imagery etc.
On the whole I prefer to keep with what works, or tweak if absolutley neccessary.
Maybe time will tame my initial thoughts on this, but I don't think enough to ever favour it over the old/existing one. It just feels really rather "meh".
Just coming to the end of an identity redesign for a 'non profit, Truth-Justice-Peace. Just uploaded the black and white version to my portfolio. I have written just a few words on the logo over at Dribbble.
More in depth dialogue to come.
---
I have been fascinated by this whole GAP logo circus, I have made my thoughts about it fairly obvious in a previous post 'The GAP Logo - Is the outcry and criticism justified', I then came up with a few 'for fun' GAP logo attempts, one based on the very original and vintage 1972 GAP service mark.
I have tried to resist doing a 'sensible' design, the whole ethical debate about crowd-sourcing marginally bores me. I ultimately realised you may as well join them as there is no way on earth you will beat them. The extraordinary volume of GAP logo designs submitted from FaceBook to Dribbble and independent websites and crowd-sourcing contest sites has been just phenomenal.
Regardless of your views on ethical issues bought around by GAP encouraging people to design a  new logo, the lure of the challenge is to great to ignore. After all, I do have a choice in this matter, GAP are not making 'anyone' design for free, they are simply working the system for all they can. After all, it's just business. I have ulterior motives to work this project, and I will make it work for me in way's not immediately obvious.
Who knows if their brand will take an even bigger hit over this, no one can say for sure.

Helvetica Gap Logo Design
I have stuck with Helvetica for my GAP logo redesign, I based this on the assumption that Helvetica is an existing brand requirement, specifically as GAP use Helvetica in the majority of the brand campaigns.
See image below.
Easy to improve other peoples work
The ideas you see here are not one I would necessarily suggest 'putting' forward as a serious GAP logo alternative, it's just what I would do to improve the 'new' concept by Laird+Partners. It's always easier to improve on someone elses designs, especially in this case.
So the actual idea or concept I have played with is nothing extraordinary. Just my suggestion.
My own opinion is that there was nothing wrong with the original boxed GAP logo, first image in this post. There is nothing wrong with it, regardless of how long it has been around. Some people are now naturally saying it's boring and old yada yada yada.
Logos do not need or have to be super exciting, they just need to work.
The blue box GAP logo has worked for many years. To blame the logo on GAP's downward spiral as a high street fashion shop is just naive poppycock.
Any company should feel proud to have a mark like this, it's pretty much timeless, which is what we all strive to create, it's stylish, its memorable and compact. So OK, time for change, most major brands go through a refresh or complete overhaul at some point, but GAP really needed to pull something special out of the bag, decades of the blue box logo are hard to forget.
It's in out nature to compare old with new, sometimes the re-brand is a success, sometimes it goes catastrophically wrong. I do wonder if brands hiring massively expensive agencies for the initial logo design is such a good idea. Too many people involved, too many people to please and too many people interfering with the design process.
A freelance logo designer can cut through the crap.
I love the original blue boxed GAP logo. However, I certainly don't love this one coming up next. We really need to work on this framework.
New Gap Logo
The logo causing the controversy, above, uses Helvetica. It is that hard to really make it just a Helvetica wordmark 'own-able', hence the need to add this dated blue graduated box just to draw some distinction. Many brands using Helvetica have done so from the start, rather than change half way through. As I mention below, 3 letters is not much to play with, American Apparel is a more substantial wordmark and so Helvetica seems to work with it very nicely.
The new logo just doesn't work.
The wording would work better on its own, but this would hardly be unique. Just 3 letters set in Helvetica. In start contrast, the original blue box GAP logo is 'own-able' in every sense of the word. They will find it hard to match that level of individuality with a Helvetica logotype.
Helvetica can look sweet but it can also look bad, which I think the new logo shows. A few tweaks, a different style more suited to the letters, changing the colour and you loose the cold clinical feel that the new one currently gives.
What follows are a few of my suggestion to make the Helvetica GAP logo a little more 'fashionable'.

A few suggestions
My first suggestion is to include a lowercase 'G', this softens it up, makes it more friendly, more approachable. The uppercase 'G' does not work in this combination of letters. It overpowers the 'a' and 'p'. Lowercase feels much more compact and natural.
Black can be pretty harsh, especially when used next to a blue, takes on a sterile, clinical conservative feel. So changing the wording to the GAP blue sorts this out. There is now no need for that awful graduated blue box, my coloured lettering carries this 'previous brand association' just fine. The graduated blue box adds nothing whatsoever of value, other than an eyesore, but does prevent it becoming an elegant and clutter free solution.
I feel the particular weight of Helvetica used is too light for just 3 letters, so I have weighted it up to Helvetica Neue Black and closed up the spacing.
Custom Helvetica?
Although this is default Helvetica Black, it would be feasible to customise it a little. This would bring the advantage of it becoming more 'own-able' to GAP, the changes needn't be huge, subtle tweaks word work.
This could then lead to complete customisation of the Helvetica face just for GAP. This custom designed Helvetica could then be used for the rest of GAP's branding and print design.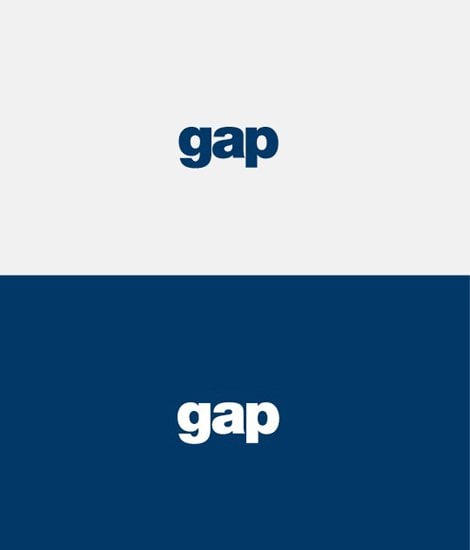 As you can see from the above example, these few changes make a huge difference to the overall look and feel, it has more impact and presence, it is simpler and less cluttered than the 'new' logo.
It says more more with less.
Without the graduated blue box, this becomes a wordmark, typemark, logotype etc and will be supremely flexible in use.
The new heavier wordmark will now pretty much fit anywhere you want it to go, not so true with the graduated blue box version.
As it is one colour, it can work in any combination and looks particular striking white on GAP blue.
The big blue box
Not to suggest that the logotype needs to be contained, but if you do apply the original box style, it will look very solid and will have strong brand connections to the old logo, whilst being a fresh updated incarnation.
I do believe keeping the blue box would really help with general perception and visual uptake due to the the public's existing familiarity of the old logo. The blue box IS Gap for many people, with a new font in a new position, it takes on a new lease of life. The upside is that GAP don't have to start over with educating people on the visual changes of the GAP identity. This is a more subtle approach but has a deeper voice. It will yield bigger rewards all round.
The blue box adds versatility with my suggested improvements to the thicker and fuller typemark. The wordmark can be interchanged as you need.
Don't confuse your customer with a new personality if you don't really need to. A complete change of clothes is not always needed, often just a new hairstyle will do the job
A quick side-by-side comparison.
On the storefront
Mock-up of new GAP wordmark in blue box on a GAP store front. It feels and looks much fresher in my eyes.
When you walk pass this new look you'll have a familiar feeling, nothing is too out of place. You know it's GAP from a mile off but you'll also know this is a new GAP. The two can work side by side, familiarity and change work hand in hand if you get the balance just so.
You'll feel good about the change, you'll be more inclined to visit.
I am really not sure what plans they had with regards to the new logo on store fronts. I can't envisage one solution where it would look as prominent as the original blue box GAP logo or even my suggestion above. Without seeing all the research and supporting sketches, ideas, concepts it's hard to imagine, but I do know their new logo would lack the right sort of presence, warmth, familiarity, comfort and the list does go on.
The overall design of a logo or brand mark needn't be rocket science, it's just the reasoning and rationale behind it, and the execution.
---

Since my initial views and thoughts on the Waterstone's rebranding, a few interesting comments appeared. One in particular caught me eye, this is not meant to ridicule or make fun of this comment, it's more to reply comment on this particular line of thought.
When it comes to brands and in this case, a rebrand of a popular high street book store, many people loose sight of what a brand really is. It can be a confusing scenario, with many people interchanging brands, with branding, with identity and logo design with company image etc, it's easy to see why.
The comment
The comment in question came from a regular reader of this blog, and it got me thinking quite a bit. So I wanted to reply to in detail based on this sentence :
'It is a big change, but maybe a necessary one. It's easy to judge a rebrand without understanding the bigger picture. Of course we're free to voice an opinion, but it feels like some people are all too ready to look negatively on a rebrand."
My comment to that comment

So I agree, that sometimes a shift of direction for a company is needed, often desired by the customers or the user base or just by a change of focus and company direction. Maybe there has been a takeover, maybe the product line has changed considerably and the existing identity no longer truly reflects the core message of the company, there are many reasons why a company may consider a rebrand.
This is about perspective
I have a case study of a recent rebrand that I was personally responsible for, Foehn & Hirsch. Crucially,the point of my previous post was that it's more from my personal thoughts and views as a Waterstone's customer, with added knowledge of branding and identity. Rather than a outright assassination of a logo design or a surface inspection of a fresh new brand identity.
As a consumer, I don't particularly care about the internal politics that may results in a company redesigning their brand identity. All I care about is my continued personal experience with that company. That's all.
A brand is not made by the company
On a simplistic level, a company doesn't or can't 'make' a brand. I do (as a consumer, not a logo and identity designer), you do, the people, the consumers, the buyers, the people who part with money are part of this massive recipe that will determine if a company or product will be viewed as a brand. If no one purchased Apple or Nike products, there would not be a Nike or Apple brand as we know it today, they would just be a company trying to sell products like your regular local high street store.
Regardless of the reasons for a rebrand, if the customers don't like it, or accept it, then that's a massive fail for the company. As a customer I have every right to say if a rebrand is, at least in my eyes, is negative or positive. If my view is also shared by many other Waterstones customers then this is a majority vote. If sales decline because of this, then a company needs to rethink. Royal Mail+Consignia to name one major example of the public not taking to what the analysts thought was a necessary move. The agency dudes must of been so embarrassed.
To be linked to a failed rebrand is nasty, hence any company taking on a rebrand need to be 100% sure, 100% in agreement, and 100% motivated to pull it off. If I am rebranding, I want someone on my side who shares and agrees with my decision but who will also advise me if a rebrand is likely to result in a downwards spin.
Easy to judge a new rebrand
So yes, it is easy for me to judge, but as a customer, that is my right to do so.
It was mentioned in the readers comment that people are too quick to voice a negative opinion on a rebrand, but this is also their fundamental right, they have helped make that brand what it is today. It is part of my money that has made that brand what it is. If I now see that brand ID destroyed to a point where I feel it's no longer Waterstone's, then from where I sit as a consumer, that's a bad move for them, regardless of the internal reasoning.
For a company to seriously rebrand, not just refresh or update, they have to accept that many people will rebuke it, will just not get along with it. Maybe in time people will come to accept it, maybe even like it… if that's the case then all well and good. The company might see a drop in sales initially, but if they have the courage of their convictions, then they should see it through. But often, the first few months of a serious rebrand are crucial if it will survive or need replacing or reverting back to the original, and that has happened many times with popular brands. Royal Mail+Consignia.
A logo is not the Identity
But a poor or weak logo can seriously hamper the brands overall brand identity or image. My views are not just judging a brand new company logo design or identity, a company without any past history. To do so just becomes just a case of 'subjectivity/personal opinion', but that is not the case with Waterstone's.
I have nothing particularly against the new Waterstone's logo, regardless of how nice it can be packaged up, implemented with collateral materials, posters, if the single point of focus, the logo is weak, then this is also a bad move.
You take the new 'w' out of context and it suddenly becomes more than what it's meant to represent. Some people see 'two fingers' some see 'hanging testicles', some see a 'droopy butt', some see 'breasts' and some see 'u+u'.
Not a great combination of visual perceptions. Looking at the new 'w' on its own is a poor experience, no such failing or confusion with the previous serif 'w'. This seems to me a backwards step, regardless if the aim of this rebrand was to modernise.
If the logo portion of an identity only really comes alive once you add it to a poster or some fancy shop decorating then this is a risky move. An ID for a company like Waterstone's needs to rely on familiarity, it ideally needs to conjour up aspects of the essence of book reading not generic and a victim of type trends. In this case, the style of lettering for the holding company, HMV.
---
Recently a client, with whom I have been in discussions with on a new logo design project, asked me why my pricing information was so vague. This is hopefully explains my reasoning for not showing specific prices.

This article explains this apparent vagueness and also expands on my previous post Indepth look at my freelance logo design process.
This is my own personal opinion, so the following is in no way a 'my way is the best way'.
I'm just naturally vague
I am purposefully vague on pricing for one specific reason. Over time, I have adopted a simple process of working to a specified client budget. I don't offer fixed logo price packages or special low cost bundle deals. I touch on some of the problems that I feel fixed rate packages can create in Looking to hire a logo designer. It's an easy route to take, makes it clear for all concerned, but this route creates longer term problems.

Personally, lumping each and every new logo design project into a fixed price category dilutes the whole point of logo design being unique and tailor made. By suggesting all logo designs can be lumped into a fixed price bracket, is saying that you spend the same amount of time and resources designing each and every logo. Inaccurate.
This is not how logo and identity design works, by offering fixed rate packages you are helping the client view logo design as simple as 1, 2, 3. It's the perception of this 'package pricing' that creates the problems that as designers, we are trying to avoid. We constantly strive to impress upon people, clients and other professionals how challenging and involved design can be, yet we fall down at the first hurdle. We strive to provide an exact and convenient pricing process, but it's actually laziness. We can be our own worst enemies in this regard.
Convenience sells, sure. But I would argue we are not in 'the convenience business'. Nothing wrong in making things as seamless as possible, where possible, but accept that certain aspects of how we promote and market our self, says a lot about who we are, and our priorities. Namely, package deal pricing infers, at least to me, an in and out mentality. Boom, boom, boom. 'We want to be so streamlined, we will sacrifice the details of the very process we should be advocating. That we can't even be arsed to talk to you at the inception of a logo design to discuss what budget requirements are best for you.' This approach lacks uniqueness and more importantly, reduces the one-on-one client interaction our very profession dictates we should be good at, communication, both visual and verbal.
I purposefully retain this air of mystery over my pricing, exactly for the reason I couldn't be specific even if I wanted to.
This way, I encourage interaction, where I can then proceed to talk in detail about what I can offer each client. Entering into a dialogue that you would not get by ordering online that 'Premium Logo Package' through your credit card.
I know this process will see some clients hot footing it out of my website, for the very convenience of a package deal found on another logo designers website. But I'm OK with that.
Simply stated
The simple and short answer to this question posed by my client is this. The more money you invest, the more thorough a designer can be. Why? Because a fair chunk of the logo design process is based around sketching, idea formulation and research. None of which are 5 minute affairs.
Not to mention any additional costs incurred with a meaty project, traveling costs, meetings, purchase of fonts and materials.
It's also not my responsibility to gauge how much a client should invest in a logo or brand identity design, although I will of course help them in coming to a decision that works for them.
For example
If I do a logo for £300, the time I can realistically spend in looking at options, research of the company, sketching and actual logo creation will be quite restricted to say a company that put up £2500. The latter meaning I can spend a decent amount of time really 'getting' the company, getting into their and their customers heads, which for the most part is essential to creating a strong, unique and appropriate identity.
For example, the Keyboard kahuna logo was budgeted at over £1000 and took around 2 months to complete, off and on. If you look at the logo process post it will give you an idea of where and how we got to the final design. Now, had Thomas put up £300, then the design would have suffered terribly, the earlier sketches showing some of the initials thoughts and directions. Because I was not pushed so much for time, I could focus on 'getting' the company. Something has to be said with endless tinkering and proud obsession of details.
Same with my most recent project, the rebrand of Foehn & Hirsch. They put up a healthy budget and we started actually late last year. As Keyboard Kahuna, it has been on and off, but the result was that we were able to fine tune the ideas and direction over time. Had I had to watch the clock, then I know the final design would not have been any where near as appropriate and well received as the final design has been.
A rebrand deserves special consideration when pricing up, there is so much more to take into account and so much more risk is involved. An inappropriate rebrand could kill or seriously hinder any reputation of both designer and client, rebrand wisely.
Let me further justify this
So in answer to my clients question, there is a definitive correlation between the price you invest and what you get in return.
It's not that I 'just dial down my creativity' or 'can't be arsed' for a lower paying client budget, it's just based on a realistic use of time. As it is, I always put far more time into every project than what I am being paid for, but that's my choice and my perfectionist nature.
My rates are therefore not random neither are they based on me trying to milk as much as I can from each client. I don't see a wealthy businessman and rub my hands in anticipation of relieving him of £3000 for a logo that will serve as a website header for his son's personal goldfish website.
I will stress that when needed, I will suggest to a client that their initial proposed budget is way more than they need for the job in hand. I have even suggested on a few occasions that their existing logo was more than adequate, a redesign was not necessary in my opinion. Thus doing myself out of a nice little earner. You can see proof of this in my testimonials if you doubt my integrity. :)
The ideal scenario
The ideal scenario is a healthy budget and no real urgent need to complete in a few weeks, let alone days. Time and time again, the best idea has evolved over time. Often my first ideas are the final ideas, but what takes time is evolving the visual details to a point where the logo works effectively.
I will always do my best to create a visually pleasing logo, regardless of the budget, the difference is in the details and overall suitability. If it's to represent a possible product, a brand, a large company, then the budget needs to allow for that.
Here's one, here's the other
My client wanted to see a specific example of both a high and low budget logo design. An example of a cheap and cheerful logo for £200 is Starpuff, and an example of a carefully researched and soundly implemented rebrand for considerably more dosh is Foehn & Hirsch.
Starpuff is a nice enough logo, but more 'skin deep' than 'deep personality'.
What is important to you?
If the product, or new business is super important to you, if it will form the basis for your own standard of living, then in an ideal scenario, invest wisely in an identity designer. If it means nothing to you and its just a hobby or for kicks, then makes sense you will not need to break the bank.
Given the logo or identity IS the face and visual personality of the company, it would then make sense that one gives it the attention to detail it deserves.
I could actually go on and on about justifying prices and budget, but will stop there. For now.
---
Foehn & Hirsch Identity Development
I was approached late last year by Foehn & Hirsch and asked if I would consider taking on the job of rebranding their existing identity. In terms of client prestige, this was a huge motivational boost me. Certainly the most comprehensive project I to date.
This isn't just a logo design, this is the redesign and implementation of the core brand identity, the visual personality that speaks and attempts to establishes itself as a worthwhile brand in the eye of the consumer.
This post tries to summarise the process we used to create the above visual identity for Foehn & Hirsch. I can only touch on aspects, as the project is still ongoing in terms of website design, product packaging design and the corporate guidelines. However, there is plenty here to get a good idea of what was involved with the creation of the logo and identity.
The new identity is still being prepared for mass roll out, so the existing identity is still around. Over the next few months, the new will replace the old.
Client Details

Foehn & Hirsch
Website : http://foehnandhirsch.com
Twitter : @foehnandhirsch

The old brand identity (current)

You can see their existing brand identity below. The logo is used in two parts, the initials and the main wordmark. The initials are used mostly to brand the actual products, whereas the full logo is used for the website and product packaging.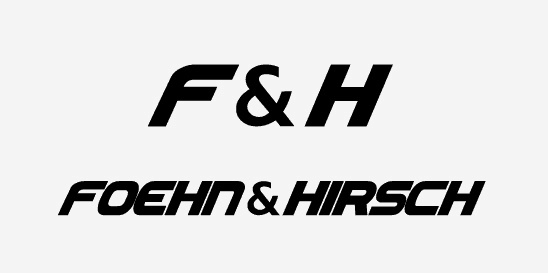 Looking at the existing identity
This is a good example of how a trending style of typeface can actually age before you expect it to. You look at this font and thing it's pretty modern, it has nice curves and it on the whole it's a clean and solid font.
Casting a critical eye over existing identity
Knowing what's wrong or what needs to change with an existing logo design is crucial first step when evaluating a redesign. It's not the only step of course, but knowing where are how it falls down allows you to instantly improve before you have even started. If there are technical reasons why a design fails to deliver, then this does not fall into the tricky topic of 'subjectivity'. Not making the same technical mistakes is a 'almost' guaranteed win, so long as you don't then incorporate a new set of technical design issues failures, which is quite possible.
Quite simply, the italics and the tracking let this down. The tracking is way too tight and with incorrect individual kerning pairs. The ampersand certainly looks a little awkward and out of place, with it's weight being noticeably thinner than the wording, which just adds to the poor ampersands awkwardness. The ampersand itself is fine, nothing wrong with it but in the context of the Foehn & Hirsch wording, it's way out of place. It's almost indicating you should whisper 'and' and that it's embarrassed to be associated with 'Hirsch', like a poor cousin.
The ampersand issue is a big fail with this existing design as it plays a significant part of the identity. It's not just a small feature, or a hidden detail, it forms a fundamental role in the brand name. Yet, as it appears here, it seems to be missing a chunk of style. The most noticeable issue is the void left between the ampersand and 'H', although it does fit snugly next to the 'F'.
There is also a small but typographic problem with the height of the ampersand. As you can see in the image above, the top and bottom curve fall directly on the baseline, when in an ideal world it would of been nice if the top and bottom dipped over the line, just for the visual optical purists out there. The blue indicates the original ampersand, the black version with the horizontal guides shows the ideal placement.
Personality assassination complete.
Just a mock-up of how the logo might look on the side of their building. About the length of 3 double deckers.
The brief
A brief is useful in a rebrand, he say's rather nonchalantly. It's crucial of course. I mean, I could have just gone ahead and designed something pretty, and I'm sure it would have looked nice. But that's not quite the point here, this transcends my own individual tastes and design style. Without a brief, without a breakdown of why Foehn & Hirsch feel they need to update, I would be clueless as to a design direction and thus would be behaving rather irresponsibly as a logo designer.
The brief was pretty intensive, so I can't fully go into detail here, but I will try to sum up the essentials. Fortunately, the clients are design savvy individuals, so already knew a fair bit about the changes and style direction to take, where to improve and such like.
It's always useful to find out if your client does have any design knowledge, as it can make a difference to how you relate information back to the client. It can however cause it's own set of problems if personal design style precedes the more rational and subjective nature required from a rebrand, but on the whole, it can help to have a design savvy client as part of your team.
Brand positioning
First up on the table. Looking at the competitors.
The main brands that F&H needed to align itself alongside were Sanyo, Toshiba, Goodmans, Samsung and Philips. These are direct competitors in terms of product cost and would be found on the same page by a customer if conducting say a price range search. Crucial to know what brands could be side by side with each other. Essential then to know how they market themselves, their own reputation and their own success. What do they do right, what do they do wrong, look for things you can improve on and leverage to get your clients brand a solid bunk up.
Aspiration
Brands such as Sony, Apple and Olufsen & Bang were mentioned as the brands we should pay attention to in terms of brand recognition and awareness. We were not talking about F&H being more than it was, but more an aspiration angle. No harm to see how the top dogs align themselves, how they portray their identity, after all, so much valuable stuff to learn from. Better to look forward and up, than backwards and down, but also retaining a sense of realism and sensibility, to not loose sense of what who and what F&H represents.
For example, I want to be a top logo designer. I am not yet, far from it, but it helps for me to start leveraging aspirational aspects when marketing my own brand. To hint at subtle associations with more established and prestigious designers. Careful not to overstep the mark, selling yourself as the best when you are not the best is a recipe for a brand meltdown, but if done carefully and realistically, can actually help determine and steer your brand perception into this 'create your own future' mind set.
It's akin to portraying yourself as an 'authority' on a certain subject. I know a fair bit about logo and brand identity, enough to be confident talking about, give advice and tips, but the important point here is that being an 'authority' doesn't necessarily make you the 'best' at what you do. So this is a safe middle ground, and frankly, being 'the best' is a little unrealistic, OK, a lot unrealistic, but being an 'authority' is well within a lot of people's reach.
Power of labels
We want to try and place F&H as a brand that people are interested in, that they feel good about spending money on F&H products. F&H are not the best persai in the entire global universe of all brands electronic, that falls to Apple. F&H know their place, but they are trying to be the best, the most attractive and unique in their relative brand space, by creating a stylish visual identity that looks a natural fit on their products, but stylish enough for consumers to be tempted to buy.
The consumer mentality of, 'Oh, I like that label' is a powerful one to harness, especially in the competitive world of electronics, gadgets and geeky toys.

The target customer base would generally be gadget ad tech conscious individuals who appreciate a classy and stylish brand identity. Customers with a sense of financial sensibility, appreciate fine things but not looking to 'blow' needless cash, in other words 'affordable luxury'.
Getting a firm grip on how these other brands positioned themselves was crucial prep work. From this early stage I felt there was definitely room for a new F&H look,  these existing brands have less than inspiring identities, in fact one could argue many in need of a refresh, but that's just my own view. Although improving on Sanyo or Goodmans would be easy, the challenge was to keep it real. Dressing up F&H to be more than it actually is would be a disastrous move, making a brand look too much better than it actually is will not fool paying customers indefinitely. It might prove a short term success, but mid to long term it would no doubt prove fatal.
No sketching
You will notice a distinct lack of sketching in this particular logo process post. Simple reason being that as it was a typographic solution. Sketching out whole words time and time again would have proven to be the end of my sanity. So in this case, playing with multiple typefaces direct in Illustrator was the quickest and most effective solution to explore many ideas at once. Had there been a need for a more creative logomark, then I'm sure my moleskine would have made an appearance.
Typeface selection
I could see where I needed to go in my head, so the first practical step was to look at typefaces. I knew this would be a mostly typographic solution, it had to be to fit in with existing brands so this created a instant boundary to play within.
Designers go about their logo and identity design in a manor of different ways, so there is no one right way, but there can be many wrong solutions. For me, I spend a vast amount of time and energy looking at typefaces for most of my logo projects, this is usually the first step for me.
The typeface of a logo portrays so much of the identities emotion and personality. As I have mentioned elsewhere on my blog, the right typeface choice is crucial to the success of a new logo or identity. Select the wrong typeface and you can destroy an otherwise sound logo. Therefore it is worthy recipient of your patience to seek out that perfect typeface.
I provided the client with a number of initial ideas, some of which were intentional outsiders and some were honest contenders. I wanted the client, in this case, to see a large variety of typefaces. For various reasons, the project was paused at this point. The client had these selections, so in  away, they had time to sit with the presented ideas. When the client was ready to start up again, they had valuable feedback on the typeface choices I initially made. At no point this project was rushed, so although it moved along slowly, it did move along. I am pleased now in retrospect it worked out this way.
With plenty of time to reflect, I also ended up looking at a fresh new direction, myself not convinced with the initial selections. The next choice was the winner. The moment the client saw my mock-up, they knew they had the winner. This was reassuring as I of course felt exactly the same way. So this is a small example of the benefits of not rushing on such crucial decisions. In hindsight, I am quite horrified to compare the typeface we used with some of the early selections, at least we covered all the bases.
We had a winner.
Owning the brand
So with typeface chosen, the next step was to personalise it. Somehow creating F&H an ownable brand mark. What do I mean by ownable? It's a feature of an identity that is unique to the brand in question, could be subtle, could be in your face. For F&H it needed to be very subtle. A logomark is the usual way to create a unique identifying and ownable mark, using unique colours is another solution. Some companies commission a custom typeface, you can't get much more unique and ownable that that.
If your logo is to be a regular typeface, no matter how stunning that typeface is, it will never be unique. This is why some brands that rely heavily on a strong typographic wordmark will incorporate a stylised container, such as Samsung or Goodmans. This adds the 'ownable' aspect, but can add clutter and noise if poorly executed.
It is worth mentioning that F&H is a Registered Trademark, so now you know.
Ampersand a go go
Looking at the the structure of the F&H logo, the emphasis would always fall on the ampersand, regardless of what logo version was used. The ampersand was the constant, be it the initials or the full wording. One of the solutions with the F&H logo, was focusing on the most loved ampersand.
The solution was to create a custom ampersand. Not as simple as it sounds. This ampersand had to be unique but not so out of context that it would look out of place. I resorted to creating a hybrid ampersand, using two typefaces as my platform.
As you can see below, merging the two styles together, creates a 'bastard' but most loved ampersand.
Graham's 10 Step Ampersand breakdown
Given how ampersands seem to capture peoples imagination, I have provided Graham's 10 Step breakdown of this ampersand hybrid merging process.
Step 1 : We start with the original ampersand, minus any plastic surgery.
Step 2 : The magenta colour shows where the first alteration is to occur, adding a 'slab foot' to a sans-serif font.
Step 3 : The second procedure creates a nice solid mid level platform, leading the way to 'Hirsch'. A few tweaks to the overall sizing required to keep the size consistent.
Step 4 : Third major alteration adds a slab foot, to the foot.
Step 5 : The result of Steps 1 - 4.
Step 6 : Now we have some subtle detail alterations to make. The magenta line shows the original contour from Step 5, the inside radis is a little too angular, so I smoothed this line out, the cyan line is the refreshed version.
Step 7 : This is the bonus round. This is where I made my 'mark', the subtle ownable element to this ampersand. The magenta line shows the angular cut I will make. It's a small detail, but enough to add some interest to the ampersand.
Step 8 : Nearly there, and in fact at one point I was almost ready to rock and roll with the ampersand. However, after living with it for a few days, I noticed that the the inner radius of the blue line, area in question shown by the magenta line , looked a little off. The magenta line shows the new contour.
Step 9 : After tweaking on Step 8, I then noticed that the continuation of this outer radius was also a little 'off'. The cyan line is the original contour, the magenta line shows the revised contour.
Step 10 : The final and completed F&H ampersand.
Within the above process, a few other tweaks were made to the overall shape.
The image above shows the original and new ampersands as an outline overlay. The first example shows the structural differences between the two, the grey outline is the overall shape and proportions to keep too, the blue outline shows the slab portions I transplanted to the grey outline.
The second example shows a pair of green and red lines, these show where I needed to keep an eye on the overall thickness at various points. This was essential to keep the overall proportions the same as the main wording. The red line is the optimum width, the green line shows where I need to 'pull' the width in just a smidgen.
Learning from the disparate combination of ampersand in the original identity, we need to make sure we don't fall foul of the same oversight.
So a bit of nip and tuck needed.
Logomark
With the balk of the new logo design complete, we looked at ways to add more impact to the overall logotype. At this point we had Foehn & Hirsch as one logo version then also the initials as a standalone mark. The initials would be used for all product branding, the main wording for websites and packaging etc.
But I felt something more solid was needed for other aspects of the identity, to help create a more expandable and flexible identity. It's one thing to keep things simple, but sometimes you need to add a 'focus' area.
A 'BOOMmark' is what I call it.
A interchangeable logo and identity, modular if you like. So rather than being fixed, we can create a few specific logo variations depending on the environment and situation.The more elements you have to an identity, the more you have to control the use and application of the logo. One logo is easy, two versions can create significantly more complications, add three parts to a identity and the possibility of the logo being accidentally abused is rather considerable.
If you create an identity that has more than one interchangeable element, then as a designer you need to keep a firm hand on the application and use of that logo, hence the need to create a set of Identity Guidelines is imperative.
A solid black box was the first idea to come to mind and was pretty much the only option I decided to focus on. I instantly felt this was appropriate for the F&H identity. It's bold, it's simple, it's flexible, it's smart and provides a strong visual 'boommark'. Clearly it's not an overly creative idea, but often the most obvious solution can be the best solution, it then comes down to how you execute the 'obvious idea'. I looked at a few variations of boxed container.
Fortunately for me, the one idea I really liked is also the idea that the client went for as well. I decided to place the F&H initials in the lower half, with equal spacing left, right, bottom. If you cut the box horizontally in half, then the margin from the top of the initials to the cut line would in fact be exactly half the total space on the other 3 sides. So the measurement 'Z' is half the height of measurement 'Y'.
Small detail I know, but I like details, if you can tie up details like this, then it feels just nice and looks well proportioned.
Consistency and variation

We now have a visual identity that can be applied to a number of different formats, providing a more dynamic and consistent brand identity. The boxed version will be used on stationery and corporate materials, as well as product packaging. We also now have a convenient social media brandmark, which will work well as a Twitter profile picture and website favicon.
The initial only version will be mostly used for placing on the actual products such as a badge, printed onto various surfaces and etched directly onto bare metal surfaces.
The main wording, minus the initials and container, will be used also for some aspects of product branding, areas of the website and corporate materials where the boxed version might add too much noise.
To conclude
Realise this identity development post has been rather lengthy, so congrats if you actually managed to read up till this point. It has been a epic project and is worthy of a thorough explanation, as well as being a valuable explanation of my methods for new potential clients of course.
I was delighted to hear that the powers that be at Foehn & Hirsch were delighted with the final result, so much so that a invitation to work on another identity project is in the works.
As I mentioned earlier, it is still early days with the roll out of this identity, something which is in process as I write this. It will be rewarding to see the new F&H initialmark emblazoned on forthcoming products such as TV's, MP3 and DVD players to name just a few products. It's one thing to design a logo for website or even for a company, but designing a new identity that will feature your new design on products for, hopefully, years to come is a wonderfully rewarding experience.
It will prove to be an interesting few months as the new identity is rolled out, to see exactly how this redesign has affected brand in the eyes of  the consumer. It's quite one thing for the client and even myself to be saying 'job well done' but quite another with regards to consumer perception and acceptance.
---
Its freshy minty stylie
It was inevitable, frankly.
I felt so pressured into launching WAJC way before it was ready, just self imposed pressure, nothing more. So rather than spend longer and being more patient, I ended up with a theme that at the time seemed perfect, but quickly realised it was far from it.
It worked fine for sure, but it didn't have the right feel to it, didn't really inspire me to maintain it, which is not good for a theme only a few days old.
But the lesson is don't always rush into buying a theme just because it initially looks cool.
It took longer than necessary to create new posts, and the navigation between audio, video and standard blog posts was in the wrong ratio. Ok, so after all, it was a Multimedia theme after all. Doh. But most of all, it just look dull. And I just knew in my heart, no amount of CSS tweaking was going to make this the site I wanted.
The crunch came after Scott completed the development work for the new ImJustCreative site redesign. After some days of tinkering with this and that, implementing a number of suggestions from all you cool Twitter folk, my mind was made up to switch WAJC to the same theme. This time with some subtle layout changes and of course the significant colour splash change. This I owe thanks to HomerGaines (@xirclebox) for the great colour palette suggestion which you can see in all it's glory here.
The theme is still being tweaked, but I am so really chuffed with it, almost like it more than IJC now. Which is a problem in itself, but I will not go there right now. :)
It's evolving
I have numerous ideas, some practical, some aesthetic and a lot to do with usability and accessibility. I want it to be a place where you want to come and visit, where you feel compelled to want to contribute articles and posts. It's has to be a site that looks good, so that you feel your effort in contributing to WAJC will be shown in the best possible way. So I hope I am getting there with this new design and feel.
Several new features including the Weekly Nice Person award on the home page, also thumbnail pictures and links back to one URL for any human contributing to the site. I feel this is a nice way to say thanks, and is also a nice incentive.
I was going to write up about the site redesign for IJC first, but this is being included in my new serious of posts The ImJustCreative Branding Story - Part 1 - Pre History, so here we are with WAJC instead.
Feedback
I hope you all know by now that I am really open to feedback, and constructive remarks, so please do feel free to suggest anything that you feel might make this site 'nicer' for all.
Copyright © 2006-2016 All Rights Reserved Goddammit!
The Logo Smith - Freelance Logo Designer, Brand Identity & Graphic Design Studio.
25 Years Experience: Logo & Brand Identity Design, Graphic Design, Advertising and Print.
PR Agency Services: The PR Room -Technology & Internet of Things PR.