All Archived Posts in packaging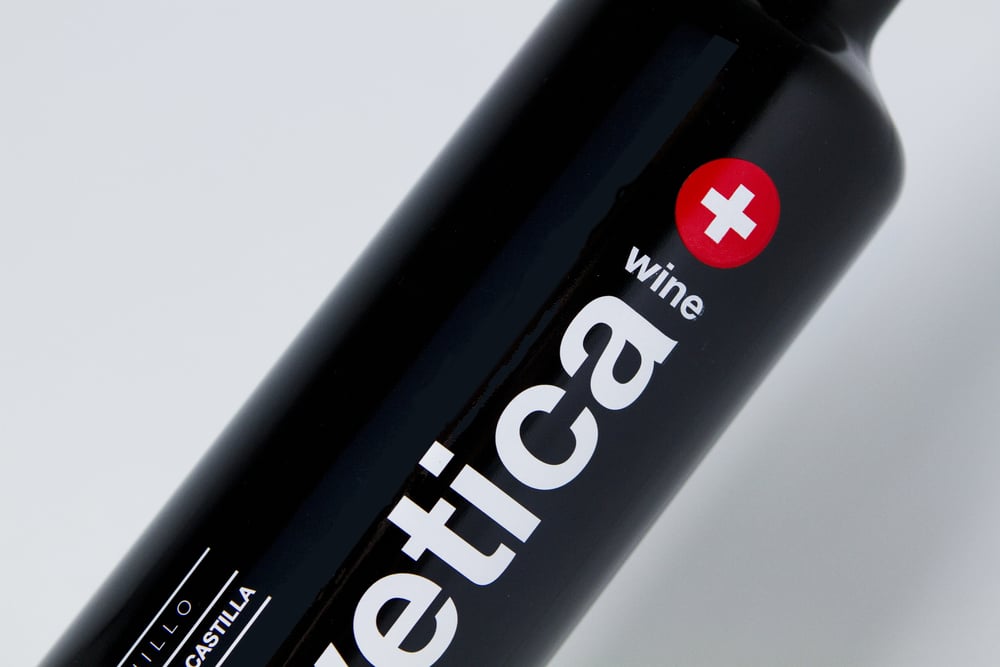 Helvetica Wine Bottle: A Sans-Serif Wine
This has just made my Friday! Thanks to Kris Kolvin for letting me know about this beauty. We've had a whole variety of Helvetica themed goodies in the past, from the Helvetica Bike, Helvetica The Perfume: "The Scent of Nothing", the gorgeous Helvetica Moleskines and a crap load of other Helvetica themed items.
Now we have Helvetica Wine, designed by WildWildWeb based in Spain. This is a thing of beautify with carefully designed details down to the stamped 'Helvetica Wine' wax sealed cork with the Helvetica alphabet printed around the corks side. The typography on the bottle is gorgeous, but that wax sealed cork sealed it for me…
Buy Your Own Bottle of Vintage Helvetica Bold 75
The Helvetica Wine bottle is not just a concept, oh no no no.
You can buy a bottle of this fine sans-serif wine from Vinorama, for a refreshing €9.25. It's a limited edition run, with 1300 bottles being filled and silkscreened.
Bodegas Barreda: Led by Vinorama, Torre de Barreda (one of the best wineries in Castilla La Mancha) and the design studio wildwildweb born this tribute to the queen of fonts: Helvetica ®, developed by Max Miedinger and Edouard Hoffmann in 1957.

Helvetica ® Wine has been careful preparation, the process from grape to bottle design, which makes it a premium wine along with an undisputed design element.

Tasting Notes
Garnet color with some violet tones, aroma leaves touches of red and black fruits almost equal parts. Its flavor is mild at the same vigorous, with an agile on the palate, leaving a pleasant and relaxing end feel. Very complete.
Varieties: 100% Tempranillo
Aging: 6 months in casks
Serving temperature: Between 14ºC and 15ºC.
Alcohol: 14.5% Vintage: 2012
Producer: Bodegas Barreda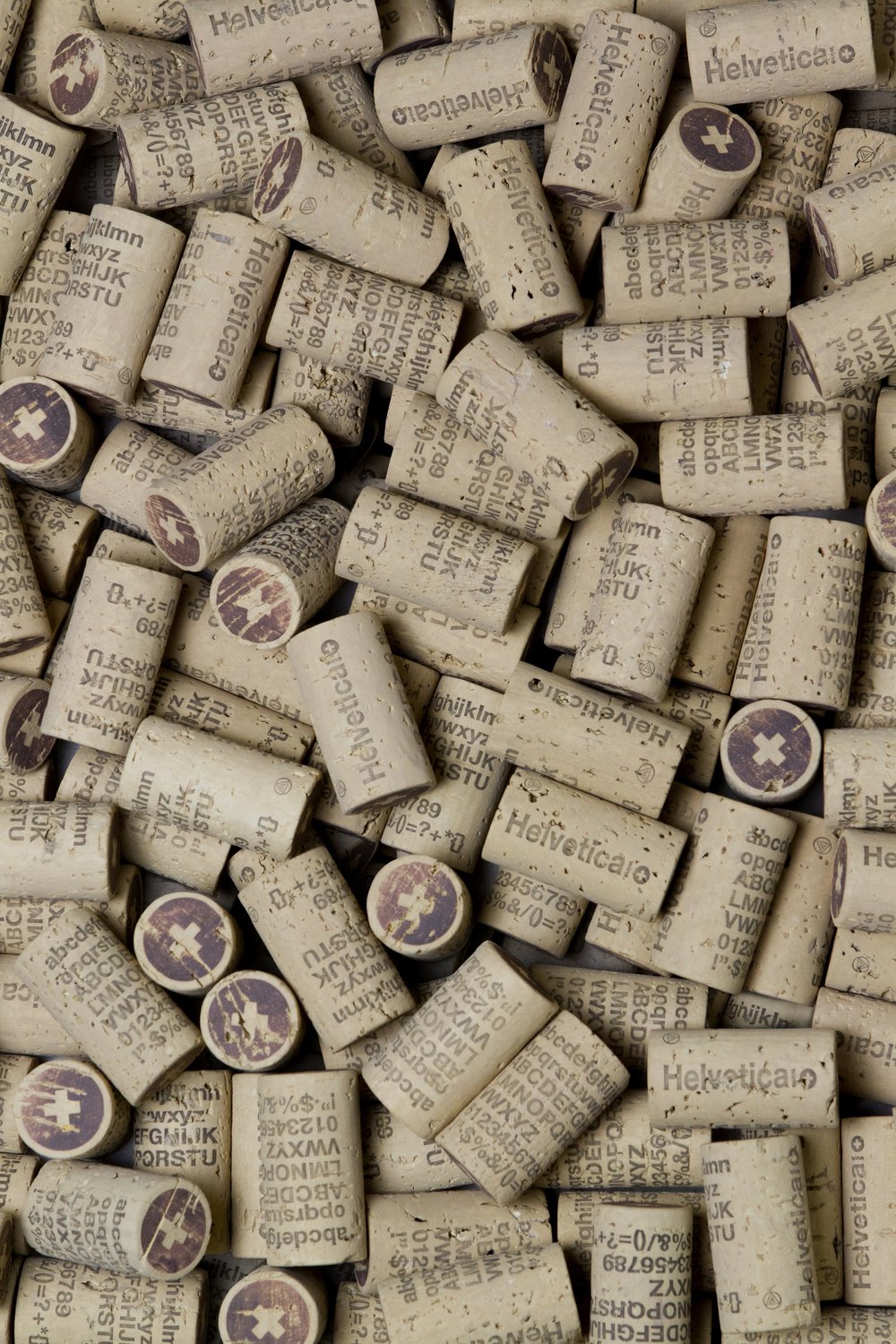 You know? This is just class! I can easily see people stumping up the $62 to buy a bottle of, Helvetica The Perfume: The Scent of Nothing (UPDATE: GutsandGloryand.us were extremely kind to send me my very own bottle for which I am eternally grateful, and will post about soon.)
We've had a whole variety of Helvetica themed goodies in the past: the Helvetica Bike, the gorgeous Helvetica Moleskines, some Helvetica Beer, the Helvetica Wine Bottle, and a load of other Helvetica items.
Good packaging sells, and it can sell anything if you do it right, and I'm pretty sure the folks responsible (GutsandGloryand.us) for this have got this pretty damn right. Great website, good design, nice colours, and great great packaging. Did I mention great packaging? heck, it even has 24k gold printing as well as some letter-pressing happening.
I mean f**k, I'd even be tempted to buy a bottle just to put on my desk and stare at, even maybe fondle and caress.
This is what you get for your $62:
Numbered limited edition
24k gold printing on bottle
Typeset in Helvetica Bold
Letterpressed exterior packaging
Contains 2 oz of distilled water
Shipped ready for gifting
You can follow the dedicated Twitter account right here: @HelveticaParfume and head over to the shopping page (it is legit) if you are dead eager to get your own bottle.
Hat-tip to Julie Bakopoulou for the heads-up.
From the website: In 1957, Max Miedinger and Eduard Hoffmann set out to create a new sans-serif typeface for the Swiss design market. Their goal: to create a highly legible and completely neutral expression of the Modernist design movement to which they belonged. This typeface was to have no intrinsic meaning, allowing the content to convey the message.

Helvetica has gone on to become arguably the most ubiquitous and widely used typeface in history.

It is in this spirit that we have created the ultimate Modernist perfume – a scent distilled down to only the purest and most essential elements to allow you, the content, to convey your message with the utmost clarity.

Air. Water. You.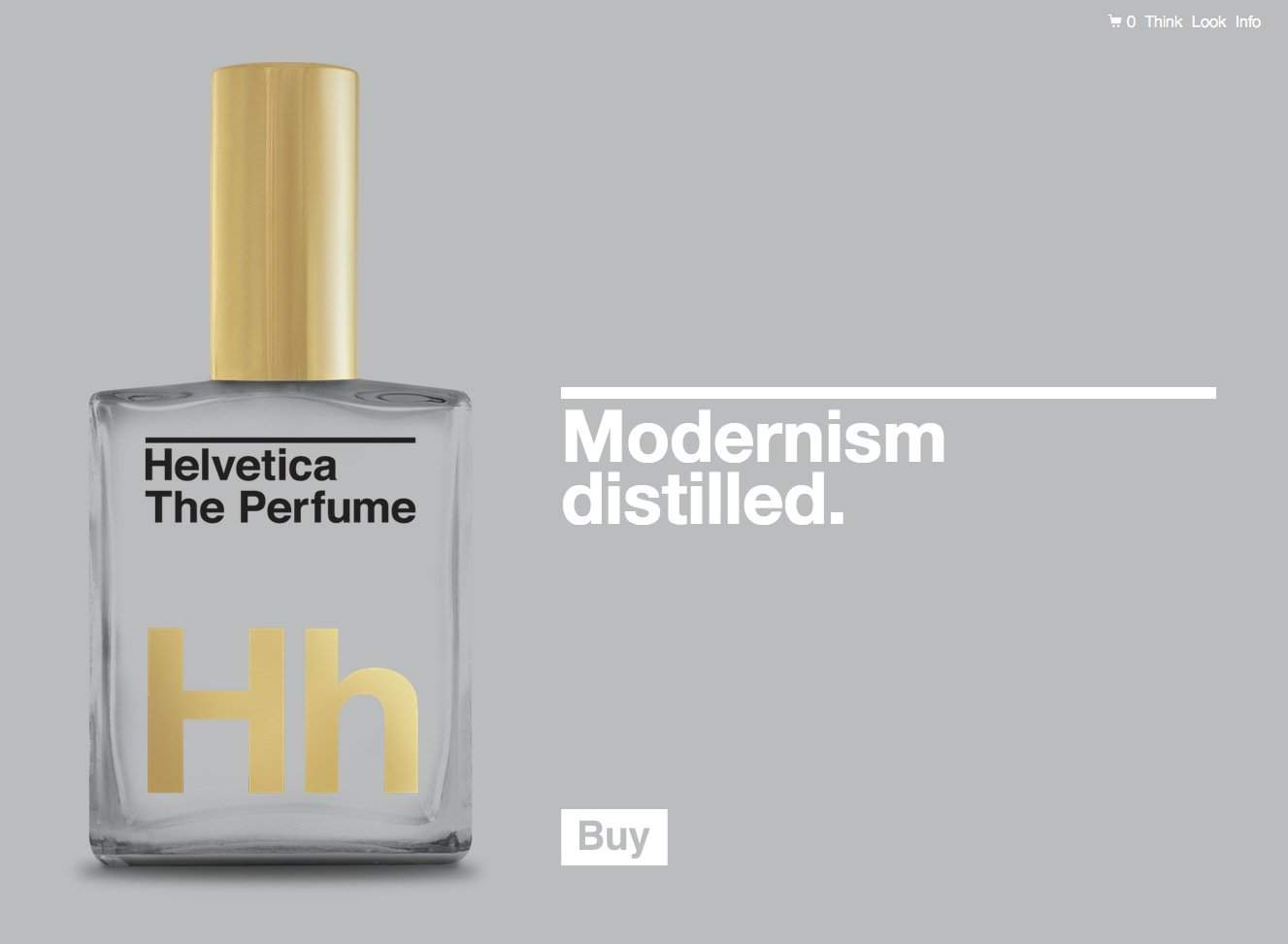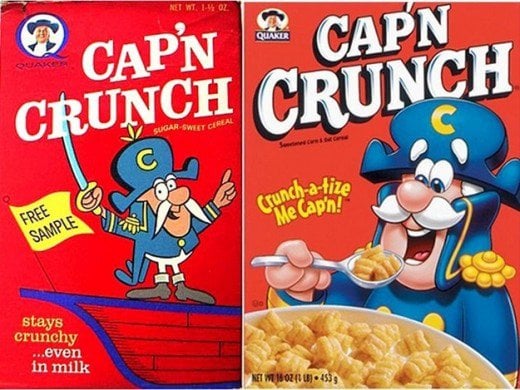 Fascinating look at how some of our beloved cereal brands—mostly references US cereal brands, but many have reached UK shores—have evolved over the last 50 years.
Really astonishing to see how little many of these cereal brands have changed over the decades: consistent use of brand mascots, colours and often times similar typography styles.
Really fascinated by these. You can see many more on Retronaut as well as on the original website The Imaginery World for an exhaustive collection.
K Found on Retronaut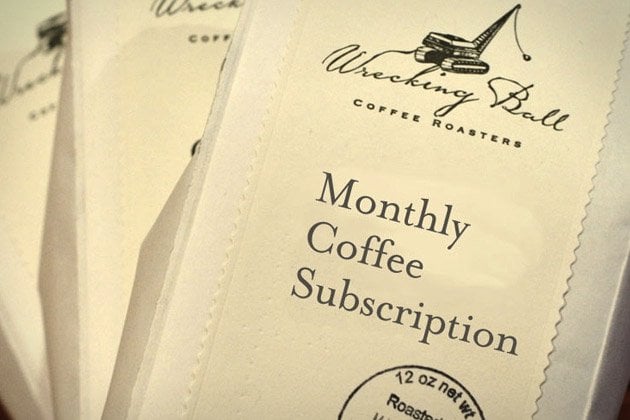 Wasn't sure what to file Wrecking Ball Coffee under as it's of interest to me on two fronts, much like Ink Butter (which has to be a typography & logo design highlight for me).
On one hand we have a wonderful brand name in Wrecking Ball Coffee with a delightfully crafted logo and tasteful packaging, then on the other we have the practical aspect of supposedly gorgeous coffee beans on subscription delivered to your door.
Given the double hit it's likely I will not be able to resist getting a subscription.
► Found on UnCrate