All Archived Posts in minimal
---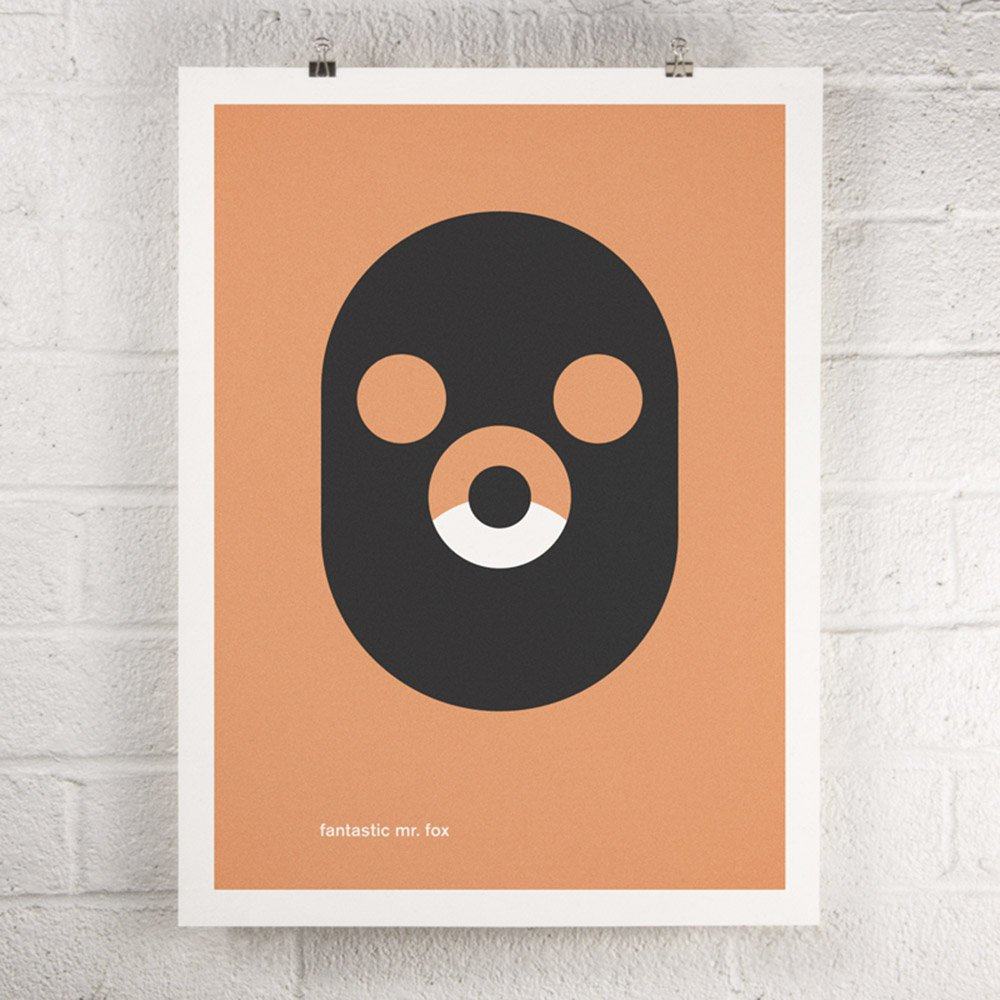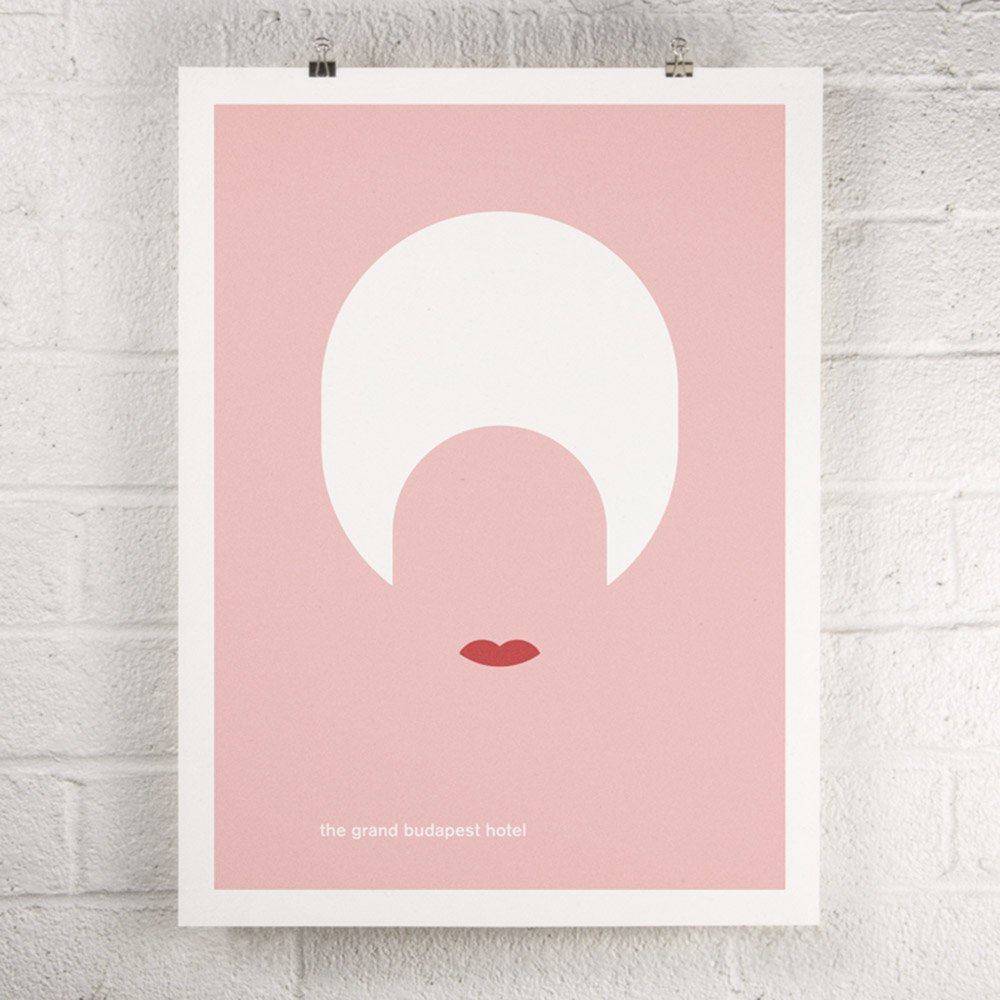 Lovely package of minimal, modernist silkscreened posters which are inspired by Wes Anderson's films, all designed by David Klinker from Orange & Park.
The whole project is titled: Swiss Anderson, the reason being all the silkscreened posters set in Aksidenz Grotesk, which is nice. :)
Kickstarter: A series of eight minimal, modernist silkscreened posters inspired by the films of Wes Anderson. My name is David Klinker and I'd love your help to create a series of original screen printed posters. Water-based inks on 100% recycled paper, typeset in Akzidenz Grotesk medium, made in the USA.I designed one poster per movie for all eight of Wes Anderson's feature films, fromBottle Rocket to his latest, The Grand Budapest Hotel. Each 18" x 24" poster depicts a different character from each film, in a style that will appeal to fans of minimalist Swiss and international graphic design.

These will be printed using traditional silkscreening techniques in Ypsilanti, Michigan, on 100% recycled Speckletone 100# paper from French Paper Company, which is produced under 100% hydropower in Niles, Michigan.

The prints.1 Bottle Rocket

2 Rushmore
3 The Royal Tenenbaums
4 The Life Aquatic
5 The Darjeeling Limited
6 Fantastic Mr. Fox
7 Moonrise Kingdom
8 The Grand Budapest Hotel
This set of posters are part of a new Kickstarter project, with a funding goal of $1,500.
---
Some minimalist design projects of late have been almost abusing the minimalist tag. In some cases good ideas but let down with poor design & typography execution. However, I am particularly fond of these Minimalist Pixar Posters by Wonchan Lee.
The focus and subject matter of each poster is clear, and in some cases raises a rue smile with wonderfully classy typography styled in the lower right corner.
This is a good idea and is backed up with solid design. I would certainly pay for these, and if you would too then you can buy them direct from Gallery Wonchan for around $25 each depending on the size: A2 or A3.
K Found on NotCot
---

Something very special going on with the ultra-minimalistic branding for Baxter Atlantic Beach Soap. Being someone who does appreciate the variety of smells, soaps, gels and creams I always take note of how each is packaged and branded.
That stunningly gorgeous colour with the pure white label containing that clean—and clean is the first word that came to mind, and being soap bar that's pretty logical—word mark: I would buy this if I saw it on a shelf.
---
COLT + RANE Ultra-Minimal WordPress Theme
If you enjoy the almost ultra-minimal then this COLT & RANE themed minimal WordPress theme may just be one to try. You can download the theme by visiting their website: COLT + RANE.
---
A few weeks ago there was in interesting post doing the rounds on minimal style business cards. The motivation was to create mostly blank cards with maybe a logo or one specific useful bit of printed information; leaving the giver to jot a custom note or allowing the recipient to do it themselves.
I found this to be a really interesting take on business cards as it allowed for a more personal and unique touch to what can be a rather steril and generic action, and so I decided to create some myself.
They are not business cards in the general sense, I would say they are more of a business note card.
What And How
The first thing was to decided on the level of information to be printed, so I opted for a double sided option: full logo on top front left and then my tag line on the bottom left reverse leaving ample blank space for notes and scribbles.
I then looked at how one could get this information onto the card and considered regular litho or digital printing, creating an even more minimal look by just having a Spot-UV of the logo, and the last option was a deboss or letterpress. As this was more a trial run I opted for the quick and easy option of printing just black, and saving the more costly versions if the trial was successful.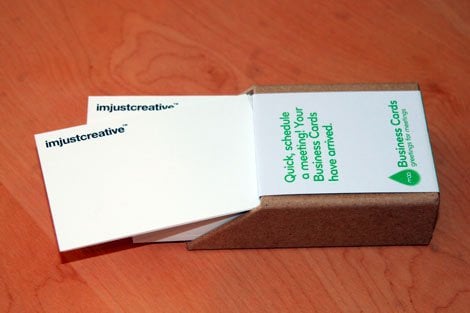 Where And What
Moo.com was the obvious choice for hassle free and cost effective printing so the only other decision was the card type to use. I usually use their coated stock which is really nice and relatively firm at 350gsm, but the coated card can be tricky to write on with Biro or pencil.
To allow easy scribbling with any kind of pen or pencil opting for the uncoated and 100% recycled card option makes perfect sense. The uncoated cards actually has a heavier tactile feel to it than the coated card in my opinion.
The cards took just over a week to arrive and I am really pleased with the overall look and feel of these minimal style logo cards. When you add them to the Moo card holder, which fans out, you get a nice spacious view of the cards and logo.
As there are three levels to the card holder I reversed the card on the bottom level so that the tag line is also viewable on presentation, as you can see below.
Worth A Shot
If you are bored with full contact business cards then it is well worth considering this option as a supplement or replacement. Being a logo designer the concept works nicely as they really are just my logo cards, and the message could not be clearer.
Cost £28: 50 double sided cards on uncoated 100% recycled stock plus white Moo card holder including P&P and VAT.
The only proviso here is that you always carry a pen or pencil but as I rarely go anywhere without my notebook and writing stuff this is not a concern.
Featured on Moo
Proud to have these cards featured in a blog post on the Moo.com blog.
Graphic minimalism : MOO cards by designers
---
Fell in love with this identity design for The Department Store the moment I first saw it. Once you see it applied throughout the store and other brand collateral, you can see why I like it so much. Designed by Brogen Averill.
I still don't fully understand why design of this nature appeals to me so much, when I see something like this I feel so many positive emotions, the logo is clean, stylish, contains itself with a generous helping of white space, yet defined by a super thick keyline.
This keyline is saying 'nothing enters past these gates, what is in here is sacred land' and does a great job of providing the boundaries that so many logo designs don't have.
This container thus provides a solid platform to clearly state it's message, not just the brand name but with other key store wayfinding signs. You can change the wording but you still retain the structure and appearance of the overall identity.
Read more : TheWayToBe & ProDesign
---
Found this link via Smashing Magazine, a tremendous collection of 103 minimally styled icons. Designed by  P.J. Onori and have been made totally free to download direct from his website.
They come in both raster and vector formats, minimal stylised design, 14 different colours, 5 different sizes and FREE to use.
This set is currently licensed under the Creative Commons Attribution-Share Alike 3.0 license.
---
Four minimal WordPress themes from web designer Justin Marcus, who also runs the Siiimple minimal CSS gallery. All the following themes are available for free, but a donation if you use any of course would be appreciate by Justin.
MPW WordPress Theme
Download : Demo
un.complicated WordPress Theme
Download : Demo
MNML Galleria WordPress Theme
Download : Demo
New York New York WordPress Theme
Download : Demo
---
I have always had a fondness for neat and clean WordPress themes, but either I am too fussy, or really, there not that many truly worthy 'minimal' themes. They all seem to suffer from something that I can't quite put my finger on. One WordPress theme from Modula really appeals to me.
I put this small post together after seeing this list of Minimal WordPress themes : http://matthewlyle.com/wordpress/9-useful-minimalist-wordpress-themes/
Modula White Dwarf
About a year ago I stumbled on a site called http://www.modula.fi. Here I found several very nice minimal WordPress themes, one in particular really caught my eye, called Modula White Dwarf. This is the theme that currently resides on MonoExpression, my photographic portrait gallery website. This is pretty much default, the only tweaks I have made to the header and subtle text styling tweaks for the navigation lists.
Modula White Dwarf is based on Sandbox, but the theme download files for White Dwarf include Sandbox, so the installation is dead easy.
Modula Blue Giant

The other theme is Blue Giant, not so keen on this one, but still a nice alternative to some of the themes out there.
Blue Giant is a minimalist magazine style WordPress theme. The page layout follows a clear and concise two column layout. There are two fully customizable sidebars. One for the homepage and one for the other templates.
Blue Giant is a clean, grid-based starter layout for designers to install and style to their own liking. No widgets or plugins are necessary to use this theme. Simply download, unzip, upload to your theme directory and select Modula Blue Giant in your WordPress dashboard.