All Archived Posts in microsoft
---
Bing Logo Design Evolution 2009 to 2016
I like to think that most of the time I have my ear to the ground, and not much escapes me in the graphic design work, but now and again, things pop up that I'm amazed I simply missed.
Recent example of 'not' having my ear to the ground: the lovely negative space design in the Blackfish logo, and today I've just seen that Microsoft made a small change to their Bing logo.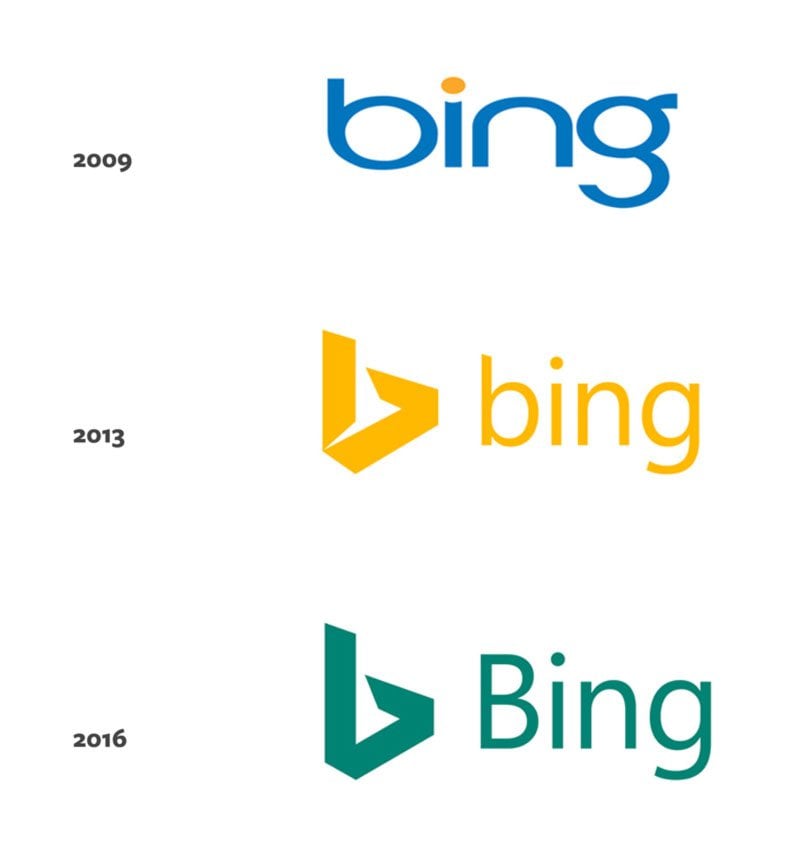 Need to do more research, as apparently the new 2016 logo hasn't been completely rolled out as yet.
Logo Updates
As far as logo updates go it's a'wight. I did like the yellow version of the logo mark, with the double negative space cut-outs, and the lowercase 'b' was a consistent match for the logo mark.
Consistent 1st Initials
Now the 2016 version removes the lower cut-out, and now changes to uppercase 'B' for the wording, but still keeps the lower case 'b' for the logo mark.
This irks me a little, as it's now somewhat inconsistent.
The flip side is: that the other Microsoft brands, like: Office, Windows and XBOX are all uppercase initials, so makes sense in that regard.
I personally  like my logo mark initials to match the same upper or lower case of the brand name, but can see why it's been changed in this instance.
But hey, what the hell do I know anyway.
---
Came across an interesting piece in one of my latest logo book purchases, 'Los Logos Compass'. There is a small section explaining when some famous brand identities are simplified to simple circles, how they can often still be recognisable. The example they used was the one above, clearly a brand most of us are well familiar with.
So I thought it would be interesting to pick some other famous brands and apply the same technique and see what the results were. It's easy for me to say this will be easy to work out, as I know already. :) But interesting to see if you are able to work out who they belong to.
Goes to show that even if you are not a well known brand, how useful it is to have a logo design that is fundamentally simple in shape and structure. The Google logo may not be a 'design wow' but it's certainly very memorable and recognizable.
Worth contemplating.
Unevolved Brands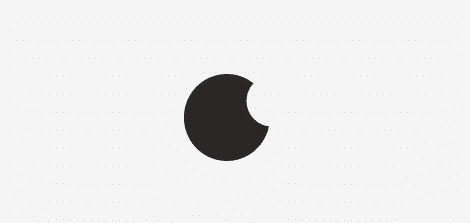 Answers
Google, FedEx, BP, LogoDesignLove, Apple, Skype, Microsoft, BBC and Starbucks.
---
*Post Update : This post is not intended to be fair &  constructive. It's a rant, a sarcastic and juvenile venting. Microsoft have screwed up and the gloves are off. A company as huge as Microsoft can take the rantings of a mad logo designer.
The Bing Logo Design by Microsoft - Vent off here
Here are some honest thoughts on the Bing logo design. Frankly, when I first caught glimpse of this logo, I had to make sure it wasn't April Fools, somehow I had been caught up in some time distortion field. But no. This seems to be the real deal. Microsoft has really excelled at making themselves look hideously silly... again. And this is all before the product even launches. Nice.
This is a brand extension that is need to be wound up and re thought out.
This logo is just outstandingly and epicly crap.
There is nothing about it that makes sense. Every thing that could be done wrong pretty much has been. The whole personal taste, the beauty is in the eye of the beholder, its subjective doesn't cut it here.
This logo is supremely and stupendously grim.
But that is my own opinion, and I realise there must be others out there how surely have something positive to say about it. So here is a chance to say what you feel. Leave some comments below.
Don't hold back.
How it could look
If someone had taken just a few moments of time over this, they could have created a beauty of a logo.
This is my much improved version. Comic Sans MS never looked so gorgeous. If you are listening Microsoft, I am happy to sell you the rights to my logo idea.
Post Update: I need to add at this point that the following logo is NOT to be taken seriously. I am being sarcastic and slightly ironic and stupendously juvenile in using a Microsoft version of the much hated Comic Sans. For those that have commented assuming this was a genuine effort to improve on the original, sorry to disappoint. :)