All Archived Posts in maps
---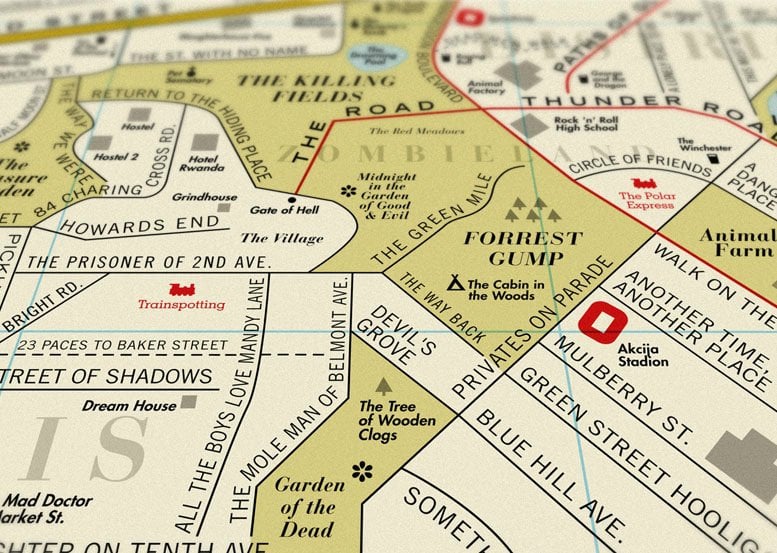 The Film Map, by Dorothy, looks like it will be groovy and conversational display piece for your interior wall of choice. On that wall you would be hanging a 4 colour litho print on 120gsm uncoated art paper sized 60cm x 80cm.
I'm particularly fond of the little arrow pointing to a little blue pond labled as Creature from the Black Lagoon.
It is a wonderfully imaginative design piece, and the original open edition litho print can be yours for £25 plus P&P, or you can buy the Limited Edition for £100.
» Via: http://kottke.org/12/07/map-made-from-movie-names
---
City Maps have updated their socially aware maps with brand logos representing each business location.
It's a remarkable thing to look at, and also shows just how insanely prevalent Starbucks: it's an urban infestation.
City Maps is not particular useful for me being in a small seaside town in England, but I still find it intriguing to see the brand landscape of these fine cities. These fine cities being: New York, San Francisco and Austin.
Must be a pig to keep updated and current. Found on Quipsologies
---
These Typographic Maps speak for themselves. Head over to Axis Maps to see the originals and buy the prints.