All Archived Posts in lettering
---
Last Updated: September 14th, 2016
| First Published:
February 8, 2014
| Subscribe with
or
In Progress: Custom Lettering-Preliminary Design Sketches
Nothing like a blank-slate when tasked with designing some custom lettering for a new logotype. Far from what will be the final design, but I just wanted to sneak out a few preliminary sketches that I have been working on.
This version here must be sheet 20, or something close, but none of the earlier iterations were 'a waste of time', as each new blank sheet of paper allows you to really explore a wide gamut of ideas, some promising some purposely crazy.
Sometimes where the promising and crazy collide, that Eureka moment could slowly manifest itself as you once again put lead-to-paper.
I'm actually liking how this custom lettering is going, but with a few days since doodling this example, I can now see that the S is somewhat too bulbous on the top left, but now I can see that flaw, I can once again whip out another sheet of paper and hopefully address that issue. For sure, only to find something else that doesn't quite fit with my vision.
The sketching process can be fun, challenging, frustrating, even damn right arduous, but it's rare to come out at the end without something solid to work on for that final logo iteration.
For shits-&-giggles, I just quickly placed some pretty coloured circles to show the sort of the flow that I'm bringing into the custom lettering and overall structure of the logotype. I like things to converge, to line-up, to intersect, where it's naturally appropriate to do so. In this case it's actually the green area that I have started each sketching session with, as this is the base platform from which the S & B rise from. Lots of sweeping curves, behind-the-scenes, that share the same overall circumference, and that all work together in one way or another.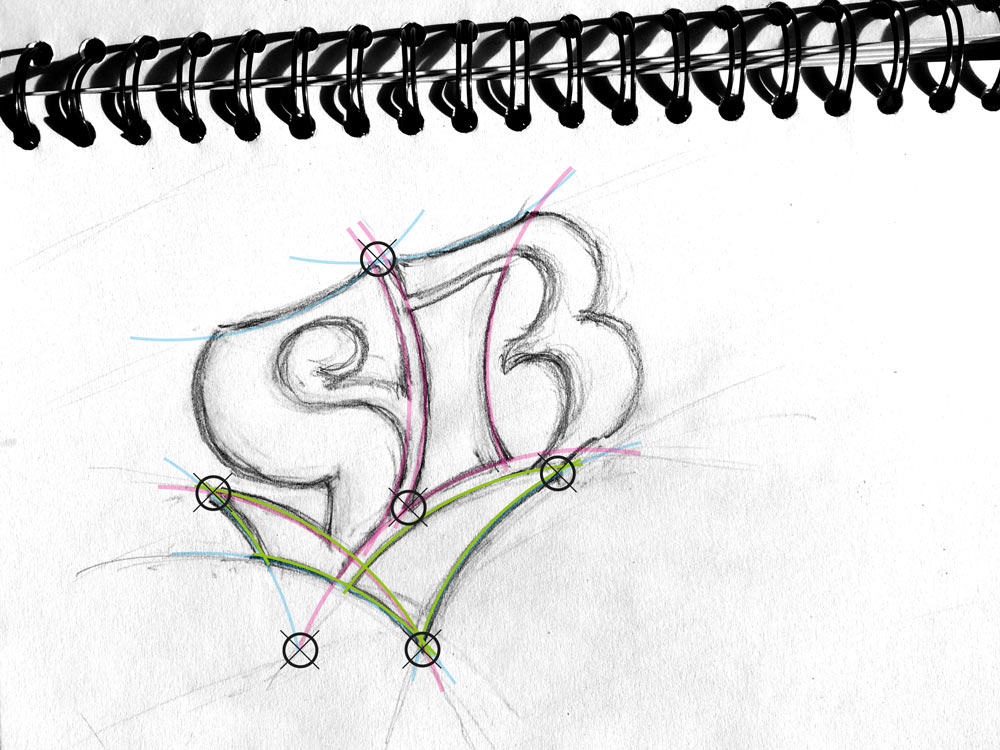 ---
Last Updated: September 14th, 2016
| First Published:
December 10, 2013
| Subscribe with
or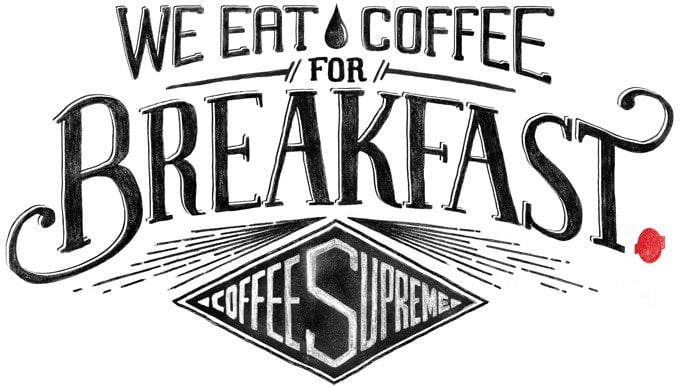 About Ben: "My name is Ben Didier. I am a graphic designer, type addict and music nerd who can usually be found cooking tacos or riding my bike around Vancouver, Canada. I am currently the Senior Designer at CBC Music."
When I first came across Ben's website: Pretty/Ugly Design, via a post for some promotional t-shirt designs for Handsome, I first thought I'd simply post about those as they were so very cool.
Problem was that once I stared browsing the rest of Ben's portfolio I simply couldn't just post about one project because so many of them are outstandingly and fantastically awesome
So here (below) are a few select designs, all mostly come with a hand crafted typographic lettering vintage flair.
I think some of my real favourites are the Zatec Beer Ads, all last 6 of them below.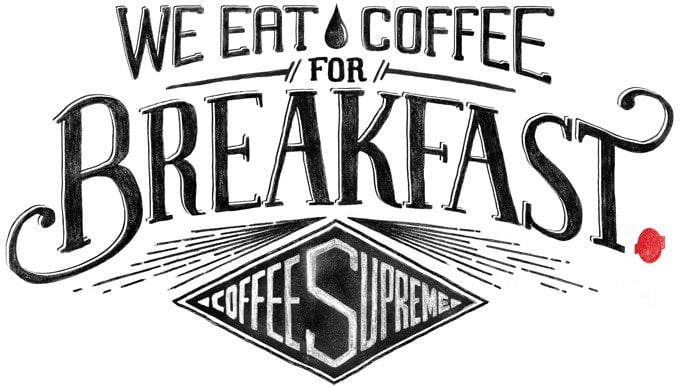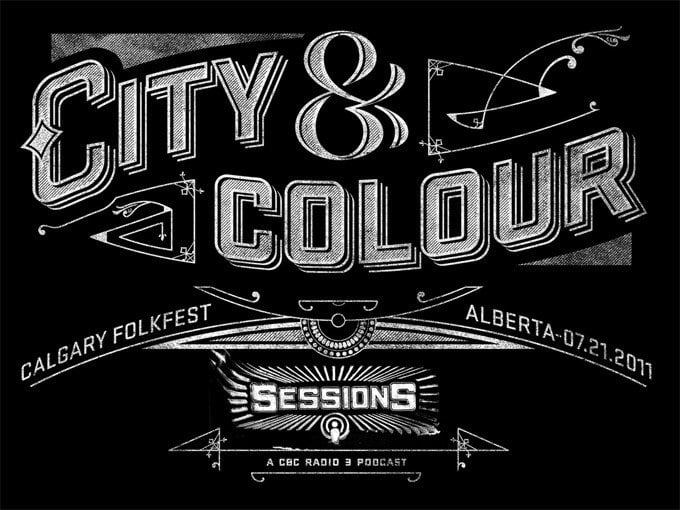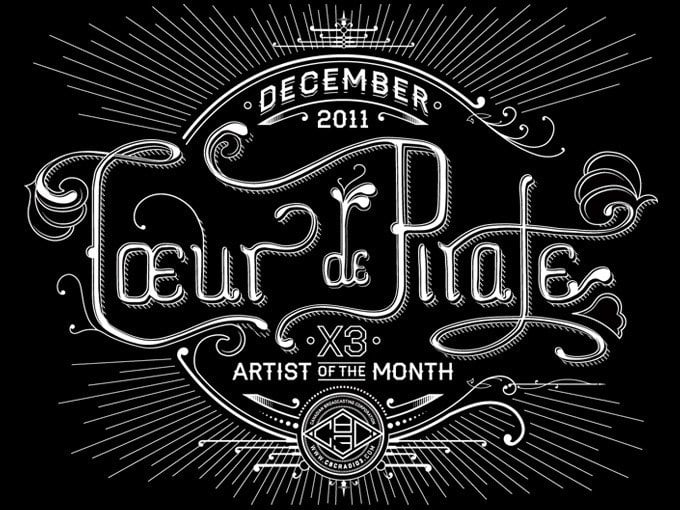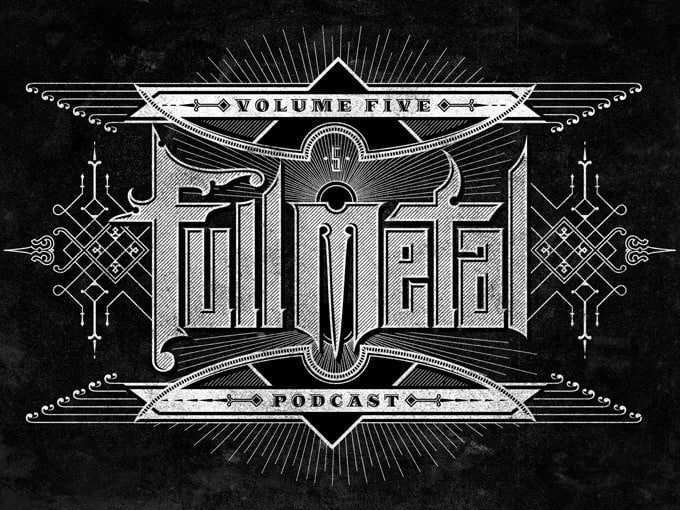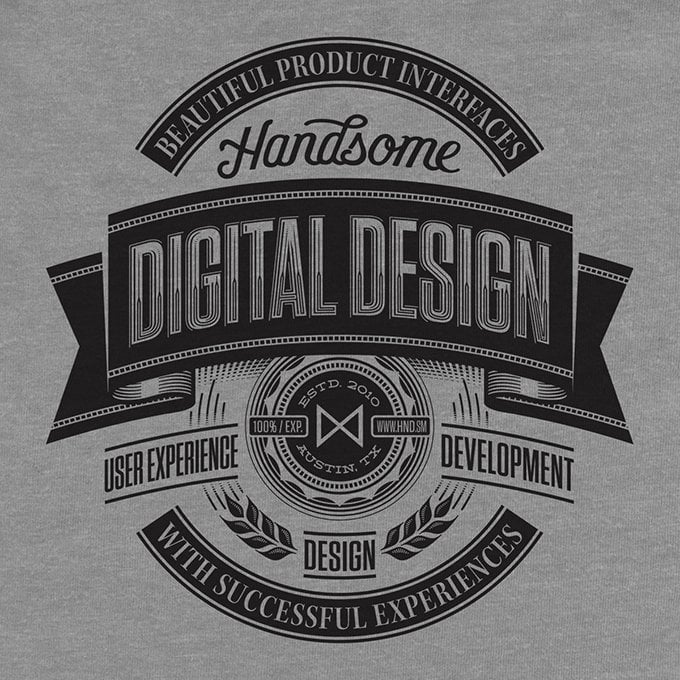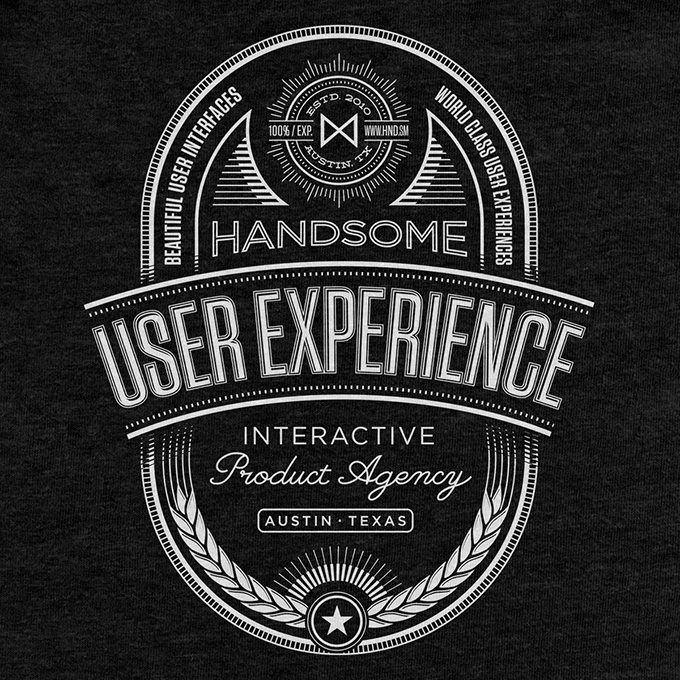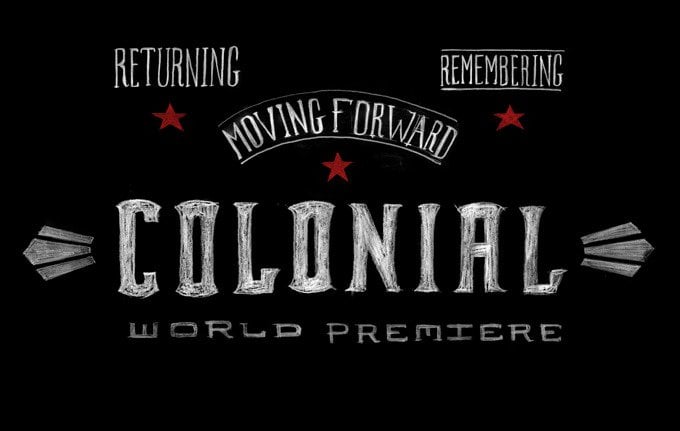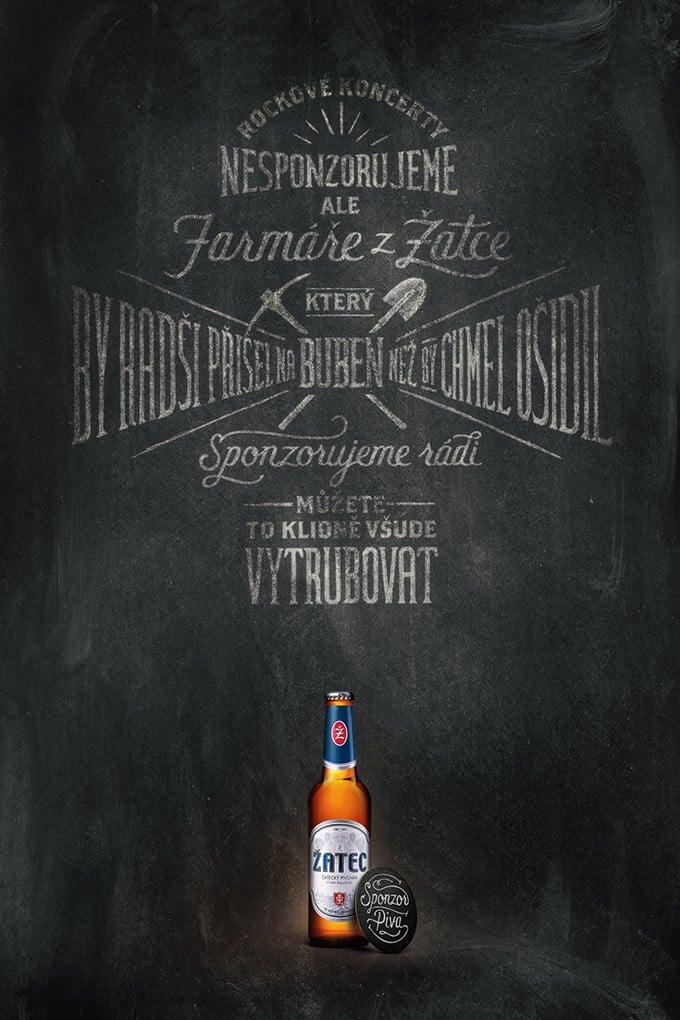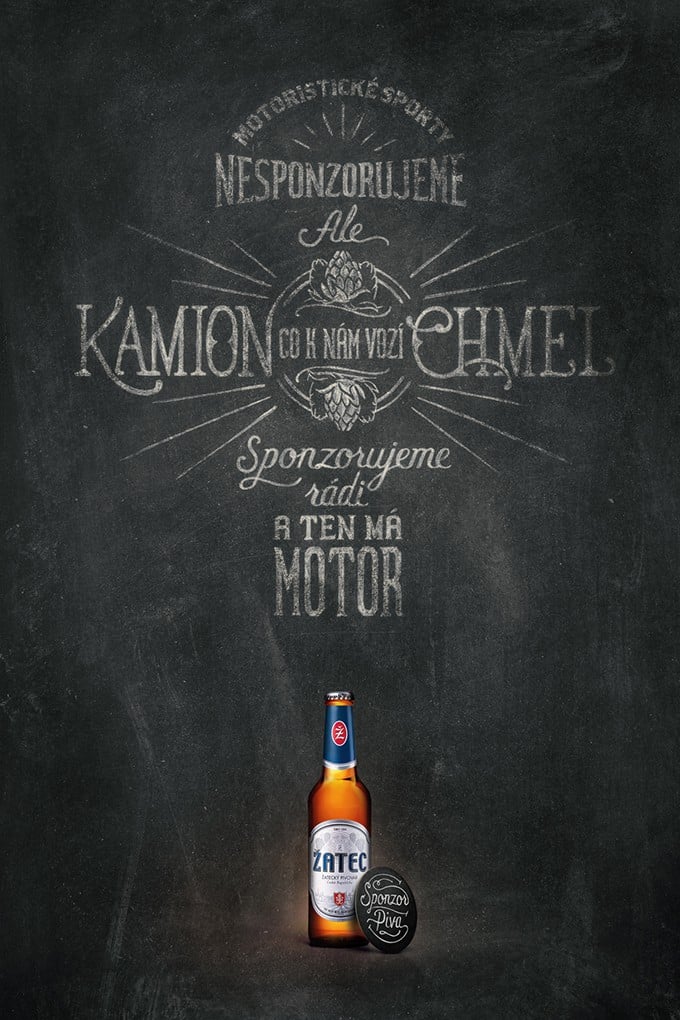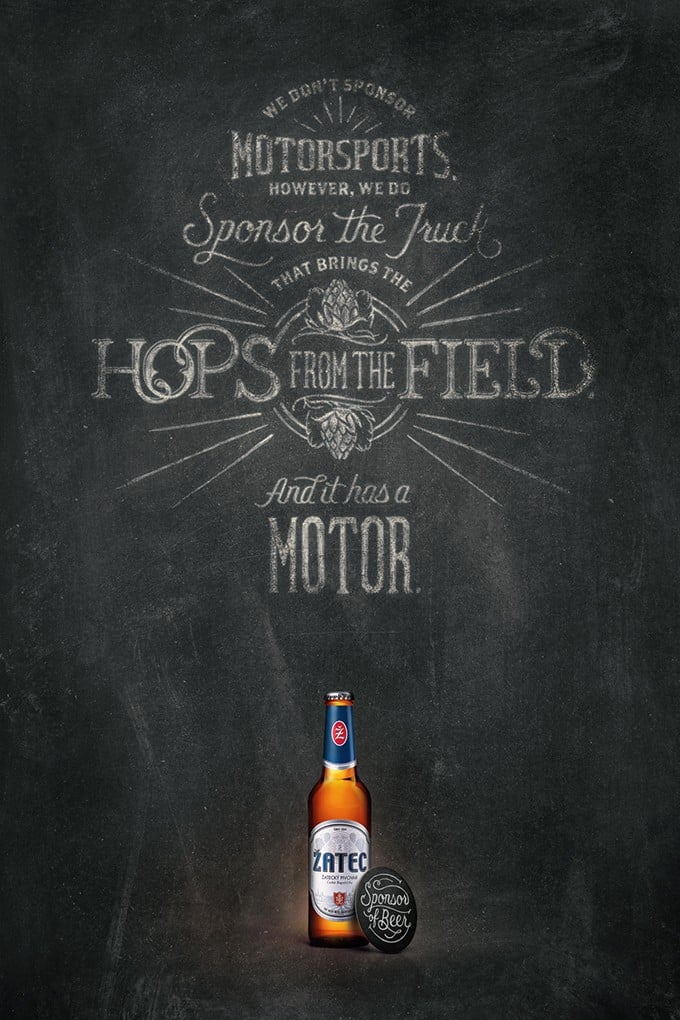 ---
Last Updated: September 14th, 2016
| First Published:
August 15, 2013
| Subscribe with
or
Carhartt Logotype WIP Process by Sergey Shapiron
Really enjoy studying these marvellous hand-drawn lettered sketches for Carhartt, by Sergey Shapiron. These have not been designed to replace the main Carhartt brand logo, but for an upcoming 2014 collection.
Sergey Shapiron: "Some of hand drawn/written sketches I did while working on a new t-shirt design for Carhartt-WIP 2014 collection. All sketches are scanned without any further tweaks done."
Quite a variation in lettering styles with some being far less readable than others, but as it's all exploratory work one has to take design to the limits in order to fully assess your 'window of opportunity', so-to-speak.
I have only selected a few of the Carhartt sketches, but there are loads more over on Sergey's Behance profile.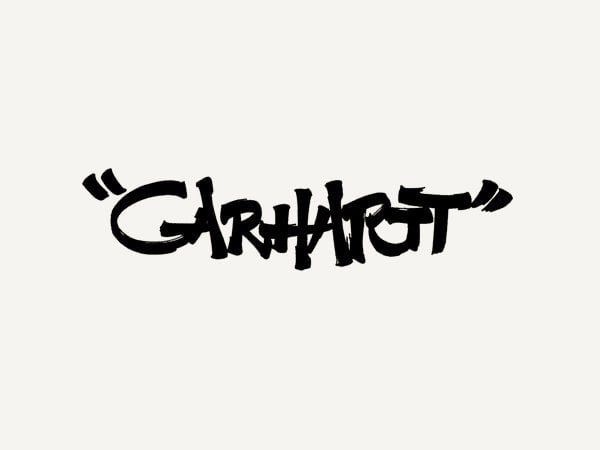 Carhartt Logotype WIP Process by Sergey Shapiron
---
Last Updated: May 9th, 2014
| First Published:
June 26, 2012
| Subscribe with
or
Heard great things about this TV series called "Louis", by stand-up comedian: Louis C. K. over on FX Networks—also heard that Louis C.K. is now selling gig tickets direct to the public and thus cutting out the middle man. Way to go!
So anyway: the talented Jon Contino (@joncontino) was responsible for the: Identity design, illustration, and lettering used in motion graphics development for season two of "Louie", with art direction by Nathaniel Howe.
There are only three of these intensely cool images on his website, but I can already see what immense fun this must have been to do. I love the idea of going all digitally and virtually graffiti-ed up on some buildings myself.
Love this project.
K View project on http://joncontino.com/Louie
---
Last Updated: May 9th, 2014
| First Published:
April 10, 2012
| Subscribe with
or
There is everything right with Ink Butter - Tattoo Aftercare from the package design, the typography and the actual idea of looking after your "ink". Get your own Ink Butter for $18 which will help heal your tattoo, nourish your skin with essential minerals, vitamins and antoxidants.
Who knows if it actually works, but it's still a cool commercial idea which I am sure will sell well. Considering a bottle for my own tattoo's.
But we don't just have a great bit of product branding here. Alan Ariail a.k.a. Alphabetguy is the immense talent behind the Ink Butter brand identity,  and he has a detailed write-up on logo design process with some sketches of the typography to boot: Ink Butter Logo Design
K Found on Uncrate
---
Last Updated: May 9th, 2014
| First Published:
February 9, 2011
| Subscribe with
or
Blown away by much of Simons work.
Source Link flickr.com/ Found on Grainedit.com
© 2006-2016 All Rights Reserved
The Logo Smith: Logo & Brand Identity Design Studio, with 25 Years Experience,
in Cahoots with, The PR Room - Public Relations Agency: Tech, IoT & Smarthome PR Services.

Graham Smith: 10 Badgers Copse, Seaford, England
Tel: +44 (0) 7816 527 462 Email: mailto:[email protected]