All Archived Posts in LEGO
---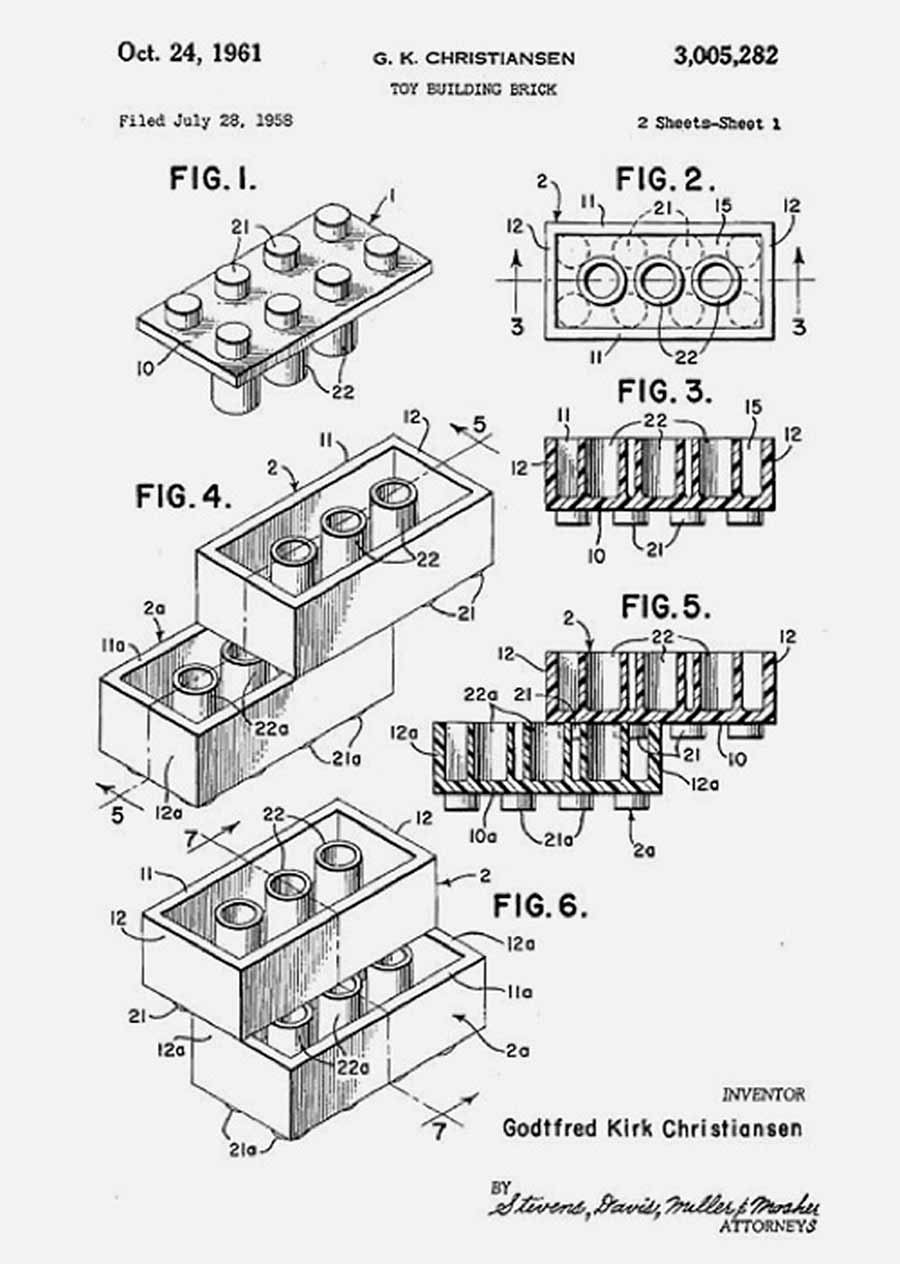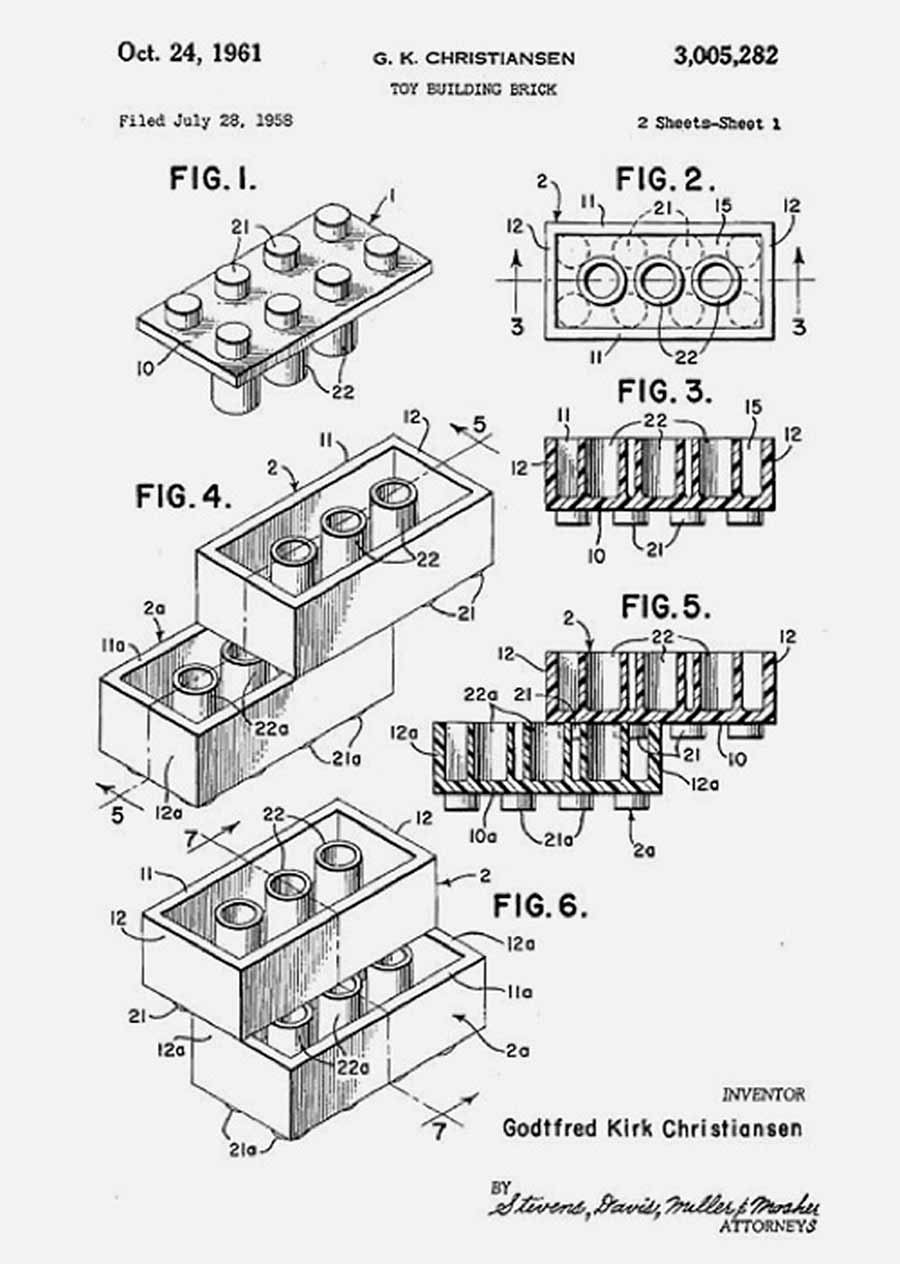 Came across this: The Original Lego Brick Patent (Filed 1958), by Godfred Kirk Christiansen, earlier this morning over on Khooll.com, and it was certainly an intriguing find to start off this Monday morning.
So a little history: You'll notice on the top of the patent, that the name is stated as G. K . Christiansen, yet the company was initially started by a certain Ole Kirk Christian. He was a Danish carpenter, who during an economic depression, and almost going bankrupt, started making these wonderful wooden toys.
Ole started selling them from his workshop, and these wooden toys, more specifically his company, eventually received a name: LEGO, and become the LEGO Group. The reason why the Patent is in Ole's third son's name, Godfred Kirk Christiansen, is that Ole passed away at the age of 66, and Godtfred took over the business, and subsequently filed for the LEGO patent in 1958.
What I didn't know was that LEGO is formed from Danish words: :"leg godt" meaning "play well". Lego also translates into Latin as "I put together".
Now, if only other companies would put as much thought into their brand names as Ole Kirk Christian had done. 
---
Whilst I'm talking LEGO, I may as well mention that one of my most prized logo and and brand identity projects, PureStorage, had one of it's it's Flash Arrays, and logo, made entirely out of lego. Now that was so so cool to see: PureStorage Logo in LEGO
---
This has to be one of the coolest things I've ever seen one of my logo designs being used/manipulated and/or recreated! A whole bloody PureStorage Flash Array made completely out of Lego.
Seriously, what the hell.
There is a back-story to this Lego version of the logo, it wasn't like just done for kicks, although nothing wrong in that either. Back in 2012 PureStorage were exhibiting the Pure Storage flash arrays over at VMWorld. Part of the fun was running this live contest in which this Lego version was featured, and people had to guess how many Lego bricks were used.
Turns out someone 'calculated' the exact number of Lego bricks used: 6,128 bricks to be exact.
I've only just posted the funny PureStorage video which was over on Vimeo, but this completely takes things to a whole new level. So very exciting to see ones logo design being used in such exciting ways, and I'm just super proud that PureStorage are so behind the logo I designed for them.
Pure Storage Flash Array
And to finish-up with, a proud looking Pure Storage Flash Array in all it's glory. Notice that all the little air-vents are shaped from the Pure Storage logo.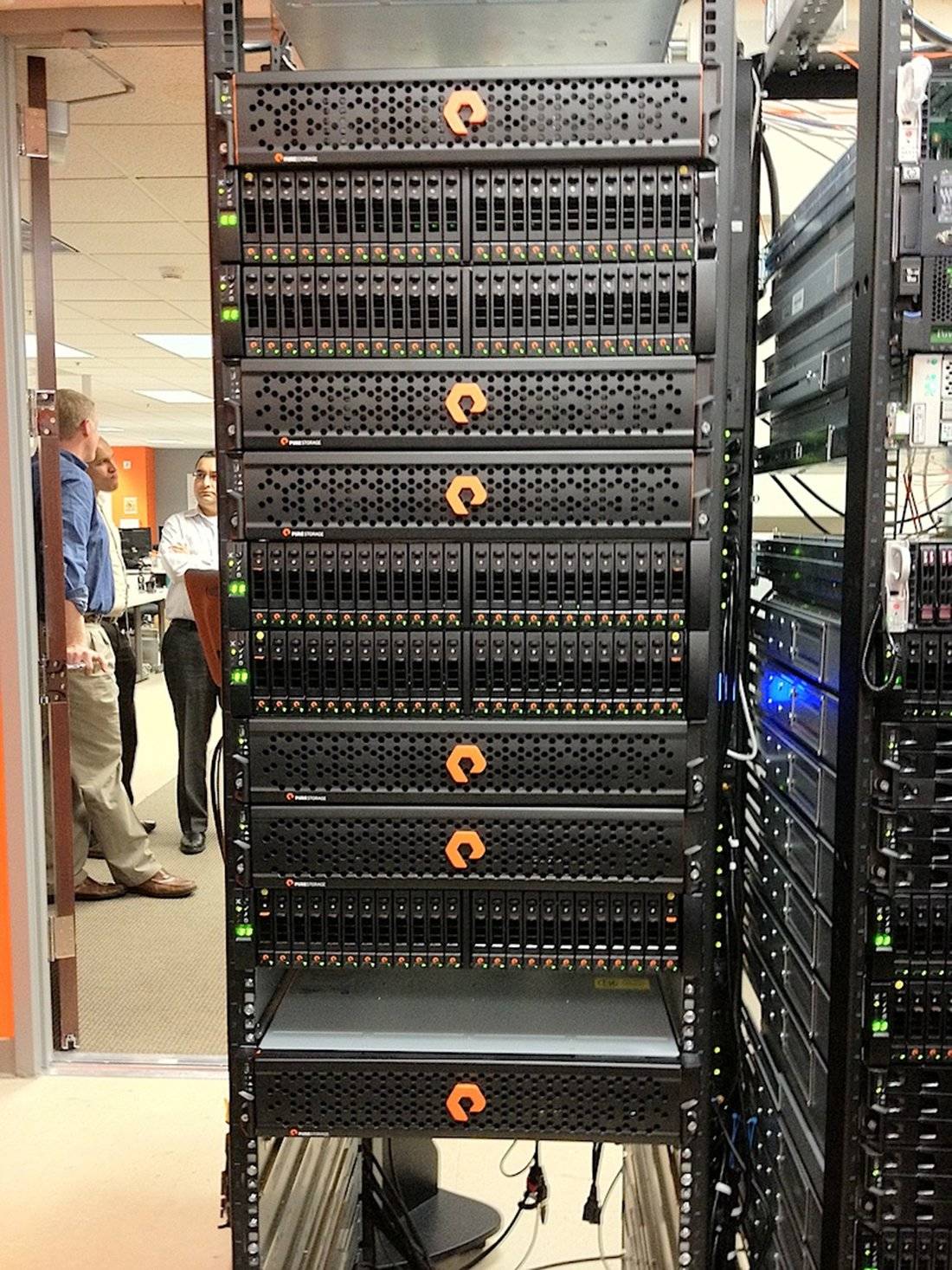 ---
The LEGO & Moleskine notebook is a deadly combination.
► LEGO Moleskine Notebooks Found on Hypebeast