All Archived Posts in Identity Guidelines
---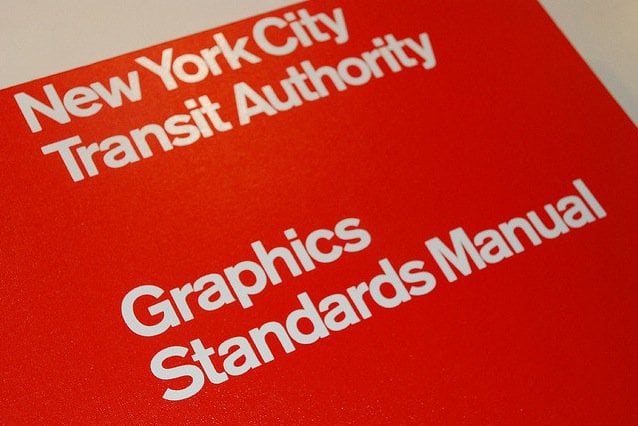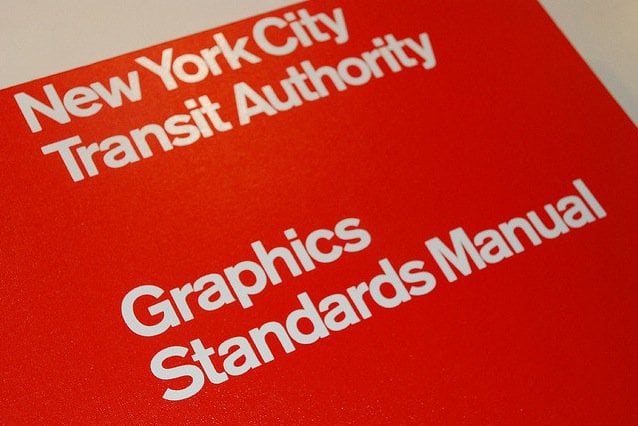 I love me some Brand Identity Guideline Resources and you will see that in the past I have featured a variety of such brand book guidelines covering: 
Skype
Adobe
Santa Claus
The Nazis 
NASA (part 1 & part 2)
I keep searching for other prime examples of branding books, corporate guidelines, identity guides, and through out these searches I often stumble across some nice examples, but not examples that provide the WOW factor.
The WOW factor is more of personal opinion rather than a scientific method of assessing WOW from NON-WOW, but usually based on what I also feel other people will take note of.
The Bulging Sack of Brand Identity Guideline Resources is a collection of branding and identity guidelines resources that I have collected over time that will hopefully keep you busy for a short while. A few are a few years old, and you have likely seen around, but I also think a few could be new to you.
Massive thanks [email protected] reaching out to me, and sending me CISCO, Best Buy and Ford brand guideline.
Bulging Sack of Brand Guideline Resources
The Oxfam Brand Book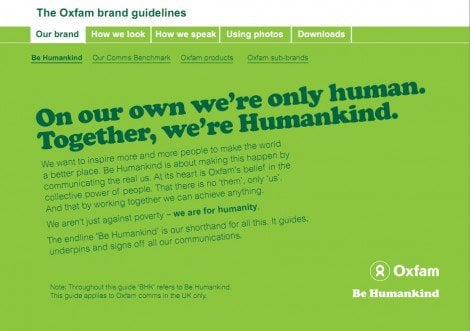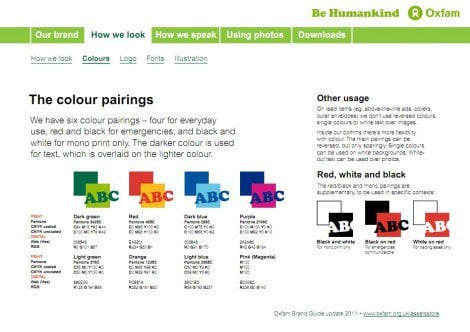 Download The Oxfam Brand Guidelines
The Jamie Oliver Brand Book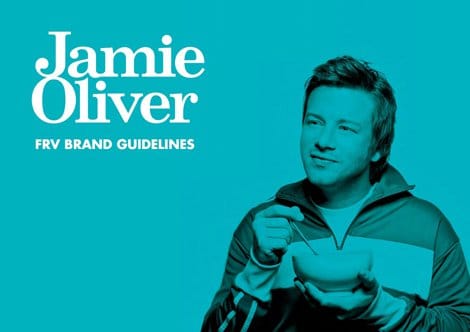 Download Jamie Oliver Brand Guidelines Book
New York City Transit Authority Graphics Manual
View more photos of the New York City Transit Authority Graphics Manual
Found via Swiss Legacy
The Best Buy Brand Book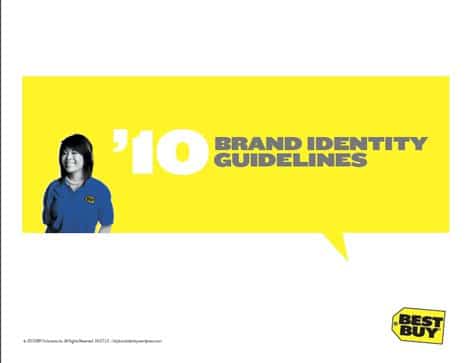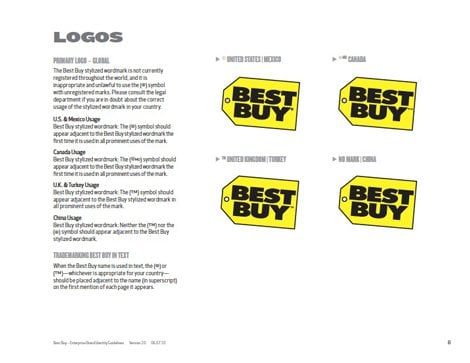 Download the Best Buy Brand Guidelines
The Ford Brand Book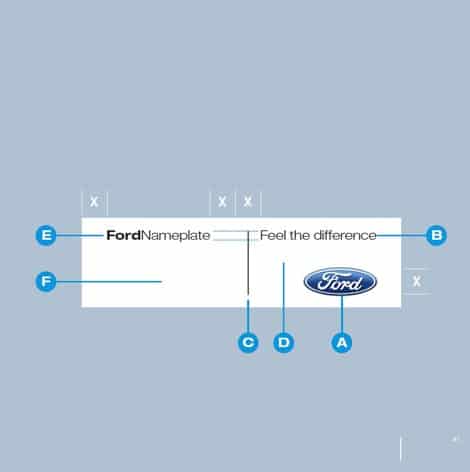 Download the Best Buy Brand Guidelines
The Barbican Brand Guidelines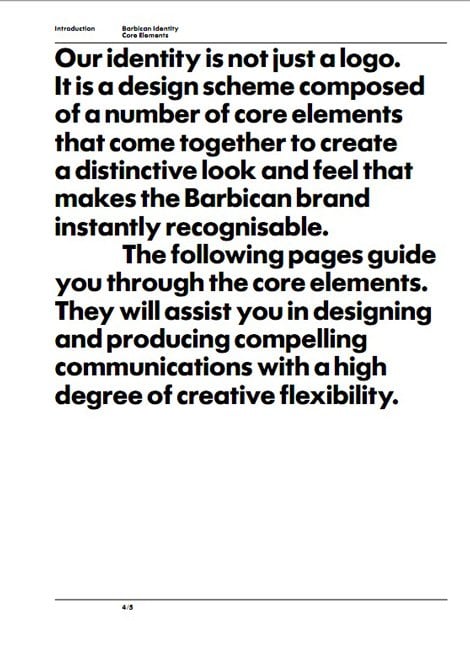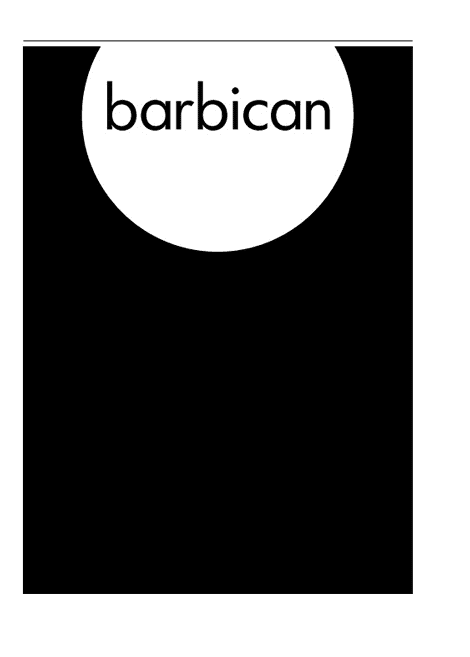 Download The Barbican Brand Guidelines
Found via AisleOne
The FearNet Brand Book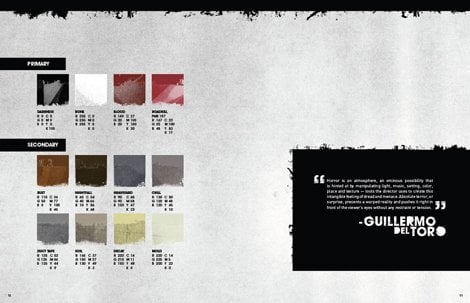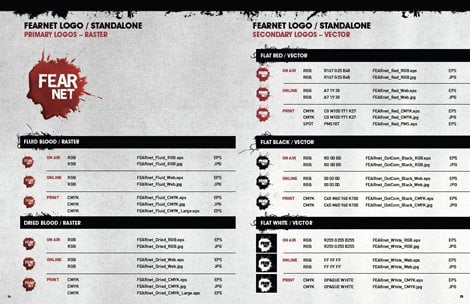 Download The FearNet Brand Book
The Easy Group Brand Manual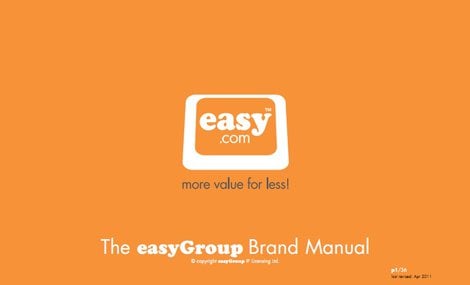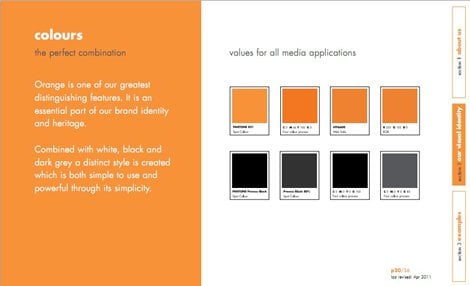 Download The easyGroup Brand Manual
Found via LogoDesignLove
Apple Identity Guidelines
Download Apple Identity Guidelines
The BBC GEL Styleguide
Download the BBC GEL Style Guide
Seagate Corporate Style Guide
Download the Seagate Corporate Style Guide
Vintage McDonalds Specification Manual
View more on Vintage McDonalds Specification Manual
The Propellerhead Brand Manual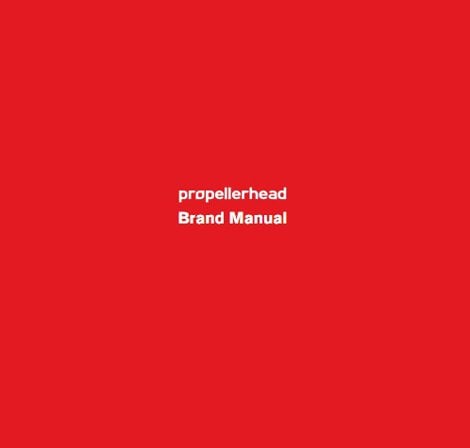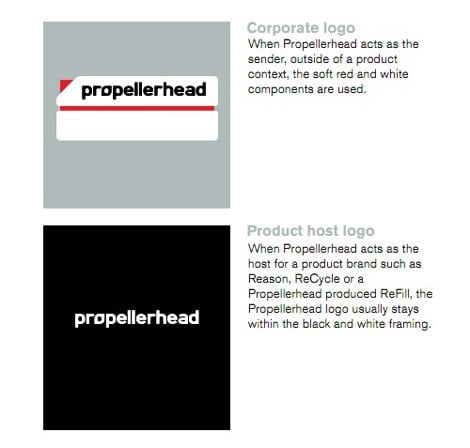 Download the Propellerhead Brand Manual
The F-Secure Brand Identity Guidelines
Download the F-Secure Brand Identity Guidelines
The Skittles Brand Book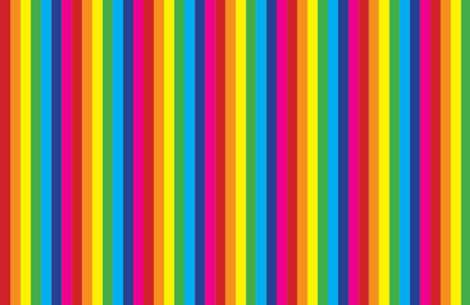 Download the Skittles Brand Book
Found via Couldal
Other Brand Guideline Resources
So as well as all those don't forget I have featured the following brands on imjustcreative: Skype, I Love New York, FourSquare, Adobe, Sony Vaio, CISCO, Santa Claus, The Nazis and even Vintage NASA (part 1 & part 2).
Buy a Brand Book?
If you have some spare dosh you could head over to Blanka and buy some printed brand books with brands such as First Direct, Barbican and RAC.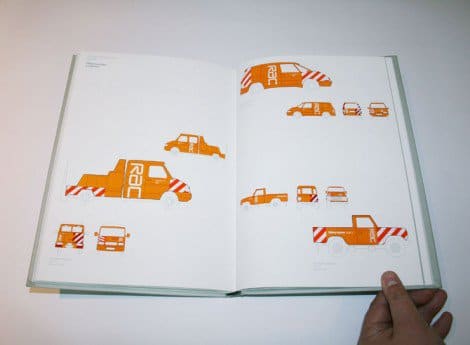 Brand Guideline Links
Designing Style Guidelines For Brands And Websites - Smashing Magazine
Guidelines And Standards Manuals - IdentityWorks
Brand Identity - Computer Arts
List of Corporate Brand Guidelines - DesignersTalk
Single Page Logo Guideline Template - imjustcreative
Four Page Logo Guideline Template - imjustcreative
Online Brand Guidelines
Some companies don't feel the need to create a brand book and so create a simpler online version. Penguin Logo Guidelines is one such example.
Brand Guideline Books
These are a few books on brand identity that I can highly recommend after having read them myself.
Book Overview: Brand Identity Essentials by Rockport
Logo Design Love by David Airey
Designing Brand Identity byAlina Wheeler
Wally Olins: The Brand Handbook by Wally Olins
On B®and by Wally Olins
The New Guide to Identity by Wolff Olins
Bonus Branding Book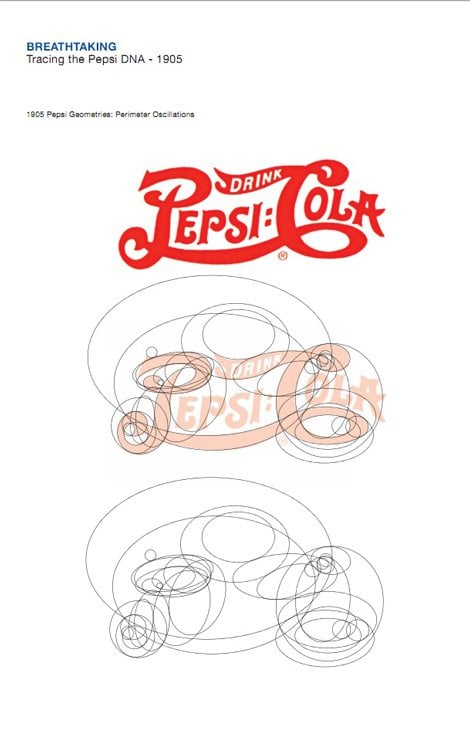 The Pepsi brand book is really good for a giggle. Have to wonder what planet the design team/person was on when this was conceptualised, but regardless of home planet they certainly have a wicked sense of humour. Practical joke time.
Download the Pepsi Brand Book
---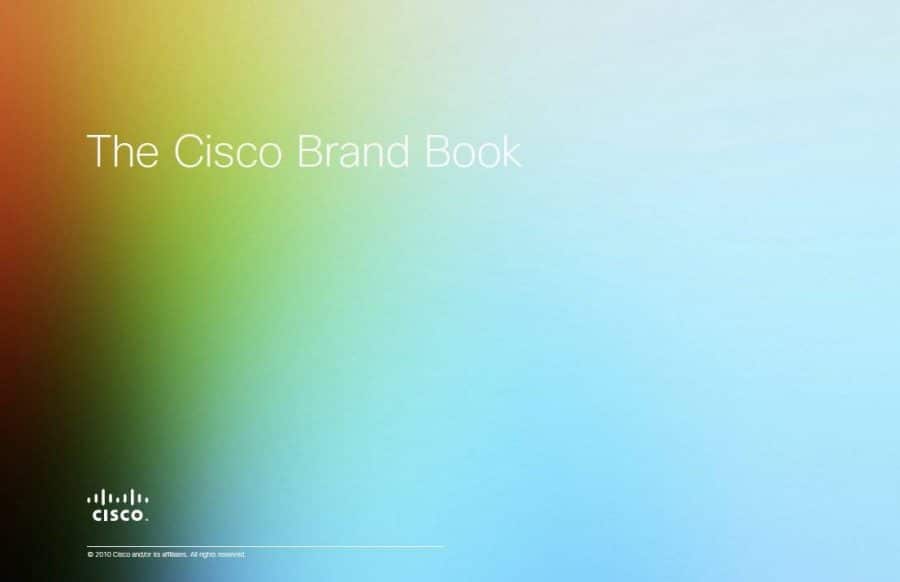 I was chuffed when I found the Adobe Brand Identity Book a little while back, but am more chuffed on getting my hands on The Cisco Brand Identity Book and Guidelines.
Massive thanks to Sasha Agapov @agapov for reaching out to me, and sending me these Cisco brand guidelines, and a few other brand books my way.
Once you check out the following images you will see exactly why I am really pleased to have these Cisco guidelines land on my desk. In terms of design and aesthetics, structure and layout the Cisco guidelines have to be one of the greatest set of brand guidelines I have seen recently, and comes close to trumping the Adobe Brand Book.
This set of Cisco guidelines were put together late 2010 so must be the most recent version?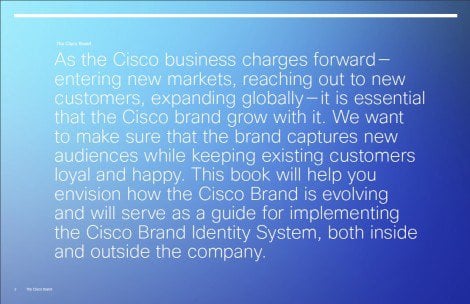 Everything about these guidelines is bordering on the perfect, and certainly appeals to my overall sense of design and layout. Every section is clearly presented with attention to the details that really make it stand out. It's fresh and lively without being too bland and conservative like the Sony Vaio brand book I covered recently.
The Cisco brand book is the complete opposite of the Sony Vaio guidelines. They show how capturing and presenting key valuable components of a brands identity can be done in a way that is a joy to read as well as being totally practical at the same time.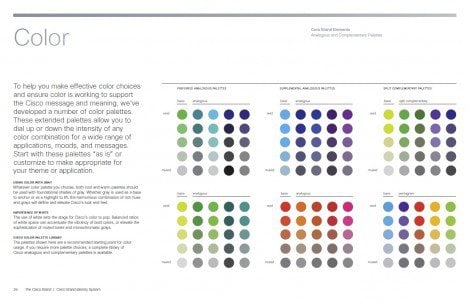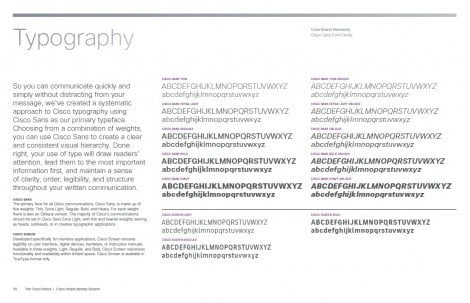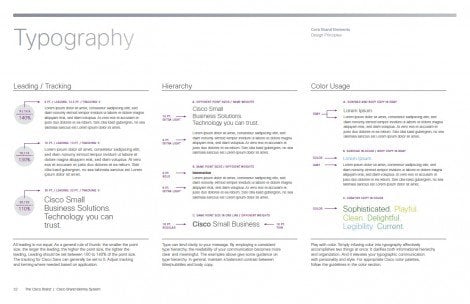 These guidelines are what I will strive to aim for in terms of layout and the presentation of information. I have found it quite difficult in limiting the pages to include in this post as so many of them are pretty good on the eyes, and keep going back to the pages for closer inspection.
The colour pages are particularly wonderful as is how one should use colours and gradients when working with the Cisco brand. Beautiful. You can download the 75 page PDF below.
View Other Brand Identity Guidelines
You can see other brand identity books that I have collected over time right here: Skype, I Love New York, FourSquare, Adobe, Sony Vaio (how not to design guidelines) and even vintage NASA (part 1 & part 2).
Download the The Cisco Brand Identity Book and Guidelines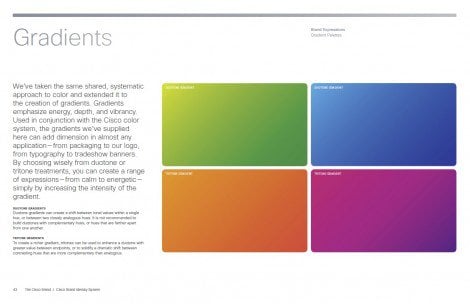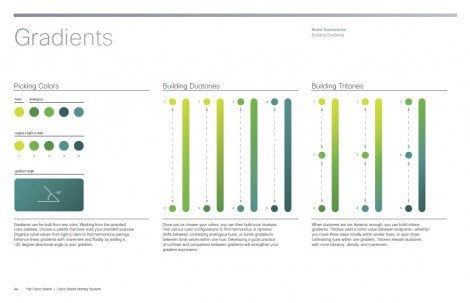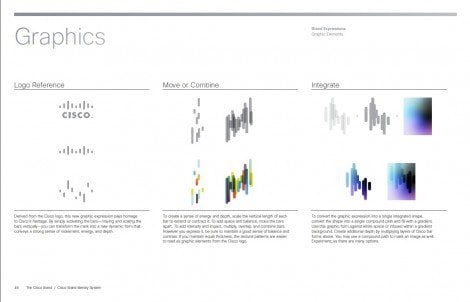 ---
Doesn't get much better than this. Imagine being able to say you own the complete NASA branding book created by design firm Danne & Blackburn in 1975.
Once something like this surfaces then you can be sure if will end up doing the internet rounds, and these NASA brand guidelines are no exception.
So we have pinned down the single page images to one Tim George who lives resides in London. One of his ex-tutors from college is the proud owner of the original NASA graphics standards manual, and sent Tim some of the photocopied pages.
I have particularly chuckled at the car illustrations.
Link Credits
NASA Brand Guidelines - Tim George Design
First image found on Logobird & AileOne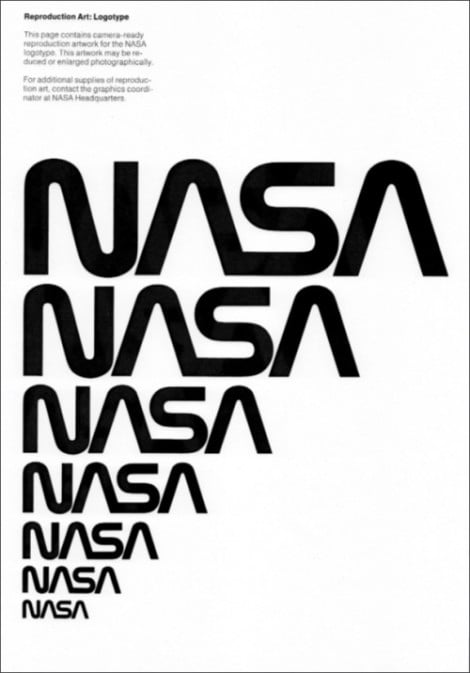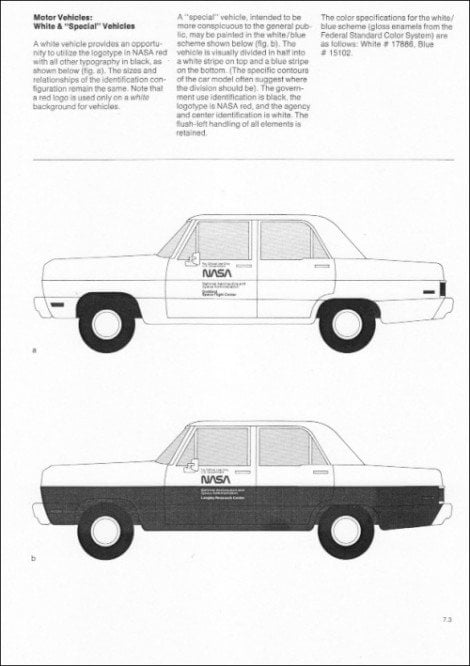 ---
One can find some pretty sweet things on Tumblr, and this FourSquare BrandBook, or identity guidelines, is one of those sweet finds.
Initially posted on Mari Sheibley's Tumblr where she goes onto to explain that FourSquare is her employer. This Tumblr post was subsequently reblogged by LaughingSquid which is where I noticed it in my Tumblr dashboard stream.
Visit PlayFourSquare to view the complete BrandBook.
Identity guidelines for Apple & Eve
View a larger size over at my Flickr account.
Read more on the development of this logo design - Logo Process – Apple & Eve [nude] Identity Development
This is a single page A4 identity guide for the Apple & Eve logo. It's purpose is to provide basic guidelines for the correct usage of the logo. As some projects are only providing logo designs, opposed to more complex brand identities, the amount of information needed is minimal. It's not meant to confuse or overwhelm the client, hence it being a handy A4 PDF file.
I have made a version of this template available for download at end of post.

What's included
This guide covers the general construction of the logo, dimensions and proportions. Also includes the additional logo styles such as social media profile images and website favicon. Information on the fonts used as well as a few handy 'don't do this with your logo' examples at the foot of the guide. In this case a colour specification section helps the client select the best combination of colours.
This is a neat way to also show the client, at a glance, the level of detail that goes into a logo, the spacing, the alignment, proportions etc. On initial glance, the logo may look simple with a word here and logomark there, there is fine level of detail to ensure the logo looks and feels right.
It has been a challenge to try to fit all the information I wanted onto one page, without over crowding, whilst maintaining a clean layout design. It is a practical guide opposed to a shiny piece of museum art in it's own right.
The client will get
The file will be saved as a PDF file and also a layered InDesign file. All elements except the various logo styles will be locked. This means the client can use this to pick up the various logos for their own use without having individual logo files floating around, should help to keep everything neat and tidy.
Therefore, my aim is to provide each client with this 'Dummies Guide to logo usage' PDF guide. The majority of clients will get this A4 guide without question, this includes logo designs with a budget of more than £600. If the project or client requires a higher level of detail in the guide, they can pay extra for a more detailed book.
Download the Identity Guide Template
I have created a cut down version of these guide lines for you to download and use in your own logo projects.
Logo identity guideline template for download
---
A beautiful photograph of part of the Apple logo showing portions of it's construction, apparently not just a pretty curved apple. This photograph taken from Apple's corporate identity guide, 1989. Designers: Rob Janoff, Rob Gemmell, Rob Price, Tim Brennan y Jill Savini.
Now I want more of these photographs please.

Image found on Flickr

---
Logo identity guideline template
As promised, here is the basic template for the A4 single page set of identity guidelines for a general logo design. You can download below.
It covers the basic essentials that a client needs to keep the identity looking consistent and to avoid abusing the use of it such as distorting the image, changing colours, changing fonts etc.
3 Logo Template Styles
Since first posting this, I have now updated the download to include 3 styles of identity guide. Styles 1 and 2 are the same as previous, used for my Wavepulse Acoustics logo.
Style 2 contains a small colour section. So in one version I have removed one of the minimum size modules, and replaced it with a colour chart. Here you can specify the Pantone colour, the CMYK and HEX breakdown.
Style 3 is based on a new layout, and it's based on my revised layout which you can see for the Keyboard Kahuna logo. I will say that Style 3 uses slightly different font styles and the layout is quite different from Styles 1 and 2. A few wording changes have been made as well. For the main logo breakdown, I have substituted the 'X-height' reference found in Styles 1 and 2 to 'Cap-Height' due to the fact this logo uses all capitals. Thus made sense to use the 'Xap Height' reference instead of 'X-height', make sure you use the right one for your own logo.
You will find that you will need to chop and change each layout for your own use.
As this is the template I use myself, please consider making style changes to inject your own brand into the mix. Font styles, colours etc could all be changed.
Spacing between sections
I have not paid too much attention to spacing on this template. This will all change once you have your own stuff in there. Just pay attention to vertical spacing of each section when you are done, leave enough vertical space between 'primary logo', 'alternative logo versions', 'fonts used in logotype' and 'don't abuse logotype.
Remember, it's all about presentation. Don't cram too much in.
InDesign Template
The original design I used for Wavepulse Acoustics guideline design was created in Illustrator, but felt InDesign would be easier to maintain. I have re-created it using layers and font styles, to make it super easy for you to customise. I have inserted tinted screen shots of the Wavepulse logos which are locked to a layer. So you need to drop your own artwork over the top. As well as InDesign CS4, there is a InDesign CS3.inx file included as well.
The guides are not 'pixel perfect', they really don't need to be. So don't bust a gut here. It's only a visual guide, it's not being mass printed.
Illustrator logo
The actual main logo, seen above in top photo has been created in Illustrator as a separate file. As with the InDesign file, I have used layers to separate each element, the grey striped background, the blue area, the magenta lines, the logo and type are all layered. It is available as InDesign CS4, Indesign INX and a PDF version.
Use these elements to form the logo breakdown, the guides, the boundaries and size details. It should all make sense when you open the Illustrator .ai files. Have provided CS1 CS2, and CS4 versions in the ZIP file.
Download
I have left text remarks on the InDesign file as reminders as to what needs to be done. I am sure much chopping and changing will be required for your own personal requirements, rather than using as is.
I hope this proves somewhat useful and maybe will encourage more logo designers to start providing these styles of identity guidelines with your completed logo projects.