All Archived Posts in ideas
---
Last Updated: May 9th, 2014
| First Published:
March 2, 2012
| Subscribe with
or
I really could not agree more with this excellent article by Jason Fried from 37 Signals: Give it 5 minutes. Often times when showing the first logo idea to a client, even when presented in context with appropriate reasoning and explanations, I can almost hear the client forming that soul destroying instant dismissal.
"Dismissing an idea is so easy because it doesn't involve any work. You can scoff at it. You can ignore it. You can puff some smoke at it. That's easy. The hard thing to do is protect it, think about it, let it marinate, explore it, riff on it, and try it. The right idea could start out life as the wrong idea."
"So next time you hear something, or someone, talk about an idea, pitch an idea, or suggest an idea, give it five minutes. Think about it a little bit before pushing back, before saying it's too hard or it's too much work. Those things may be true, but there may be another truth in there too: It may be worth it." Jason Fried
Logo design is not like buying: a house,  a new car,  new gadgets all for which we tend to get a great sense of satisfaction from, even if short lived and typically followed by guilt and buyer remorse. No, a  logo design can often times seem like a lot of money for not much excitement or kaboom per £/$.
I swear that some clients do expect to feel that almighty kick of adrenaline when preparing for viewing my first logo idea. I should add that I also get, on occasion, such a enthusiastic first response that I would swear they are about to have some form of heart-attack. This is completely genuine, and you can feel the excitement unfold as the burden of expectation is replaced with surprise and complete relief. This is sure nice when it does happen.

This then leads to an acute sense of disappointment which I can sense/smell/feel even when they are on opposite sides of the world as it's so hard to mask disappointment even if it's a noble attempt to be either constructive or non-committal.
I have also seen than time can heal the initial disappointment as long as they are willing to allow the 'idea' to settle rather than hit-out on that first impression. Clients have actually come round a full 360 from an initial, "this is not what we after…", to a, "on reflection we do feel this is exactly what we need." Both comments based on the same idea but inter-spaced with time, reflection and thought as well as much patience, determination from myself.
In order to swing the client round you must absolutely be totally behind your own idea otherwise it's like flogging a dead horse.
Next time you have that inspired logo idea which your gut is telling you, "this is it mate" try not to be too down cast if the client responds with an almost immediate negatory. On hearing the instant negativity I now rarely say anything, but give them time to reflect then readdress it a few days later. The results can really be quite dramatic.
K Found on 37Signals
---
Last Updated: May 9th, 2014
| First Published:
December 11, 2011
| Subscribe with
or
Posted By:
Graham Smith
Categories:
Books
,
Flickr
,
Inspiration
,
Portfolio
,
Tips & Advice
Tags:
brand identity
,
client
,
ideas
,
identity
,
inspiration
,
Logo
,
logo design
,
logos
,
Portfolio


AQFG = A Question For Graham: Steve Thomas asked a question that I can totally relate to:
"I, like many others, have designed countless logo's and always try to make sure that each one is unique but as I'm sure we're all aware there are often only so many ways to 'skin a cat'. So, the question is what method's of due diligence do you employ to try and ensure the logo's you create aren't already out there, or rather, very similar to something already out there?"
---
I know from personal experience that during a logo design project one of my main recurring thoughts I have is, "does this design exist elsewhere?", "has the idea been done before, and if so, how similar might my idea be?", "where the do I start looking, and where do I finish, for possible design conflicts?"
Given the immediate nature, and the global reach, of the internet we are can sometimes find out that are most prized logo design actually does exist elsewhere in a similar guise. The problem is also compounded because some people naturally, and incorrectly, assume that one person must have copied the other, and therefore land a guilty verdict without so much as a real understanding of the process and reasons.
How many times have you witnessed a logo designer being called out for seemingly copying another logo? How many of those times have you yourself condemned that designer for blatant copying without taking a much needed step back to find out just a little bit more about the situation? There are times when it seemingly appears that one design had to be copied due to the sheer number of detailed similarities, but this is not what I am really talking about.
I am talking about one persons. "this is a blatant copy", and another's "this is similar, and maybe inspired from, but not a copy." Given the subjective nature of art and design then surely the practice of giving someone the benefit of the doubt could be considered before blundering in with accusations of theft and piracy.
I believe that more than one person in the entire world can have the same, or quite similar, idea at relatively the same time. Sadly, some people don't believe in this, and generally put this uncanny and inexcusable resemblance down to one person committing a heinous crime. End of.
The real point of this post post is to try and put into perspective the challenge ascertaining if your new logo design might exist, in some similar form, elsewhere before you present all your hard work to the client.  We also want to try and avoid this scenario: you proudly show off your new design only for some designer in some far flung corner of the world,  apparently convinced you copied it from their personal portfolio from which you could not have even been expected to be aware of, to call you out. But it does happen.
Other designers DO seem to expect other logo designers to have this super natural ability to be aware of, and know of, every possible logo design that exists in the world. Poppycock. Utter poppycock.
Let us put this into perspective
For starters consider the town you leave in: it may be a small village, a small rural town, a large town, or even a city. Let us take a small town—I live in a relatively small seaside town—and work out how many people might live in that town as well as how many companies, shops, consultants, freelancers, home based business's might exist that will have some form of logo.
I challenge you to come up with an accurate number of how many logos might exists in use, and in private portfolios just in your own country. 
I don't think anyone could even beging to imagine the sheer number of logo designs we talking about. My country of birth, England, is just a blip on the global scene so if you then look overseas and try to apply the same investigative skills to the much larger countries, the countries that have immense populations…
We we are talking about a particularly large number of people that are likely to have some form of logo to represent them in any form, public facing, private use or even under a NDA (Non Disclosure Agreement).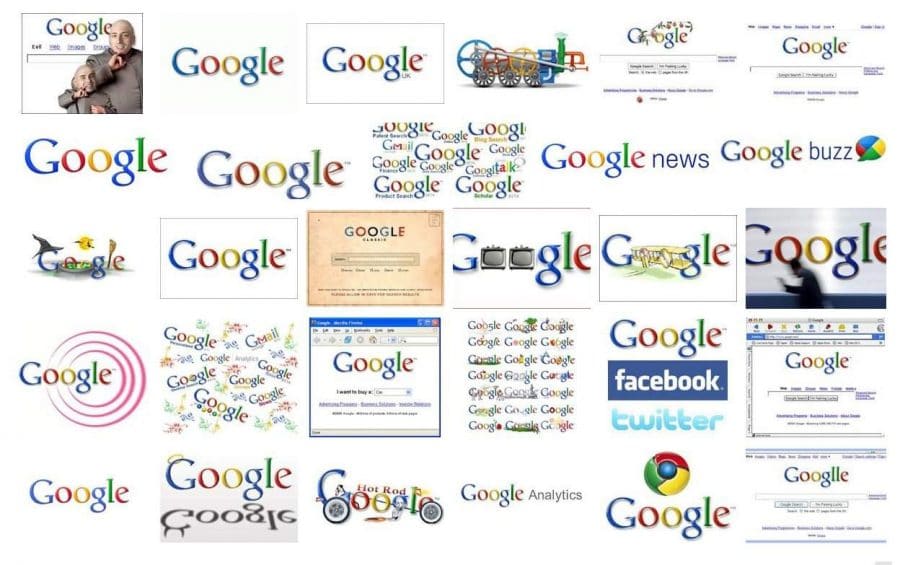 Mindnumbingly Unrealistic
But wait a minute. It would be quite amiss to neglect to include those private portfolios which contribute to the overall number of conceptual designs that are completed on a daily basis that never see real commercial use, or have any form of public presence.
It's a challenge just to scour websites like Logopond, Google, Flickr, and other numerous popular brand identity inspiration websites to find similar logo designs to the one we are working on let alone have a intimate inside knowledge of every designer's portfolio in the world. Ever. Since logo design time started.
As a logo designer we are unrealistically expected to promise and ensure that our new logo design is original. We are then scolded and publicly humiliated should someone unearth a logo design concept that was completed as a personal project a few years ago by someone who does not even design logs for a living. Phew. As a logo designer we are expected to have this ability to be aware of every single possible logo design ever designed.
People who just love to call other people out are immature and naive as well having no clue about the sheer logistical complexity of ensuring a logo design doesn't not infringe on another.
What we can do
The best we can do is to start by ensuring we have our ears as close to the ground as possible so that we know what is generally going on in our fast moving industry.
Keep up-to-date with the various blogs and websites that specialize in bringing us the best of logo and brand identity design on a daily basis.
Ensure we have scoured the most obvious of accessible image repositories: Google images, Flickr, Behance, Coroflot, Dribbble, Forrst, etc for any number of related keyword and phrases that sum up the project / business / company we are working on. It's important to check out these design focused websites for the off-chance you idea falls too closely to someone else's conceptual idea.
Keep your book library stocked with the many logo design books being published on a yearly basis as they provide a pretty good library of all the main logos submitted/found.
If you are just starting out then try to back date your collection by starting with prolific titles such as extensive LogoLounge series, definitely buy Logo as well as the Logo Design 1-3 books by Taschen.
I also have a stock of much older books by renowned designer Paul Ibou such as: LogoBook200:200 Trademarks & Symbols and Banking Symbols Collection 1& 2.
It is your responsibility to ensure you are providing your client with a design that is both appropriate, and hopefully original in one or more ways.
If you are designing around a general idea that has clearly been done before—there are many styles of logo designs that have been done to death, and continue to be stretched to their utter limit, and beyond (see first image: Scottish Arts Council vs Quark)—then take extra precautions to ascertain if you are able to apply a new level of meaning or find another aesthetic style to apply. Just because an asterisk has been used many times as a logo mark it doesn't mean it should never be used again.
Having confidence to back up your design with solid reasoning, if you are knowingly treading close to existing design, is critical at this point. If you have just used another design because it looks cool then you are doomed, but if you have a solid strategy, a story or a narrative that provides clear reasoning for that particular design direction then this will, should, make a difference.
Given that some agencies have entire departments dedicated to copyright and trademark issues, and still manage to fuck it up in a spectacular way,  I think on the whole we do pretty well most of the bloody time.
We simply can never assure our client, or peers for that matter, that a design we are working on in good faith might, at some point in time, be shown to look similar to some recently unearthed and never seen before design.
Wouldn't it just be nice if designers, in general, didn't automatically assume the worst in others? You never know when you might be unexpectedly called out, and more so when you know you it couldn't be further from the truth.
---
The long and short of it thought is that one will never be able to guarantee that a logo design one has worked on, might at some point in time, be shown to be similar to or share characteristic of a logo already out there. Practice your due diligence and ensure your logo has a unique story, narrative or reasoning that explains the use of whatever design feature you are using. It's happened to me, and it really does shatter your confidence and world.
Logo Design Ideas: Trusting Your Client Over Your Own Gut
I had an interesting situation with a very recent client which helped me reaffirm that what I may believe to be right, or most appropriate, for my client may not be right or most appropriate after all.
It was not so much about my choice being wrong or even inappropriate, but that in this case my preferred choice was not the clients choice.
Herein is a lesson in not being an arrogant twat.
A little background
I was approached to work on a highly secretive logo project—it's still under wraps at time of writing—with a rather tight time frame of 2 weeks. The thing that intrigued me was the name of this new company, and that it would provide a very challenging project in terms of how best to visualise their brand.
I gladly took the project, and spurred on by a generous budget eagerly set to work with my pencil and sketch book.
The agreement was that I would provide the client with all my sketches, thoughts, ideas when I felt I was fresh out of juice. At this early stage the client was not really sure in what direction to take the branding so wanted to see a selection of polar opposite ideas so that the most appropriate one would jump out.
I don't often do this, but in this case the client was very sure about being able to work through rough idea after rough idea without getting confused or overwhelmed.
Skip 2 Weeks
Time to scan in all the pages of sketches and prepare any digital mock-ups that I had done to send over to the client.
There were a few clear favourite logo designs with one leading design that I felt summed up the brand as well as being a totally awesome play on their tag-line. I was sure that when the client saw all the ideas against my personal favourite they would agree. To help with their decision making I also took time to better prepare my idea to show it in context, and basically push it over the others.
I was so sure they would see the reasoning I put behind this logo idea which was logically conceived as well as having a quaint and visually charming logo mark.
Fail
Given the title of this post it would then come as no surprise that they didn't choose my idea, but in fact choose a variation of one of my other preferred solutions, but this variation should not have been shown to the client. It slipped in and I was kicking myself for being such a dick head.
Truth be told I was slightly cursing under my breath whilst trying to plan my return strike so that they would ultimately have no choice but to listen to me.
No Movement
Should also come as no surprise that although the client agreed that my reasoning was very sound they simply liked this other idea much more.
Internally I just could not get behind it, but on the exterior I acted like a rational adult.
A Week Later
A week had provided me with some time to get over myself, and accept I was not in control, and we progressed with the project.
The next stage was the design of the business cards so I was determined to do what I could to pull all this together in a way I could be pleased with.
With the business card taking shape I realised my whole opinion of the logo design was changing as I was imagining certain print effects being utilised. Two sheets of 180gm uncoated white card stuck together would give us the chance to emboss both sides with this very minimally designed logo mark.
All of a sudden I could see the finished result and a renewed sense of excitement and enthusiasm came my way. No longer did the logo suck, but it now totally owned this business card.
Simply
Even though you may feel a client is not listening to you on the choice of final logo design, it can lead to a happy ending.
I was so caught up with my own sense of what I wanted for them that I almost totally neglected to see it from their side.
I think the extreme rushed nature of the project as well as the rather unorthodox prep and presention of the ideas contributed to loosing sight of the bigger picture.
The Client Was Right
In this case the client called it totally right, and I am so very pleased they didn't buckle under my protests.
Ironically I always tell clients never to rush into making a decision the moment they see the first batch of logo designs. I ask them to sit on them for a few days before analysing and making rushed decisions. If after a few days they are still unhappy then we move on.
On more than a few occasions I have sensed their unhappiness at seeing the first ideas, but to then see a change in their opinions 3-5 days later resulting in a positive reaction, and a keenness to proceed.
I could have/should have listend to my own advice instead of becoming ever so slightly stubborn, and saved myself from some internal head butting.
The client was right, in their final choice of logo design, and for that I am happy because I can totally see that they were.
And The Moral Is?
If you find yourself in a similar situation, where you are doubting the saneness of your client after seeing them choose what you feel is the the worst possible design, then take a breath and give it a chance.
You could help yourself by only showing the client the ideas you feel are worthy, but we are not always in that position. As much as I swear on the ideals of only giving the clients the best of the best we can find ourselves giving in and showing EVERYTHING we have done.
We can be our own worst client.
---
Last Updated: May 9th, 2014
| First Published:
June 28, 2010
| Subscribe with
or
Not all clients will have an accurate idea of how a logo design is created, some may have a good idea, some may think they know but don't and some just admit to not knowing the first thing.
In the past, I have had a number of occasions where I assumed aspects of my logo design process were obvious. Fail. Confused and unhappy clients can be avoided if you lay it all out on the line before commencing work.
Writing detailed logo design process posts is a big help here, but it's not the only thing you could be doing.
Confusion is easy to make, easy to remedy
The confusion is easy to understand when you consider that most logo designers have their own unique way of working. How many ideas will you first show, how do you go about generating ideas, how do you submit ideas to your clients, how much you do envolve the client with your idea process? There are many more aspects to our job that can be hard for a client to understand.
Just securing that next logo project, getting the brief and getting stuck in is not enough. Do you want a sound footing from which the client can understand and fully appreciate how and what you are doing? Then the more you can communicate your methods and what the client can expect the better. No matter how much they are investing in you, we all need to be reassured that what we are spending out hard earned money on is in good hands.
Silence is not generally conducive to a happy and assured client.
I can't tell you exactly how to achieve this, as I mentioned a few paragraphs back, we all have different ways of working. Consider  this. Even if your client understand and appreciates design, they are still unlikely to know and understand your own unique way of working. This much you can pretty much be sure of.
Try not to assume that they will see what's coming, or when to expect something or know how you plan to present your ideas. Do you have any unique skills, do you work significantly differently to other designers you know? If so, you need to try and communicate your intended process once you ready to get started.
How I roll
I have a rather organic way of working, no two projects start the same. It all comes down to the brief and the nature of the logo design. My process is very free flowing and can appear to be quite scatty if you look at my process out of context. Even though it's all perfectly natural and methodical to me, to others it can seem quite disjointed.
In the past I would fall back into 'assuming' a clients understands my way of working, and I would forget to fully explain myself at various stages. Even though I have outlined my basic approach at the proposal stage, this is still not enough to satisfy any doubts or concerns or expectations a client might have.
With each new client, I need to explain my methods as they present themselves. My explanations are tailored to the client and to the job in question, so there is always a personal feel to my communications, even if the email takes hours to write.
I don't present 3-5 complete concepts, then expect the client to choose one. Then go through a round of tweaks and revisions. This method has always seemed sterile, forced and just odd to me. That's just my own personal view.
Trust your brief, Trust your instincts
I trust my gut. I trust my instincts. Having a thorough brief is essential to starting on the right track, an incomplete or scatty brief and you have a uphill challenge. An example of how an incomplete brief 'my fault' derailed a project can be seen in the logo process post for Apple & Eve.
Experience has shown me that I tend to 'imagine' a solid idea right from the outset, (even if I have a incomplete brief, go figure) and this is where I focus my time. I have to feel totally sure about it, I have to be able to sell this initial idea with all my heart.
Now, how I go about showing this initial idea can vary, it can be a loose pencil sketch or it can be a neat Illustrator vector file, it all depends on the project. But this is where it has and could go a little topsy turvy. If I don't put into context this initial idea/concept, the client could be assuming this is actually the 'finished' idea, especially if you are showing vector artwork.
It just seems to be that if you show someone a vector file, with fonts and colours, they will naturally see it as a finished idea, unless ofcourse you say otherwise.
An example of this is a recent logo design for MyModernMet. My initial idea/concept is on the left, the final artwork is on the right.
I don't always start sketching, often I can start visualising direct in Illustrator. Other times I will have pages and pages of pencil doodles, it just depends on the project. So this is a good example of how this initial gut idea/sketch/concept can evolve. Quite a difference between the two, but the left hand image was created to just 'portray' my general idea and direction, without jumping fully in.
The initial idea was VERY loose, but in my head it was fully formed. I have to keep reminding myself that clients don't actually have access to my thoughts.
It was chosen as a framework from which to explore and expand upon, even though in it's present form, it was less than appropriate for the clients requirements.Without explaining your methods and your reasoning, showing the left hand idea without any explanation is likely to 'freak' someone out. It might seem obvious, but one can forget that you are the only one that truly understands your design process.
I have started using this screenshot as an example of my process with new clients, it demonstrates quite effectibly how a seemingly raw idea can spring to life, given the trust and confidence of the client.
I do stress to each client that during the early stages, what they are seeing are basically the raw visions in my head. I ask them to imagine this image being scribbled in pencil on a napkin. Anything I show at this stage is an 'idea/sketch/concept' and needs to be viewed as such. That the client is seeing the raw interpretations of the brief knocking around my mind, rather than a polished final piece of artwork.
I keep reminding the client of this until I am in a position to start showing them more final artwork.
It's down to you
This was just to give you an idea of how I tackle this particular issue. Providing graphic examples of your process, a before and after can greatly help a client get on board with your logo design process. How you go about it is ultimately down to you, but it's something I still have to keep reminding myself to do. Just because it's second nature to me, for others it's likely to be a totally foreign experience, and baby steps are needed.
The more the client understands 'you' and 'your process' the happier you all will be, and the project will more likely bop along quite nicely thank you very much.
---
Last Updated: May 9th, 2014
| First Published:
March 15, 2010
| Subscribe with
or
I'm inviting a discussion on the risks of showing all your sketch ideas for a logo design process. Logo development and design process posts are becoming more popular and are a valuable way to show your work in context. Reading about how other designers reach their final logo designs can be very enlightening to say the least, often showing the rest of us new ways to approach our own logo development.
A recent example of a logo design process post is Plancast Penguin on Scott Hansen's website, created by Alex Cornell. This is one awesome development post, well worth reading. You can see how many ideas and sketches that Scott puts out there for all to see. On one hand very very cool, but on the other, makes me nervous seeing so many excellent ideas of Scott's not used, free for anyone to potentially copy, borrow or steal.
Also, another great example of a logo process post for Ian Matteson, is by Shelby White of Wanken. I love the end result so much, but just check out the variety of styles Shelby explored before settling on this great typographic option.

As designers, we have to be careful, eyes everywhere to protect our final logo designs. It becomes a matter of urgency when we feel one of our own logo designs may have been copied or heavily inspired from.
The logo process can be exhausting, lengthy and at times tedious and frustrating.
We work to that final goal discarding any number of solid and curious ideas during brainstorming and sketching process. Any number of these ideas could be logos in their own right. I have many ideas and unused concepts littering my paste board. The odd successful logo design has been born from previously discarded ideas on other logo projects. I even have a special Illustrator file where I paste the more interesting unused ideas for future reference.
Those of us that publish our sketches as part of a logo design process post for all to see, are baring our inner souls, showing the inner mechanisms that drive us to realise that final logo design.
Any number of our sketches could be taken and used by others as a basis for a logo design in it's own right.
If we openly publish all these ideas and sketches for the world to see, are we then leaving our selves wide open to having our work taken from us? Not just the final design, but all those valuable ideas that are formed from our experience and skill. Ideas that had we kept to ourselves, would remain ours for future development. If you do publish logo process posts do you show all the sketch ideas or do you just show a select number of sketch ideas?
Scenario
Some months after you have published an in-depth logo design process post, you see a completed logo design in some inspiration gallery that clearly was taken from one of your sketches. Ironically, this logo design seems to have captured peoples imagination more than the logo you yourself created.
What's next
So how would you feel? Would you care? If you did care, did you assume your sketch work should be protected as much as your final logo design? Or is it just fair game? Have you ever seen a logo design clearly inspired or copied from one of your sketches?
Do you accept this could happen, that it's a risk worth taking for being more professionally transparent? Or have you not even really considered it?
Interested to see what think about this.
Up and till recently, I have been a little guarded about my ideas and sketches. It's painful enough to imagine a logo design being copied, let alone any number of these potentially valuable sketches. I am in two minds now, and will be posting a new logo design process post with some select sketches on newly complete logo project called 'Keyboard Kahuna', but certainly not all of them.
---
Last Updated: December 29th, 2009
| First Published:
December 29, 2009
| Subscribe with
or
Having read Smashing Magazine for a few years now, always wondering what it takes to get on that 'contributors list', well here I finally am. I just want to suck up the excitement of my first post on Smashing, because I am rather chuffed.

The post
Not sure how to approach the issue of 'how many logo design ideas to show your client'? This post may help... How Many Ideas Do You Show Your Clients?

I tried to make it a discussion piece, so please feel free to leave a comment, I am trying to reply to as many as possible. Frankly, surprised at how many comments thus left. On the first day, I made it my mission to reply to all the 20 or so comments, which I did. But the next day, there were over 60, so not sure what people's expectations are on replies from the post author.
I shall be 'hopefully' contributing more to Smashing Magazine in the near future, now I have a feel for what motivates people to want to read and participate
---
Last Updated: October 9th, 2015
| First Published:
December 22, 2009
| Subscribe with
or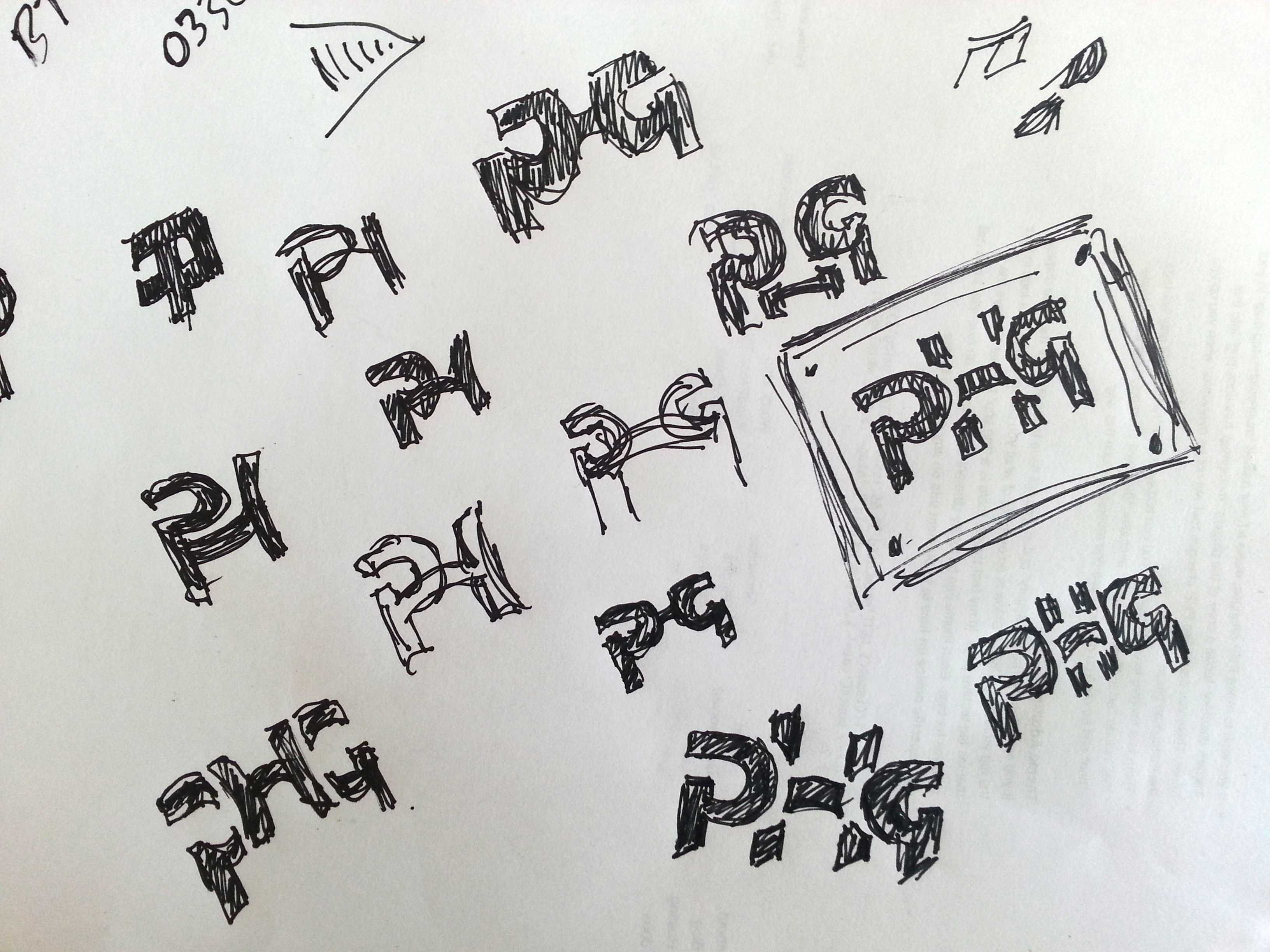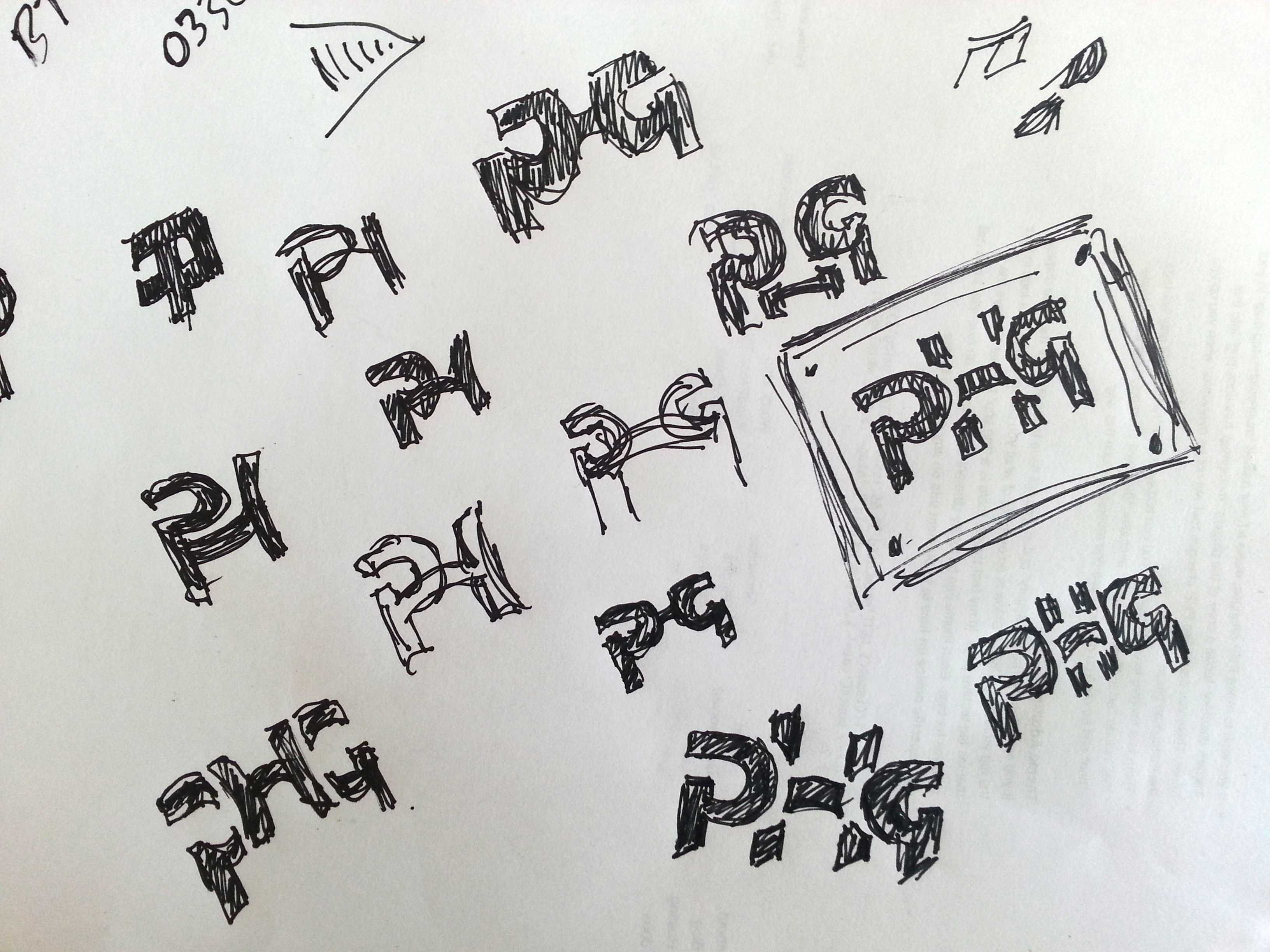 Trusting That First Logo Design Idea
Here are a few of my own words about the art of trusting your First Logo Design Idea, as the true 'gut instinct and reaction' to the project in hand.
I wrote more about this concept, based in part, on Paul Rand's approach: Paul Rand has the right idea – design one logo only
Here's what Paul Rand had to say: "You say, "…this is how it is. You will pay me upfront. I will design you one idea, I will present it to you and you will accept it with no requests for changes or tweaks."
In recent years, and certainly in the last few, I have come to trust some of initial ideas that pop into my head when working on a new logo design, and/or graphic design project.
Experience has shown me that more often than not, these ideas are the ones that eventually find their way to the final design.
First Logo Design Idea
If I subsequently think of more ideas after this first initial idea, I have found that my heart will not be in this 'exploratory mood'. I will generally feel that I am wasting time in exploring other ideas. That I ought to be focusing my energies and creativity on perfecting this 'first idea'.
I often feel that to force more ideas just because you feel you have to, or it's expected from clients or superiors, when that first idea seems to hit the mark, can drive you to loose momentum and focus.
It's all very well feeling pleased that you have come up with half a dozen ideas, but ultimately you will only use one. For me, there is usually only one right 'base idea', and that's the idea that my working inner self tends to provide me.
It's important to clarify that when I say 'base idea', its the initial concept, the general focus and structure of the design. Perfecting the details are not so clear, but I am talking about that first 'brain wave', that first concept that pops into your head.
That's the one, on average, I will work with and explore. Sometimes it can be a complete idea, with little perfecting, other times it will be that 'base concept or idea' that hits me. Other ideas will not seem to hit the mark as well as the first one.
It's not always so clear cut of course.
We each have our own methods of idea exploration. Often it does take time and idea after idea to come up with that final winning version.
Experience & Gut Instinct?
Maybe this reliance on that first 'gut idea' ultimately develops through experience gained. It can also be attributed to good old self confidence, which is not necessarily just down to experience, time spent working and learning from mistakes. The whole formula of experience/confidence/skill set is a complicated one.
Look back
Look back on previous logo projects, take a look and see how many ideas were crafted from that 'first born idea'. Even if you subsequently explored other concepts, how many times can you point your finger on that completed project? The one that owes it's very existence to your ability to interpret the brief and have your brain come up with a visual answer within moments of thinking about it?
When you can do that, when you can see a pattern emerging, you may be in a position to alter your entire design process for something more rewarding and ultimately more productive.
It's not mandatory
It's not mandatory for logo and graphic designers to always provide 4-8 initial ideas for the clients, it's often just a waste of time and money. The client feels they are getting value for money.
In many cases, you are just reducing the time you could have spent on deeply exploring that possible winning 'first idea'. Having the confidence to present that 'first idea' to the client as a starting point. Too many options can be crippling and an effective waste of time.
It's rare to be able to work on and subsequently submit 3-6 brilliant and equally viable logo ideas, it's often hard enough to find one. Yet many logo designers seems to put themselves through this time consuming process. Often the multiple ideas, for the clients to choose from are weaker than the well researched and committed one idea. So who benefits from this process of quantity over unique quality?
The client is not really paying you for how many ideas you can come up, they are paying you for your ability to provide them with a suitable logo and brand identity.
So why spend time on 6 other ideas, when you could possibly have the winning idea already in your hands, and spend that time 'really' exploring those first few ideas?
Some clients approach me expecting to see multiple first ideas in the first opening salvo, that they often associate this with the process of logo design as a whole. I explain this is not the case, at least as far as I am concerned. I explain 'my' process and so far, not one client has turned away. It just comes down to how confident you are in your own methods, and of course being able to deliver the goods at the end. The client ultimately wants one winning logo, not 6.

My Opinion
As with any 'opinion' or 'point of view', it is subject to different perspectives or argument. I am not saying that every first idea IS the best one. That you should never ever explore other options, that would be pretty naive and arrogant.
What I am trying to point out that in some cases, your initial assessment after reading the brief can be spot on, and that you rely on your confidence to see it through. Or that you don't just blindly come up with 6 ideas when you have a strong feeling that only one or two are even worth submitting.
It's about trusting your instinct when ideas and thoughts come to mind, and bucking the trend if your gut is shouting at you.

I am sure though, that regardless of how old you are, how many years of experience you have, everyone has the potential to have that winning 'first idea' pop into their had. The trick is to trust that idea and work on it.
An interesting subject for a post me thinks. Time after time, us logo designers come up with 100's of ideas in the process of satisfying each client. We amass these unused concepts and use them and modify them for future projects.This post is more of a question but also an answer. It's hypothetical, but not. I am also curious to know what you would do in this following situation?
The Situation
A client approaches you with a specific request, a particular design or concept that you know you already have in your library, what do you do?
2 Months Ago
So a bit more background. 2 months ago you were working on a project and in the process of this project you created several ideas. One idea in particular you really felt stood out, an idea that really demonstrated your abilities. However, the client picked another design, leaving this one to wilt in the darker regions of your project folder.
Not feeling too deflated, you realised that this design would perfectly suit another client, all you needed now was to stumble across this particular client. So you keep it in mind and get on with the rest of your life.
2 Months Pass
On the first day of the second month, you find an email from a potential new client. They briefly explain what they are looking for, show you a previous logo attempt from another designer and bells ring. Immediately you know you have the perfect solution. You have a design already completed from 2 months ago, with a few minor tweaks it would be perfect for this client. You knew in your heart that it would survive to battle another day, to satisfy a client and live a long prosperous life.
The Dilemma
Being the gentle conscientious designer you are, you now wonder how you can possibly swing this by the client, without making it look like you knocked it up in 5 seconds, yet charge your usual rate. After all, this is a great design. This idea took ages to do, ages to create in Illustrator, you are super proud of it and even fellow designers who saw it agreed, it's a neat logo.
You want to show the client this idea, to convince them to sign you up as his logo designer. But as yet, the client is still not sure. He has several other designers to talk to. You know that if this client saw this idea, he would be gobsmacked. It fits perfectly with the brief and the conversations he has already had with you.
How Much
You keep the client hooked, treading carefully, not wanting to give your game plan away so early, especially without securing a deposit. But the client is still 'not sure'. So here you have this perfectly crafted logo design, born from years of experience and skill with your mouse. You are itching to show it to them, to say "look, here it is. Don't you see, this is perfect for you."
But to do so means the client see into your soul. They would likely react by saying:  well, as you have already designed it, and this means you don't need to spend any time on it, surely it would cost me next to nothing. It's already done, already designed, the hard work you have done for another client. Surely I can just take it off your hands as is at a fraction of the cost of your usual project rates? I mean, you don;t need to spend any time researching my business, you don't need to waste time trying different ideas, different concepts, buying new fonts etc. It's here, it's all done, perfectly formed just for me.
The Realisation and the Reality
You realise this response is not totally without foundation, but you also know this perfectly formed logo 'did' take you a long time. It was created from years of experience in the trade. When a client pays you, they are not just paying for the work you actually do, but they are paying for the skill and experience you have to do this job in the first place. Presumably why they approached you in the first place, they like your portfolio, they like your style, they like your reputation... all of which you have worked tirelessly to nurture, maintain and grow.
The Plan
The client wants to see this idea before committing, but to do so puts you in a vulnerable position. So you explain you need to secure the job, they must pay a deposit before anything happens. You don't let on too much, you put your best poker face on. You look them in the eye and say, I am pretty confident that I can create the perfect logo for you. Give me the opportunity to work with you and you will see.
The Truth
After all, nothing is ever certain. This perfect logo created two months ago might not be that perfect fit you assumed it would be. It may need further tweaking and changes to satisfy this client. After all, surely by now we should have learn't that we can never second guess the client.
But you have a solid starting point, you have saved some time on this project, but you have also given your best, just not in the same way you usually do. Charge the same you would do for any other project.
Regardless of how many previous ideas and concepts you can mash together, you are charging the client for 'your' experience, your skill and your creativity. How you come about the end result is for you to determine, no one else. So keep some things close to your skin.
Like a sculptor, a painter, a craftsman, a writer... any number of creatives will create work prior to it being sold. Sometimes they are commissioned to create a personal bespoke piece. Some logo concepts 'can' be reused, tweaked and perfected for a new client. On the flip side, some clients, some projects 'do' require work to be started from scratch, research, planning, development for a niché area perhaps. But even then, a prior unused concept could be suitable as a foundation or starting point.

© 2006-2016 All Rights Reserved
The Logo Smith: Logo & Brand Identity Design Studio, with 25 Years Experience.

Graham Smith: 10 Badgers Copse, Seaford, England
Tel: +44 (0) 7816 527 462 Email: [email protected]