If you think this animated GIF showing the differences Arial and Helvetica is a little hard on the eyes, then you ain't seen nothing yet. Dare you to click on the main image below… I mean seriously, have plenty of aspirin ready, and if you are epileptic, I would advise caution!
We can thank the people over at OKFocus for putting this educational typographic mini-site: Arial vs Helvetica, together.
» Via: The Fox is Black
» Source: OKFocus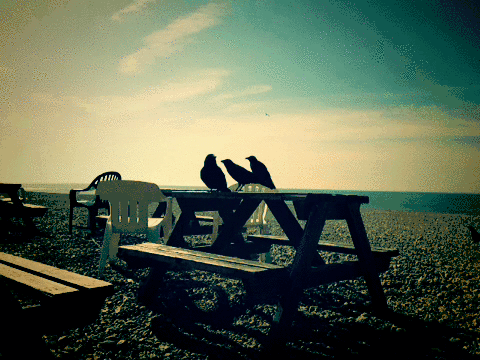 Only managed to do a few half-decent Cinemagr.am's but I am totally loving it. Takes a few goes to get the hang of the iOS app as well as taking still (non panning/shaking) video which seems to be the key to half decent animated.GIF's.
Took these two down the beach this morning. Put the iPhone down on the table and set to record then just masked out the the bits I wanted to loop.
Few limitations at the moment: such as very short 2 second or so loop, somewhat unreliable sharing, web site unreliability, but hopefully, and these are mostly minor niggles, will be improved in future updates. It is free so nothing to loose.
Couple of other attempts with the wonderful Miss Charley as my test subject (apologies for the flickering black bit on the one below).
Have an iPhone and are particularly keen on Instagram? I would pretty much guarantee then that you will love Cinemgr.am It feels like something Instagram could have done, so be interesting to see how it all works out as this seems like a natural progression from static photographs.