All Archived Posts in Experience
---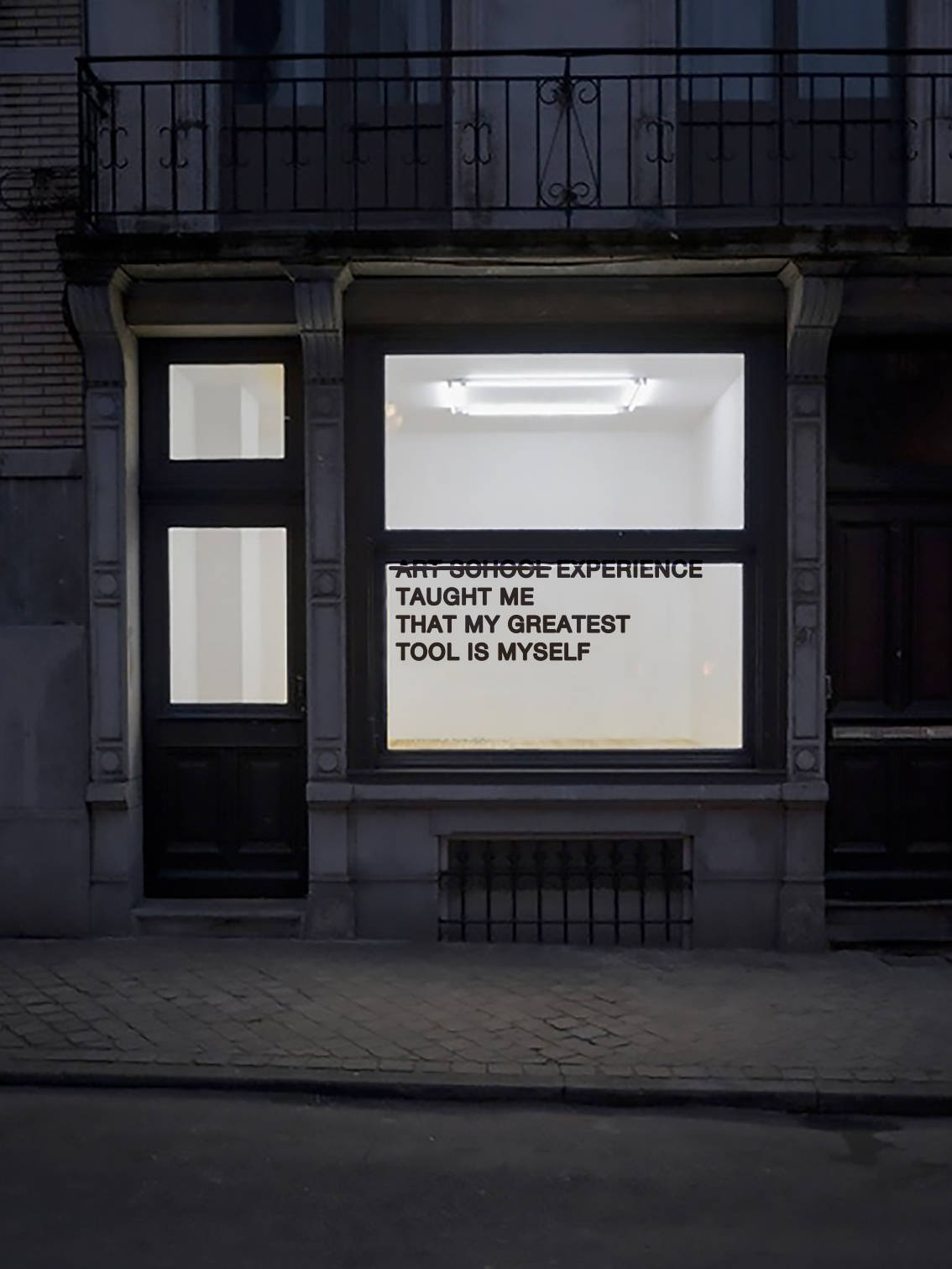 There is this image (below), that can be found ALL OVER the internet (see various sources here: http://smith.gl/13xtXOi), that originally had quoted as saying:
"Art School Taught Me That My Greatest Tool Is Myself."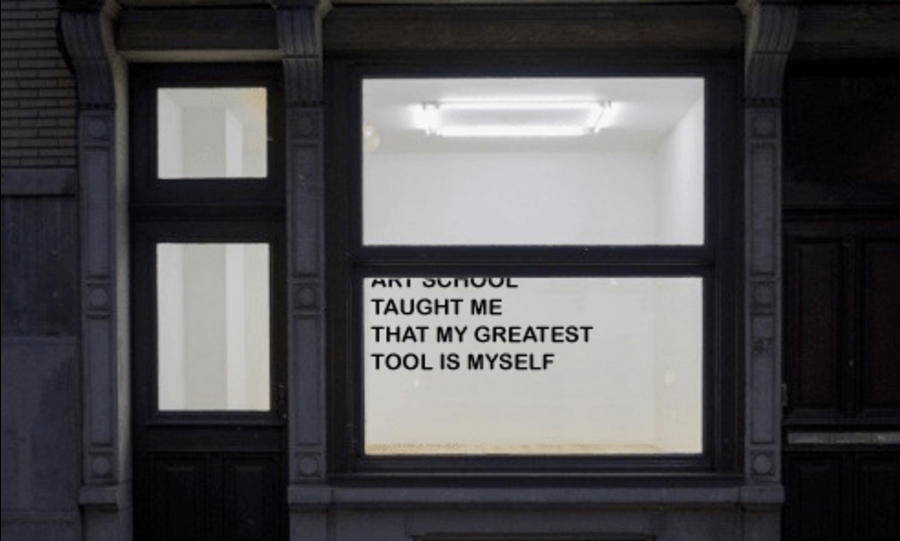 Whilst I agree with the end bit, I find the Art School bit a little narrow focused, so I decided to append the message to: Art School Experience Taught Me That My Greatest Tool Is Myself.
Incidentally, if anyone knows who created this originally, I'd sure appreciate a heads-up so I can properly credit and link back.
---
Background - No Art School
Having never been to Art School, or achieved any academic qualifications in Art & Design, I've always tried to stand-up for the naturally creative individual:
The type of creative individual who enthusiastically seeks to gain: experience and/or employment in the Art & Design industry, using their abundance of naturally sourced: talent, wit, skill, conviction, balls, enthusiasm, motivation etc.
No doubt that Art School provides many additional layers of skills and knowledge, and I'm certainly NOT belittling those that went that route.
However it has been proven time and time again that one CAN succeed in the Art & Design industry having NOT attended, and obtained, numerous Art & Design flavoured qualifications.
Having a natural creative talent required nourishing & nurturing, so finding some form of industry related experience can be brutally hard.
Life is rarely fare and easy when trying to get your foot on the ladder, but in the case of a natural creative, you have one major advantage over many others': you don't need to rely on an employer to provide the tools needed to move forward.
The very least I need to get my job done: pencils, pens, sketchbook and design books for inspiration.
The very most I need to get my job done: laptop and Wi-Fi (and I guess some clients!)
I previously wrote a post on this very topic. Forging, and fulfilling, a dream to work within the Creative Industry without any Art & Design qualifications/experience: hopefully may provide you with some hope and inspiration:
A Logo Designer Who Didn't Do Art School, College or University!
---
That logo designer referenced in the post title is me. Yup. I didn't go to any art or design based further education, and I get royally narked off when I hear creative toff's toot their own ivory horn about how, "one can't be a successful (define successful for a start) designer if one didn't get the appropriate qualifications to show how awesomely creative one is."
Update: Minutes after posting, a few people were exhibiting signs of emotional distress over my apparent blanket dissing of everyone who did experience further creative education. I've not edited the post in guilty response, just appending this little update. I think it's clear that yes, I have a personal problem with only those creatives that say, "if you didn't do further education, you can't make it in the big world.", and this post gives me a personal outlet to address that, for which I am quite entitled.

However, my main motive for the post is to simply explain, by example, that one can forge a creative career without the benefits of further creative education. I see and hear too many tales of talented individuals believing their route to a creative career is all but impossible, because of their lack of further education. My personal anger is directed towards, and at, only those that openly say one can't achieve a creative career, it's not a blanket dismissal of every creative who did achieve academic qualifications. Just wanted to be crystal clear on that…
It's almost like suggesting that mine/our ('our' is in anyone else who is working in design, earning a living and didn't pursue further academic creative education) collective contribution to the graphic design industry is one massive negative waste of time, and is actually harmful to the precious design industry, and makes one feel uneasy in some head-up-your-own ass kind of way.
However, whilst I didn't do creative cool school, I did do a 1 year apprenticeship at Guildford (that only lasted 4 months until the course was abandoned due to the other apprentices dropping out until it was just me) whilst working full-time, since the age of 17, at a commercial printers down here on the South Coast.
All my experience was hands-on, taught and handed-down by the most talented photo typesetters, typographers, paste-up artists, film-planners (those doing 4 colour film planning were beyond revered), platemakers, and all with not one toffing certificate to show for it.
Each one of my full-time jobs within the print and reprographics, design, advertising agencies, from the age of 17-35, was a small, and painfully, slow step-up the career ladder.
I was privileged, and at the same time, ungracefully burdened, with being in the print and designer industry during the 'age and rapid transition of the photo typesetting, producing bromides to be glued on card grids', as the relentless pace of technology such as DTP and the Apple Macintosh LE's and Classic's etc, forced many a craftsmen to lose their jobs, or face a hard road of re-education. I was made redundant at the age of 21, 3 or so years into my 'apprenticeship', because the company was slow to adopt the DTP side of commercial print. That in itself was one of my most significant life lessons…
Natural Creative Talent
I see, on a daily basis, such amazing creative talent coming from teenagers still kicking out their final High School years. What they lack in, oftentimes in technical ability and other useful skills that only come from living life for a few more years, is often gracefully glided over in preference of such amazing natural creativeness.
School wasn't good for me really, not an academic, and only got a GCSE Grade 'C'  in Art, for the shame of it. But that's sort of my point, in that natural talent, when forced down a restrictive pipe that aggressively narrows down to such a stressful situation as taking exams, is oftentimes not so beneficial for many types of personality. If you have natural creative talent, then the technical aspects can be self-taught over time, by various methods and not without the personal desire and ambition to do so.
I seriously feel like laughing, or being sick, when I see some supposed creative academic with all the arty diplomas one can receive, dishing out such shoddy logo and brand identity work, both aesthetically, and also technically. I have seen better creative and typographic talent on Dribbble, Behance, Flickr, Pinterest, (from creatives that I know are young—trying hard not to sound patronising—relatively speaking) than on many logo and brand identity city agency portfolios.
I'm SO not saying, or implying, or stating, that further creative education is a waste of time, not at all. However, it certainly isn't the only road that can be taken to pursue a career in graphic design, and lets remember please: many families simply cannot afford to send their 'naturally creative kid' to pursue further creative education!
For those arty know-it-all's that preach this poppycock, you are basically saying that those on low incomes, or those that have other family challenges, that makes it practically impossible to extend a kid's education, you are needlessly, and selfishly crushing desires, dreams and ambition. Or are you too torn up over spending so many years drinking and getting in debt? (classic student cliché and stereotype I know, sorry.)
The Moral of this Fluff?
If you didn't get to extend your education past High School, or even A-levels, it's not a foregone conclusion that you'll never make it as a creative of some kind, be it as an employee, or working for yourself.
Please please, just don't listen to those idiots who preach that you can't be a commercial designer UNLESS you did the arty student boot-camp thing.
All my experience was gained on-the-job, and at home doing freelance design work on the side. Don't be fooled: my apprenticeship was basically non-existent, it only existed in the form of such awfully low wages, BUT, the experience was completely invaluable. I took on a number of full-time jobs in my 20's with such appalling salaries, that one can't help but feel so bloody disheartened, but one also has to see that life often works in logical, detailed and seemingly painfully slow ways.
If you have natural creative talent, or have even yet to fully tap into it, or hell, even realise it yet, go with it if you possibly can. For damn sure, don't be put-off by certain individuals, web-o-zine posts, magazine articles, who say you might as well not bother if you did't get past A-levels.
It really is such degrading poppy-cock.
The one thing I know I can say, hand-on-sincere-heart, is that my technical skills were taught, and handed down, by such master craftsman, that I actually feel so very privileged, and that I'm, and with hindsight, not in any way regretful that I didn't extend my creative academic education.
If you want a career in design, no matter the particular niche/specialist area, it can be done off your own back, if you have the heart, passion and commitment.
Due to my own incredible lack of judgment and allowing a certain amount of anger to cloud my thoughts and going on some manic 'I'm super perfect preaching march', and some comments that clearly told me my error's, really was best to pull the post.
---
This is one of my 'lighter' reads, but the message is clear as air.
So clear, you would find it hard to actually envisage any depressive being able to convey the thoughts and feelings in a way that a non-depressive might actually have a chance of understanding. Gwyneth manages this in style, humour and decency.
It's a smallish book and will not take long to read, it is littered with wonderful quotes and phrases.