All Archived Posts in creative
---
In the process of creating logo designs, this freelancer invariably ends up with a surplus of ideas, unused & unwanted. Some have potential to be solid logomarks in their own right, assuming you can re-engineer the name and make certain tweaks to the overall design.
The fact is, many of us have a number of these such ideas. Many of which have considerable potential to be tweaked and changed for real world use. Some of us bide our time, hoping a new paying client project gives us the opportunity to reuse one of these ideas. In times of financial uncertainty, we can take the initiative and take a pro active approach.
Enter Brandstack.
Looking out for Me
Given some pretty sad state of affairs with recent overseas clients refusing to pay, I have found myself needing to find alternative methods of income. We all ultimately have our own set of unique challenges in our lives that we must endure and deal with in any way we can.
Piers, acquaintances or just busy bodies scuttle around us, 'tut' and 'shake their heads' as to say 'Oh, I am so disappointed with you.' The typical response from those that choose not to see as others around them.
The familiar saying 'but it's not good for the industry' is getting tiresome.
Evil and Hell
Some people scorn and get on their moral high ground over sites like Brandstack, unrealistically lumping it in to the same 'controversial' subject as 'SpecWork'.
Sites like Brandstack are the result of changes and demands from those that spend and or earn money, directly or indirectly, within the creative industry.
Money is king. Idealistic fragile views are not.
The people behind these sites are just wiser and more pro-active than some. They see an opening and they take it. That is the world we live in. Either we strive to earn money or we don't. If it's the latter, then we typically struggle, those that we live with or support will also struggle.
I say kudos to Wes behind Brandstack and Ross from Crowdspring. They have shown initiative in an increasingly competitive marketplace. I wish I was behind the BrandStack concept.
Bitch and Moan

Many continually bitch and moan about those very people wise enough to seize an opportunity to succeed in their life. You bitch and moan because it's not fair. You complain and rally the troops because you see this 'change' as a direct threat to your lively hood.
'Change' is not always good for us. 'Change' scares us, especially if it competes with what we are used to. If 'change' helps us or compliments what we already know and do, then we sing from the roof tops and count our blessings. When 'change' challenges us, we bitch and moan, especially when others pick up the gauntlet and try something new.
We need to adapt and accept we cannot always change or halt 'change'.
If we try to fight 'change', we run the risk of falling behind those that were being 'scolded' in the first place for embracing it, Brandstack and Crowdspring to name but two. By trying to fight against inevitable industry 'change', those that refuse to 'adapt', that rely on their 'high moral ground' and idealisic view of industry life, ironically, are more likely to be left behind in the long run. Or end up bitter and twisted through frustration and anger.
Express a view and move on
Of course you have the right to have and express views, but remember some things are just here to stay. No where else do I see such old, stagnant and firmly held beliefs as those within the creative industry. The NoSpec war that wages on with concepts like CrowdSpring and Brandstack continually astonishes me.
Will you still be only EVER concerned about 'the industry' when one day, you might be faced with seeing your family struggle financially because of your lofty ideals? Or even if you live alone, a few bad events can catapult you from being 'comfortable' to 'desperate' in a matter of minutes. You will be left wondering what the blazes just happened. A personal 'change of fortune' shows no discrimination, it can be good and it can be bad. And it can happen to anyone at anytime.
When you hear that people are participating in sites like CrowdSpring or selling designs on Brandstack, will you keep criticizing because 'it's just not good for the industry'. Or before doing so, will you actually take the time to understand the reasons why a designer chooses to do so? Without knowing the full background of someone that chooses to do these so called 'questionable' and 'nefarious' activities is just arrogant and naivé.

It's easier to criticize others and aspects of our industry when we have secure jobs, or just a stubborn idealistic approach to life in general.
Brandstack concept
The Brandstack concept allows us to further monetize and utilise our hard earned skill and experience when times are tough. Personally, it's a place where I can hone my own imagination and dream up fantastic new and imaginary brand names and associative identities.
I do realise the overall result is a possible 'cheapening' of logo design in general. I know that more than anyone. But I also know if you don't move with the times, you will get left behind in the times.
Brandstack is a different market from my own ImJustCreative business. I don't feel overly threatened by loosing clients to Brandstack.
Are you moaning so much because you actually feel threatened by sites like this? Do you feel at risk? Do you feel vulnerable? Do you see a future way of life changing as all your clients move to 99Designs, Crowdsping and Brandstack? If so, then maybe you need to take a cold and long look at your own business strategy and stop resting on your laurels, and certainly stop moaning and bitching about something you just can't stop. I feel all of those, but since last year, it just meant I had to up my own game.
It just means I have to work harder to market and promote ImJustCreative.
I don't spend much time on Brandstack, but I do tinker around and I do have a few logos up for sale. I don't go out of my way to contribute. For me, it's an avenue to explore as and when I have a 'spare' idea floating in my head, or a unused client idea that will just sit around.
I am in control of my business. I can now take advantage of both markets and actually help steer and contribute to the overall effect they have by participating positively. I know that no amount of bitching and moaning will make sites like CrowdSpring and Brandstack disappear. You just can't moan up a 'cease and desist'. These concepts are needed and wanted because of their continued success.
You may feel that in time, if you can 'educate' enough people, you may bring these concepts to their knees, but is that really very likely?
Unrealistic concepts on Brandstack
This is not me saying I am 100% idea's like Brandstack, I am just realistic enough to realise they are here to stay, at least for the foreseeable future.
I do feel there are one too many 'unrealistic concept' logos for sale on Brandstack, clever logos with made up names and supplied domains that will be hard to shift in the real world. Steve Douglas touches on the slightly unrealistic side to Brandstack in his post Golf Typography Death Metal Logos Edition. But as a gallery for clever and witty logo design, Brandstack offers it all.
Me me me
I consider participating on Brandstack good practice, imagining what 'made up' identity has the potential to be successful. Not too dissimilar from inventing a new consumer product, inventing brand names and identities allows us to keep our skills sharp. And it is fun.
Brandstack can be a creative playground and source of extra income.
That's what matters for me and I am OK with it. If you are going to criticize me for not 'taking one for the team', then before you do so, take time to get to know me first before casting that 'one size fits all' criticism.
I am not for one moment saying I disagree completely with the various 'pros and cons' of concepts like CrowdSpring and Brandstack. This post is just my own idealistic view of accepting that 'change' is not always good for us in a individual sense. How we cope with 'change', how we react and interact with it is choice that we do have control over. The saying 'if you can't beat em, join them' is quite apt. As I mentioned before, by accepting you can't always change what you consider to be 'negative change', and by actually taking part, you can in effect help steer 'change' to a more agreeable end.
---
This is Part 13 of the Logo Design Round-Up series. This ongoing series showcases a collection of logos and brand marks, self submitted by a bunch of freelance designers and creative folk in many creative areas. These designers use the logos to sell, promote, brand and market their various skills.
Part 13 will follow soon, you can read Part 1, Part 2, Part 3, Part 4, Part 5, Part 6, Part 7, Part 8, Part 9, Part 10, Part 11, Part 12 if you have missed it.
You can see how I designed my own logo in this post : Bastardizing Helvetica for the ImJustCreative Logo Design
If you want to be part of this logo design series, then details can be found at the bottom of this post.
What this collection is not
This is not a competition, it's not a best of, it's not a who has the best logo, it's not a collection of logos that I have chosen. They are logos supplied by those that wanted to be part of this post. And a huge thank you to everyone who has submitted.
This series will go on indefinitely, all the time there are designers prepared to submit their logo designs. If you have submitted recently, but your logo is not included in this post, don't worry, it will be in the next one. I keep each post limited to around 12 logos per post, on a first come first served type of basis.
The logo submissions are displayed in alphabetical order, so no favoritism on my part here. :)
Logo Roundup - Part 13
Sean Corey - 5-squared - Web Designer & Developer - http://5-squared.com
I wanted to make sure that my logo would look good across a variety of mediums at all different sizes. I also really like the idea of having a unique 'bug' that could be used on its own and still be recognizable.
After about a million revisions, I finally came up with this. I modified the typeface to make it unique, and I also used 5 squares in the bug, so that it still makes sense when its used on its own. The name of my company comes from my birth date, 5-squared = 25... I was born on 5/25.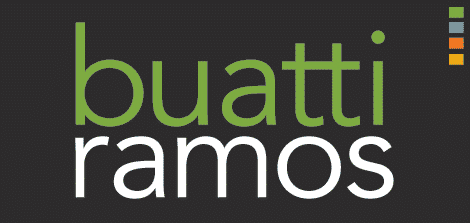 Alexis Buatti Ramos – Designer – http://buattiramos.com
For years I would sit down and say "Ok, It's time to brand myself." Then next thing I know I was working on someone else's project, designing another clients logo. I found that if I created a logo I would want to change it the very next day and so on and so forth.
Based on these experiences I knew my logo had to be clean and something that offered variety so I wouldn't want to change the whole concept everyday. Buatti Ramos is my last name and will always be my last name so I figured thats a given. Next I treaded in the waters of typography. I played with one name being bold, one not but how could I do that when both names are equally important to me. In the end I decided to keep the weights the same and change the color of one. Although "buatti" is a color and "ramos" is white, they present an equal amount of importance and hierarchy, one not truly standing out among the other. I wanted my logo be bold but offer that creative, playful feeling and so I choose a large type size in lowercase.
At this point I had cleared most hurdles that have stopped me in the past when it came to designing my own logo. It was simple enough that I wouldn't want to change it based on style but just to be sure I came up with a color scheme. On the top right you will see the four colors that rotate into the "buatti" typeface depending on where it is, content etc. So I any given day I can hand out one of my four color schemed logos on my business card.
Patrick Smith – C2 – Brand Development and Design - http://C2-cc.com
A lot of people ask me where the name C2 comes from. Before I founded C2 I had worked for a variety of agencies in Chicago where the name of the company was the owners last name or a combination of names. My last name ranks at the top of the most boring last names on the planet so I decided to take another path.
Ultimately I believe a lot of what we do as creatives is about making connections. We connect our clients business to a creative strategy. We connect those strategies to words and pictures. When we do our job well our ideas connect to people in a meaningful way. The C in C2 is a compressed version of "Connect 2".
I also like the idea of C having multiple meanings audibly such as see, and sí. The 2 can also have multiple meanings such as two or too. I know that's reading a lot into two characters but I think it brings some dimension to something that appears very simple.
Philip Thompson – G-R-A Design – Web & Graphic designer – http://G-R-A.co.uk/design
Creative Cultures Scotland is a charity set up to help the creative community of the North East of Scotland. We are currently going through a re-brand and a complete overhaul of our website "service" – as the old site was built before the real take off of web2.0 technologies.
The logo is designed to represent the "spectrum" of practitioners we try to help (from Crafters to Programmers, dancers to writers).
The logo also represents a rural / hilly context of our geographical position, but can also be seen as an abstract, vibrant "urban" graffiti style. A range of abstract colour pallets have also been created to use within the brand, an example of some advertising materials can be found at : http://twitpic.com/e8bwt. Typeface : Nexus
New Website Launching early September creativeculturescotland.co.uk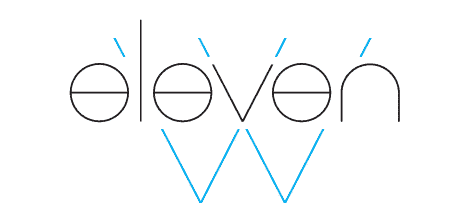 Isaac Stott – elevenwest – Multi Media Designer – http://elevenwest.co.uk
Our logo came from a love of shapes and colours. The shapes of the word eleven are structured being a circle, a line, a circle, an angle another circle and a curve. We also wanted something that could change colours and be versatile for it's different uses, though having one feature colour - cyan / blue, the colour that is in every colour.
I'm not a fan of using / recycling fonts, so i built my own letters in illustrator, working with the ideas of many the doodles of the shapes combined, going for a more rigid structure then hand-drawn, but not a thick blocky type, so it's not so imposing.
I love the old victorian letter W (like two v's crossed), so this too was worked into the design, which then became the feature inter-changeable colour of the logo.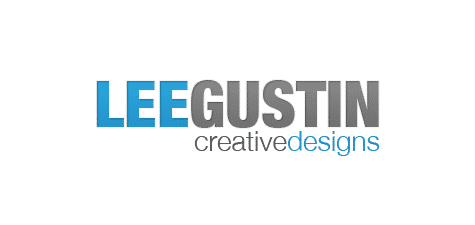 Lee Gustin – Lee Gustin Creative Designs – http://leegustin.com
When I decided to create a brand for myself, it was not an easy process. Designing anything for yourself as an artist is very difficult. I am (as I'm sure most  designers are as well) my own worst critic. I spent days doing sketch after sketch trying to make something fancy and creative with the L and G in my name.
I attempted to incorporate a mouse pointer into the logo at some point but that did not pan out very well. In the end, I told myself, "You love typography, so stick with a simple type logo."
I have always loved Helvetica as a typeface, being so clean and beautiful, so I chose Helvetica Neue Condensed Black as the main font. Helvetica Neue Light  is the font for "creative designs," creating a nice contrast in the thickness of the fonts. I feel the final logo fits my design style as best as I could; simple yet bold.
Miguel Carino – MGC – Senior Interactive Art Director / Interface Designer – http://miguelcarino.com.br
MGC is the online portfolio of the Brazilian Freelancer Senior Art Director / Interface Designer Miguel Carino.
Senior Interactive Art Director / Interface Designer.
Post graduated in web design and graduated in graphic design.Since 2003, working with design and art direction for interactive medias, web and graphic design.
Experienced in concept development, website design, identity design for different industries and agency's.
Anita Alvarez Cufari - Santa Creata - Online/offline creativity http://santacreata.com
After a lot of years working as a copy freelance, the evolution of the project I was involved pushed me to offer my services under a more corporate name. It was more than just copywriting or international campaign adaptation; it was about design thinking, graphic design, online/offline advertising, creative consulting and more. It was more about a net of cutting edge net of professionals working closely all over the globe.
So, I worked hard figuring out the naming. It had to be easily readable in Spanish and English, but also in any other language. Also, the identity should have been impacting, fun, sort of creative, but serious.
I came up with Santa Creata. It is different, representative and gives some freedom to play with slogans or copys. Also, gives me some space to play as a character online (via Twitter, Facebook, etc.)
So, I contacted "Santa" Sol Matas, one of my partners to work on the logo. She did a wonderful job catching the sparkling spirit of the brand maintaining that professional touch I needed. And one of the things I love about it, it´s people giving a second look to the iso figuring out what it is.
Jay Lohmann - Tag Team Creative - http://TagTeamCreative.com
We designed this logo roughly 13 years ago.  Since that time, it has only undergone one minor revision when we removed it's original dashed border.
Even though this logo is for our agency, I really believe that the original concept of the partnership of a Designer and Writer (Xacto blade and pencil) teaming up to produce great creative still stands solid, and the design/layout/color scheme have weathered many passing trends.
Wim Bussels - Student Product Design - ­ http://shownd.com/WimBussels
As I am a student Product design at the Media & Design Academy (Belgium) I need a logo to present myself at companies and design agency's while looking for an internship. This logo is meant to be used on business cards and in my portfolio. And in the very near future hopefully on a self-made website.
After designing lots of different logo's I was doodling during class and came up with this. I chose not to use an ambigram (although my name is) because this would not be original and innovative, what I try to be during designing.
The logo reflects my style of designing, simple, clean and geometric. I like products that need a second look to be completely understood and tried to capture this in my logo with the optical illusion effect. Because the logo is this simple it is easy to use on products, something I find rather important.  The logo can be used in all sort of colors, but I do like a grey color scheme.
Bogdan Boiangiu - Designer & Photographer - http://bbcversus.carbonmade.com
I am a graphic designer and photographer from Bucharest, and after over 5 years of photography projects, and 2 years of graphic design and desktop publishing, I started my own business as a freelancer and this logo was made for my first client a few weeks ago.
I wanted to make a bold/strong logo, easy to read and suggestive. The first step was to chose the font - went for Helvetica Extra Compressed for readability.
With the choosing of orange and red I wanted to be easily spotted. Provide -> sound - main message being seen first with the words "we" and "the" being read second - . With the face profile wanted to describe the human nature of the artists and of the people behind the project.
I added the glassy look to be like web 2.0, but it looks great in B&W and gray scale as well. Unfortunately doesn't have the same power when used on dark backgrounds.
End of Part 13 - Submit Your Own Logo
If you want to add your own logo to forthcoming versions of this post, then check out this post 'I want your creative business logo for forthcoming post'.
If you do submit a logo, then please ensure you submit a few paragraphs about how the logo came into being etc. Without this information I can't add your logo.
Flickr Group Pool
I have recently started posting all previous submitted logo's to a Flickr Pool called 'Designers Brands & Logos' to further max the self promotion for you guys.
Woop.
Since the Twitter, FaceBook and FriendFeed Follow lists, I have been focusing on several other Micro-Blogging platforms. The main one namely being Identi.ca.
Identica has a very loyal user base which is continuing to grow at speed and more importantly, Identi.ca itself is rapidly progressing in functionality.
As a tool for social media and social networking it's often underrated.

In the past, I chatted about Identi.ca, trying to drum up some enthusiasm, my main motive being, 'what happens if Twitter goes down'. I know for a fact that when Twitter does suffer an outage it causes much dismay and disruption for a heck of a lot of people. Yet few have any viable back-up that is anything close to Twitter in day to day use and functionality. FaceBook and FriendFeed are quite different beasts.
And without followers and contacts, being on another platform is close to useless.
I also started a discussion over at SocialMedian about 'what happened if Twitter died', so if you want to take a peek, pop on over there.
Establish an Identica Presence
So my feeling was that as a pretty awesome creative community, we could sort of create a back-up network. This really isn't doing justice to Identi.ca because it's so much more than a back-up to Twitter, it is a viable alternative. At the moment, it still lacks the user base to persuade many people to even consider it. So by designating it the back-up, it instantly becomes more popular and more used. Which is a good thing for great application.
And when Twitter does go down for any length of time, most of us wont be sat stunned, not knowing what to do, we can just shift over to Identi.ca and start chatting again.
The cool thing with Identi.ca is it's close ties to Twitter. From within Identi.ca you can automatically post to your Twitter stream. Twhirl supports Identi.ca, so you can have a Identi.ca window up as well as Twitter and FriendFeed. The iPhone now has dedicated Identi.ca applications also. So it's very well supported and becoming more so.
What to do
Simply add your Identica profile/user ID as a reply to this post, with a small Bio of what you do, stand for, work as, aim for etc. No harm in using the Twitter Bio for this really.
---
This is a rather special self submitted list. Are you stupid? Are you a stupid failure? Are you a stupid and utter embarrasment to colleagues and friends? Are you in fact so stupid, that you have perfected the art of cloak and dagger, you are in fact a closet secret failure.
On the outside apparently cool, calm and collected, with nothing but a string of good fortune behind them, but secretly hide a shame that's just too awful to contemplate?
If so, then this list is for you. It's for all creatives, designers and geeks that have failed abysmally at not succeeding in life or their chosen career and just being plain stupid. You have even failed at being stupid.
Me me me!
Add personal details to the comments at the end of this post, so all may mock and ridicule you for being so stupid. Also allowing prospective new employee's or clients to carefully check if they are potentially hiring a stupid person.
Please give full information about your shame and embarrassment, and any references or links to examples that may prove useful to those laughing at you.
Post History
This was first posted nearly a year ago, under the guise of being a failure, opposed to being stupid. But frankly, they are both one of the same, so, I have decided to 'rebrand' this post.
After the release of my Don't be Stupid Poster I decided to milk that quote for all that it is worth. Shameful I know, but not stupid.
---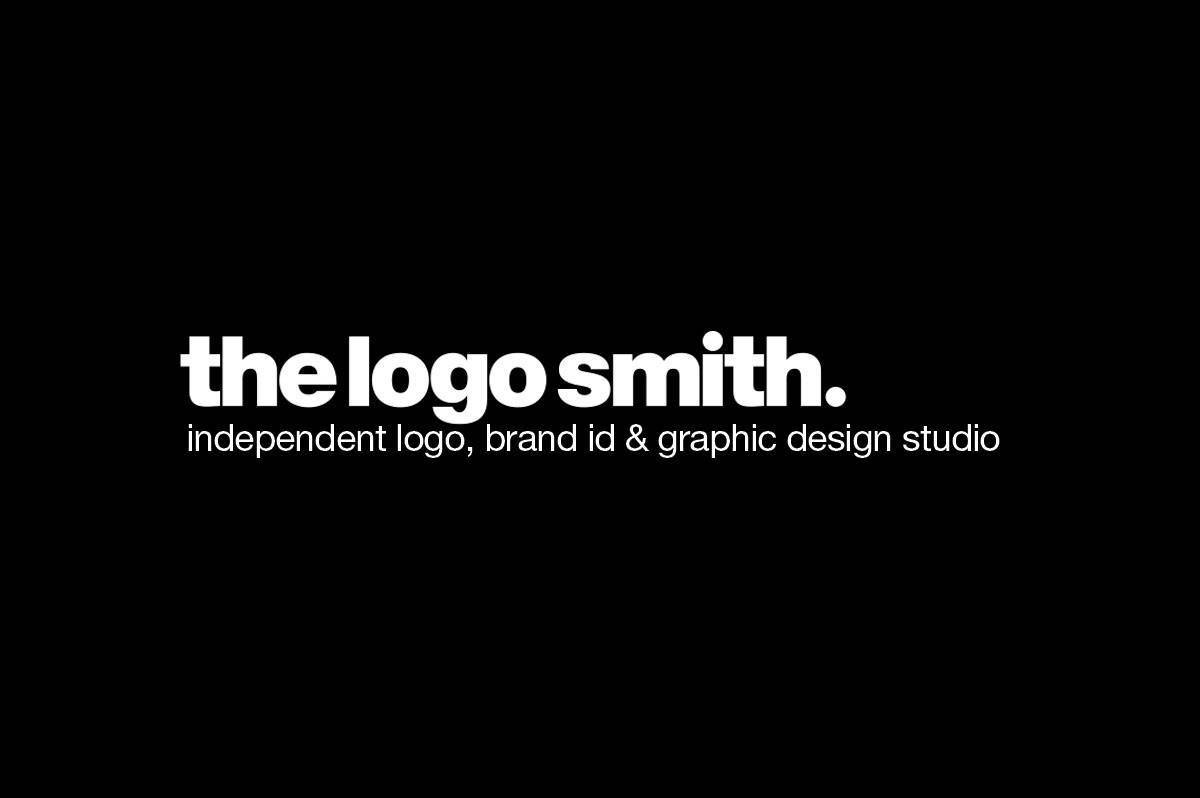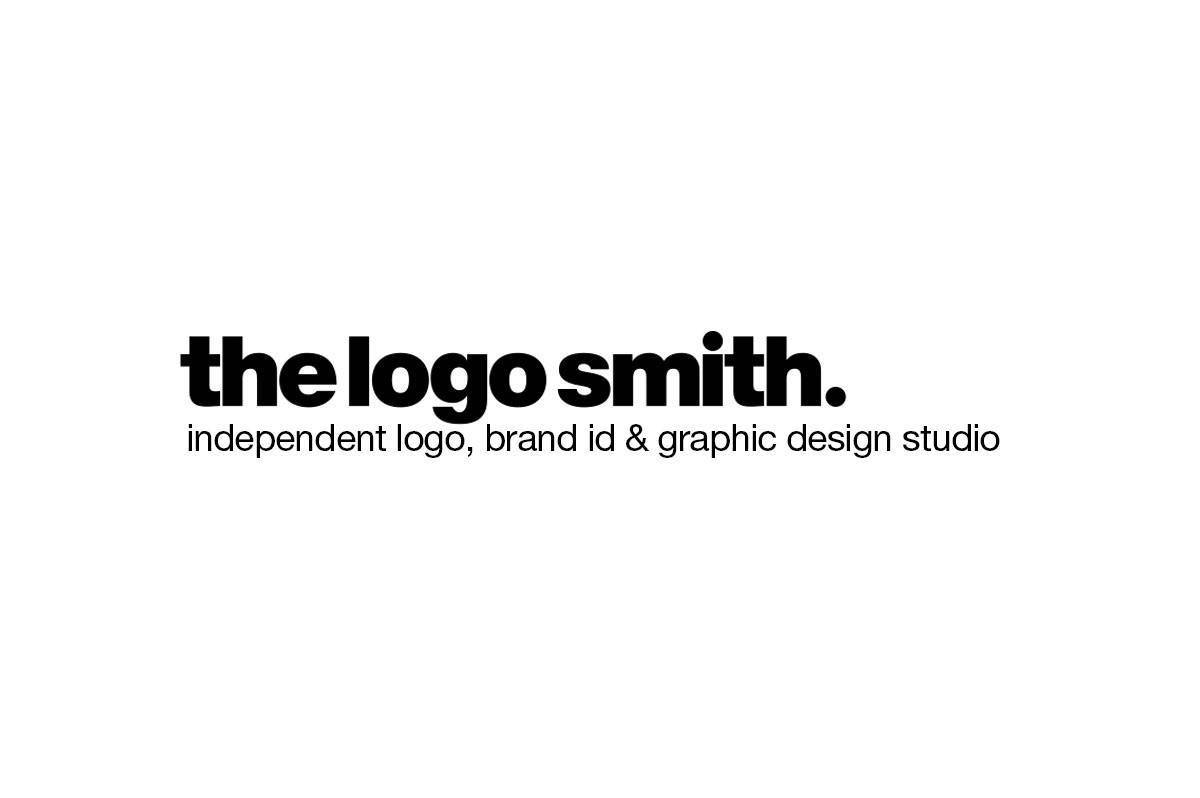 How Freelance Graphic Designers Promote & Brand Themselves – Part 1
This is Part 1 of the Logo Design Round-Up series. This ongoing series showcases a collection of logos and brand marks, self submitted by a bunch of freelance designers and graphic designers in many creative areas. These designers use the logos to sell, promote, brand and market their various skills.
You can view other posts here: Part 1, Part 2, Part 3, Part 4, Part 5, Part 6, Part 7, Part 8, Part 9, Part 10, Part 11, Part 12, Part 13, Part 14 and Part 15.
If you want to be part of this logo design series, then details can be found at the bottom of this post.
What this collection is not
This is not a competition, it's not a best of, it's not a who has the best logo, it's not a collection of logos that I have chosen. It is simply logos supplied by those that wanted to be part of this post. And a huge thank you to everyone who has submitted. For those of you that have submitted, but your logo is not here, you will be in the next part.
Logo Roundup - Part 1
My goal while designing this logo was to come up with something clean and simple, but not too boring. I  wanted the "6b" separate from "Design" so that it could be used by itself. I chose this final design because it looks good on the website as well as on business cards.

Adelle Charles - Fuel Your Creativity
The old logo was nice & simple but wasn't really an identity (mark). I needed for it to be more versatile which I why I chose to play off the "fuel" and "fire" icon. Something that could stand on it's own going forward.

Niki Brown - Graphic + Web Designer
I decided to brand myself with a funky typeface called Candy Script. Its playful and bold - just like me. I also decided to add my office mouse illustration into the mix to show off my illustration skills. On my website (http://nikibrown.com) the illustration of the mouse changes from page to page based on the content.

JD Weagley
I chose to design my logo in the way that I did because I wanted it to convey a bit of a message.  My main core of business comes from churches and non-profits, the name itself is from Philippians 4:13 ('I can do all things through Christ who strengthens me'), which is also why I took the silhouette of the mountains and the guy with his arms raised.  I felt it showed both strength and praise to God. My font choices were based upon what I felt went together well.
David Millar - Puzzle Creator
I designed it because I was in need of something simple that kind of says "hand-drawn/handmade" and also that you solve the puzzles I make on paper. The pen idea came from when I was just slopping together a logo for an experimental Spanish version of my site for my Spanish class.
The logo was made in Inkscape and looks best on white. On my business cards it's on a plain white background, but on my site it has a white glow and is over top of a header background
Kenroy George
The requirements set forth for this logo was to utilize the first initials of my first and last name. I wanted something that was simply as possible. It had to be able to work well on both the web and on print. Lastly, I needed a logo that was able to stay relevant 10-20 years from now so there were no particular styles used.
Some personal details were interjected as well. The '+' signifies my neutral position on most things in life. The color pink is a middle finger to gender colorization. I love pink and in no way does that make me "girly". Ed: Yes it does! ;0)

Arbenting - The act of being Creative
The Arbenting logo came about through a bit of a route.  When we first started Arbent.net (the original incarnation of our graphic design business), Arbenting was a blog that was attached later. The blog was another beast altogether, it was something a bit different than the main site, and it was about the process. Hence the act of being creative. Which we felt defined the blog, and also gave us the inspiration for typing the title as if it were an entry in a dictionary.

Jonathan Lackey | vp, creative director
This version is instances where it can bleed off the right side. I use this as labels, letterhead and esignatures.
There is not much to the overall concept behind the logo. The name is my wife's maiden name and after a year+ brainstorming for the perfect name this hit me. It's short, memorable and starts with a Z. What more could you ask for. I used simple type treatment to keep an elegant flexible mark.

Angela Ballinger
My thoughts were that I wanted flexibility so that I could change colors and style of other things without completely alienating the brand I'll be working so hard to create.  There was no fancy reasoning behind the design. I wanted to accent the "a" to use on its own, and I liked the tight and semi-symmetrical spacing of the rest.  I may or may not use the tag, and I may or may not change the location or font of the tag.

I've only recently settled on this monogram for my logo. While not yet fully implemented, it does satisfy my need for something simple (but not too elementary), engaging (but not overly complex), flexible (will accept different treatments and work in different arrangements), highly reproducible (scalable and legible at different sizes, in different media) and reflecting some finesse.
Any text (my business name, etc.) will be set apart from this mark. Because I don't like or use them close together, there is no permanent relationship between the two. That's part of this badge's built-in flexibility.

The idea originally was for a light bulb to represent the bright ideas part of the brand, but as this was to common so I thought of a shooting star which would naturally replace the dot above the i which I then added to, making the tail go further into the distance to give the logo a modern look with more dimension, so it wasn't as flat.
The colors chosen are to represent the clean fresh nature of my companies work.

It's based on the my initial and DOB. It started out as more of a tag with an interest in graffiti many years ago and developed from there. It'll keep changing as time goes on, as the studio and career progresses. Saying that its due for a change now, so watch this space...

Khayyam Wakil
It's a clothing company I'm starting up that will resonate with the cold winters up here in Canada.  Everyone would know this kind of apparel as a hooded sweatshirt or hoodie.  Where I come from it's only known as:
I needed a brand that could easily be recognized and easily applied to an embroidered logo, it had to stretch across a myriad of applications.  Something cute and not too cute, simple and not too simple... you get the drift.  Follow the white rabbit...

Johns Beharry
I got tired of using a name that portrayed me as a company. So these past months I've been on a little journey to develop my own style. I wanted to be more personal to show the real me. I think it worked out.

The brand of my site is pretty much due to the name of the company. I find that names that kind of go against what the site does are usually quite effective at being remembered. Nobody wants to hire a sleepy web designer. I think this logo goes really well with the idea of fun and cute and approachable.
The Video Version -YourJustCreative

Video Post | Intro to the new Blog, YourJustCreative from Graham Smith on Vimeo.
The text version - YourJustCreative
Just a quick summary as the video details more than enough information on it. After playing around with the design and structure for the Featured Nice Person slot on the WAJC home page, and also the ongoing collection of data for the creative Portfolios I have been doing for the last two months, I felt a unique home was needed.
WAJC I can see becoming a number of things, so separating off the showcasing of the Portfolios I felt would be a nice idea, especially for the creative being featured. I still plan to post about each new person on WAJC to spread the word with links obviously to YJC.
So one full page will be dedicated to each featured person. This will likely include photo or photos, bio, some portfolio examples, a social media section where you can list the main places you hang out (like a contact section). The other idea, not essential, will be a blog post that the the said featured person can write. Thus opening up comments and further continuation of the conversation and for you to milk it for as much as you want.
It's your page, so up to you to Float it, Bump it, StumbleUpon it, REDDIT it, DIGG it yada yada.
Subscribe to YourJustCreative
The site is not totally ready yet, but there is a splash page for YourJustCreative where you can sign up to the FeedBurner RSS feeds etc to keep in touch etc with developments and to be notified of the first ever Featured Creative.